Crispy Baked Avocado Tacos for an easy vegan and gluten-free taco recipe that is filled with crispy and delicious avocado!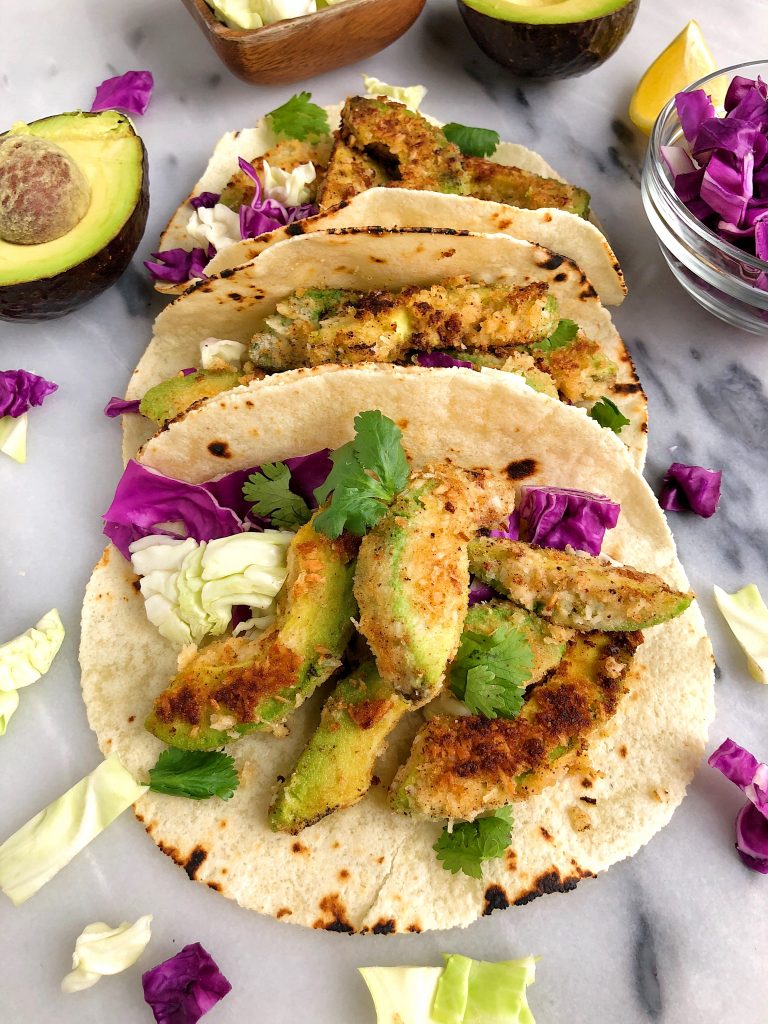 Crispy Baked Avocado Tacos are HERE. Just in time for Cinco de Mayo this week too or really for any time of the year, day of the week, hour of the day, etc. because it is never not a good time for tacos.
Especially these Crispy Baked Avocado Tacos. They are vegan, gluten-free and such a flavorful and delicious taco filling to use. I love making these when I am craving something that tastes a little more indulgent and gluttonous than it really is.
These tacos are super simple and easy to make and even the carnivores in your life will love these (aka Jord and I). There aren't many completely meatless dishes I find satisfying but these tacos seriously hit the spot.
You will notice that one of the ingredients is Simply Organic's Spicy Guacamole Mix. I am beyond excited about this mix because when it comes to making guacamole, I am pretty lazy. I just mash the avocado and maybe add some garlic powder and call it a dip. Simply Organic just launched these new guacamole sauces that will take your guacamole consumption from 0 to 100 real fast.
All you have to add to the mix is avocado and it is made with ingredients like cilantro, onion, cayenne and apple cider vinegars. No added oils or anything! I was really impressed with the taste and flavor it adds to the avocado. You can use their spicy flavor or the regular guacamole mix. Both are delicious.
Plus all of the ingredients in the guacamole sauces are organic and made with the highest quality ingredients like all of Simply Organic's products. You guys see me use their spices in a variety of recipes here on the blog like Mini Sweet Potato Cinnamon Rolls, Sea Salt Chocolate Chip Ginger Cookies and Simple Turmeric Falafel.
If you make these Crispy Baked Avocado Tacos, don't forget to share on social and tag me! I cannot wait to see.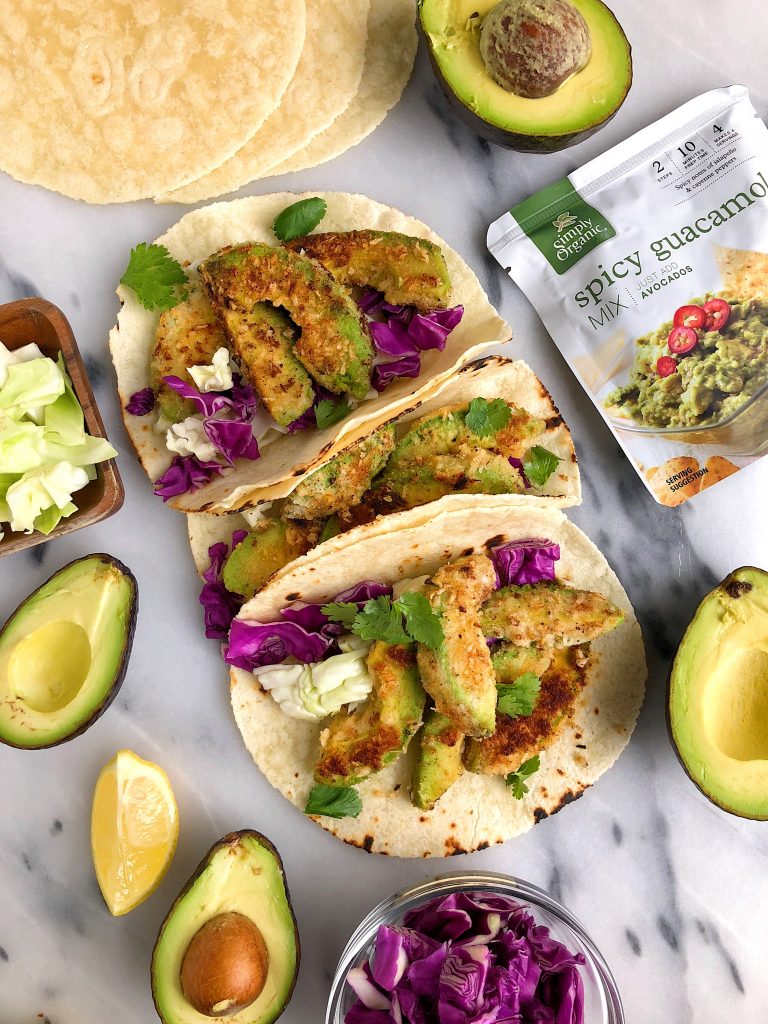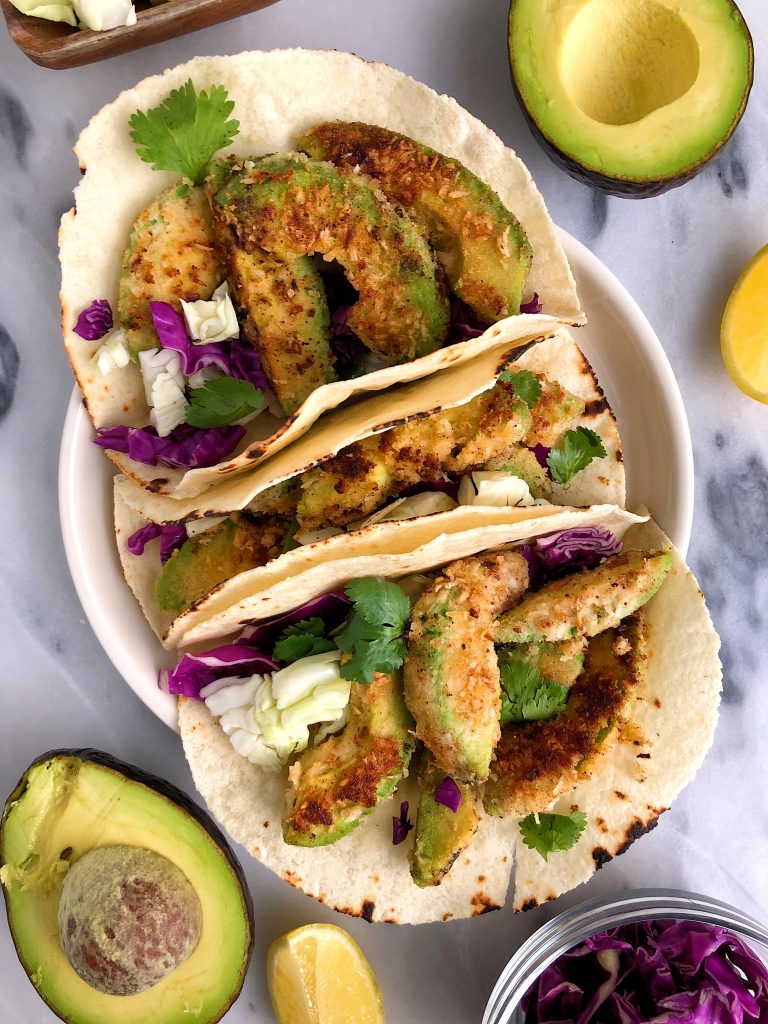 Print
Crispy Baked Avocado Tacos
Prep Time:

5 mins

Cook Time:

25 mins

Total Time:

30 minutes
Instructions
Preheat the oven 350 degrees
In a medium bowl mix together liquid mixture ingredients
In another medium bowl mix together breading ingredients
Slice each avocado into 4-6 slices per avocado (apple slices)
Dip each slice into the liquid mixture then into the breading
Place each slice onto a lined baking tray
Bake in the oven for 12 minutes and flip over then bake for another 12 minutes
Serve with your favorite tortillas, veggies, spicy cabbage, salsa etc.
xx, Rach
Thank you Simply Organic for sponsoring this post. It means so much to me to work with brands I love and believe in!
SaveSaveSaveSave