Crispy Black Lentil Falafel Bites made with 5 easy ingredients for an easy vegan and gluten-free recipe!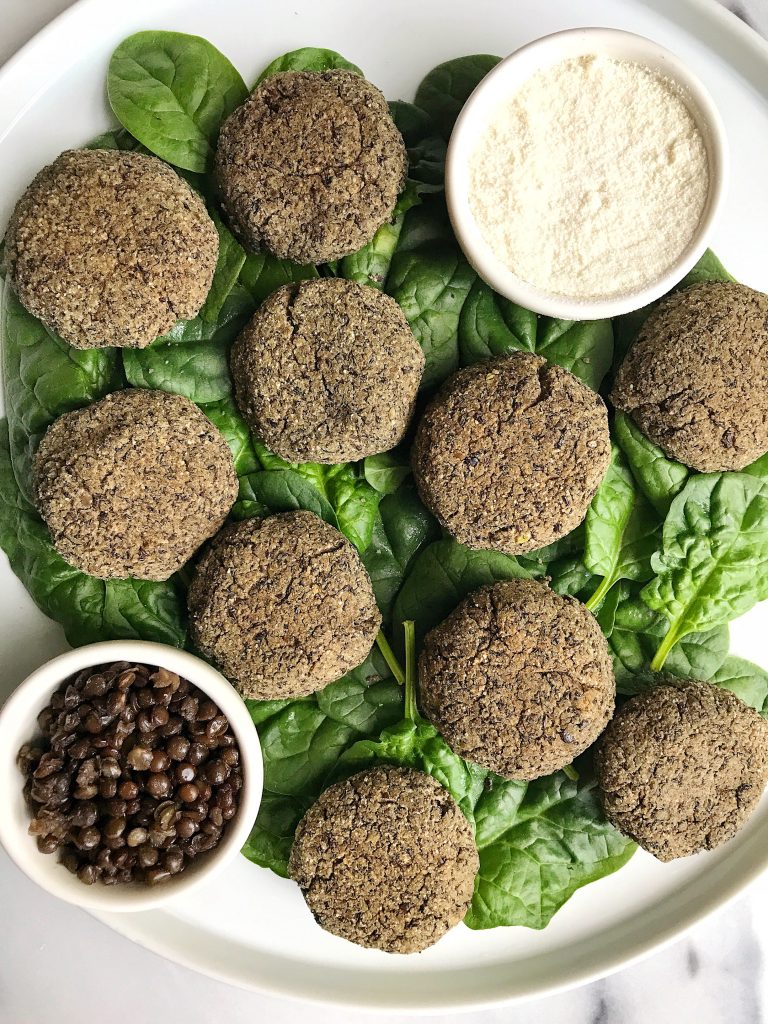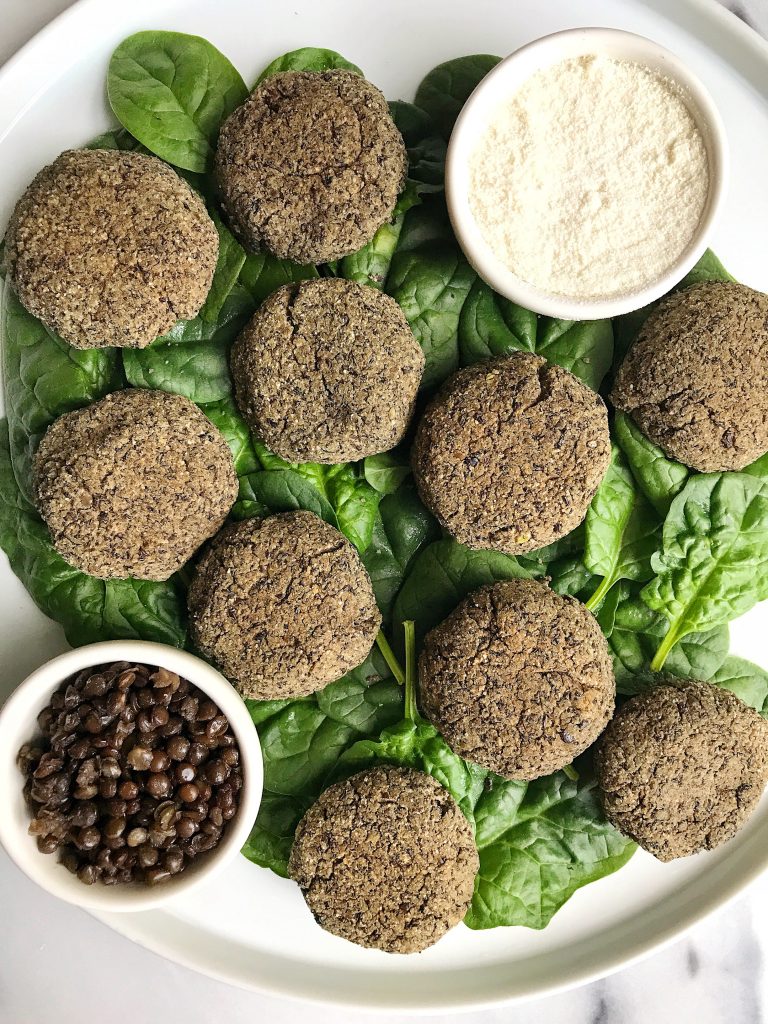 There is something about cooler months that has me cravings lentils. They're so comforting and such a cozy fall food to enjoy (if that is even a thing HA!). It's when I start making more chilis and soups for Jord and some fun pulse-based burgers and such for me.
These Crispy Black Lentil FALAFEL BITES are one of the most creative ways I have used lentils yet. Small black lentils like these are my favorite and we are using them today for these falafel bites.
Usually when you think of falafel, you assume there are chickpeas involved. And while I love chickpeas in many forms including falafel, these gems are chickpea-less! And it gets better.. There are only 5 ingredients in this entire recipe! It is so simple and easy to make.
I made some last weekend and served them to some friends who were over as a little appetizer with some hummus (ya, we went pulse crazy haha!). Everyone was loving them!
You likely know by now that I partnered with Pulses USA And Pulses Canada this year to bring you new and innovative ways to enjoy pulses. Their Half-Cup Habit is still going on as well. It is a simple and easy habit for us all to get into. All we have to do is add the recommend 1 and 1/2 cups of pulses per week into our eats! This is an easy way to add plant-based protein, fiber and nutrients to our diet.
Back in the days when I wasn't eating meat, pulses were my main source of protein and to help keep me full and satisfied longer. I love getting creative with them in recipes or even just adding some into my salads and buddha bowls!
You can enjoy these Crispy Black Lentil Falafel Bites in a greek salad, or a pita sandwich, anyway you'd like! I personally added mine to my lunch bowl with avocado, beets, pesto and some pita bread for a colorful and delicious bowl.
WHAT YOU NEED:
Cumin
Coconut flour
Garlic
Avocado oil (olive would be good too)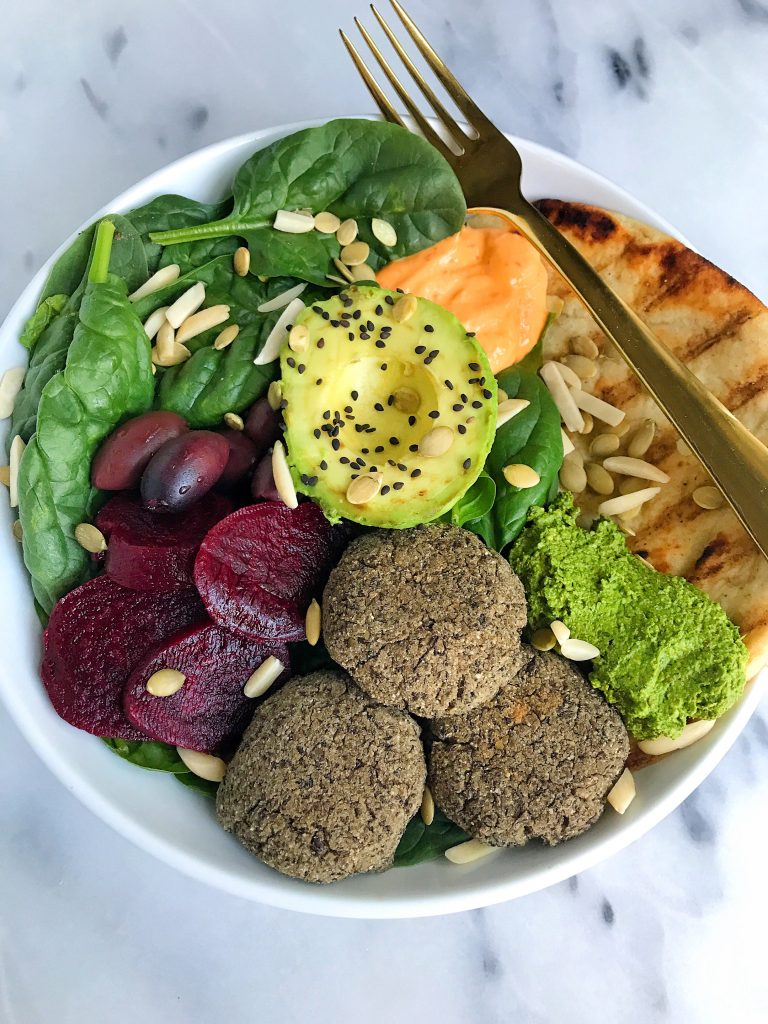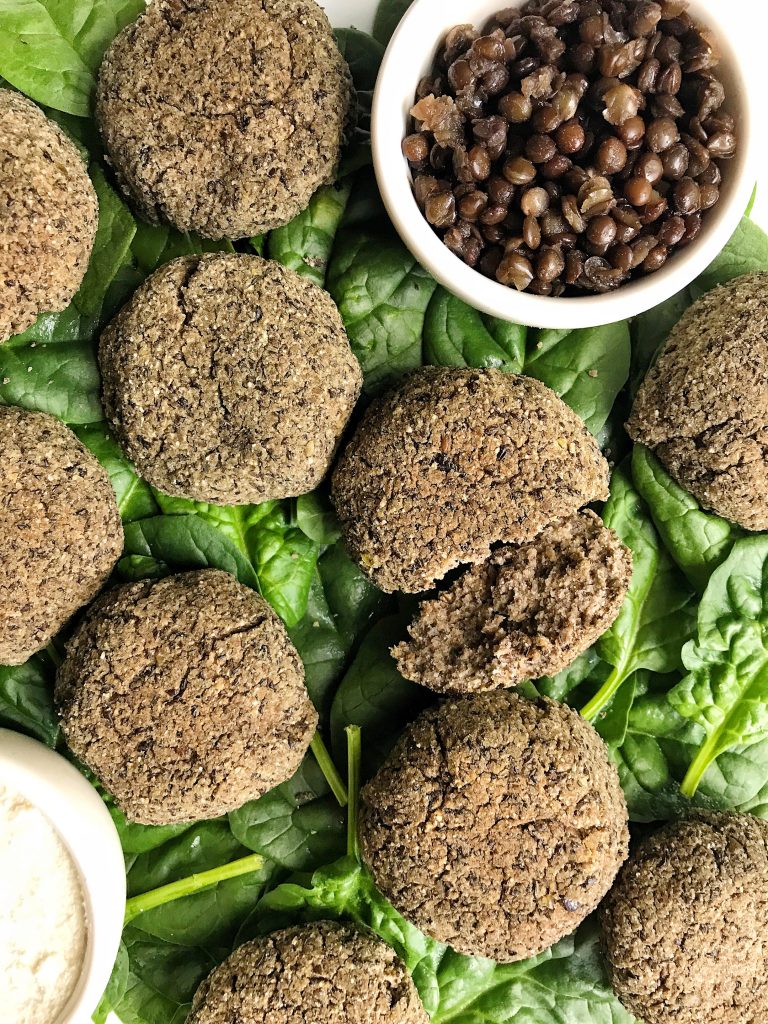 Print
Crispy Black Lentil Falafel Bites (vegan + gf)
Prep Time:

10 mins

Cook Time:

20 mins

Total Time:

30 mins
2

and 1/3 cups black lentils (cooked and cooled)

1/2 teaspoon

cumin

1

tablespoons coconut flour

1

clove garlic

2 tablespoons

avocado oil (or your preferred oil)
Instructions
Preheat oven to 375 degrees and line a baking tray with parchment paper
Combine all ingredients in food processor (make sure lentils are steaming out) and pulse until well combined, you want there to be some chunks of lentils but not too many!
Using a 1/4 cup measuring spoon or your hands, form into small patties and add to baking tray
Bake in oven for about 20 minutes, flipping half way through
Enjoy with your favorite greek salad or make a falafel sandwich!
Author:
Category:

gluten-free, vegan, grain-free

Cuisine:

falafel, dinner
xx, Rach
Thank you Pulses USA and Pulses Canada for sponsoring this post. It means so much to me to work with brands that I love and who support rachLmansfield!
SaveSave
SaveSave