Crispy Dark Chocolate Almond Butter Cups made with vegan, gluten-free and healthy ingredients for a satisfying dessert!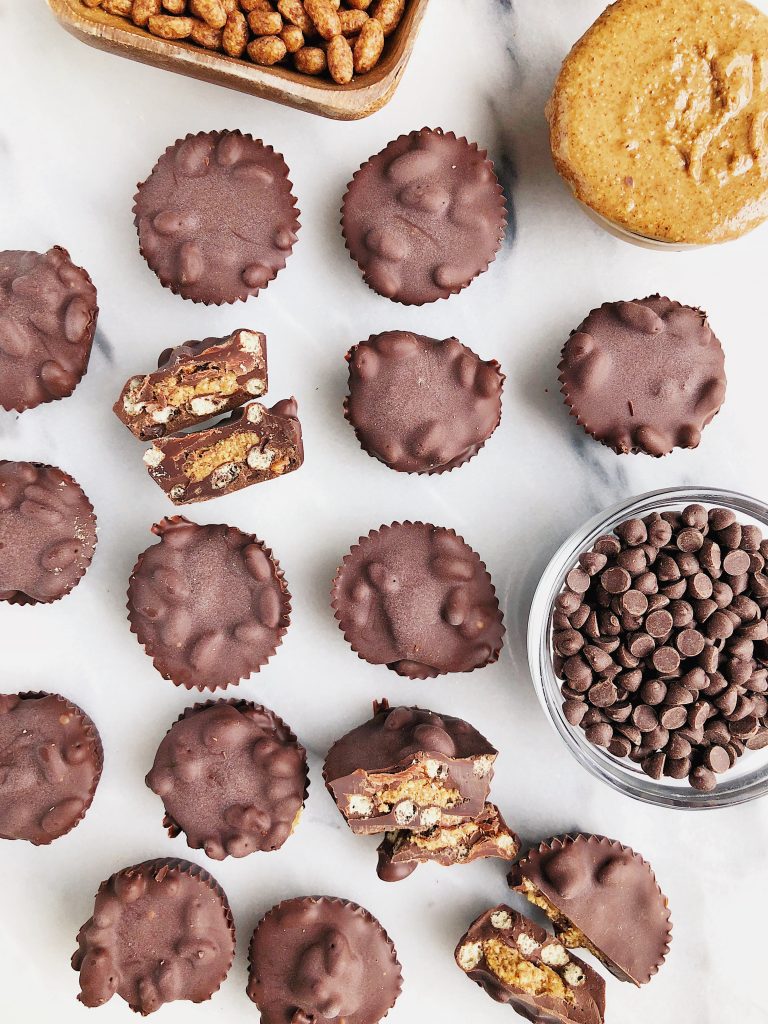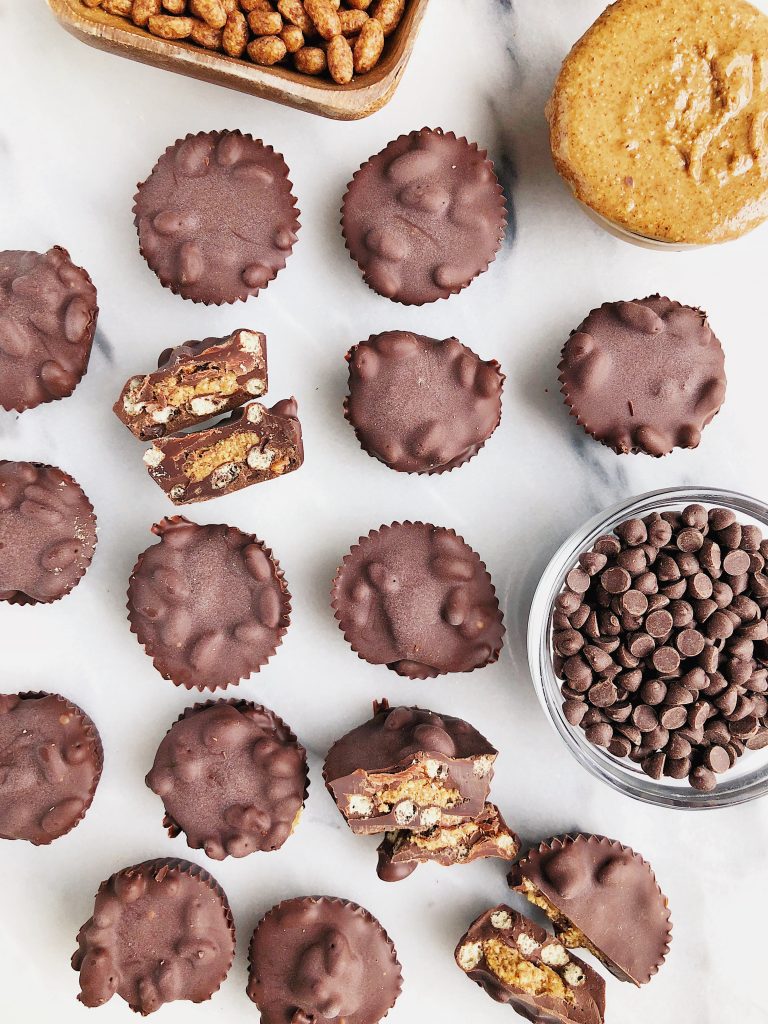 Chocolate cups, why are you so good?!
These Crispy Dark Chocolate Almond Butter Cups are my latest stash in the fridge and I have a feeling they will be my new go-to cups when I make my own. I love that they are crunchy, are low in sugar and secretly have superfoods blended in there.
Say what?!
Yes, there are hidden superfoods in these cups and you don't even taste them. I use Better Body Food's LIVfit Superfood Organic Superfood Blend. it is flavor-neutral, organic, with no artificial flavors or sweeteners and it is made from whole fruit and vegetable concentrates. Plus it is gluten, dairy and soy-free! I love adding it into my smoothies when I make them or in recipes like these cups.
Better Body Foods makes so many amazing products I use in my kitchen everyday like coconut flour, coconut oil, PBfit and more. Remember that Vegan Peanut Butter Cup Banana Bread and Double Layer Brownie Cookie Bars? Ya, that was Better Body Foods too!
There is an extra added crunch factor thanks to some brown rice crisps but if those aren't your thing, feel free to leave them out.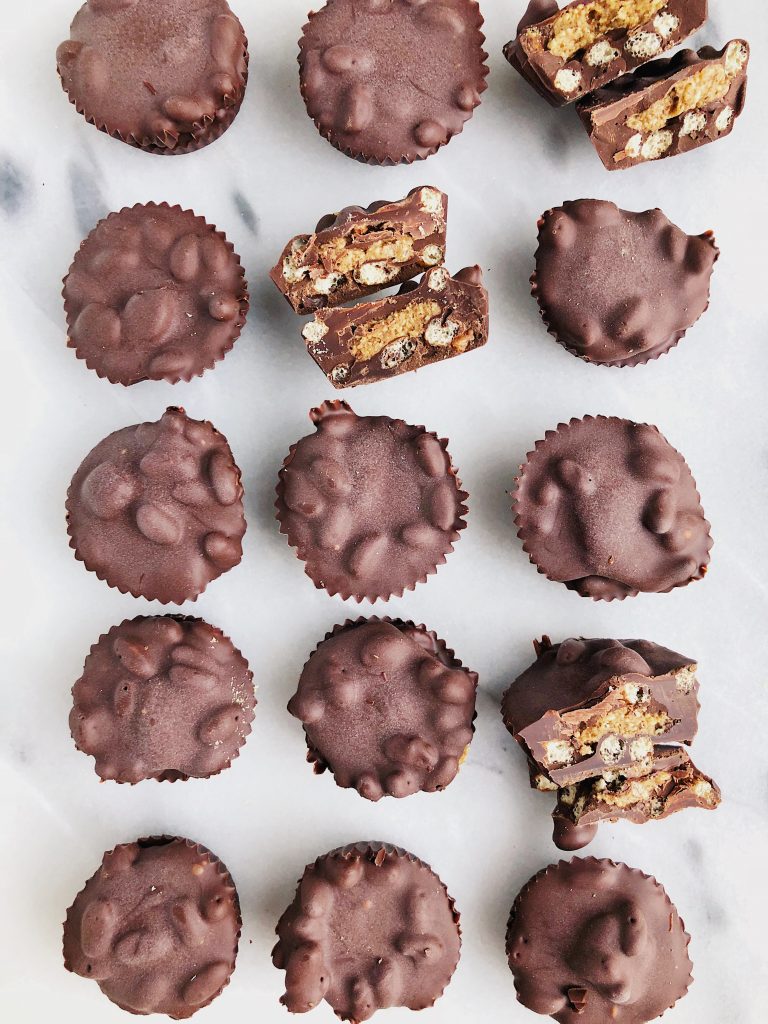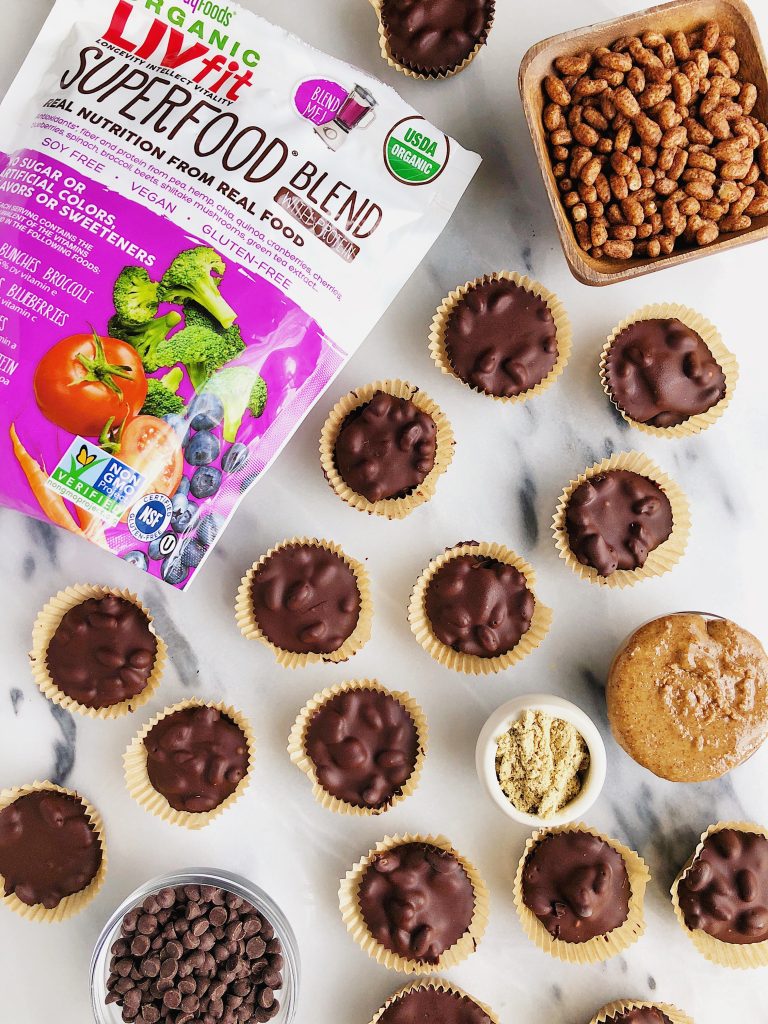 Print
Crispy Dark Chocolate Almond Butter Cups
Instructions
Line a mini muffin tray with liners
Melt dark chocolate in microwave or stovetop (either works)
Fold in the brown rice crisps and LIVfit Superfood Blend and mix well
Add about 1/2 tablespoon of chocolate to each mini cup to make the bottom of the cup
Add to freezer for about 10 minutes
Add 1-2 teaspoons of almond butter to each cup then add remaining melted chocolate on top
Gently tap the muffin liner against counter to evenly spread chocolate in cups
Add back to freezer to set then enjoy!
Notes
These cups stay good in the fridge for a couple weeks or freezer for months!
SaveSave
xx, Rach
Thank you Better Body Foods for sponsoring this post! It means so much to me to work with brands I love and believe in!
SaveSave
SaveSave