Golden Chocolate Chip Banana Bread Muffins made with vegan, gluten-free and nut-free ingredients filled with oats, seeds and anti-inflammatory turmeric!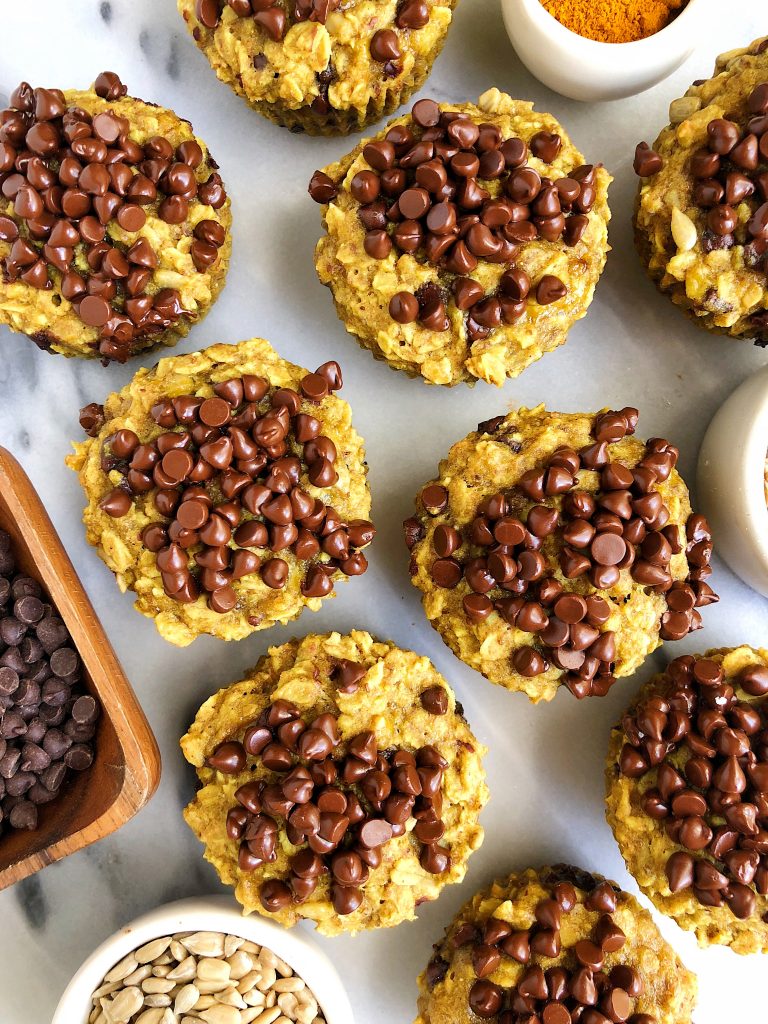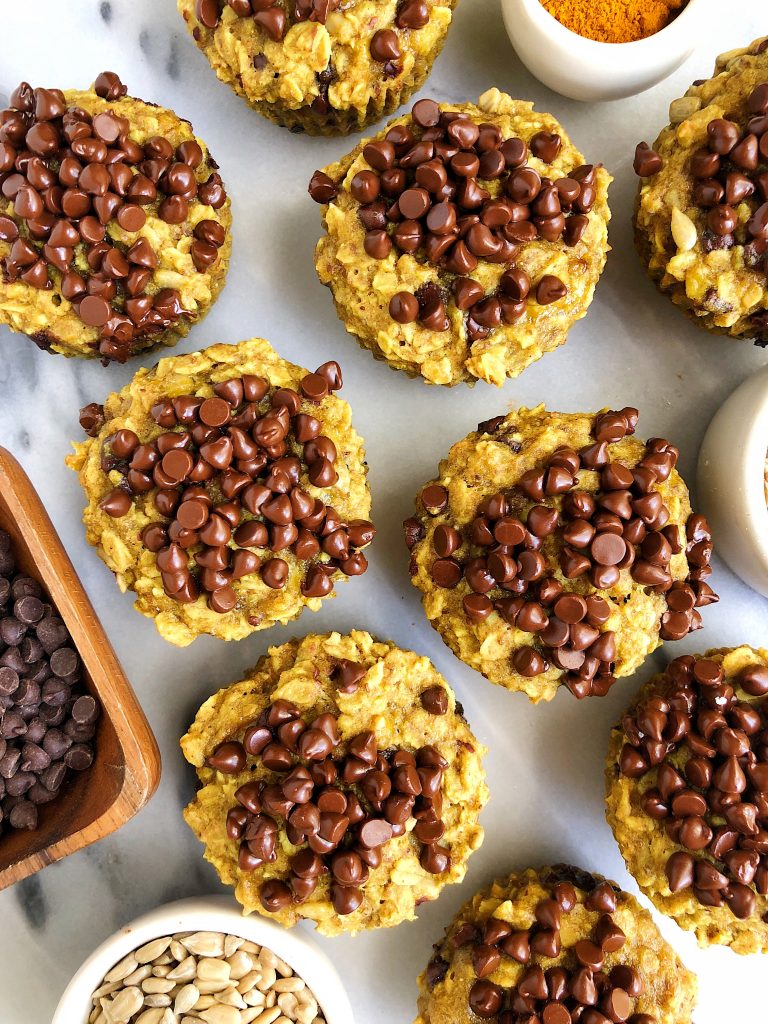 Golden Chocolate Chip Banana Bread MUFFINS are here!
It has been awhile since we made any muffins on the blog and I am currently eating one these with nut butter on top as I am writing this blog post. My new thing is to eat the recipe while I write the post so it is as "in the moment" as possible. Multi-tasking at its best.
This blog post is filled with two things I am very excited about right now. Number one, these golden milk banana bread muffins. And number two, the new sustainability beauty brand I am about to share with you.
Let's start off with the new products because I know you guys are going to love them and you will see why I made these muffins in the first place. Seed Phytonutrients is a new sustainable beauty brand sparking a moment that is committed to promoting natural beauty by using quality ingredients sourced with integrity and sustainable practices. They also have the first shower-friendly paper packaging ever and support organic American farmers throughout the country.
Seed Phytonutrients has a passion for helping the environment, providing jobs to farmers and producing face, hair and skin products that we can actually feel good about putting on our skin. Their products are farm fresh and filled with ingredients like seeds, turmeric, coconut and more.
Hair cleanser (aka shampoo), lightweight conditioner, body cleanser, gentle facial cleanser and exfoliating hand wash are just a few of their products in their impressive line up. Their Superseeds Serum is filled with ingredients like camelina seed oil, sunflower seed oil, coconut and seaweed. And did you notice their innovative packaging? They use 100% recycled materials to make them and I promise they won't get soggy in the shower. It is crazy!
I have been using the hair cleanser and conditioner and it also helps me to manage my 1-2x a week of hair washing. I like to do a double shampoo too, which helps maintain the cleanliness a bit longer. We also have the exfoliating hand soup, which I love and when guests are over they always compliment it. I could truly rave about all their products and you guys know how picky I am with my hair and skincare! Plus I was lucky enough to meet some of the Seed team last month before they launched. Meeting the team behind the brand can sometimes be awkward, but I could not be more obsessed with the crew behind this magic. They are so passionate about every product, their packaging and what their brand stands for. It is beyond amazing to see.
*Code SEEDNRACHEL at checkout to receive a FREE hair and body oil + FREE shipping with order of $45 or more (code expires on 6/15)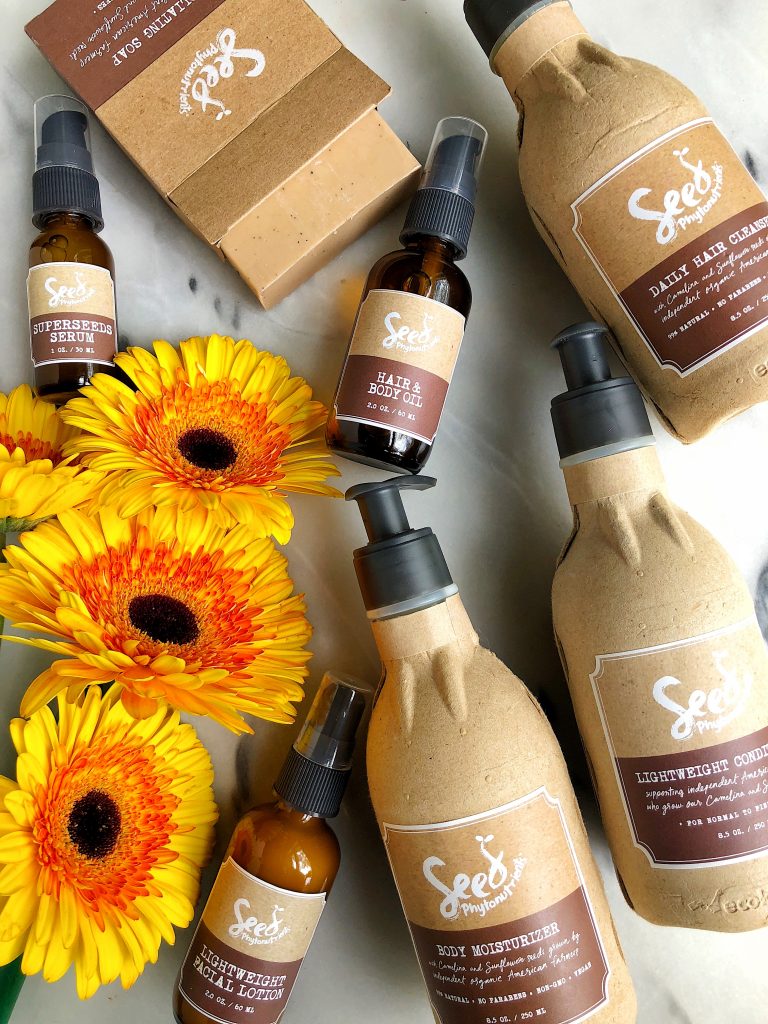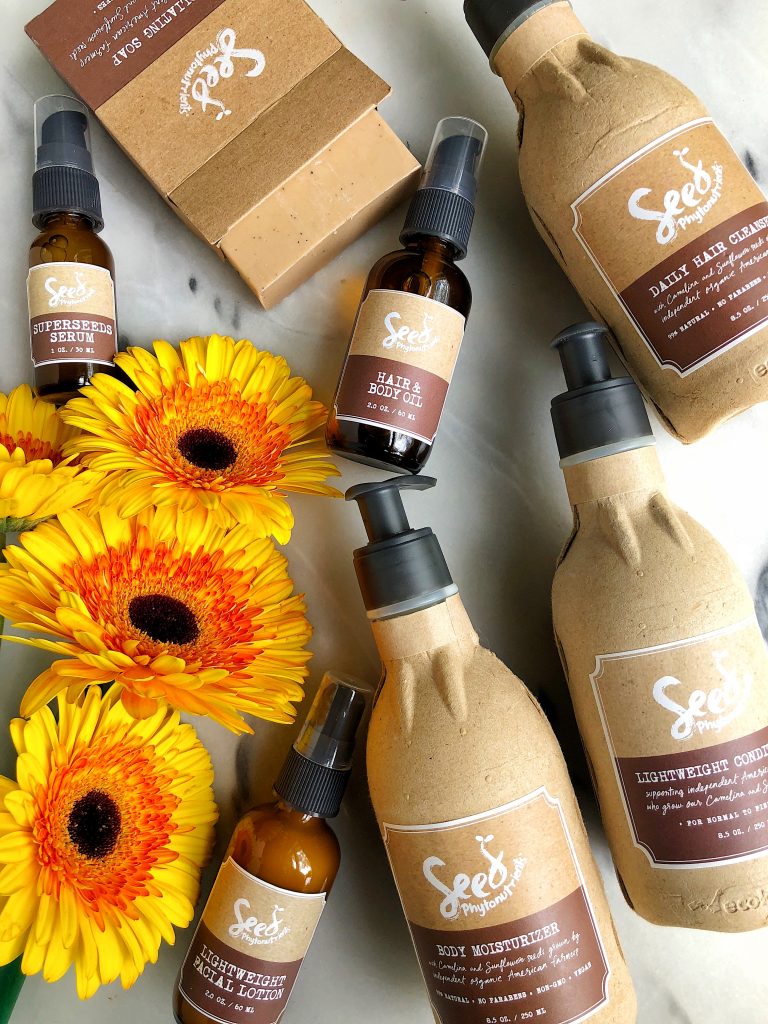 I was so inspired by Seed Phytonutrients and their mission and the ingredients they use. In these Golden Chocolate Chip Banana Bread Muffins I use similar ingredients to many of their products. Sunflower seeds, turmeric and coconut! These muffins are vegan, gluten-free and nut-free. Plus they are so flavorful and make the perfect on-the-go breakfast or sweet snack that also is filled with turmeric. I love adding turmeric into my diet for its anti-inflammatory properties but it doesn't always taste too good (in my opinion). But these muffins are very subtle and the turmeric is not overpowering at all.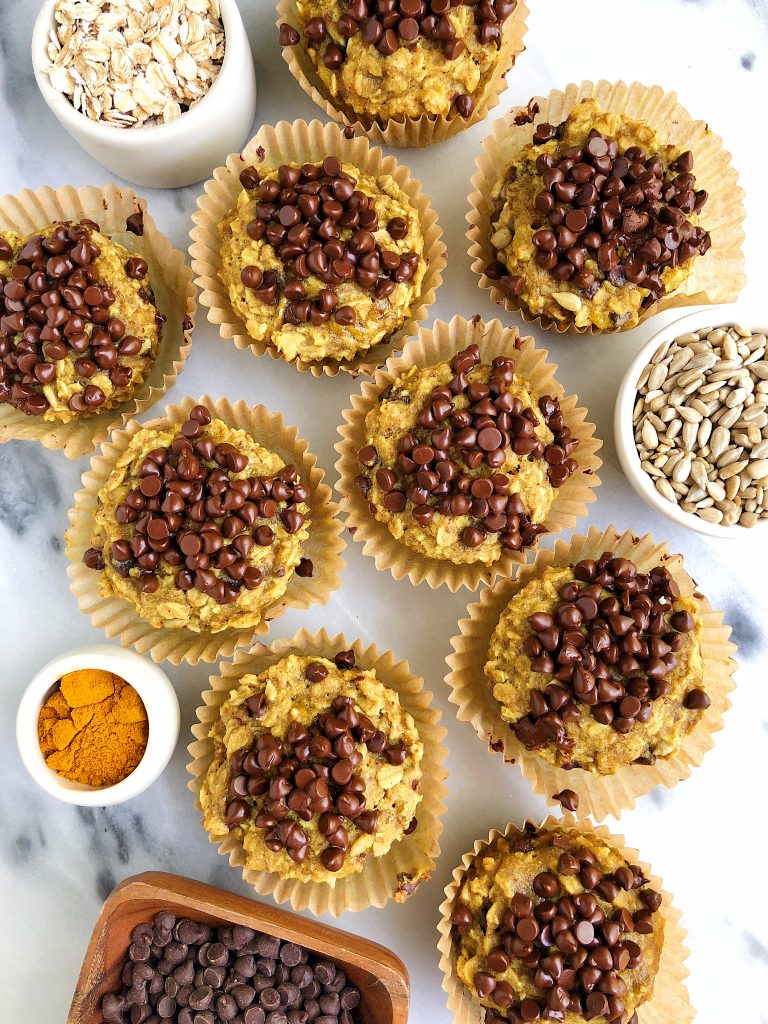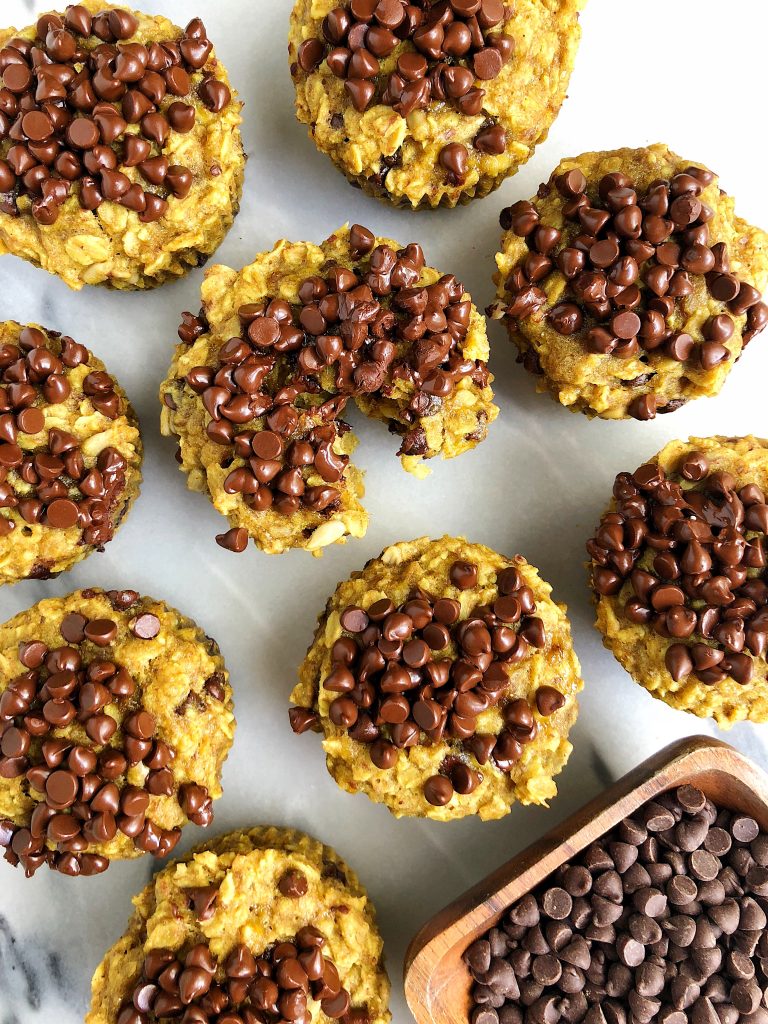 Print
Golden Chocolate Chip Banana Bread Muffins
gluten-free, vegan, nut-free banana bread muffins made with anti-inflammatory turmeric and filled with dark chocolate and seeds!
1.5 cups

mashed banana

1

flax egg (

1 tablespoon

ground flax +

3 tablespoons

warm water)

1/4 cup

liquid coconut oil

1/4 cup

maple syrup

1 teaspoon

vanilla extract

2 cups

sprouted rolled oats

3/4 cup

oat or spelt flour

1 teaspoon

baking powder

1 teaspoon

turmeric

1 teaspoon

cinnamon

1/2 teaspoon

nutmeg

1/3 cup

dark chocolate chips or cut up dark chocolate bar

1/4 cup

sunflower seeds
Instructions
Preheat oven to 350 degrees and line a muffin tray with liners or grease well
Mix together the banana, maple syrup, coconut oil, flax egg and vanilla extract until well combined
Add in the sprouted rolled oats, flour, baking powder, turmeric, cinnamon, nutmeg and mix well
Fold in dark chocolate chips and sunflower seeds then fill each muffin and bake in oven for 15-20 minutes
Store in fridge after 2 days for up to a week!
xx, Rach
Thank you Seed Phytonutrients for sponsoring this post! It means so much to me to work with brands I love and believe in!