No-Bake Cacao Chip Peanut Butter Fudge Cookie Balls with no added sugar!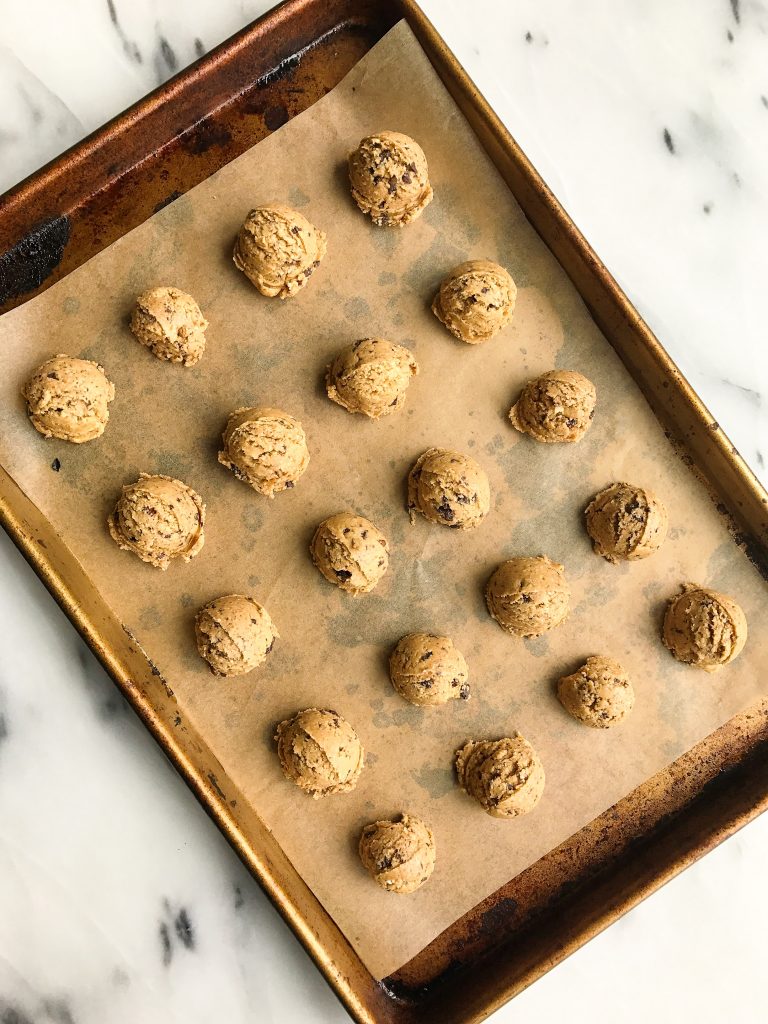 When people ask me if I eat my desserts, I literally laugh. Like who would make desserts (especially simple and healthy ones) and not eat them? I have milk and cookies nearly every night after dinner and don't plan on stopping anytime soon. I love my desserts, I live for them. That is why I even started making some! Going to organic bakeries weekly gets expensive way too quickly.
I have however become much more aware of my sugar intake as I have really been trying to stabilize my blood sugar levels the past few weeks. I do think maple syrup, honey and coconut sugar are all OK to have but when I realized how much I was having everyday, it was overload.
Coconut sugar and honey in my granola, honey in my snack bars, coconut sugar in my chocolate then some in cookies. Just a little much ya know?
These No-Bake Cacao Chip Peanut Butter Fudge Cookie Balls are not only a mouth load to say but they are DREAMY. Think edible peanut butter cookie dough but no beans and no sugar. I didn't add any maple syrup or anything! I used all natural peanut butter made from straight up peanuts and cacao nibs for the chocolate (but next time I am adding a crushed dark chocolate bar).
They are SO good you guys are going to love!
WHAT YOU NEED
Raw cashews
Oats (quick or rolled)
Peanut butter
Unsweetened coconut flakes
Cinnamon
Chocolate bar or cacao nibs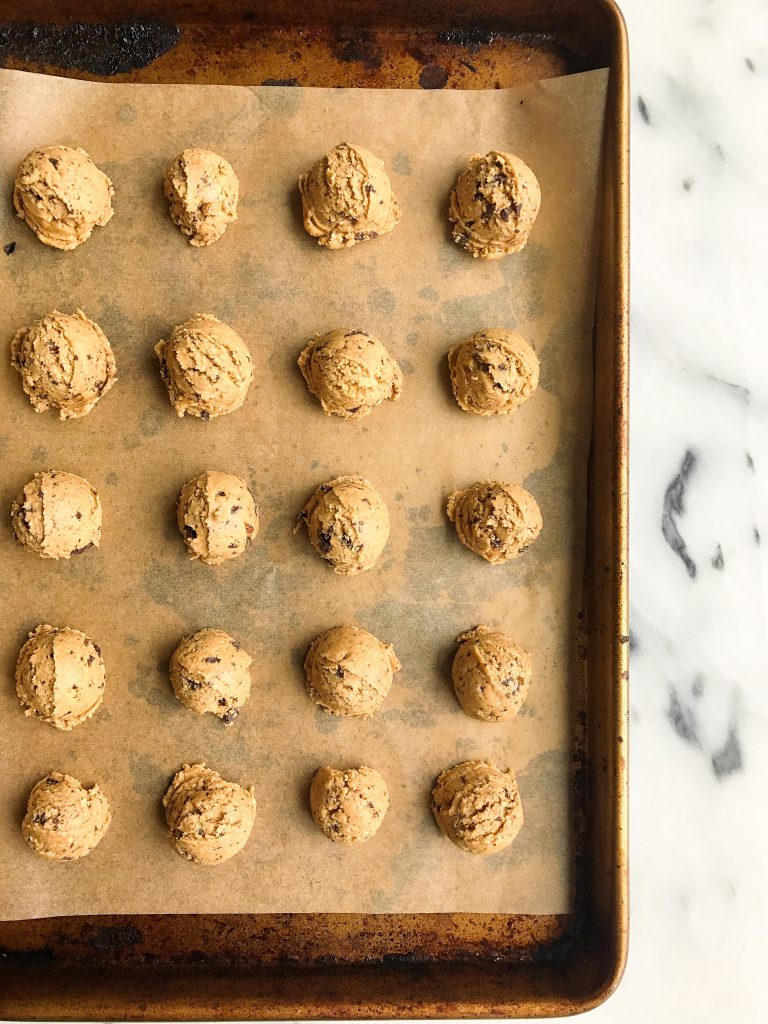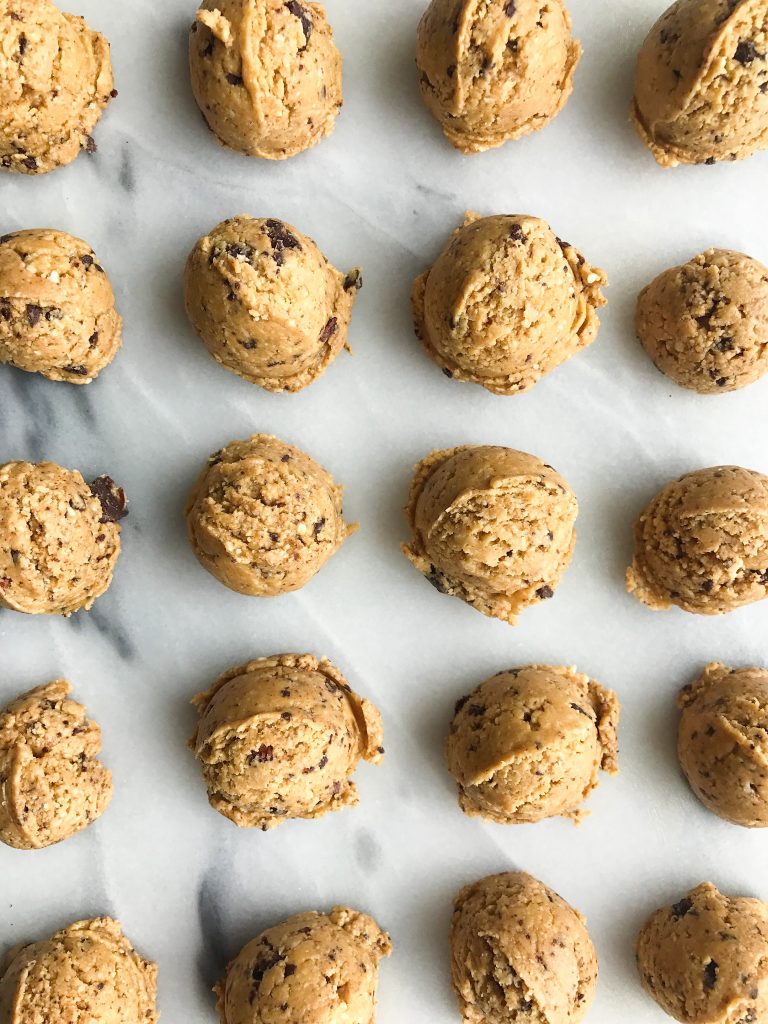 Print
No-Bake Cacao Chip Peanut Butter Fudge Cookie Balls (no added sugar)
Prep Time:

10 mins

Total Time:

10 mins
Yield: 20 cookie balls 1x
1 cup

raw cashews

1/2 cup

oats (quick or rolled)

1/2 cup

creamy peanut butter

1/4 cup

unsweetened coconut flakes

1/2 teaspoon

cinnamon

1

dark chocolate bar broken into pieces (or

1/3 cup

cacao nibs)
Instructions
Combine all ingredients in food processor or blender
Pulse/blend until creamy and well combined
Add in chocolate chips or bar and pulse to break up the chocolate
Using a spoon or cookie dough scooper, form dough into balls and line across a lined baking tray or in a tupperware
Pop in freezer for 30 minutes to set and enjoy!
*You can store in fridge or freezer. Thaw out for a few minutes before eating if in freezer.
Author:
Category:

low-sugar, vegan, gluten-free

Cuisine:

dessert, snack
xx, Rach