No-bake Nutty Chocolate Coconut Cookies made with gluten-free and vegan ingredients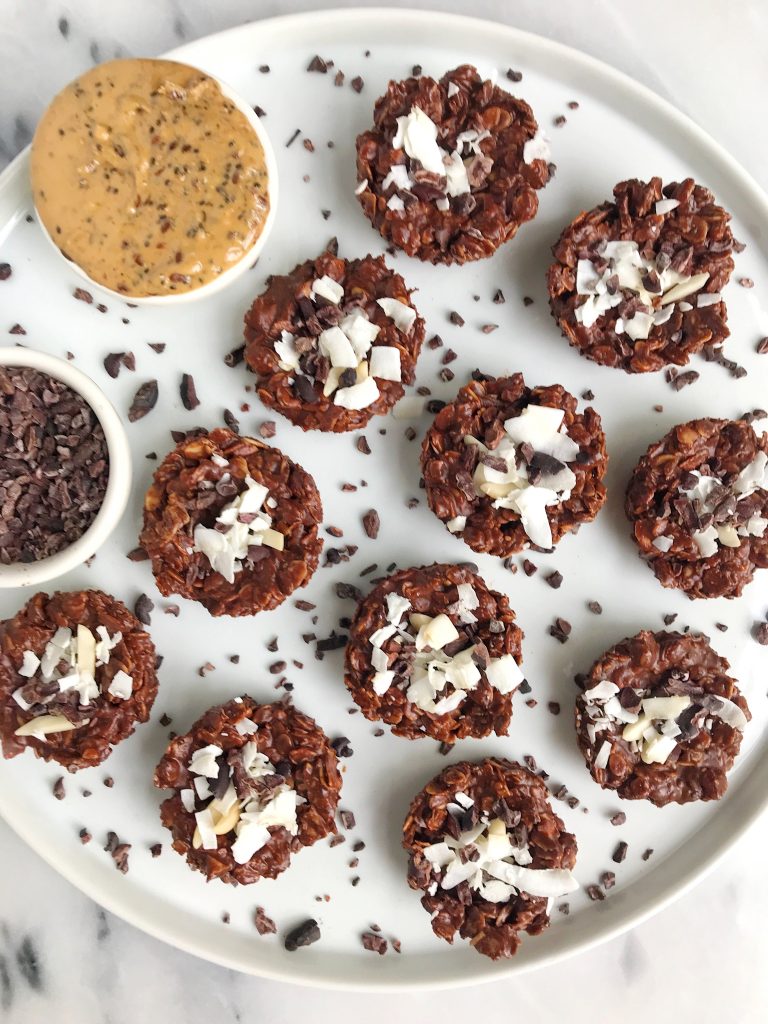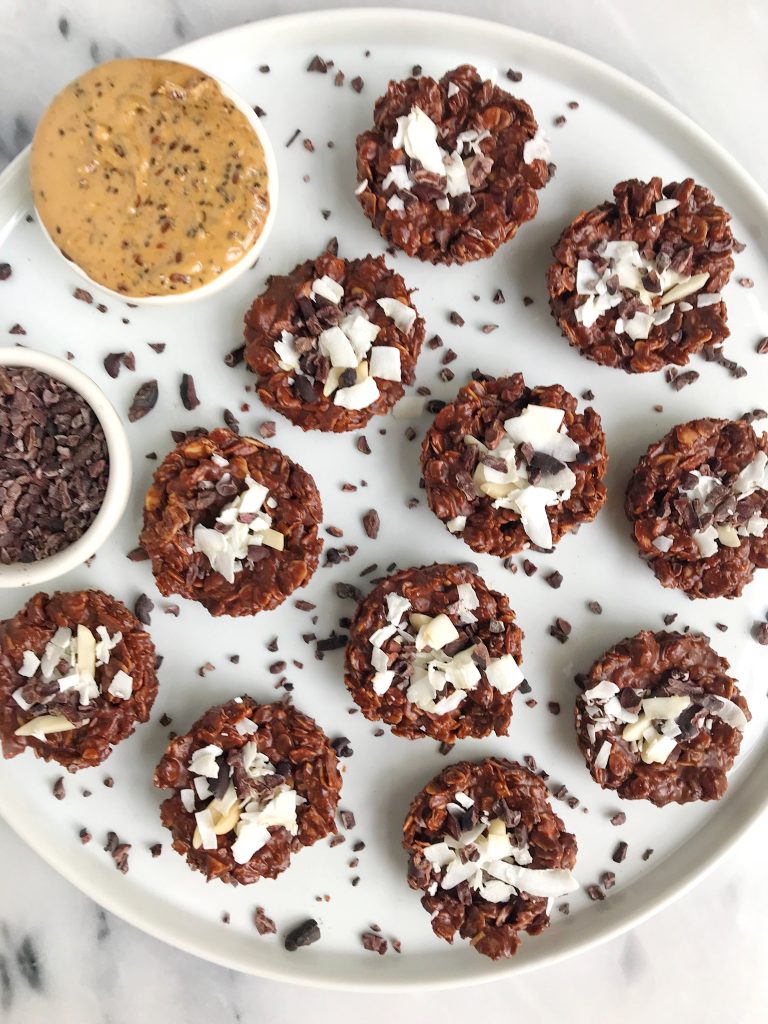 No-bake Nutty Chocolate Coconut Cookies are HERE you guys! And let me tell you, this cookie recipe is almost too good to be true.
I cannot get enough of these gems lately and the fact that they require minimal prep work AND are low in sugar, has quickly made them my go-to dessert and snack to prep. I love that they are filled with all simple ingredients that are wholesome and nutritious and they satisfy my endless sweet tooth and chocolate cravings.
I use ingredients like gluten-free rolled, oats, coconut flakes, cacao butter and you will notice that there is no added sugar in this recipe. For the first time ever I am baking with stevia!
I am personally a huge fan of stevia when it comes to sweetening beverages and many of the products I love and share with you guys contain stevia. It is found in a lot of protein powders, healthier beverages, etc. I am honestly not sure why I haven't baked with it yet or used it more in the kitchen but after enjoying these cookies so much, I am going to keep experimenting with it!
It is such an easy way to cut back on sugar when it comes to baking. It helped me cut back on sugar in my beverages for sure and I also add it to my tea when I crave a little extra sweetness. I use SPLENDA® Brand Naturals Sugar & Stevia Sweetener Blend in this recipe and it is my go-to stevia source. You can find it at your local store or online! I love using this one because it doesn't have that bitter aftertaste that some stevia has. Plus it is 100% natural!
WHAT YOU NEED
Oats (I used gluten-free)
Coconut flakes
Creamy nut butter
Cacao butter
Coconut oil
Cacao powder
SPLENDA® Brand Naturals Sugar & Stevia Sweetener Blend
Vanilla extract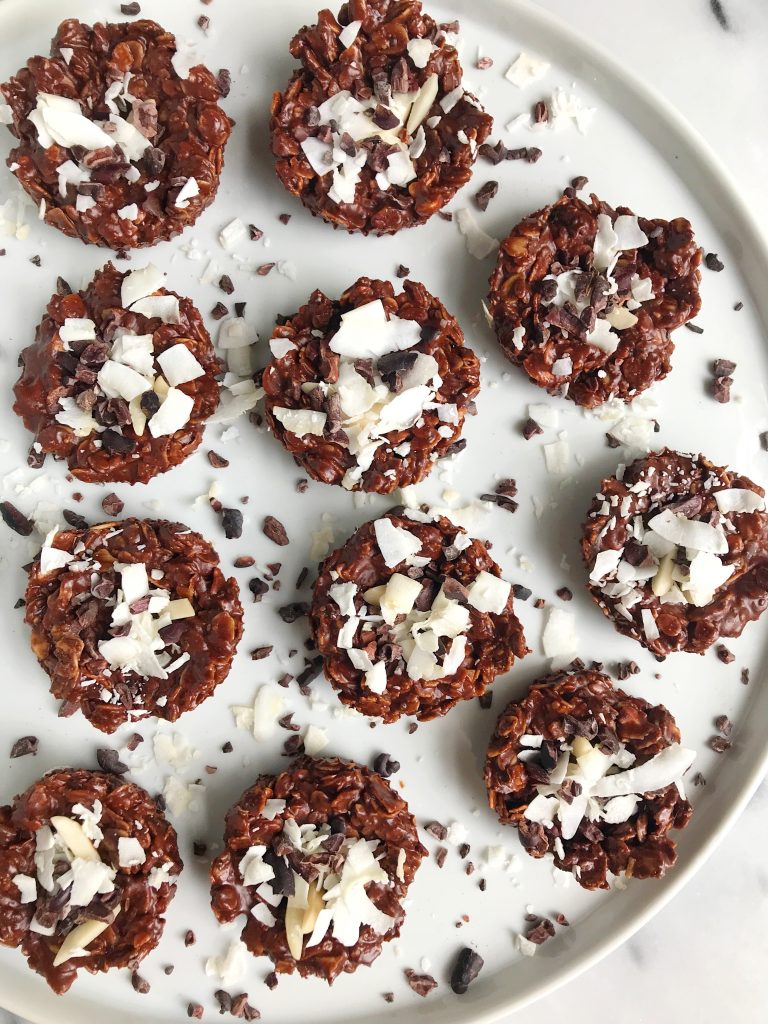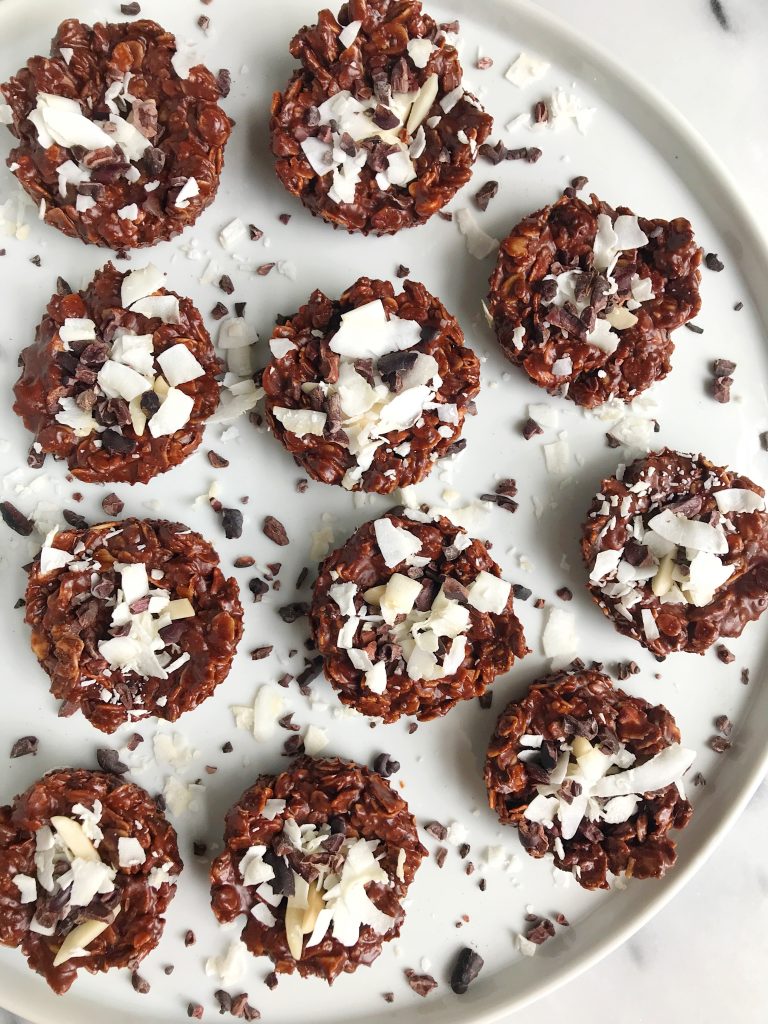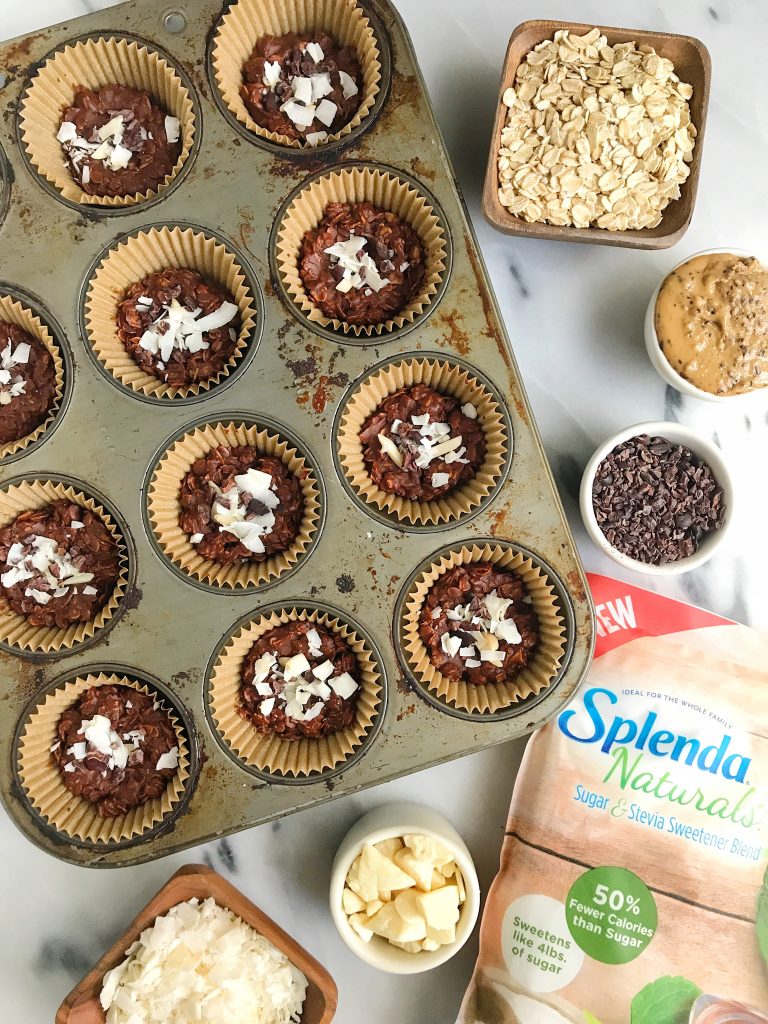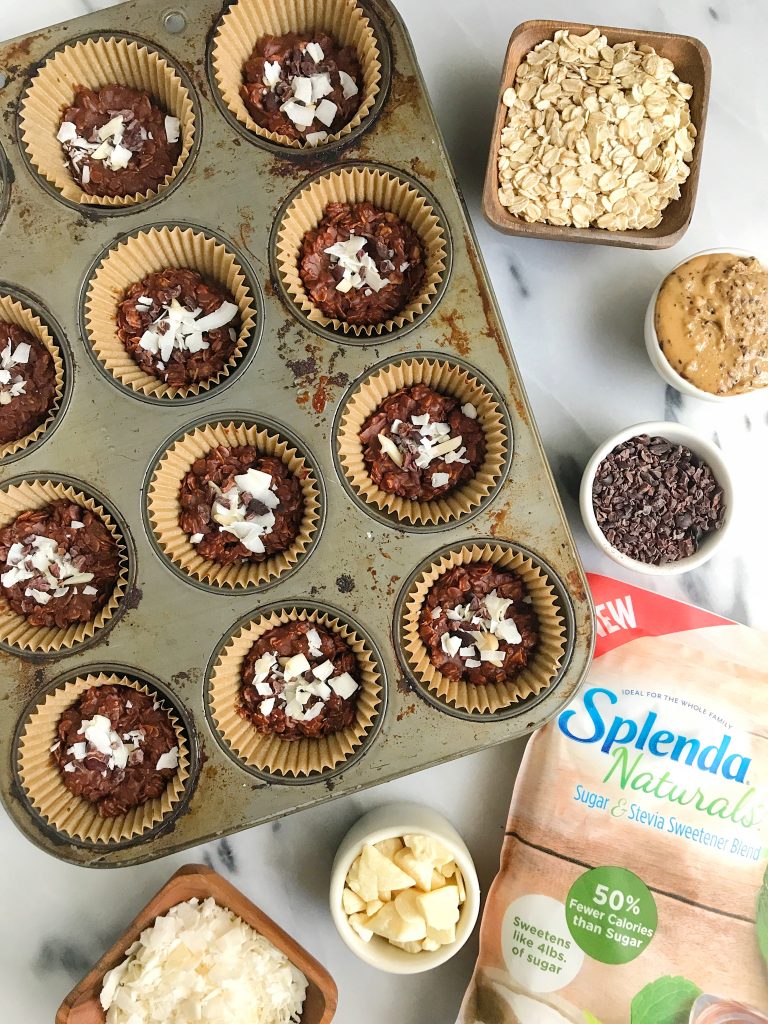 Print
No-bake Nutty Chocolate Coconut Cookies (low sugar)
1 cup

gluten-free rolled oats

1/4 cup

coconut flakes

1/2 cup

+

2 tablespoons

creamy nut butter

1/4 cup

cacao butter

2 tablespoons

coconut oil

5 tablespoons

cacao powder

3 tablespoons

Splenda Naturals Stevia

1/2 teaspoon

vanilla extract

Chopped nuts and cacao nibs
Instructions
In a small sauce pan, add the nut butter, cacao butter, coconut oil, cacao powder, stevia and vanilla and melt over medium/low heat
Continue to stir the mixture until melted
Remove pot from heat and add in oats and coconut flakes and mix well with a spatula
Using a spoon or cookie dough scooper, scoop out the cookie mixture and place into a greased or lined muffin tray (I used liners) and press down to form the dough into the cookie shape
Sprinkle extra cacao nibs or nuts if desired
Add to freezer and let it set for 30 minutes then enjoy!
*These will stay good in freezer for 3 months or a week in the fridge!
Author:
Category:

vegan, gluten-free, low sugar

Cuisine:

dessert, cookies, snack
xx, Rach
Thank you Splenda Naturals for sponsoring this post. It means so much to me to work with brands that I love and who support rachLmansfield!
SaveSave
SaveSave
SaveSave