Our Home Reveal: Playroom Edition! Sharing how we designed our playroom for our 3 year old and 1 year old and everything we ordered for it.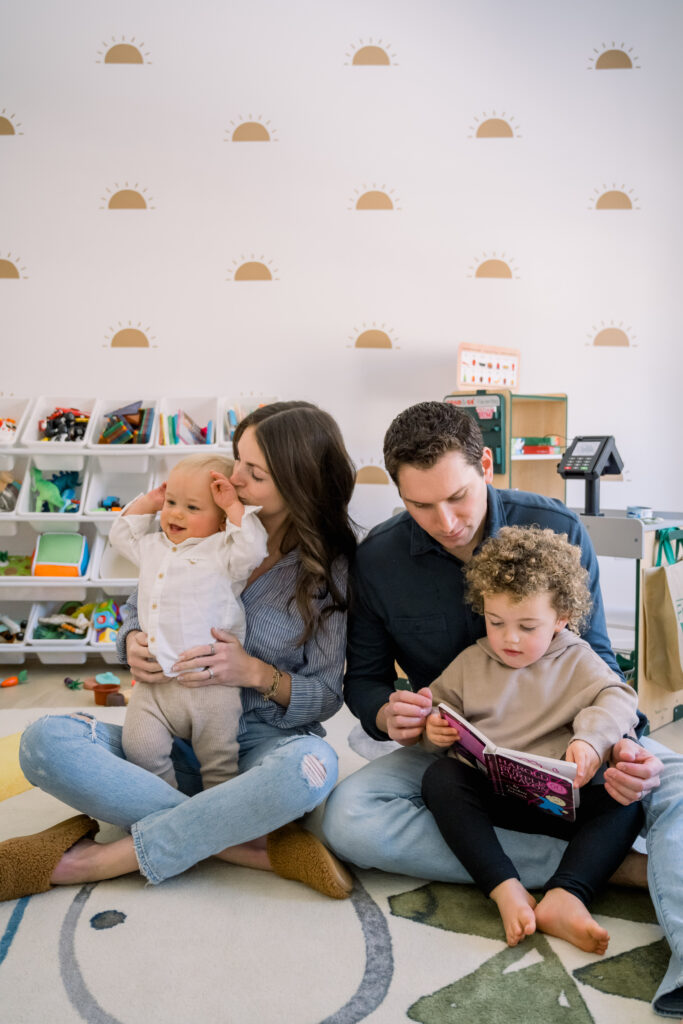 Welcome to Ezra and Brody's playroom!! This was the very first room we put together when we moved in. And it is one of my favorites!! The second you walk in, it feels like a calming, playful and just happy place. And it is exactly what I had envisioned for the boys.
What I had in mind for the play room…
I wanted to make sure that the moment our kids came into our new house, they felt at home. And they had something special and were excited to be there. This was a big life change for us all. And Ezra especially being almost 3 years old at the time, he is hyper aware of change. As soon as he walked into their new playroom, I knew we had done good!
Our playroom is on the second floor in our home. We use one of the bedrooms upstairs as a playroom as we felt it would be a better use for us than another bedroom. Ez and B spend 80% of their day in there. Of course when it is warmer they'll go outside. But besides bath time and whenever they eat, they are hanging in there doing whatever! They color, play, with the endless toys, read books, etc. We also love hosting play dates in here with friends. It's nice because it minimizes the amount of toys on our main floor. We keep a few faves downstairs too, but majority of their toys are stored in the playroom.
We wanted to make this a Montessori-inspired space. Something that can grow with them over time and I wanted to keep things neutral.
All of the toys and furniture we have allows them to have control over what they want to play with as well as help put things away. You will also noticed no TV in the room – we have one in our bedroom and the family room so we just use that space for television and movies.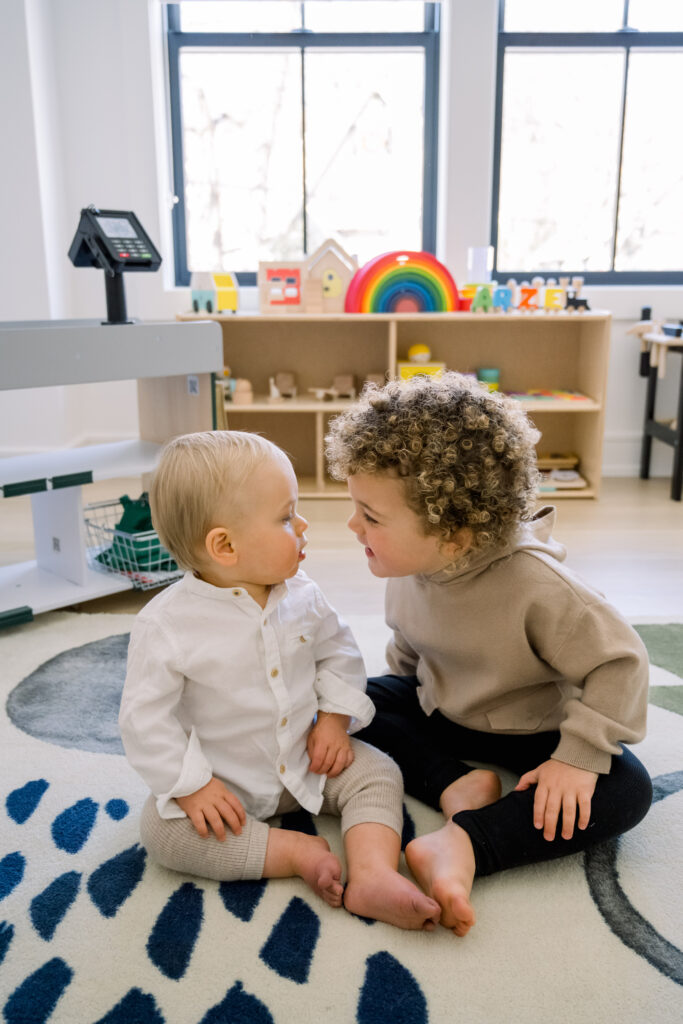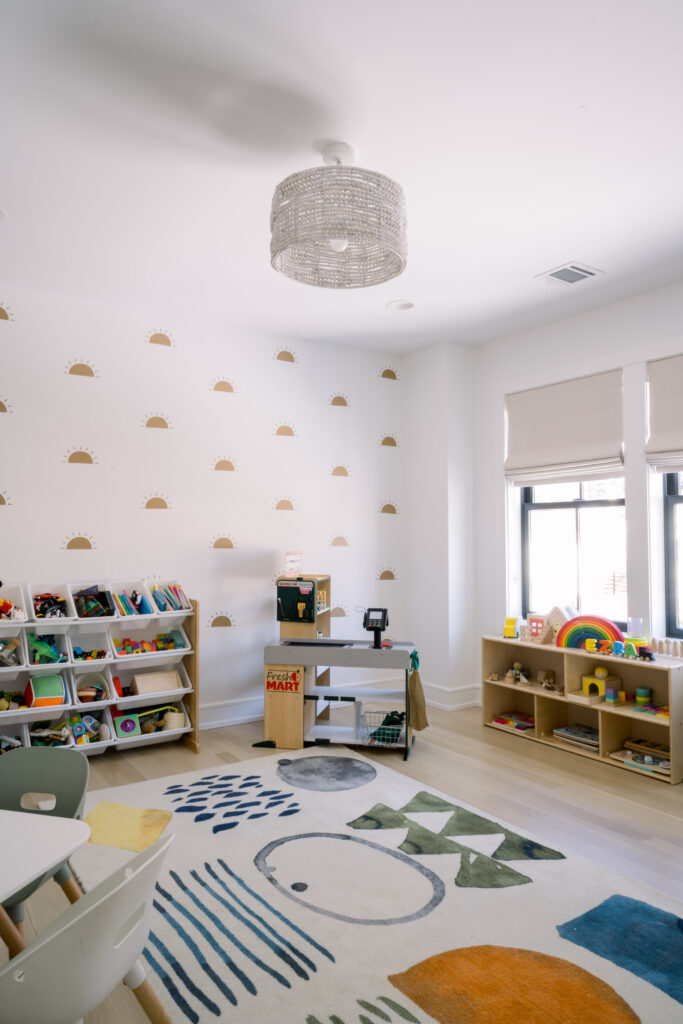 Here's the run down on everything we ordered to bring this room to life: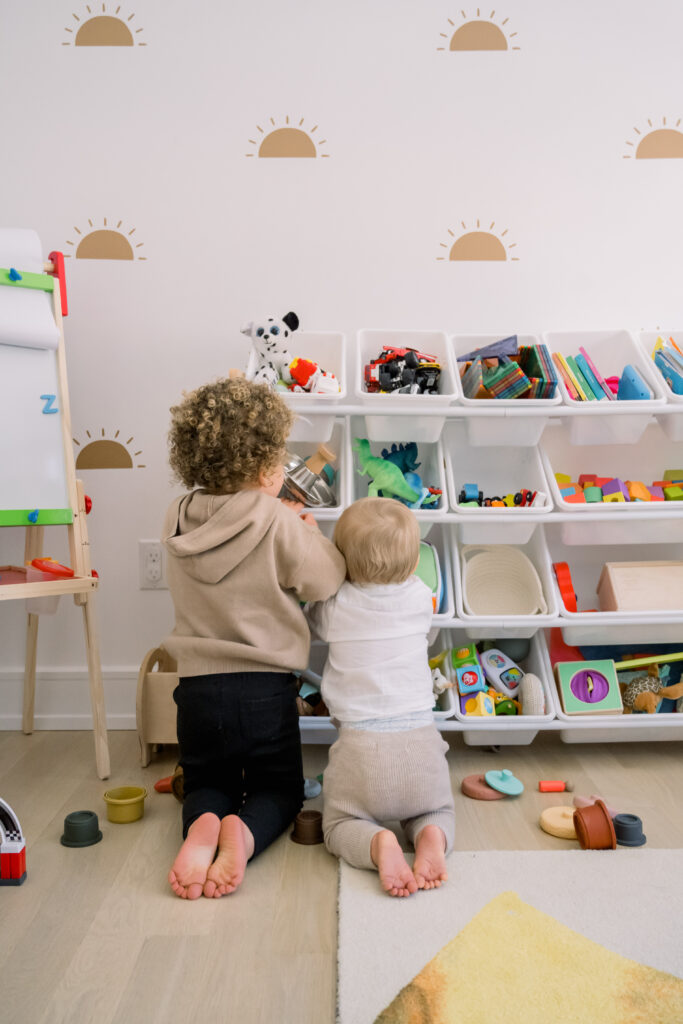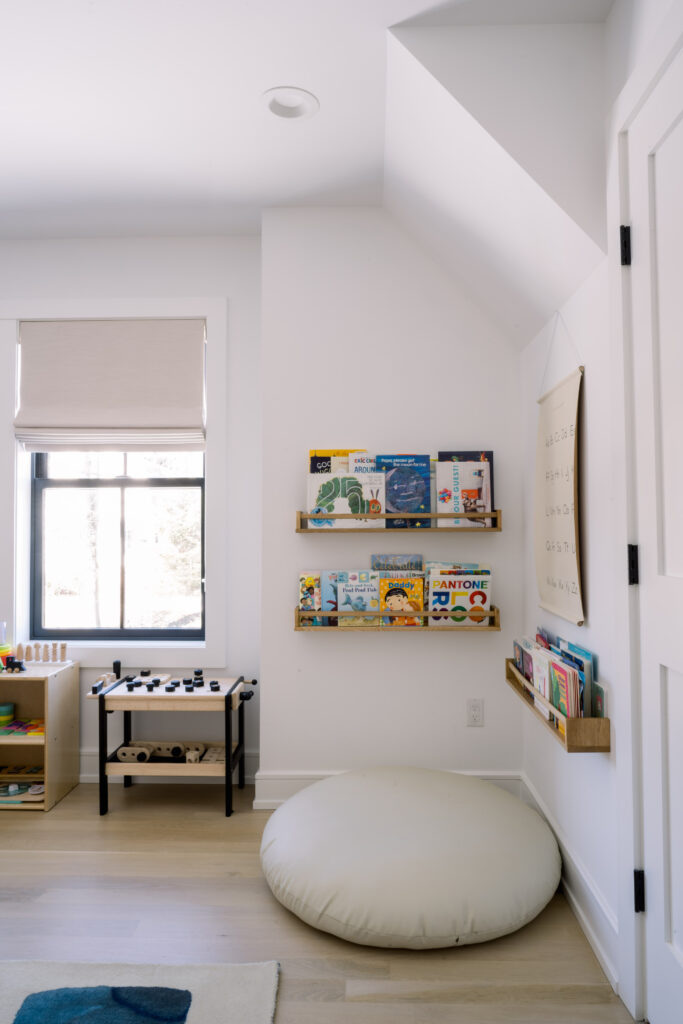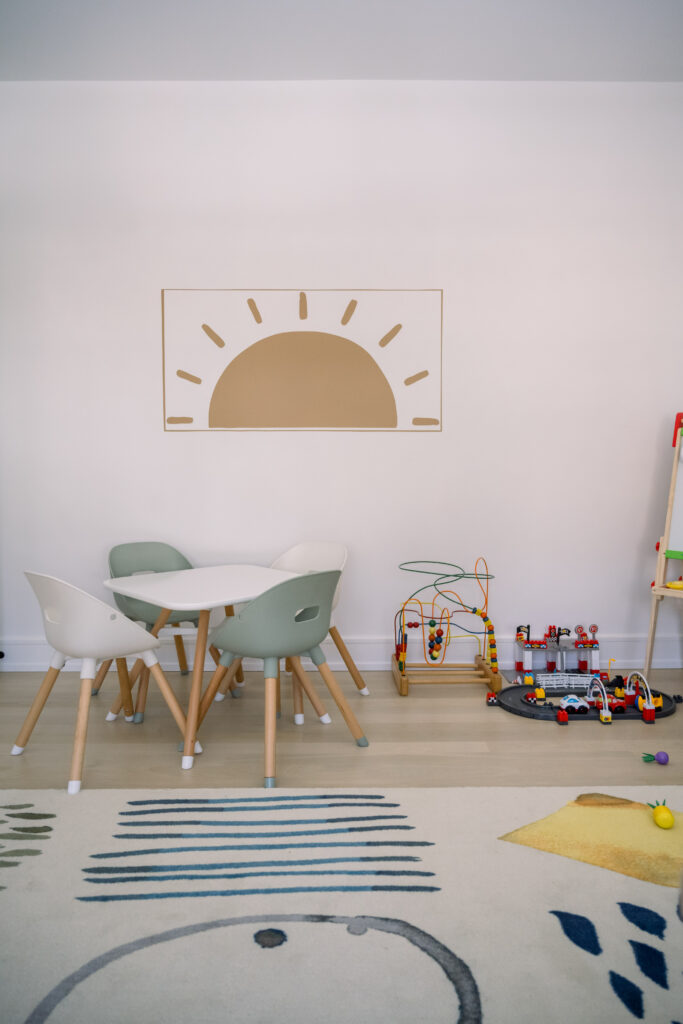 Some of our kid's favorite toys to play with right now:
What else do you want to know?! x
P.S. we shared our home reveal featuring all things TILE here.