There are thousands and thousands of content creators all over the internet and social media sharing their favorite products and things with us every single day.
While I am on the content creator side of this as well – I am 10000% a consumer too who is swiping up and ordering random things. When I see someone using a new skincare product or shampoo or wearing cute sunglasses, I hop on board immediately.
I have rounded up some of my recent favorite purchases that I personally was influenced to order and try. I have also asked some of the brands to offer some discount codes for you guys. I know these seem so ad-like to many when I am like "swipe up and use my code for % off!". But who the heck doesn't want a good discount or deal?!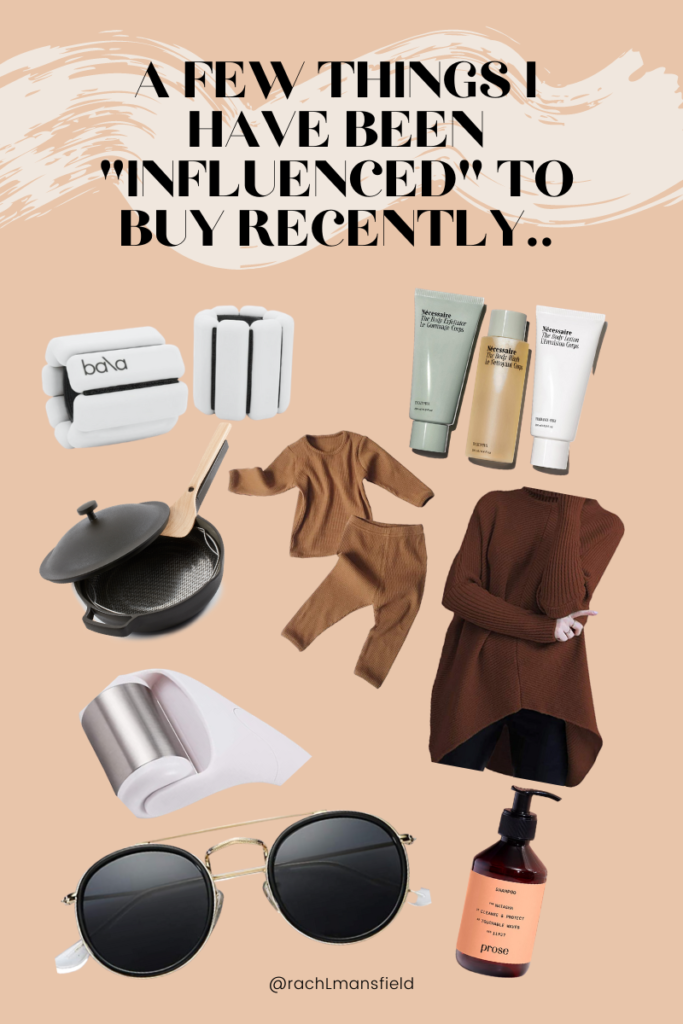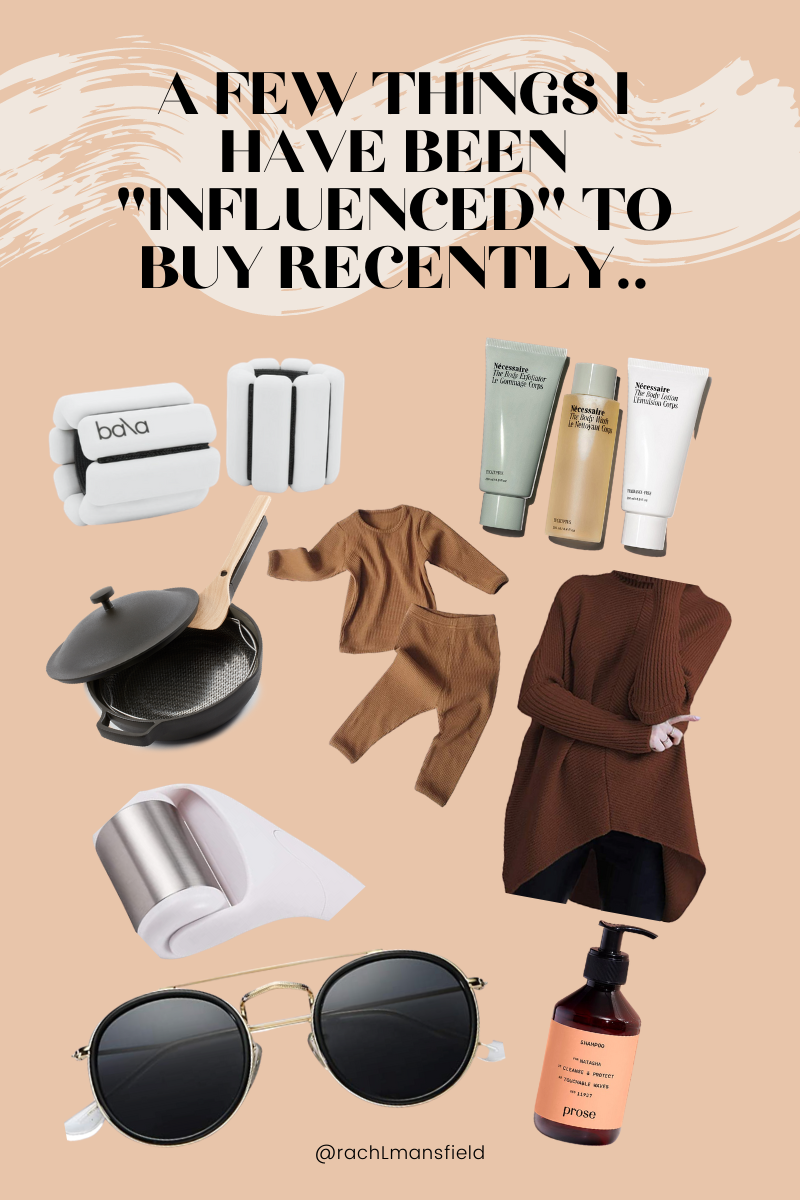 Prose hair products // um HELLO where have you been all my life? Obsessed with this pre-shampoo mask, shampoo and the conditioner. I have been using it for a couple months now and it is great. I first saw it on Instagram and was hooked immediately (no code needed – just use this link for $10 off!)
One pan for all // a MUST have for all of your cooking!
$35 Amazon sweater // apparently I am ordering clothing from Amazon now too. I love love this sweater and have been living in it the last couple weeks. It is super flattering, cozy and perfect for bump or no bump. I have an XS in caramel and khaki.
Nécessaire skincare products // as someone who considers themselves a minimalist on skincare things, this brand is a must for body washes, lotions and deodorant. The deodorant doesn't give me a rash (which most do) and the exfoliator soap is freaking amazing and the lotion isn't scented (you can use the code RACHL for 10% off)
$18 Amazon pajamas for Ezra // these are my dream pajamas for Ez. Not a huge fan of cheesy patterns and primary colors one here and these pajamas for Ez are so cute and comfy! Ordered a few colors too.
$15 Amazon sunglasses // even before Ez, I was not one to splurge on pricey sunglasses. And now that Amazon is selling $15 ones, I will never buy high quality ones again. I beat them up in my bag, Ezra loves wearing them for fun and with these there is no stress on if they get ruined. Not to mention they are flattering and I think good quality.
Bala 1lb weights // they said if you buy new workout clothes you will work out.. hoping that is the same with these bad boys.
Sweater and jogger set // currently living in everything stretchy and cozy and comfy. Obsessed with this outfit.
Ice roller // this is a gift from heaven omg. I love keeping this in my freezer and rolling it over any inflamed areas. Nicholas, the goddess of Pacific Touch, recommended it and I am hooked!