Sharing our Top 10 Ride or Die Baby Things. 3 kids in, we have favorites when it comes to which baby items are worth and which are not.
3 kids in and I do think we have a solid idea on what baby items are worth, and which are not. We also have favorites when it comes to specific brands for the baby things we have.
I have tried a lot at this point. And I'm not a parent who likes to keep unnecessary items around either. It can be really overwhelming and confusing on what to buy or register for. So that is why I want to break down my top 10 items for you guys.
These are the things we have personally loved and used for our babies. But if there is one thing you get from this blog post – it should be that not everything works for every baby. Each baby is different in its preferences and what works for them. So use this as a guide and try to get things that are returnable or can easily be sold on Facebook marketplace or wherever. We have tried a lot and disliked a lot.
These are the items we continue to love and use from baby to baby in our family. Think of this list as the favorites for babies 5 months and under too. It's not inclusive of every single thing, but definitely the 10 necessities for infants/newborns.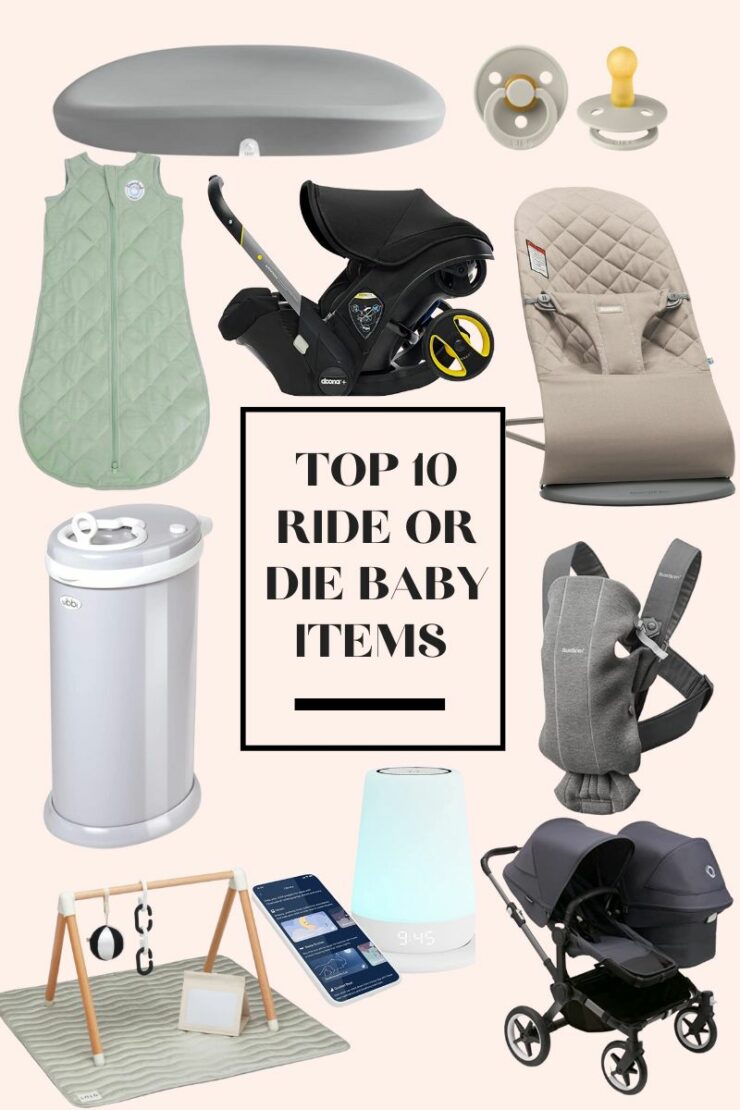 Our top 10 favorite baby items: