Travel Guide to Boulder and Vail, Colorado: What to See, Eat + Do!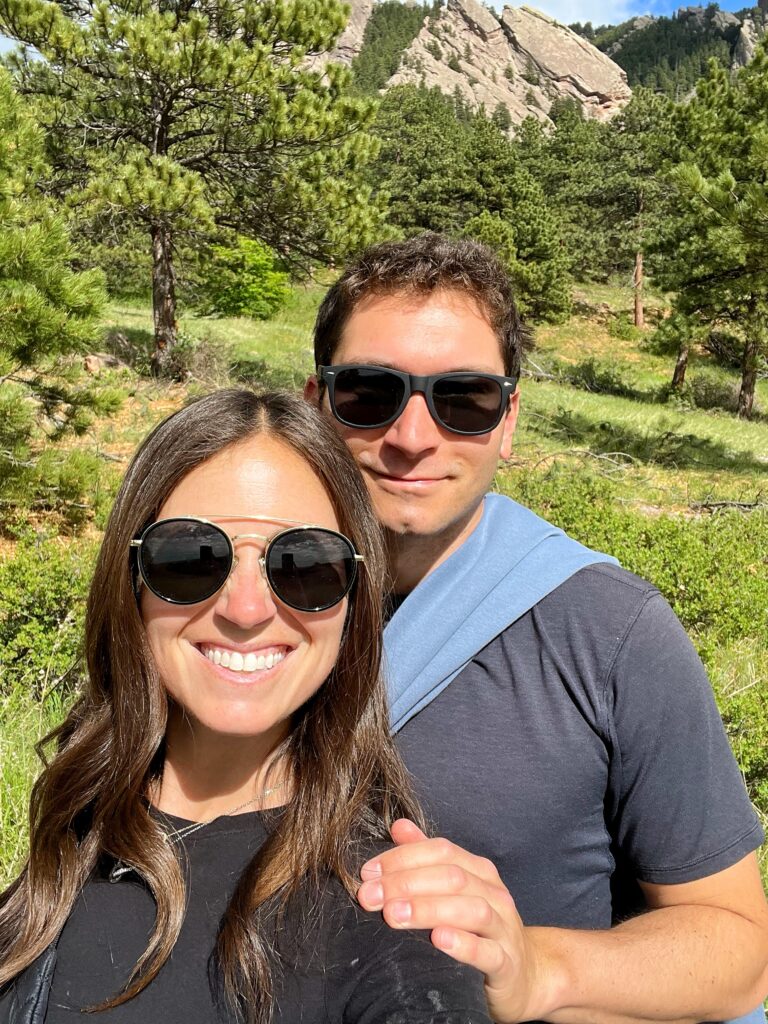 Boulder
How to get there:

We flew into Denver and rented a car to drive up to Boulder and out to Vail. You definitely need a car to get around Colorado, so I definitely recommend renting one so you can explore as much as possible.

Where to stay:

We stayed at the St. Julien right by Pearl Street. When I asked some friends where they recommended we stay, every single person said this hotel. We were extremely impressed with everything they offered. St. Julien is located in the best area. You can walk to the restaurants and shops and it's easy to get around. The hotel staff also had our hotel room ready for us 3 hours early, which was amazing. We were up at 2am mountain time so needless to say, I needed a bed to lay down in after exploring Boulder a bit. I cannot recommend this hotel enough. And when I posted about it on Instagram, I quickly learned many agree that it is the best place to stay in town.
The room had great robe, cozy slippers and apparently the new thing is to give a loofa. Every hotel lately has one and I am 100% into this idea. And their TV was easy to stream Netflix on!

What to eat:

Pizzeria Locale: OMG this was so good!!! They won us over with gluten-free pizza on the menu. And it was absolutely delicious. We ordered a white pie that had potatoes and bacon. So random but it was amazing. Especially for gluten-free. They also have regular crust too.
Avanti rooftop: This was great to hang out on before dinner. We sat on the rooftop and Jord ordered the gluten-free beer. They also have a variety of food stands too with great options. We had just ate lunch so we didn't get anything. I almost ordered another pizza though because the person next to me had one and it looked amazing.
The Buff: this place was so cute for breakfast and they had a TON of gluten-free options. We went for breakfast and ordered the pancakes, eggs, bacon and hash browns. It has a university feel to do too since it's so close to the campus. This would 100% be my morning spot if I went to school there.
Salt: we went here for dinner. The staff was super nice and really accommodating. But my burger was overcooked. I was starving so I still ate it and the flavor was great. But medium does not mean medium well. I'd 100% go back but just ask for my burger rare. Jord loved his burger, but he also puts so much ketchup on that he doesn't know anything different lol!
Wonder press: we went here for juices and bone broth. It was a cute spot and had great options. They had some food too but we went between meals to get a beverage of sorts.

What to do:

Chautauqua park: we did the easy trail at this park. I'm not much of an adventure person so the 1.5 mile loop was perfect. And I still was winded (no comment). But I recommend
Walk around Pearl Street: we only had a day here so we just strolled the shops. They have a ton of great offerings!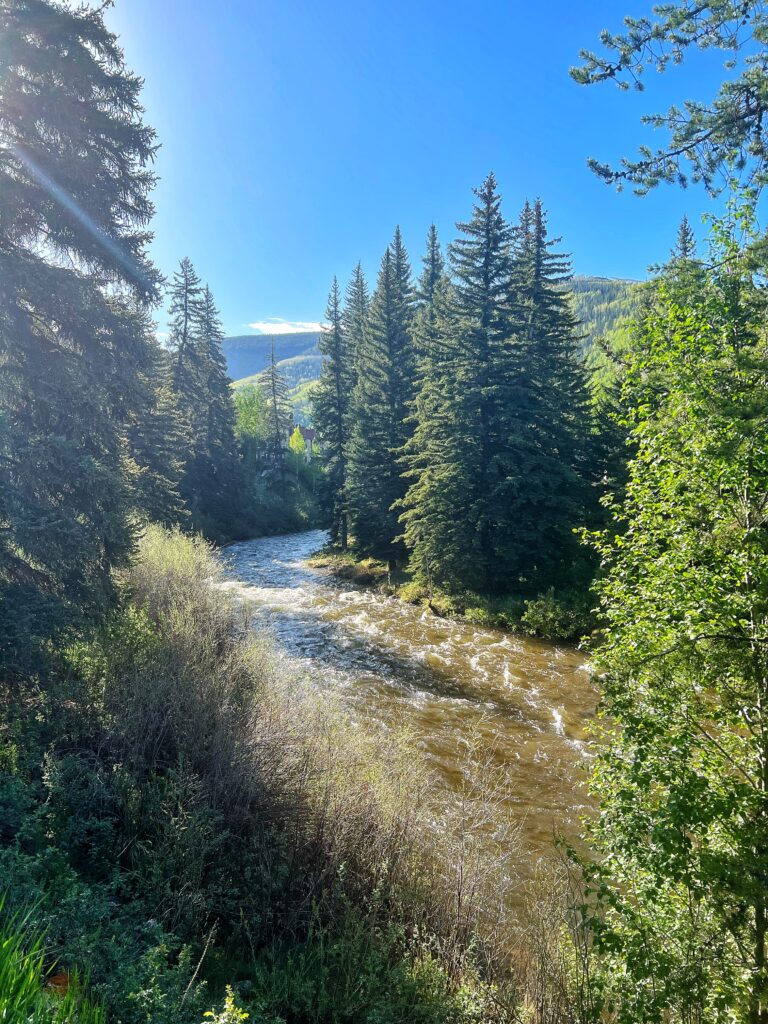 Vail
How to get there:

We rented a car and drove out to Vail. It definitely was a trip from the airport (2 hours) but the drive itself is gorgeous. And we had a quiet car so we didn't mind. I think there are other ways to fly more direct during the ski season though.

Where to stay:

We used all of our credit card points on the Four Seasons Vail. It was a beautiful property. Staff, location, room, everything was great. It is 100% a splurge but I also like to indulge in a hotel when we go away. It has always been our thing. And saving up our credit card points helped for sure. My only complaint is that the restaurants were closed for renovation. So dining was limited on property and Jord and I LOVE sitting at a hotel bar and getting dinner. Would 100% stay here again. Oh and you have access to the spa when you are a hotel guest, so that was awesome.

What to eat:

Matsuhia – 10/10 experience here. Worth the $$ and sit at the sushi bar if you can. We absolutely loved our meal. In fact I ordered and ate so much sushi I actually got sick after. No no – not food poisoning. Just overstuffed and uncomfortable, yet I am still here salivating and thinking when I can get more sushi. The staff was really helpful and they basically will make you anything you want. A few highlights: crisp rice with tuna, toro tuna (got this as nigiri and rolls), ora king salmon rolls, anything they recommend and the sushi chef wants to make – get it. You can just order anything it's so cool!
Craftman's – this was the best salad of my life. So much so that we recreated it at home and will be sharing it ASAP. It was kale, salmon, sunflower seeds, avocado, soft boiled egg, bacon, radishes, cucumbers and a green goddess dressing that was insane. We also got the parmesan cheese fries – WOW. It is in Edwards, so 15 minutes from where we stayed in Vail. It is a Thomas Keller restaurant and the options were AMAZING. I wish I got the burger too!
Sundae's ice cream – if I actually ordered ice cream, you know it is good. Mint cacao chip for me and butter pecan and toasted coconut for Jord. Then we got a sweet cream sundae the other night with whipped cream, peanuts and chocolate fudge. They have a few locations too.
Loaded Joe's – Jordan needs his smoothie in the morning. This was the go-to spot in Vail both mornings. We got the banana, almond butter, granola, chocolatey one.
Village bagel – they have SUCH good bagel sandwiches. Also had gluten-free bagels.

What to do:

Downtown Edward's had a couple cute shops like Vintage Magnolia. Bought a bunch of things there!
Walk around Vail village and the surrounding homes.
Beaver Creek – ok so I'm not sure if we just went on an off day or what. But it was not really much of anything. Had a bunch of hotels and stuff, but we also were visiting in off season so maybe that's why there wasn't much. Need to go back with a local!!
Breckinridge – we went here on the drive from Boulder to Vail and I really enjoyed it. Nice pit stop and we had lunch!
As you can see we aren't the most adventurous couple compared to most traveling to Colorado! So if you want chill and didn't think you could do it in the mountain region – here's to showing you that you can!