Sharing a peak at what is in my supplement cabinet for pregnancy, immune health and what I give my toddler.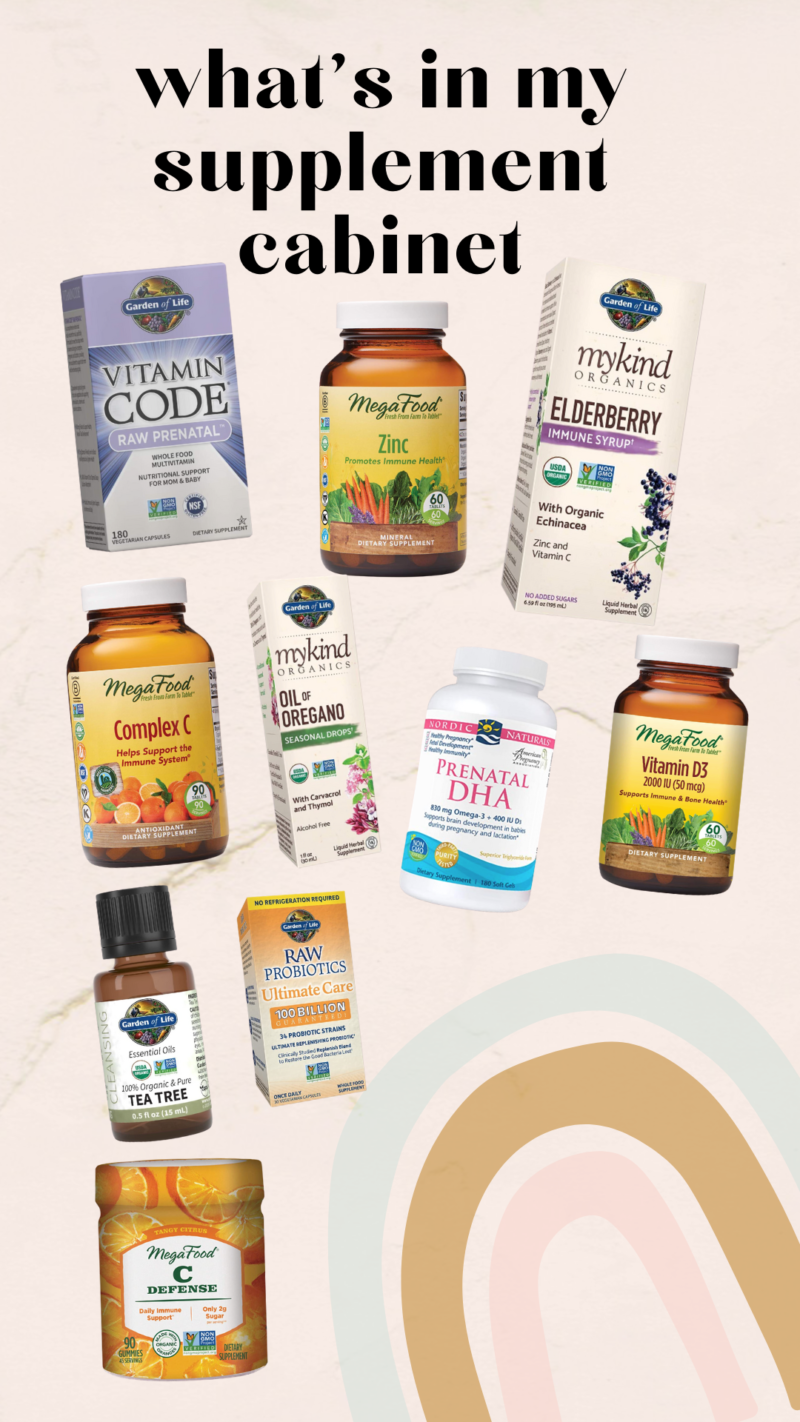 Between pregnancy, immune health and trying to keep our family as healthy as I can without turning into an actual crazy person – our supplement cabinet is stocked up.
One of the most commonly asked questions these days is about my supplement routine. And I don't blame you. It is confusing af to know wtf to take and I am by no means an expert in supplements – but at this point I have tried and dabbled with many that we have our favorites. And those go-to products I always keep on hand. These are also all doctor approved and/or recommended so please as always consult with your physician or healthcare professional to make sure these work for you as well!
My daily supplement routine while pregnant:
My go-to's when I feel a cold coming on:
Ezra's vitamins + things:
Vitamin D3 drops // he has been getting these since he was born. His pediatrician recommended it immediately because I breastfed and apparently that nutrient doesn't transfer to the baby. He uses these drops and I add them into water and just shake it up. They don't have any taste and he has zero idea it's in there.
Probiotics // ok I definitely don't remember to do these everyday but I'd say 3x a week or so. Same as above where I just add drops to one of his waters and shake it up. So easy to get it in!
Multivitamins // full disclosure – I suck at remember these ones for some reason. But tbh Ezra eats a great diet so I'm not overly concerned. But they are too easy not to start sneaking in more.