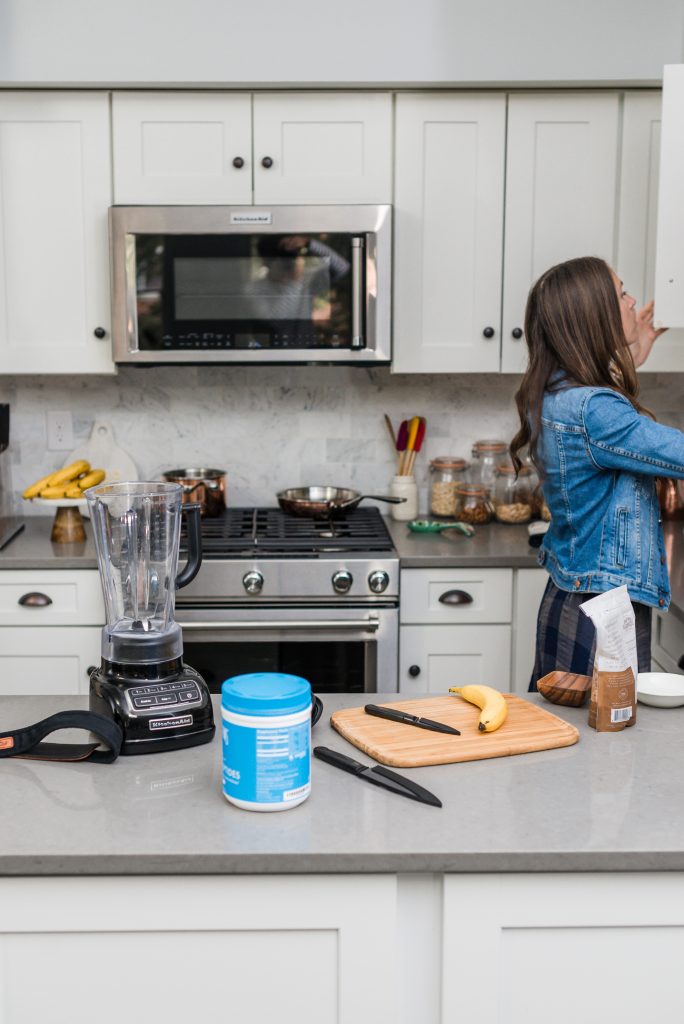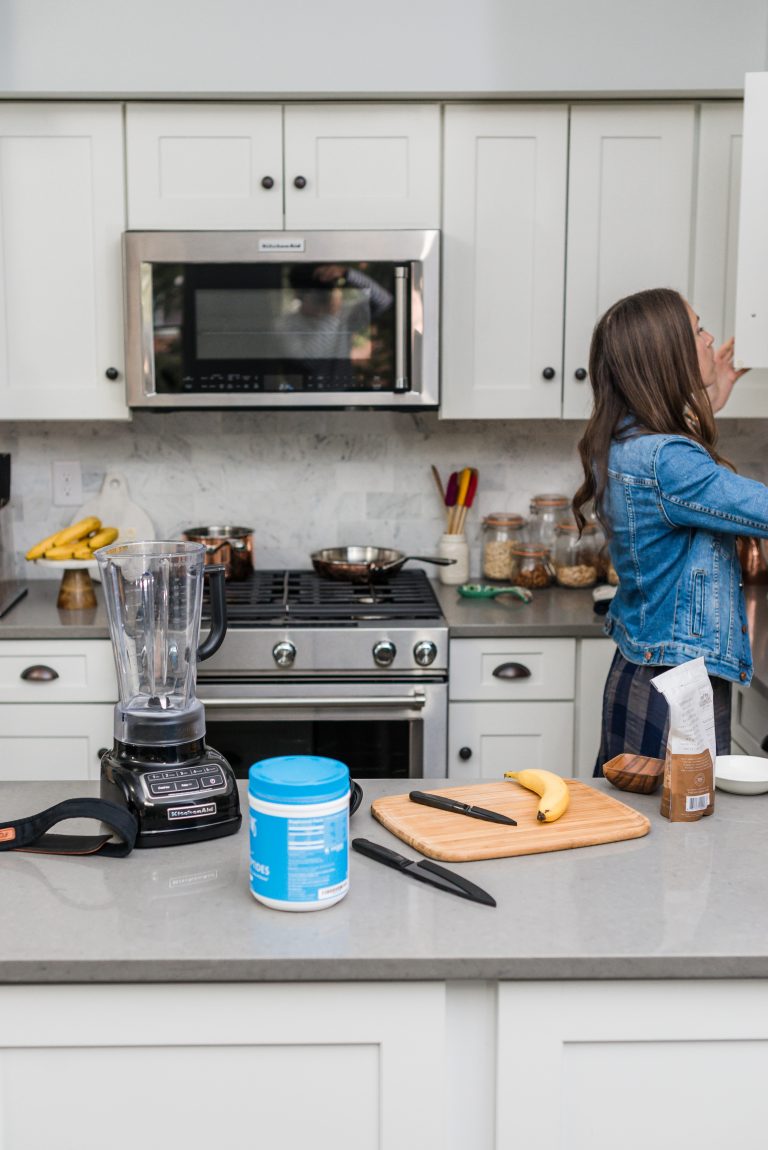 You guys have likely heard the term "collagen" tossed around a lot lately. I talk about it a lot on Instagram and it is in over 30 recipes here on the blog.
Yes, many people are using collagen peptides daily. But when I first heard about them, I was so confused and did not know if it was something I wanted to dive into or just see if the trend wore off. It is hard to know what to believe on the hype about these days, you know?! It is safe to say though that collagen peptides are definitely here to stay and the "trend" has really become an impactful supplement that I to take. It has also been a popular ingredients for brands to innovative with over the past few months in various ways.
In a space where there are many brands to choose from, it isn't always easy figuring out what to use versus another. I have personally been using Vital Proteins Collagen Peptides for over three years now and don't plan on switching anytime soon. It is so crazy how fast that went and I remember when I first started adding it to my hot tea or smoothies or baking with it, people would ask me what the beep is that white powder?! I still get funky looks from people at coffee shops when I whip it out of my travel packet.
I bring collagen peptides with me everywhere I travel. It is one of the only supplements I make sure to incorporate daily (even when on vacation) as I have personally seen benefits from using it. I don't use many adaptogens or potions or add 10 different things to my smoothies. I try to keep things simple, easy and add what I think is best for my body. Collagen is pretty much it besides my vitamins.
A few weeks ago, I asked you guys if you had any questions about collagen and wow did a lot of questions come in. I cannot thank you enough for sending through your questions so I had an idea on what kind of info you wanted to learn about. I have rounded up the most common inquires here for you! Everything you need to know about collagen is here in this blog post for you to reference anytime.
1) First things first, what is collagen? What are collagen peptides?
Collagen is the most abundant protein found in our bodies. It pretty much holds our bodies together. It is a key constituent of all connective tissues and provides the infrastructure of the musculoskeletal system, essential for mobility.
Collagen peptides are short chain amino acids naturally derived from pasture-raised, grass-fed collagen protein. There is also Marine collagen, which comes from fish (look for wild-caught !). Collagen is filled with amino acids that are identical to the protein found in skin, hair, nails, cartilage and our joints. Just like when we buy animal protein, you want to buy quality collagen.
2) Which collagen brand do you use?
I personally have been using Vital Proteins ever since starting my health journey with collagen. Their products are high quality and I have seen benefits from taking many of their supplements. My favorites are the collagen peptides (from grass-fed pasture-raised cows) and the marine collagen (from wild-caught fish) and the bone broth collagen. I use them in many recipes here on the blog as well as just in my daily life. Jordan loves their coconut collagen coffee creamer and they also sell a matcha flavored one! Recently I am obsessed with baking with their creamers. You can order them directly from their website or in many grocery stores. I recommend their sampler pack if you are new to collagen so you can find what works best for you.
3) How do you use collagen?
Every single day I have a large cup of hot tea or lemon water and add two scoops of collagen peptides or marine collagen to it. I have found that it dissolves best in hot liquids but it also blends very well into smoothies. I use it in the morning or at night, no specific time. I do not recommend adding collagen to cooler drinks or iced tea or coffee as it doesn't dissolve as well. Jordan and my Mom both add it to their coffee everyday. Plus it adds about 20 grams of protein to the beverage and you don't even taste it! I recommend their travel packs too when you are going away!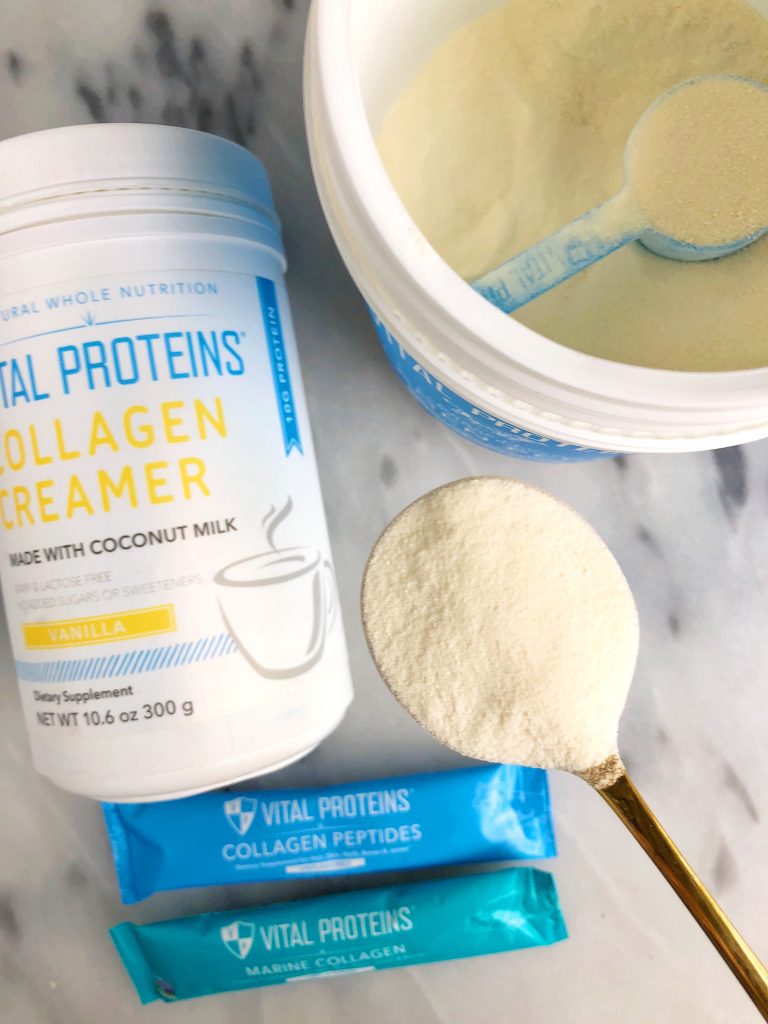 4) Are collagen peptides okay for someone with a sensitive stomach? Are there any benefits for someone to take collagen if they do have a sensitive stomach?
Collagen peptides provide amino acids that may help promote digestive health. A few small percentage of the population is sensitive to collagen, so the likelihood of it irritating anyone's digestion is quite small. You can also start off with 1/4 scoop or 1/2 scoop when you start taking collagen and test it on your digestive system. I personally have not had any negative side effects from taking it. If anything it has helped boost my digestive system. But like I always say, everyone is different so if it doesn't work with your stomach, don't use it!
5) What is the recommend amount of collagen to take? Can you take too much?
Collagen is pure protein. Consuming 10-20g of collagen is ideal for those wanting to experience the benefits of taking it but there isn't an exact limit. Especially for hair, skin, nails and joint health, it is recommended to have at least 10-20g of collagen per day. Some may choose to take more depending on their daily protein intake, so you can do what works best for you. It all depends on your own protein requirements (I recommend asking a Nutritionist if you aren't sure how much works for you!). I personally don't count protein (or macros in any way) and I do try to add more protein into my daily eats and drinks.
6) How long did it take for you to notice a difference from consistently taking collagen peptides?
After about two months of using collagen every single day, I started to notice a difference. My hair was so much thicker, my nails were stronger than before. I also had many other people notice the difference in my hair too, which seriously was the best compliment. Some say they notice a difference as soon as two weeks after taking it, so everyone is different.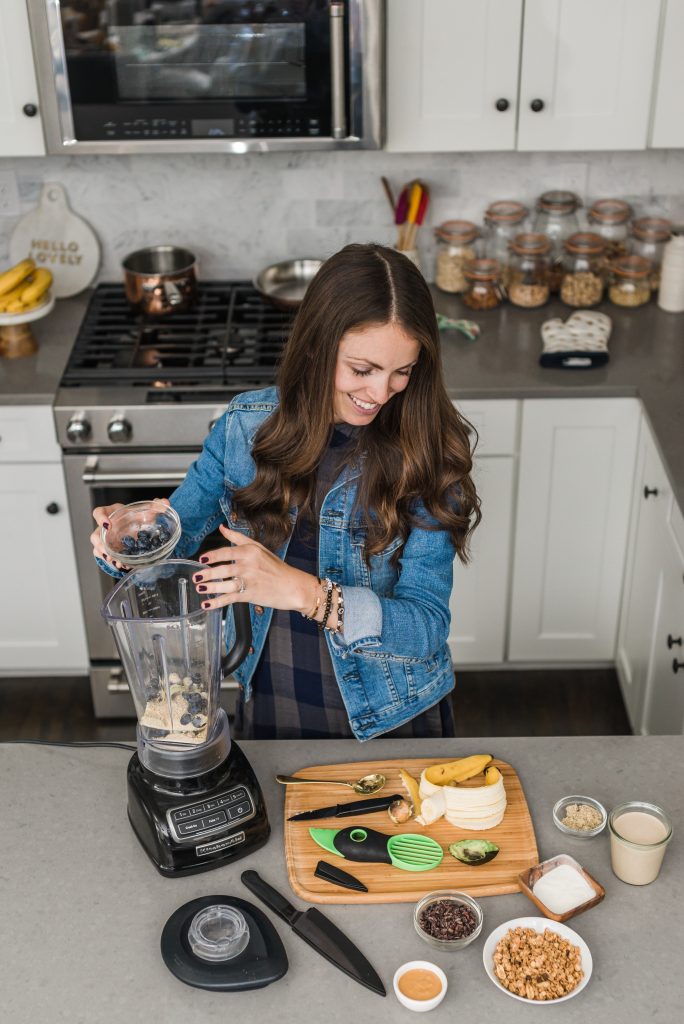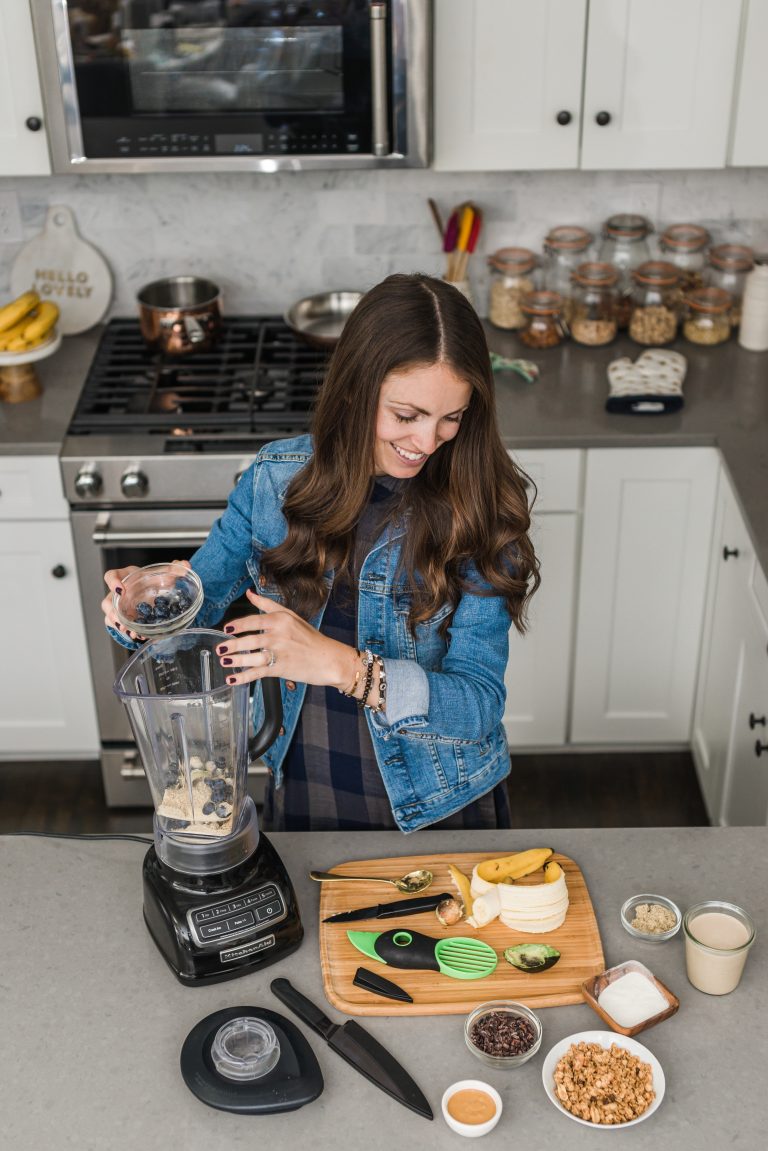 8) Does temperature change the benefits of collagen?
Using collagen in various temperatures does not effect the benefits of it. You can bake with it in the oven or add to hot beverage and the benefits do not burn off.
9) Does adding collagen to ingredients have any effect on the recipe? Does it make it thicker like chia seeds?
Collagen peptides are pretty much soluble. It doesn't add any dramatic "thickening" effect.
10) How does the body process and use collagen via diet?
Collagen is tested and absorbed like any other protein. Amino acids are digested and absorbed into the bloodstream and those amino acids are used as building blocks where the body needs.
11) What is the different with collagen with bone broth versus collagen peptides?
There are more similarities than differences between bone broth collagen and collagen peptides. Vital Protein's collagen peptides are extracted from bovine hide and undergo an enzyme process that ensures cold water solubility. It is recommended to add bone broth collagen to hot water/liquids (not smoothies!) .
12) Is there an absorption difference between powder and capsule form of collagen?
Nope, capsules are typically fully digested within 15-60 minutes as well as powder.
13) For vegans curious about collagen, what do you recommend they use as a plant-based supplement?
There are currently no sources of vegan collagen. Vital Proteins does sell spirulina supplement as well a vitamin C/biotin supplement that are both vegan. I did use collagen peptides even when I didn't eat meat but it is totally a personal preference.
15) What are some of your favorite recipes using collagen peptides?
There are so many recipes here on the blog using Vital Proteins. A few of my go-to's are Chocolate Banana Collagen Snack Bars, Homemade Paleo Bread, One-Bowl Chocolate Zucchini Brownies, Bakery-style Blueberry Muffins and Chocolate Peanut Butter Snack Bars.
16) Can you take collagen peptides while pregnant and/or breastfeeding?
I personally did consume it, but I'm no means a doctor. Please consult your doctor to confirm!
BOOM baby! Now you guys have the scoop on all things collagen and I hope this is helpful in beginning your journey with collagen peptides!
xx, Rach
Thank you Vital Proteins for sponsoring this post and providing key info on collagen for my readers and myself. It means so much to me to work with brands I love and believe in!