Dreamy Mint Cacao Chip Smoothie Bowl for an easy plant-based and gluten-free smoothie bowl!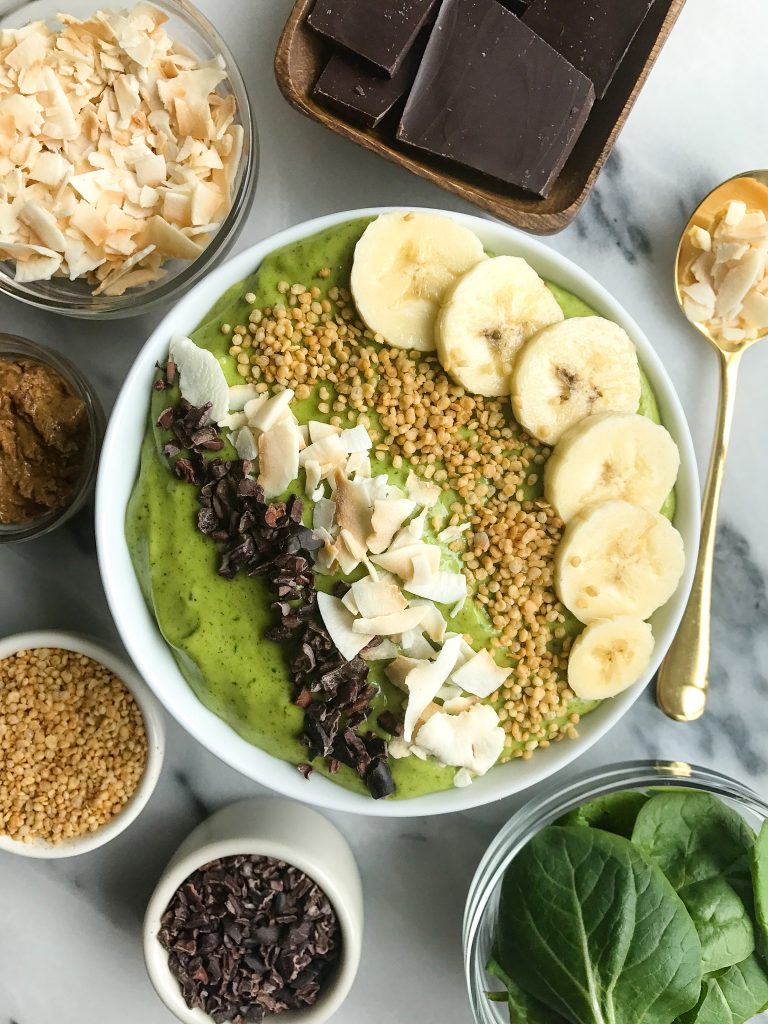 I have two go-to orders at an ice cream shop.
Number one, chocolate soft serve with rainbow sprinkles. And number two, mint chocolate chip ice cream. But I only will eat mint chip if it is green. Yes, I am aware it is some type of food dye or artificial coloring to get it green but it tastes better than the white mint chip you guys.
It's weird that I like mint chip ice cream considering I'm not much of a minty person other than that. Peppermint brownies or candy canes around the holidays don't do it for me, but I do constantly crave that mint ice cream with big chocolate chunks in it.
When J and I were in LA a couple months ago, I created my own mint chip smoothie bowl at a local smoothie shop in town and it was SO GOOD. I came home and have recreated so many times after finally buying fresh mint leaves from the grocery store (they freeze well BTW).
I stocked up on my Organic Girl Super Spinach, avocado and a few other goods and went to town on this smoothie bowl. It is pretty much one of my favorites (ok I still love the zucchini bread and avocado orgasm a lot too though) and it is one of the most satisfying smoothies ever.
You can top it with whatever you'd like and to make it even more "creamy" just add less liquid and more avocado or banana. You are going to LOVE.
WHAT YOU NEED
Avocado
Organic Girl Super Spinach (blend of baby spinach, kale + bok choy)
Almond milk
Coconut butter
Protein powder
Banana
Fresh mint leaves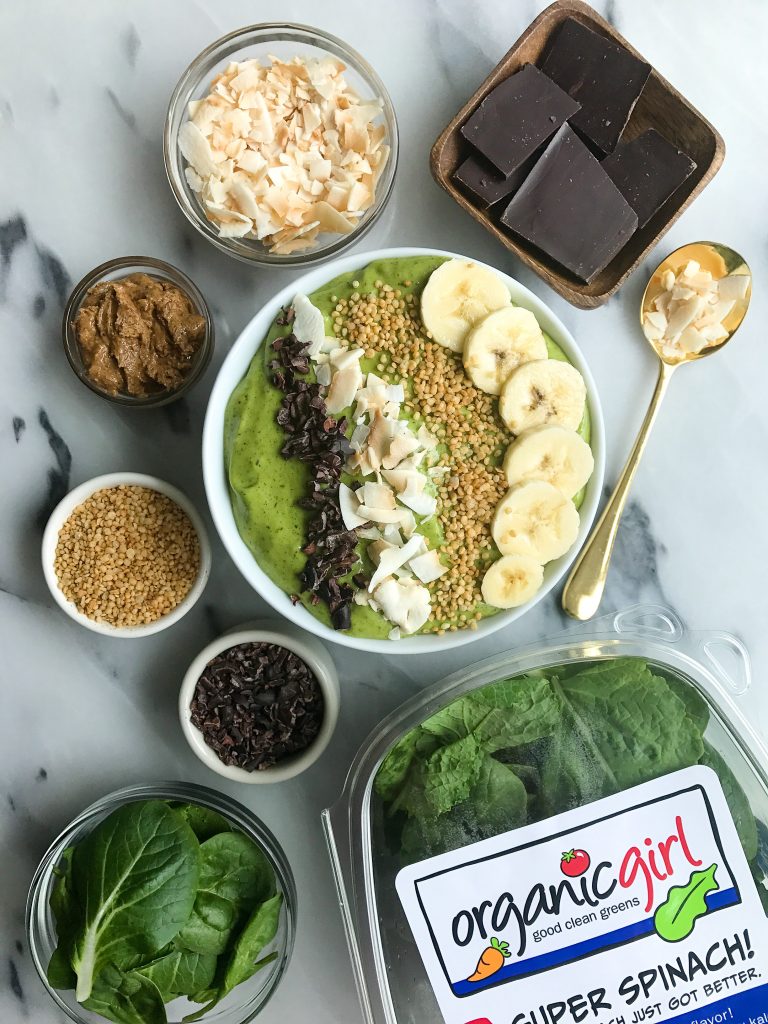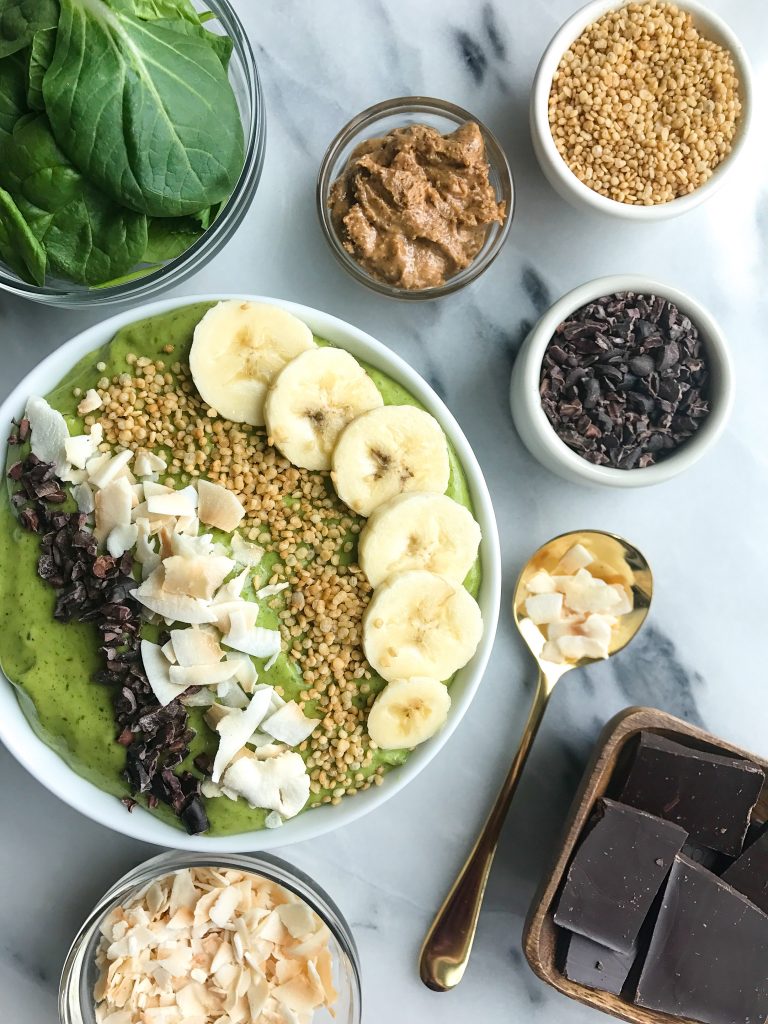 Dreamy Mint Cacao Chip Smoothie Bowl (low glycemic, vegan)
Recipe Type
:
vegan, grain-free
Cuisine:
breakfast, smoothie, smoothie bowl
Author:
Prep time:
Total time:
Ingredients
1/2 avocado
1 cup Organic Girl Super Spinach
1/4 cup almond milk
1 tablespoons coconut butter
2 scoop protein powder (see brand i use above)
1 frozen banana
1 handful of fresh mint leaves (to taste)
Topping ideas:
Dark Chocolate
Coconut flakes
Granola
Cacao nibs
Nut butter
Chia seeds
Instructions
In a blender, add all ingredients (adding liquid last) and blend well
Pour into bowl or cup of choice, add toppings and enjoy!
*You can make this the night before and keep in freezer/fridge but tastes best day of!
xx, Rach

Thank you Organic Girl for sponsoring this post. It means so much to me to work with brands that I love and who support rachLmansfield!