Easy Gluten-free Blueberry Pancake Scones made with no refined sugar, dairy or grains for a delicious blueberry breakfast recipe!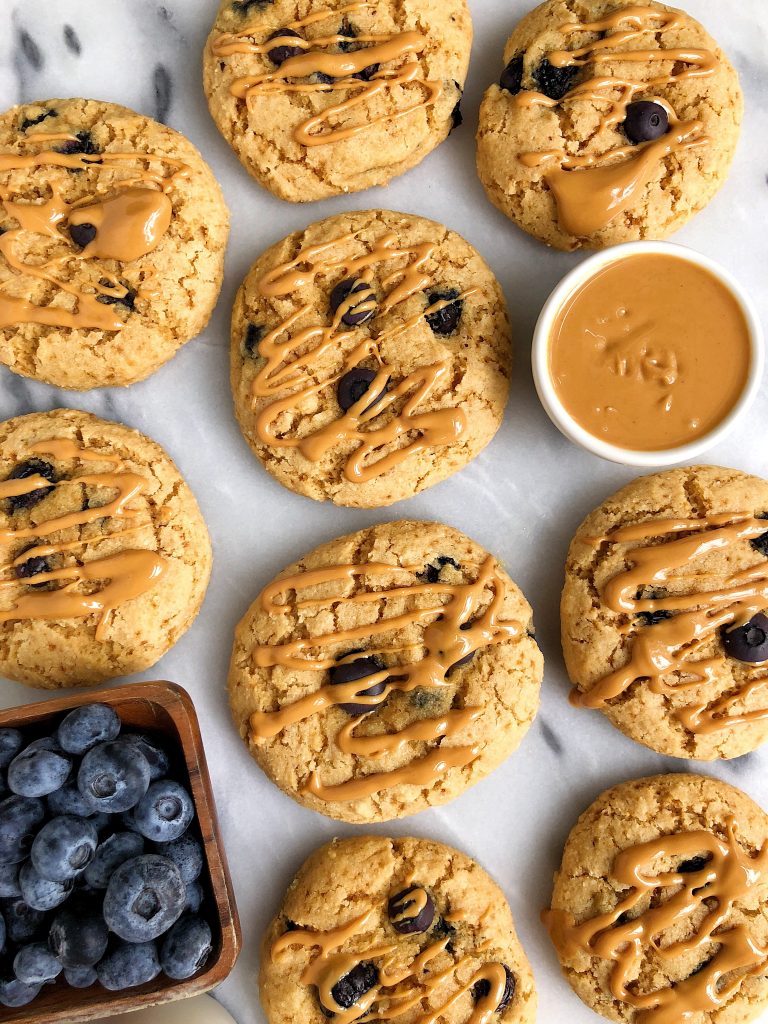 Okay so here's the story. I had a few extra boxes of Simple Mill's Pancake & Waffle Mix in my pantry but really wanted to switch things up a bit. Of course I love my waffles and pancakes like crazy but it was time to experiment with a new recipe using this mix.
I wasn't sure what exactly I was making as I started adding random ingredients and when I was forming the dough it really reminded me a scone and a pancake combined. At first I thought a cookie but these Gluten-free Blueberry Pancake Scones are not as sweet as a cookie and the consistency and texture is much more scone-like than cookies.
I pretty much died and went to heaven when I took my first bite. Jord was again still on Whole30, so I was left with a full batch of pancake scones to enjoy. For my second batch I was able to share with some friends (thank goodness) and everyone was loving these. I knew I had to share with you!
I love that the base of these is Simple Mills Pancake & Waffle Mix because the ingredients are absolutely on point. Sweetened with a little coconut sugar and an almond flour base, these don't spike your blood sugar and they're actually filling for a sweeter morning treat. The addition of the organic blueberries (I used fresh) really had me feeling like I was eating a pancake.
I added in some extra coconut flour to thicken them up and use coconut oil, pasture-raised eggs and a few other simple ingredients you likely have on hand if you are a frequent baker from the blog.
These Gluten-free Blueberry Pancake Scones are perfect to food prep for the week to snack on for breakfast or just have as a snack and they are a delicious option to bring to a friend's brunch! If you are stocked up on Simple Mills at all times like I am, here are a few of my other favorite recipes with their mixes: Dark Chocolate Peanut Butter Pie Bars, Dark Chocolate PB Brownie Loaf and Crispy Peanut Butter & Jelly Stuffed Waffles. Don't forget to share your creations with me over on Instagram! I cannot wait to see.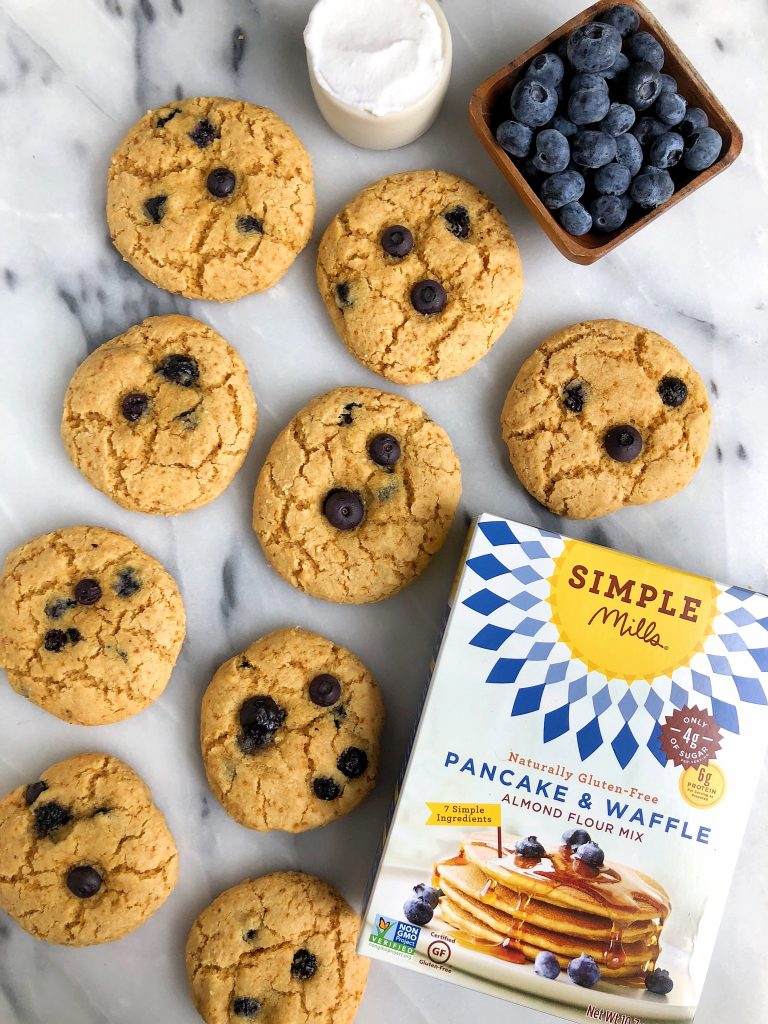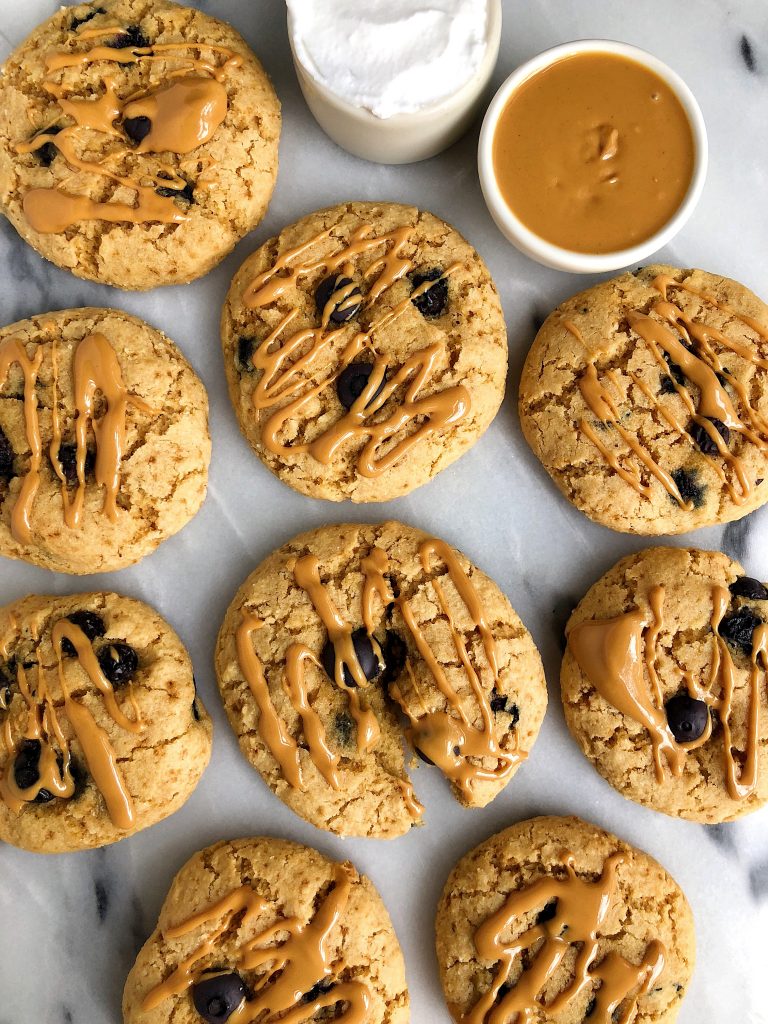 Print
Easy Gluten-free Blueberry Pancake Scones
Easy Gluten-free Blueberry Pancake Scones made with no refined sugar, dairy or grains for a delicious blueberry breakfast recipe!
Prep Time:

5 mins

Cook Time:

10 mins

Total Time:

15 minutes
3 tablespoons

coconut flour

2 teaspoons

baking powder

2 tablespoons

maple syrup

2

large pasture raised eggs

1/2 cup

liquid coconut oil

1/2 teaspoon

apple cider vinegar

1/2 teaspoon

vanilla extract

1/3 cup

washed organic blueberries
Instructions
Preheat oven to 400 degrees and line a baking sheet with parchment paper
In a large bowl, whisk together the maple syrup, coconut oil, eggs, vanilla extract and apple cider vinegar
Mix in the pancake & waffle mix, coconut flour and baking powder until evenly combined
Fold in blueberries and mix well
Scoop into about 10 scones and add to baking sheet
Bake in oven for 10-12 minutes then enjoy!
Notes
Store leftovers in airtight container on counter for up to 5 days or in the fridge for a week or freezer for a coupe months!
xx, Rach
Thank you Simple Mills for sponsoring this post! It means so much to me to work with brands I love and believe in!