Flourless Oatmeal Cookie Carmelita Bars made vegan & refined sugar-free for a healthy treat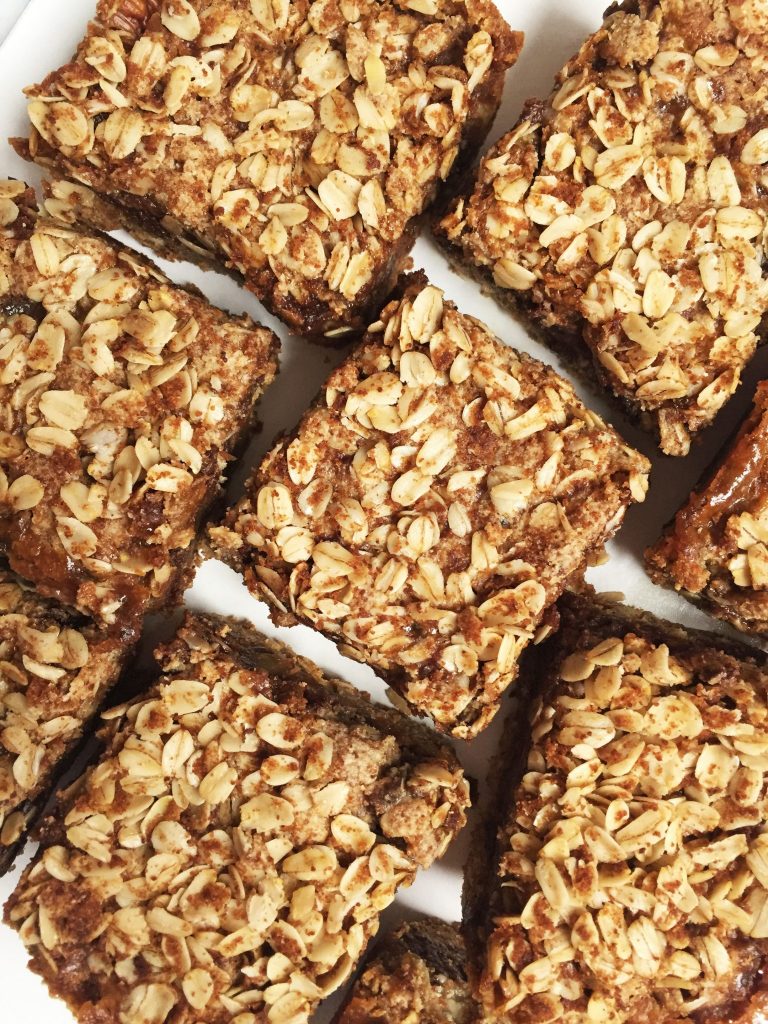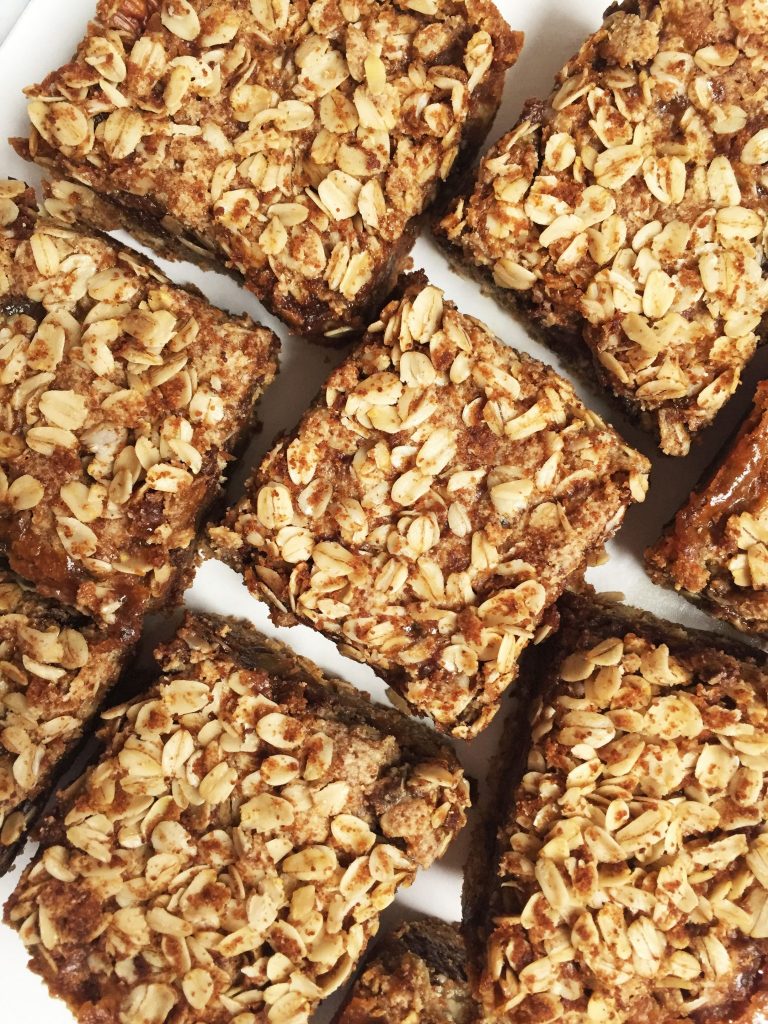 So one of my closest friends from college has been requesting I make her Carmelita bars for about 6 months now. At school, they had them in the dining hall and she was beyond obsessed. I personally had never even heard of a Carmelita until college and really haven't thought or seen them since then.
A traditional Carmelita bar is made with butter, flour, sugar and pretty much every other ingredient I don't usually use on the blog. I promised Maya I would make these for her though, as long as I could clean them up a bit to make them "blog-friendly".
This brings me to these Flourless Oatmeal Cookie Carmelita Bars. I have to say this may have been the hardest and most challenging recipe yet for me to make. It was like a hurricane came through my kitchen when I was testing this recipe and I was trying so many ways to make it. And then I finally landed in this one.
A perfect balance between an oatmeal cookie and the traditional Carmelita.
I brought these to Maya and was SO nervous for her response. After she took a bite and I had the stamp of approval, I was grinning from ear to ear.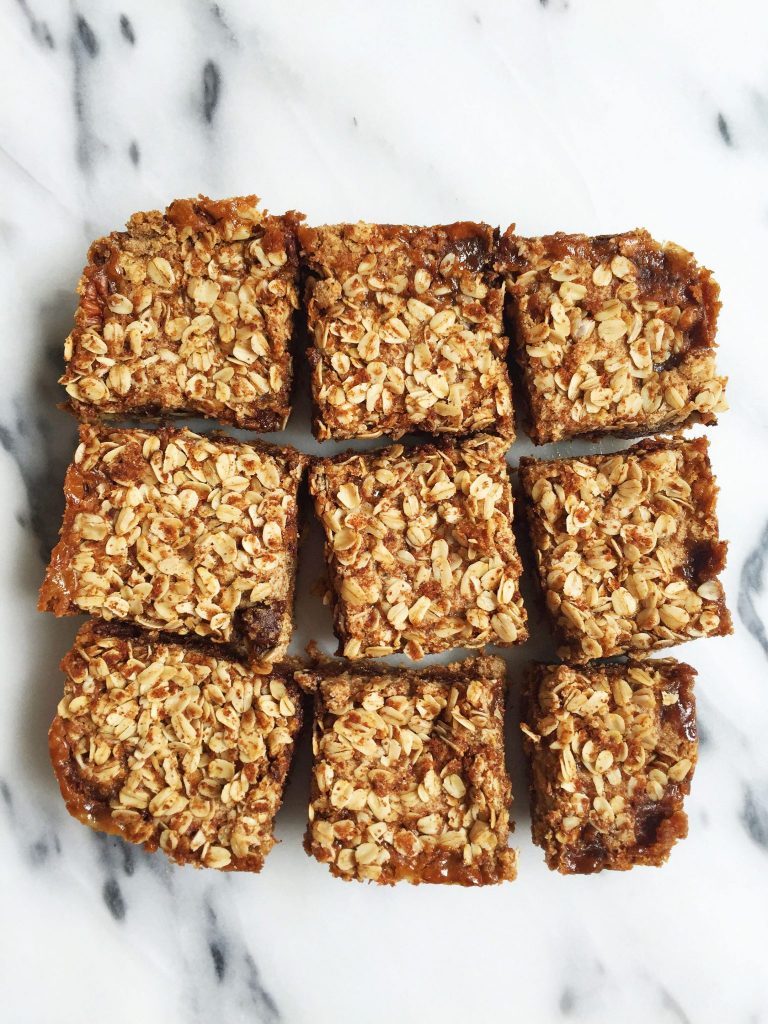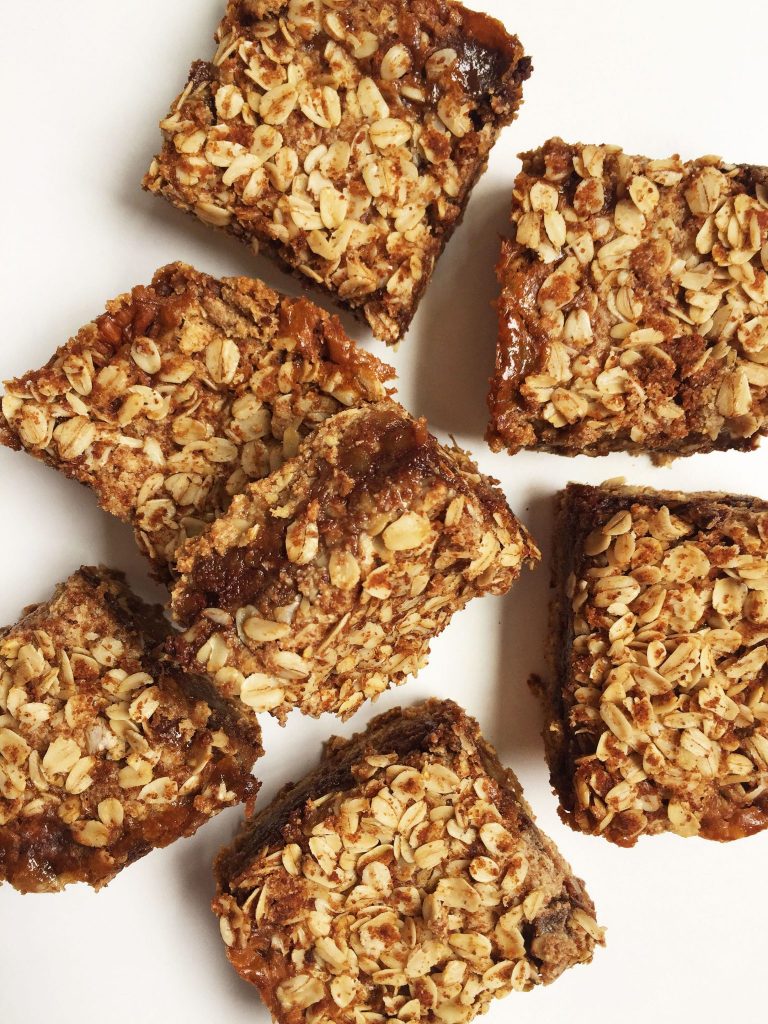 These Flourless Oatmeal Cookie Carmelita Bars are even vegan AND gluten free-friendly. Not exactly like most Carmelitas but I was happy to lighten them up a bit.
The best part about making these was having every single ingredient delivered straight to my door thanks to
Lucky Vitamin
. You probably remember Lucky Vitamin from these
Paleo Almond Butter Cup Donuts
but in case you are a new reader (hello there if you are),
Lucky Vitamin
is a health food store online! They have over 35,000 health and wellness products ranging from vitamins, nutrition & herbs to healthy natural and organic foods, natural skin care & beauty, vegan, vegetarian & gluten free products, healthy home products and more.
They also offer up to 75% off retail prices and fast and FREE shipping over orders $49. Plus they understand that you may try something new and not like it so there's a 90 day happiness guarantee. I am a bit obsessed with
Lucky Vitamin
at the moment especially after moving apartments. Whole Foods isn't too far from me but it can be a lot to carry home everyday. Lucky Vitamin has been saving me (and my laziness) from several trips back and forth.
PLUS if you use the code RACHEL10 at check out, you can get 10% off their site right now (until 9/25). Their normal
exclusions
apply.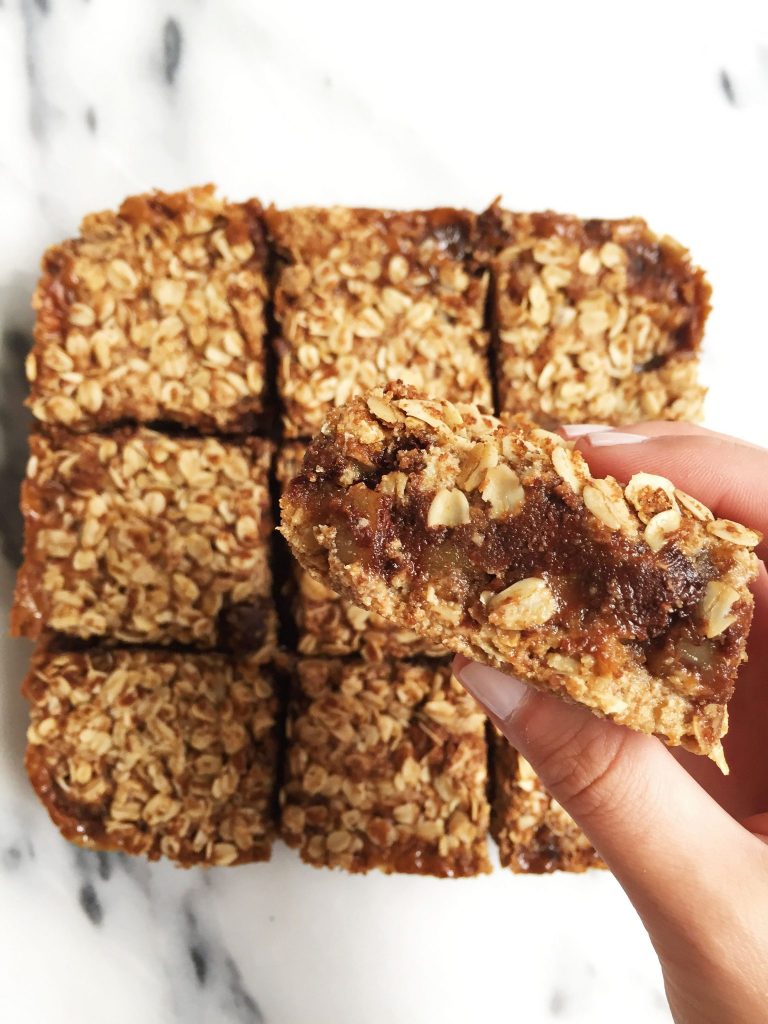 Print
Flourless Oatmeal Cookie Carmelita Bars
Cookie bottom layer:

1/2 cup

coconut oil melted and cooled (you may need a bit more after mixing)

2 cups

oat flour (have no tested another flour)

1/2 cup

old fashioned oats

1/2 cup

coconut sugar

Caramel layer:

1

can coconut milk (light or full fat)

1/4 cup

maple syrup (honey or agave will work)

1/4 cup

coconut sugar

1/4 cup

creamy almond butter (or your nut butter of choice)

Third layer:

1/2 cup

pecans (sub your nut of choice)

1/2 cup

chocolate chips

Cookie topping:

1/3 cup

coconut sugar

1/2 cup

oatmeal

1 cup

oat flour

1/3 cup

coconut oil (have not tested another oil)
Instructions
Preheat oven to 350 degrees
Begin making the caramel sauce by combining ingredients in small space pan
Bring to a boil then simmer for about 3 minutes until all ingredients are combined
Remove from heat and set aside
Begin making the bottom cookie layer by combing all ingredients in a medium-sized mixing bowl
Spray and 8×8 baking dish VERY well or use parchment paper/aluminum foil
Press down the bottom cookie layer, filling the 8×8 dish
Bake in oven for 10-15 minutes
Add the chopped pecans and chocolate chips then pour caramel layer on top (you may not need all of the caramel so use as much as you'd prefer)
Add the top cookie layer and bake in oven for 15-20 more minutes, the caramel should be bubbling
Let cool for at least 3 hours, I DO NOT recommend eating these immediately as you want the bars to really set!
Author:
Category:

vegan, gluten free-friendly

Cuisine:

dessert
xx, Rach


Thank you Lucky Vitamin for sponsoring this post. It means so much to me to work with brands that I love and who support rachLmansfield!