Fatty Dark Chocolate Avocado Fudge Cookies that are dairy-free, grain-free and gluten-free!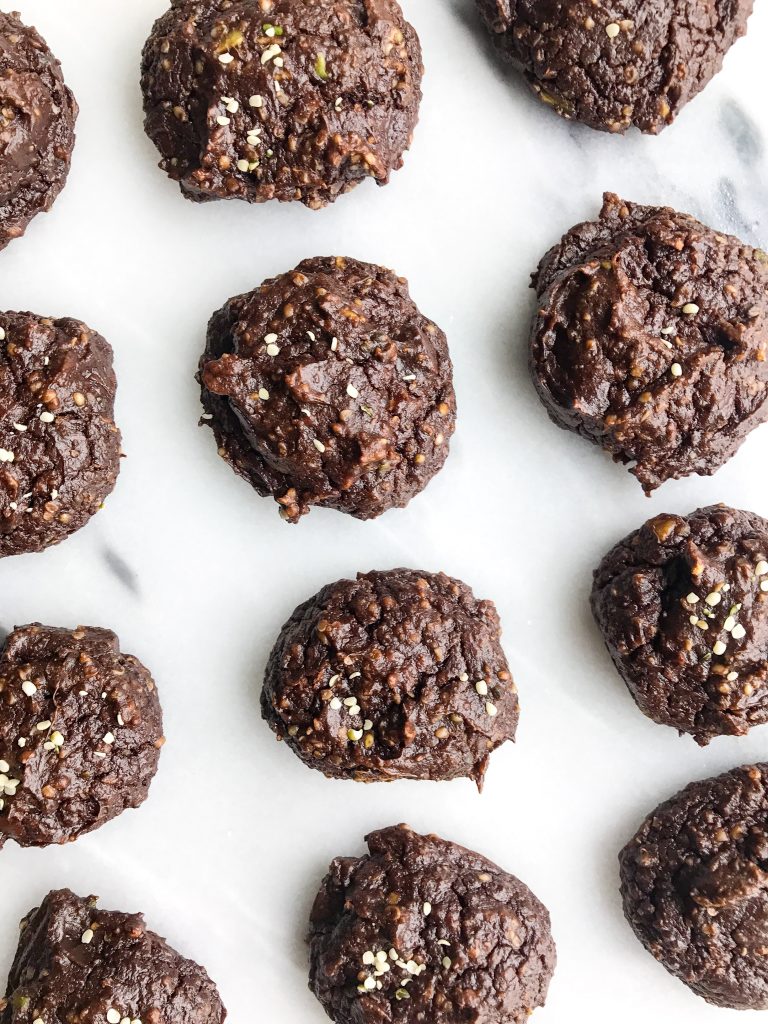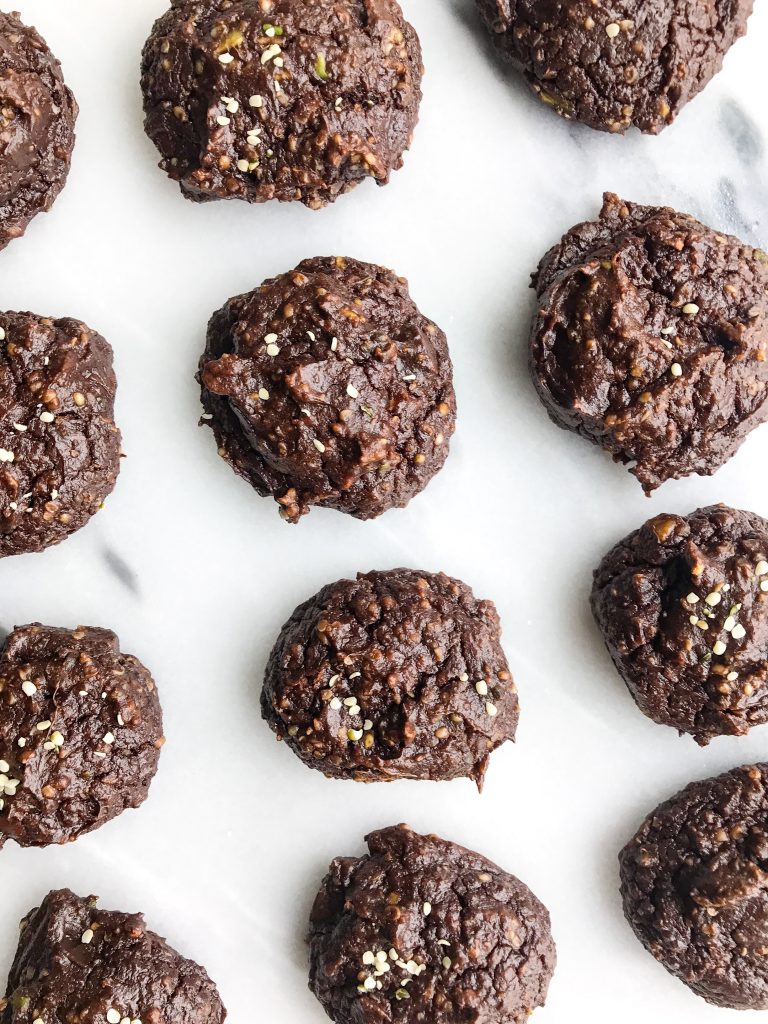 Abnormally excited about these fudge cookies right now.
I debated whether or not to put avocado in the name here because I don't want it to turn anyone away from making them. But to be honest, it 100% sounds soooo off to have avocado and cookies in the same title.
You gotta trust me on this guys…
These Chocolate Avocado Fudge Cookies surpassed any sort of expectation I had for making a dessert with avocado.
I should have known it would be epic though after my smoothie pudding or truffles.
But these cookies are SOOO fudgy and taste 100x more rich than they actually are. They are so simple and easy to make and they are filled with healthy fats and not much sugar so I'm not spiking my blood sugar levels like crazy.
Plus these Fatty Dark Chocolate Avocado Fudge Cookies even have HEMP HEARTS in them! In case you are like "what the beep is a hemp heart?", I gotchu covered.
Why do I put hemp hearts in my cookies?!
Hemp hearts are these magical little seeds that are filled with plant-based protein, omega 3 and omega 6 and they are ready to eat as is. I use Manitoba Harvest Hemp Hearts and they are the largest manufacturer to grow, make and sell their own line of hemp foods. They are so easy to sprinkle on salads, cereals, yogurt, smoothies, anything! Plus I am getting more protein compared to when I use flax or chia seeds.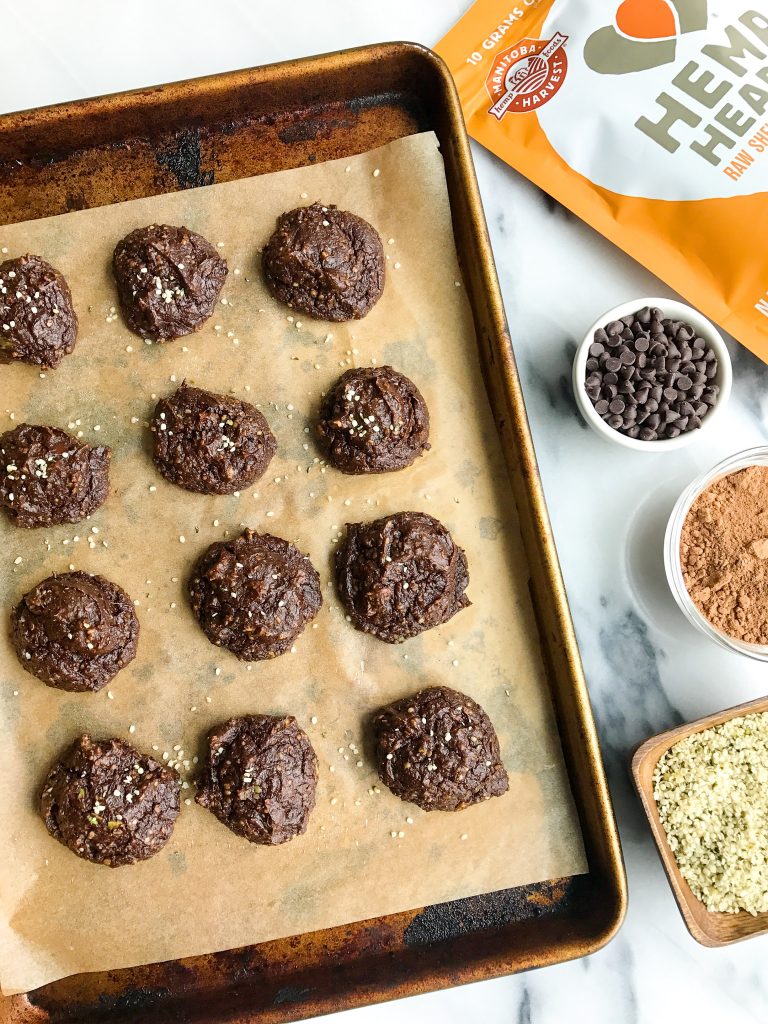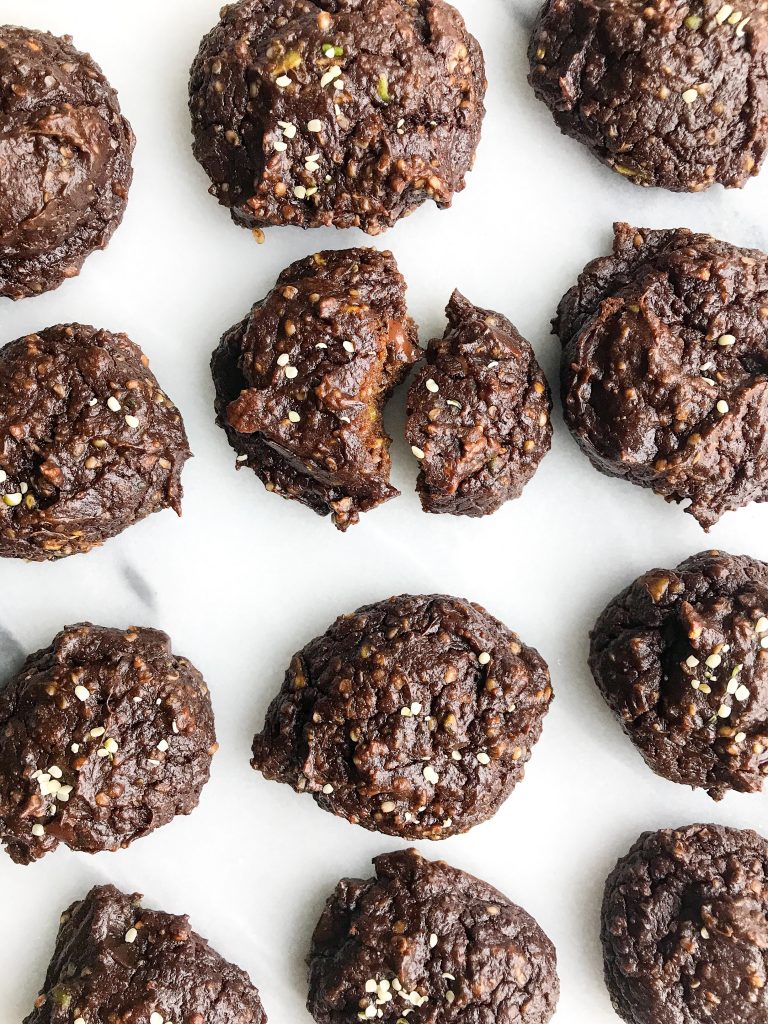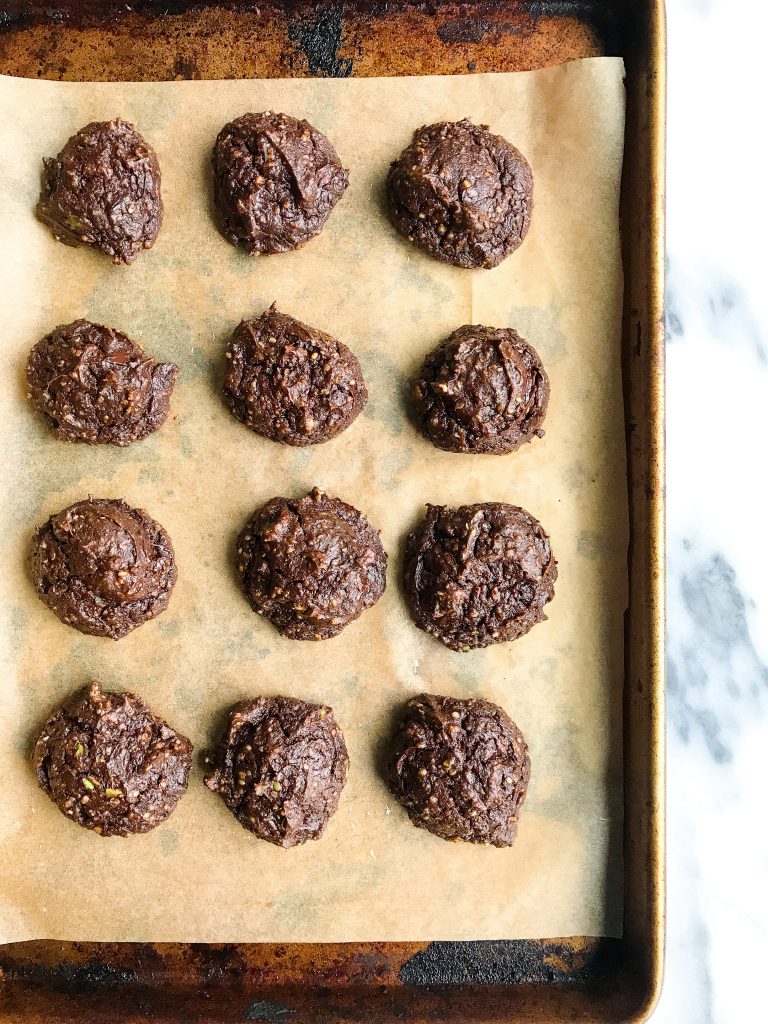 Print
Fatty Dark Chocolate Avocado Fudge Cookies (gf + df)
1

ripe avocado (do not use a hard one!)

1/4 cup

coconut sugar

1

egg

1/2 teaspoon

vanilla extract

1/4 cup

cacao powder

1/4 cup

organic hemp hearts

1/4 cup

almond flour

1/2 teaspoon

baking soda

1/4 cup

dark chocolate chunks
Instructions
Preheat oven to 350 degrees
Combine the finely mashed avocado, egg, and vanilla extract in a medium-sized bowl
In a separate bowl, whisk together the cocoa powder, coconut sugar, hemp hearts, almond flour, and baking soda
Mix together the wet and dry ingredients until just combined
Gently stir in the dark chocolate chunks
Using a small ice cream scoop or spoon, add one heaping tablespoon of dough on to a baking sheet lined with parchment paper
Bake for 8-10 minutes or until the top has set (don't over-bake!!)
Author:
Category:

grain-free, dairy-free, gluten-free

Cuisine:

dessert, cookies
xx, Rach


Thank you Manitoba Harvest for sponsoring this post. It means so much to me to work with brands that I love and who support rachLmansfield!
SaveSave