Looking for some Halloween Lunchbox Ideas? Kids love these festive eats and they are shockingly much easier to make than you think!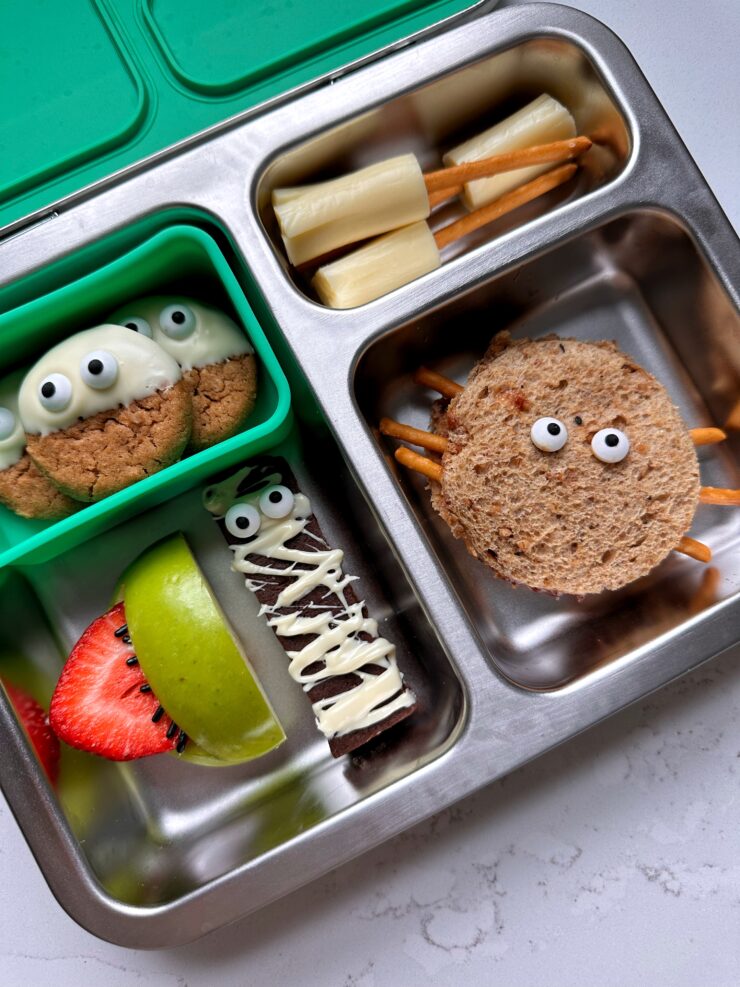 Halloween season is upon us yet again! And it is time to make some festive lunchbox ideas for our kids! These are a handful of my go-to foods to make to surprise my littles in their lunch box. Is it extra to do this? 100% but I think it is so cute and my kids love it.
Even if you don't have any crafty skills or look at Pinterest and shake your head that you could never do that, you can make these things! Use these photos as inspiration and make it how it works best for you.
I wanted to put together some fun Halloween lunch ideas for you guys. These are my favorite lunches to make and kids (or even adults) get such a kick out of these scary-fun creations. Well worth the extra few minutes in the morning or the night before!
For even more ideas after these lunches, head on over to 20+ Halloween Recipes To Make and stock up on some of our decor favorites for the house or apartment too.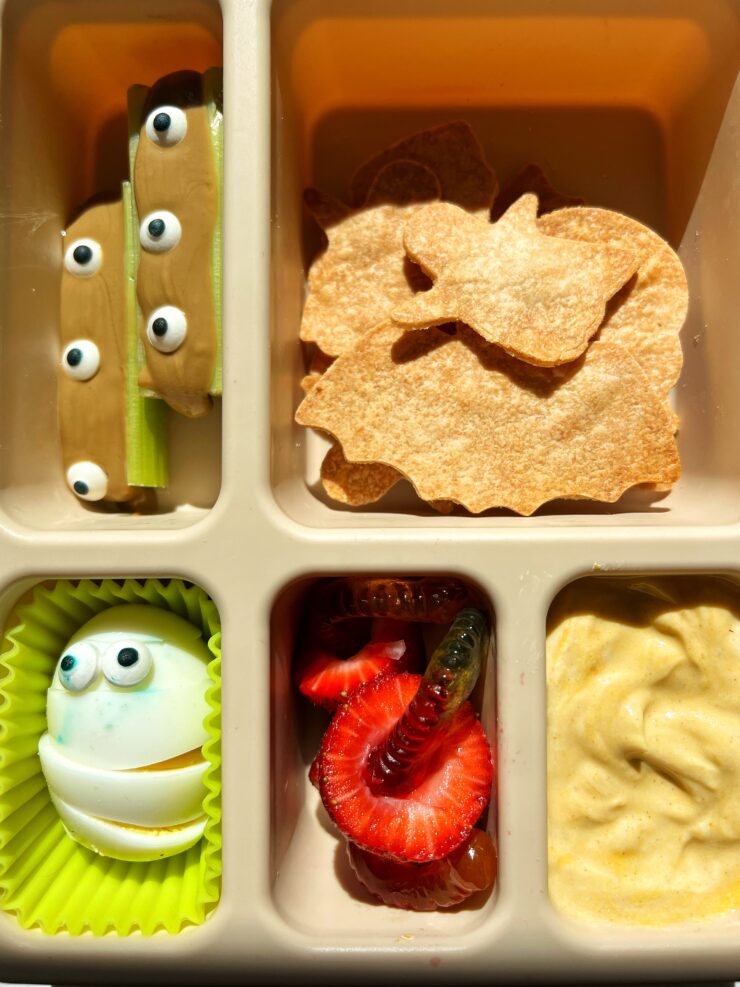 15+ different Halloween-themed lunch box ideas for kids:
Spider sandwiches – take two pieces of bread and add some nut butter and jelly. Use a cookie cutter to make a circle then add some pretzel sticks and candy eyes
String cheese broom sticks – all you need are pretzel sticks and string cheese to make them and kids are obsessed
Mummy bars – these are SO cute. My husband thought of this. I drizzled on white chocolate on these bars (code RACHL for 20% off) and added eyes
Ghost cookies – dip cookies in white chocolate and add candy eyes. So easy and so good!
Monster mouthes – slice an apple then add some nut butter inside so you can stick on the "tongue" aka strawberry slice and some sprinkles or marshmallows as the teeth
Clementine pumpkin – peel a mandarin orange then add a piece of cucumber or celery not top
Mummy hard boiled egg – hard boil egg then slice and add some candy eyes
Spooky ants on a log – fill celery sticks with nut butter and some candy eyes
Pumpkin yogurt dip – love these addition! Great to scoop up with your favorite chips or veggies
Spooky tortilla chips – use cookie cutters and cut our tortillas into fun Halloween shapes
Pumpkin quesadillas – LOVE these and you can really do any shape!
Spider pancakes – I use this pancake recipe and drizzle chocolate on top with strawberries and coconut flakes to make the "spider"
Banana ghosts – SO easy. Just peel the banana and add some melted chocolate on top to form eyes
Spooky pancakes – add the cookie cutters to warmed skillet and pour pancake batter inside then cook. I use this pancake recipe
Candy – when it doubt add some candy! Store bought or make your own.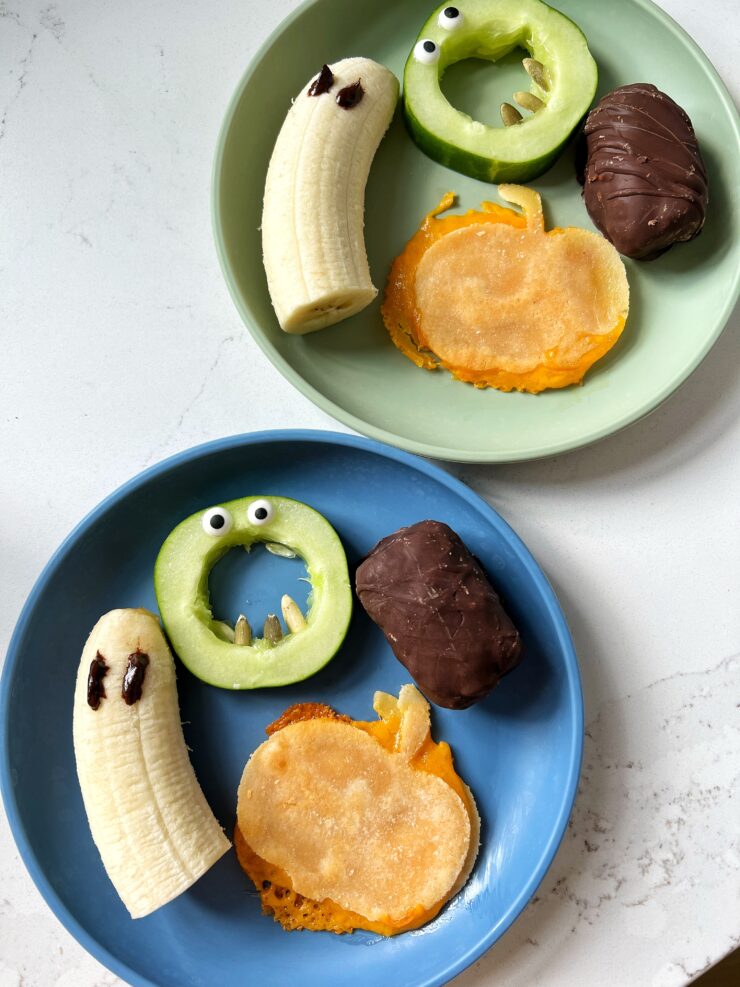 Here are some favorite items for Halloween lunches:
Truly love making these Halloween inspired lunches!! What other things do you guys make!?