Sharing my favorite new products from this year's Expo West with you in today's blog post!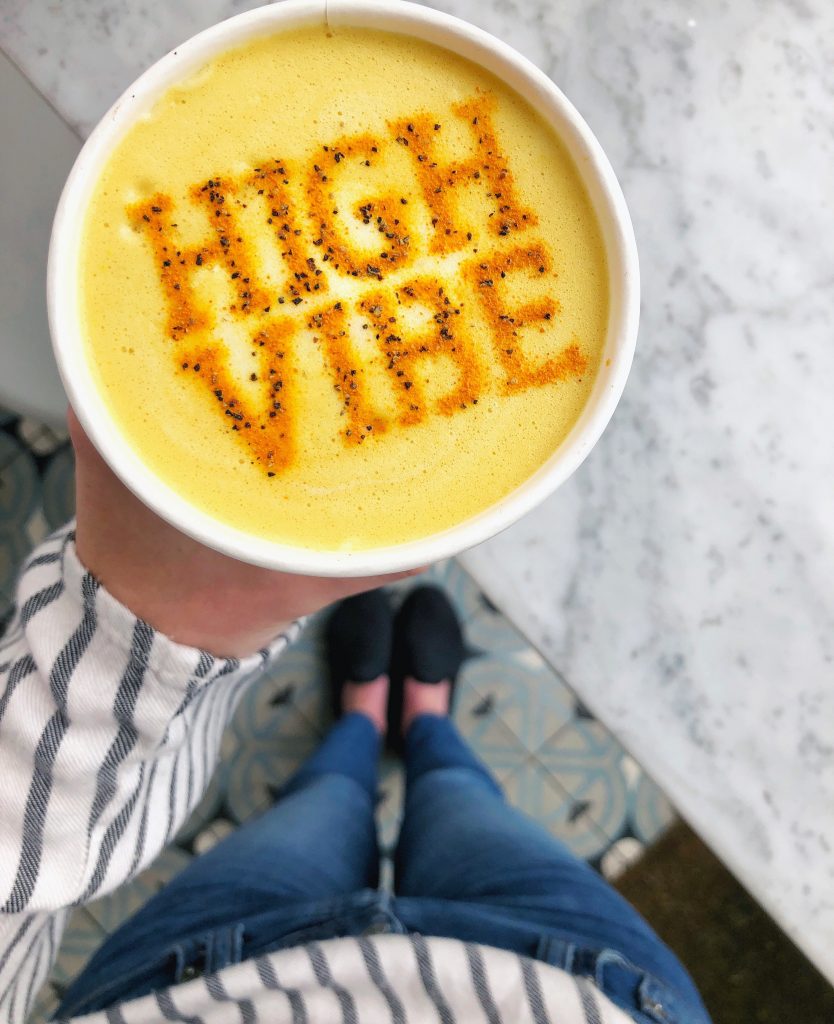 Earlier this month, I was in California for 2018's Expo West.
Most of you are probably wondering what the beep Expo West is, why I go, what is there, etc. I had no idea what Expo West was until I started working on the food + beverage space a few years ago (before I was fired..). Expo West is a trade show that takes place at the Anaheim Convention Center every March. I like to describe it as "Disney World" for organic food + beverages and Costco on steroids in terms of the sample scene.
Imagine almost all the products you love and buy at your local organic grocery store in one place, sampling the latest and greatest innovations they have been planning for months.
Expo West is a time of year when many brands debut new products, any rebranding in the works or any other "epic" news they have to share with the world.
The attendees of Expo West vary from distributors to investors to various press/bloggers. Then there are of course foodies who thrive off trying samples and getting all the food (hi Mom + Dad).
Last year was my first time attending Expo West and it was 100x larger than I imagined. It is impossible to see and taste everything within a day, which is why it is usually for 3-4 days long. This year we went on Thursday + Friday. I was really excited about Thursday because it was the Hot New Products Expo, so I was able to learn about many new and smaller brands emerging in the space as well as connect and taste some new products from my favorite brands.
The next day, we tackled the main building and successfully saw pretty much everything and everyone we wanted to see in 8 hours (19,000 steps later..).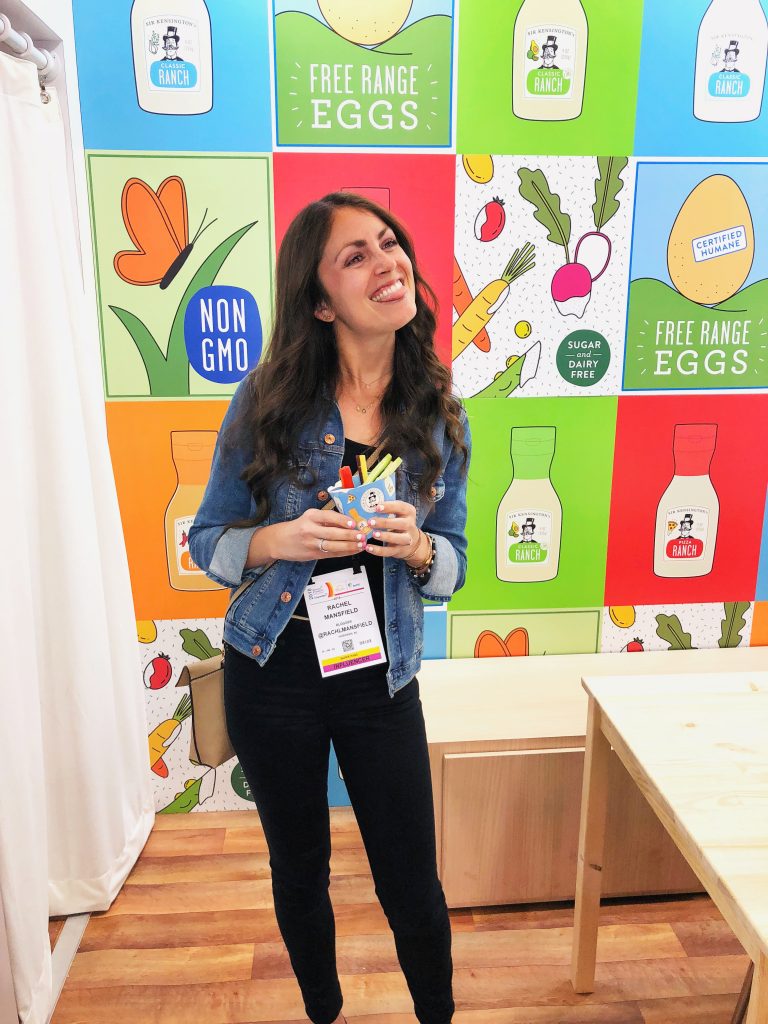 Many of the brands also host various happy hours or dinners and activities for people to connect, hang and enjoy their time in California. There is no shortage of food to try, people to talk to and brands to meet. It is the most exhausting yet exhilarating couple of days. You carry around a large bag overflowing with samples from brands (aka a workout for your arms). I love that I get to see many of the people I talk to daily from the brand side in person and connect with them, give hugs and chat about what is new and up and coming.
This year's Expo West exceeded last year's by a far. I was so incredibly impressed with the energy in the air and the new products from so many brands. There are always a few themes that I notice between shows. Last year there were tons of protein powders and bars. Those are definitely still very popular, but this year I was seeing a lot of jerky and meat sticks, non-dairy alternatives and many fresh looks for brands in the works.
I didn't plan on doing a round up of my favorite products from Expo this year, but so many of you seemed genuinely interested in what I loved from the show. I likely could have listed 100 different things, but I have rounded up my favorite 10 new products from this year. Most of the brand's shouldn't come as a surprise, since you know I am passionate about the brands I work with. None of them know I am including them in this round up and it is by no means sponsored!
I am so grateful to be collaborating or have partnered with brands like these who continue to innovate and impress me everyday. The health + wellness space is ever-growing. No one gets comfortable and it is amazing to see all the new products in the works.
*This list is not ranked in any specific order!*
I could probably keep going on and on but these are my top 10 favorite new products from the expo this year. A couple others I do want to highlight though are Soozy's Muffins, RXBAR's new nut butter line. They were DELISH. I cannot wait for Expo East in September (but I bet my Mom is more excited).
Did any of you guys go to Expo?! What were your favorites?
xx, Rach
SaveSaveSaveSave
SaveSaveSaveSave
SaveSaveSaveSave
SaveSave