Banana Bread Protein Waffles for a delicious protein-filled, vegan and gluten-free breakfast!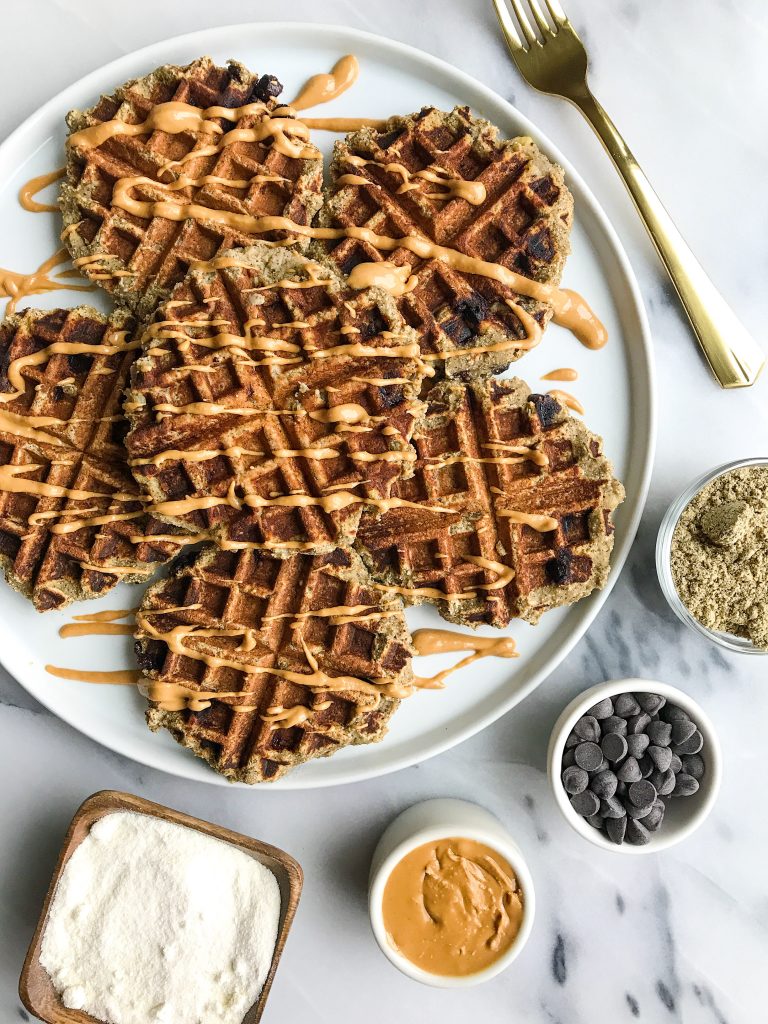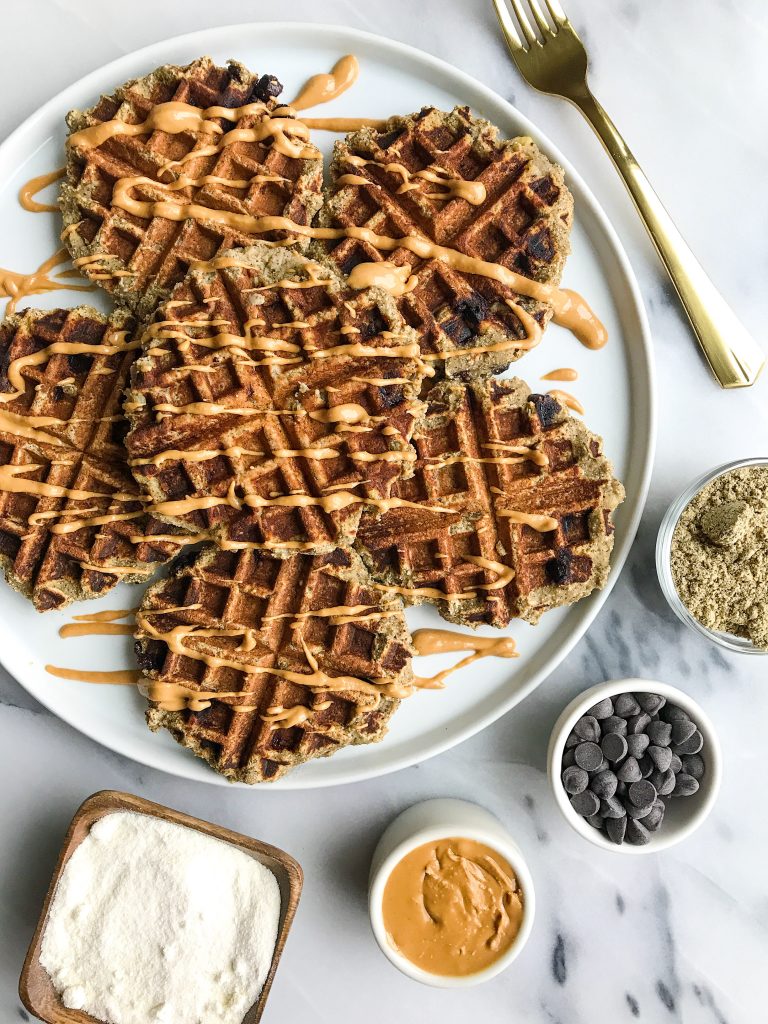 When I shared a sneak preview to these waffles on my Instagram stories a couple weeks ago, you guys went CRAZAY.
I am so excited the day is finally here to share them with you. September 1st. The beginning of a new month, the start of Labor Day Weekend and one of my most favorite months of the year.
I am amped that this month is starting with Banana Bread Protein Waffles because I know you are going to obsess over these as much as I am.
These waffles are gluten free-friendly (just sub gf oats) and they are packed with plant-based protein. They are sweetened with some banana and hit the spot when you are craving some sweet for breakfast.
I use ALOHA Organic Protein Powder in these gems. You are likely familiar with ALOHA now from those Fatty Dark Chocolate Coconut Butter Cups and Blueberry Chocolate Breakfast Protein Cookies and the frequent smoothie I share featuring ALOHA. Not to mention they were in the pantry reveal I did a few days ago, up front and center. Love love the ALOHA protein powder and their superfood greens powders. I add their products to my food and drinks daily.
I love ALOHA's protein especially because it is organic, vegan, non-GMO, soy-free and if you don't enjoy stevia it is stevia-free. As someone who does enjoy stevia, this isn't something I look for but Jord on the other hand despises stevia and I am so happy to finally have a protein he enjoys too! You can use any of their flavors here too!
These waffles are super satisfying and they are actually filling thanks to the protein, fiber and fats in the recipe. Now let's get to it.
WHAT YOU NEED
Vanilla Protein Powder
Oat flour
Banana
Almond milk
Vanilla extract
Chocolate Chips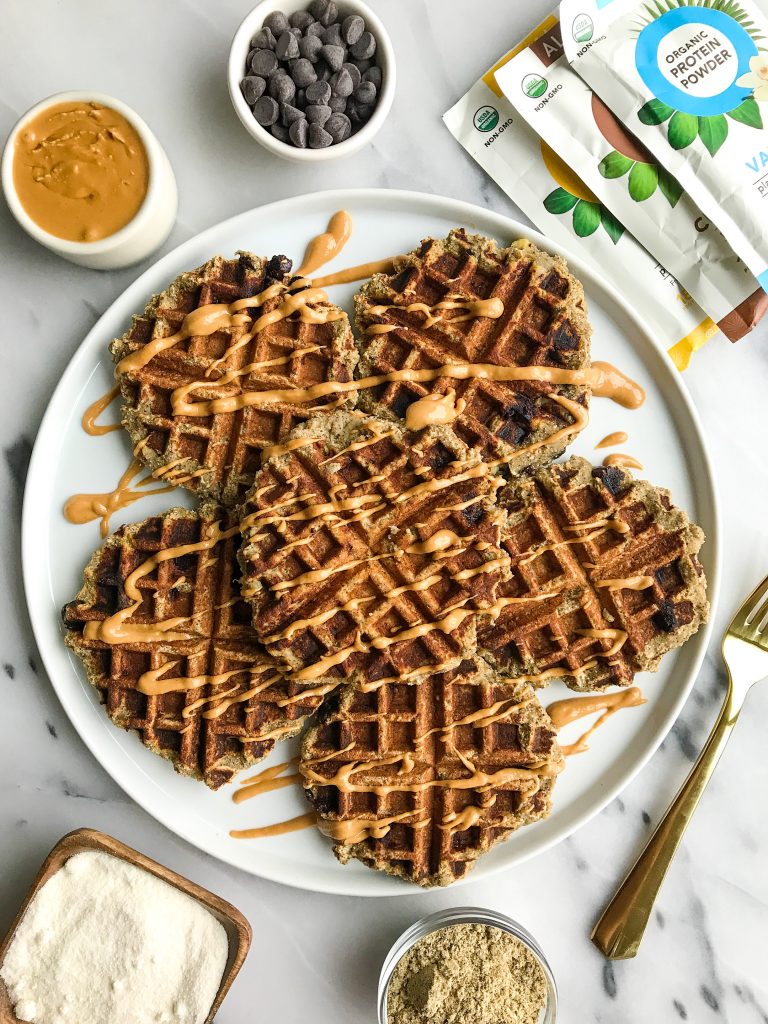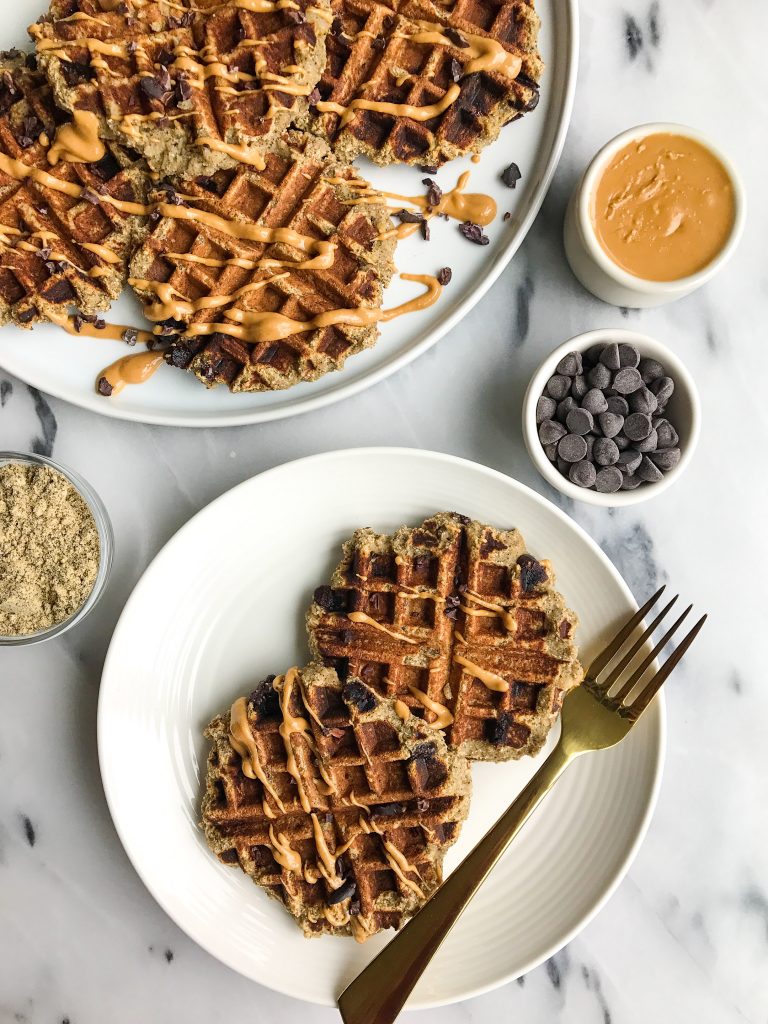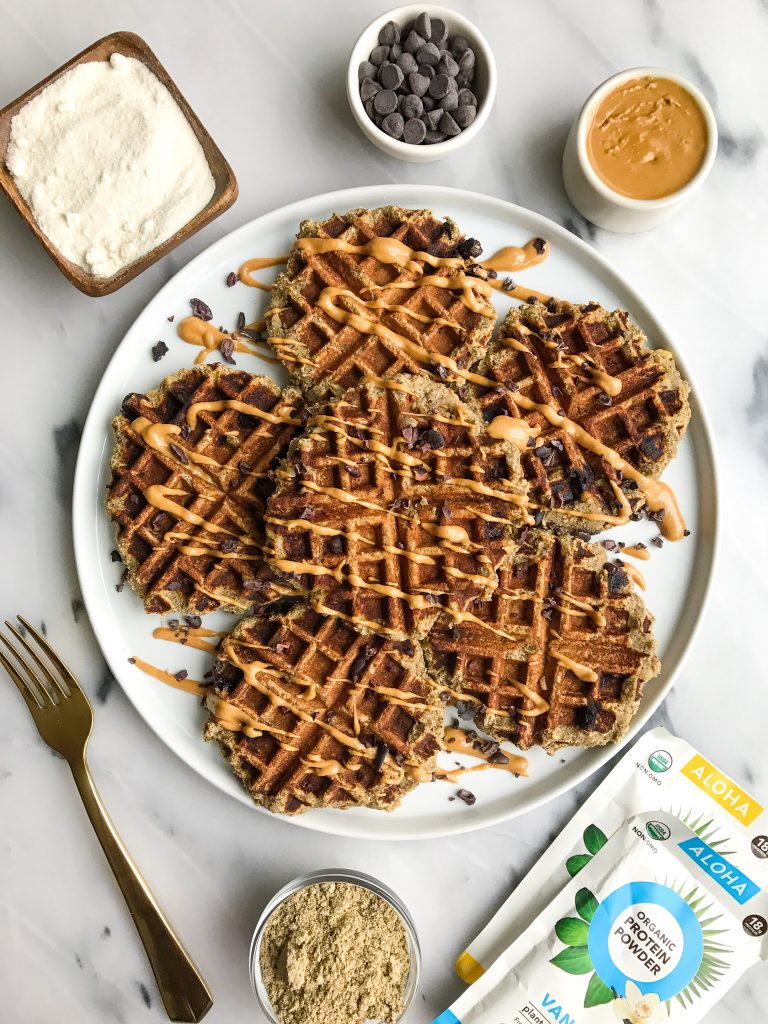 Banana Bread Protein Waffles (vegan + gluten-free)
Recipe Type
:
vegan, dairy-free, gluten-free
Cuisine:
waffles, breakfast
Author:
Prep time:
Cook time:
Total time:
Serves:
6-7 small waffles
Ingredients
1 cup oat flour
1/2 cup coconut flour
1/2 cup ALOHA vanilla protein powder
1/2 teaspoon vanilla extract
1/2 teaspoon cinnamon
1 and 1/2 banana mashed (about 1 cup)
1.25 cup unsweetened almond milk
Toppings/Add-in's: nuts + chocolate chips
Instructions
In a large bowl, combine oat flour, coconut flour, ALOHA protein powder, vanilla extract and cinnamon
Mix well then add in mashed banana and almond milk
Mix well so there are no clumps, the batter should be smooth!
Fold in any toppings if using
Heat up your waffle iron per instructions then add a spoonful of batter to the iron once heated
Cook per waffle iron instructions and repeat until all batter is cooked
Top with desired toppings then enjoy!
*Will stay good in fridge for about 5 days
xx, Rach
Thank you ALOHA for sponsoring this post. It means so much to me to work with brands that I love and who support rachLmansfield!