Sharing My Favorite Coconut Flour Recipes that Anyone Can Make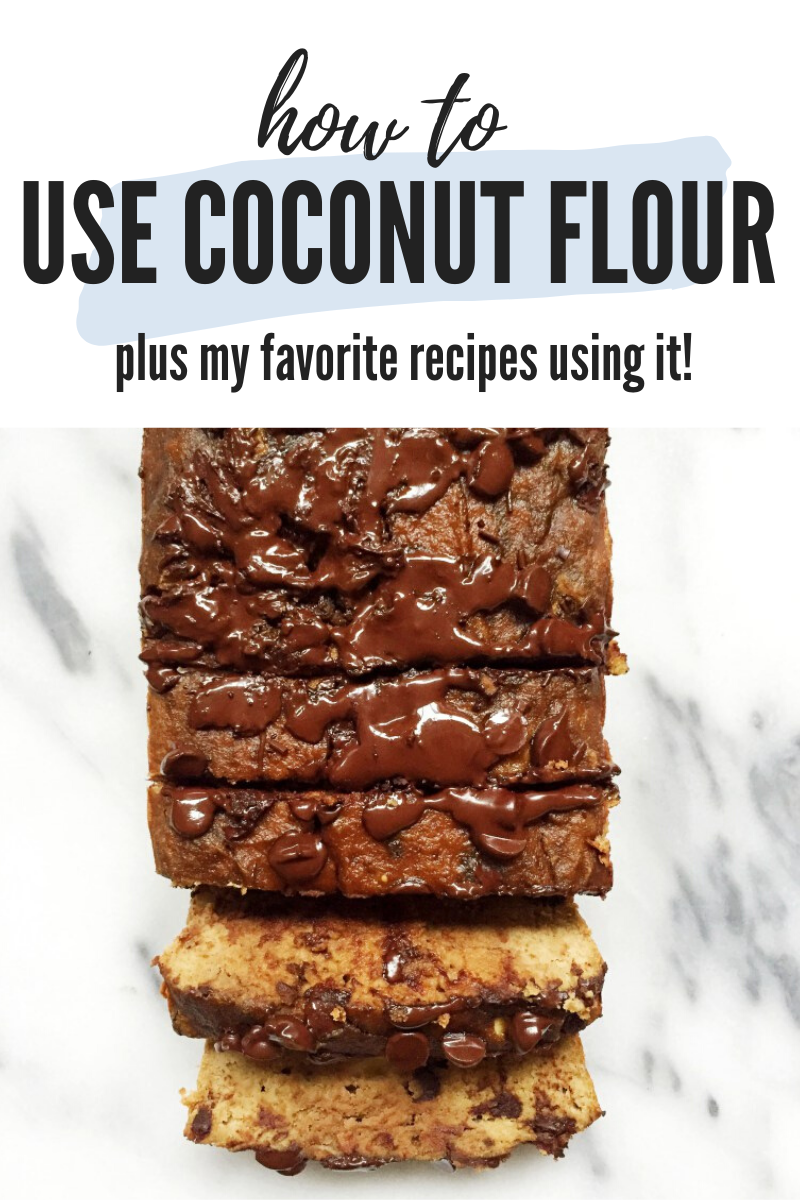 Coconut flour is one of those ingredients that you are either hesitant on buying because you don't know what to do with it, but you know it is better for you. Or you have it sitting in the pantry or fridge and are intimidated to make anything with it.
Well that is going to end today friends! I am filling you in on all the details of coconut flour, why I use it and where I buy it. I also am sharing my favorite recipes from the blog that use coconut flour in them, so you can get over the hump and make some coconut flour magic!
Okay so first things first, the details on baking and cookie with COCONUT FLOUR!
Coconut flour is a grain-free, nut-free, paleo flour that is lower in net carbs and can also be used in both sweet and savory recipes
Coconut flour should be kept in the fridge once it is opened to help it stay fresh longer and prevent it from spoiling
Buying using coconut flour, you are adding more fiber, protein and vitamins to your food. There are over 7 grams of protein in 1/4 cup,, making it beneficial for blood sugar levels
I have found that baking with only coconut flour for vegan recipes can be a challenge. It works best when you combine it with another flour like almond for egg-free recipes.
Coconut Flour FAQ:
How can I substitute coconut flour in a recipe? Coconut flour is not a 1:1 sub for regular flour. It is much thicker. You will need about 1/2 or less of the amount of coconut flour as you would oat flour or regular flour. Little goes a long way 😉 Coconut flour absorbs liquid much more than your usually flour, so double the liquid as well. And that also means you should be doubling the amount of eggs you use!
Where do you store your coconut flour? In the fridge! It stays fresh longer there. I usually buy larger containers of it too to keep on hand and store it with my other grain-free flours in the fridge.
Does coconut flour tastes like coconut? It has a subtle coconut taste, but it isn't as overpowering as coconut oil or using coconut butter. Especially when you combine it with other ingredients. It does have a bit of a different texture than your usual grain-based flour though.
Here are a few of my favorite recipes on the blog that use coconut flour. Don't forget to tag me and #rachLeats if you make them! And if you are curious about almond flour.. head on over to this blog post.
Easy coconut flour breads:
Paleo Chocolate Chip Banana Bread is made with all nut-free ingredients and this banana bread is the most popular recipe here on the blog!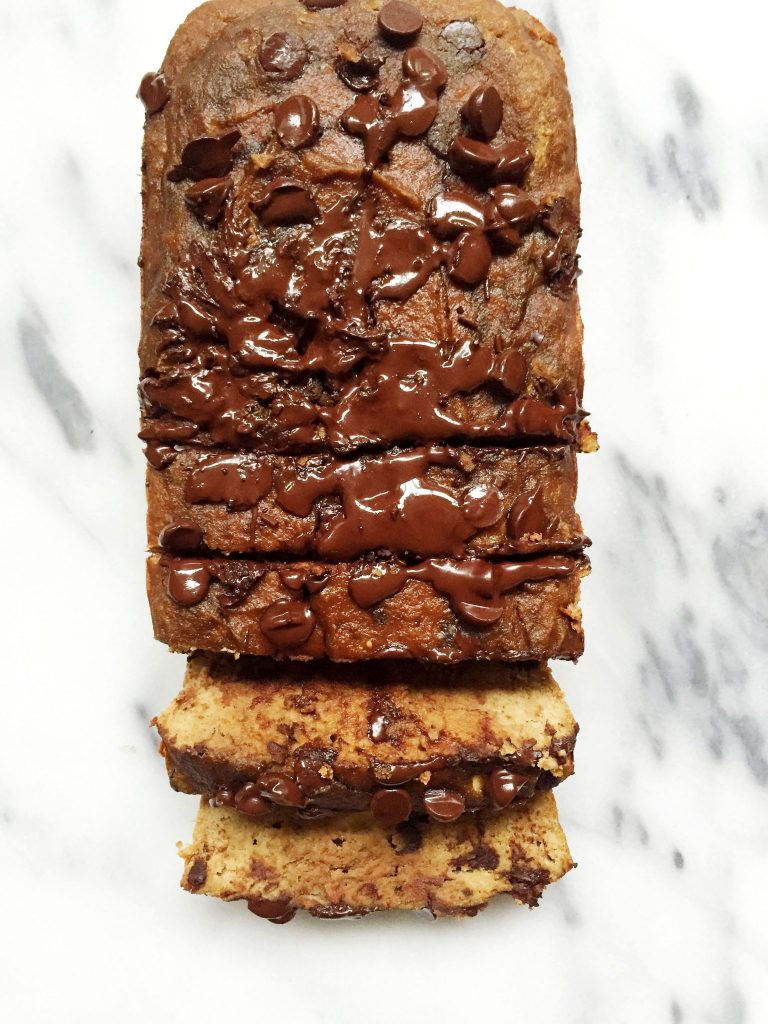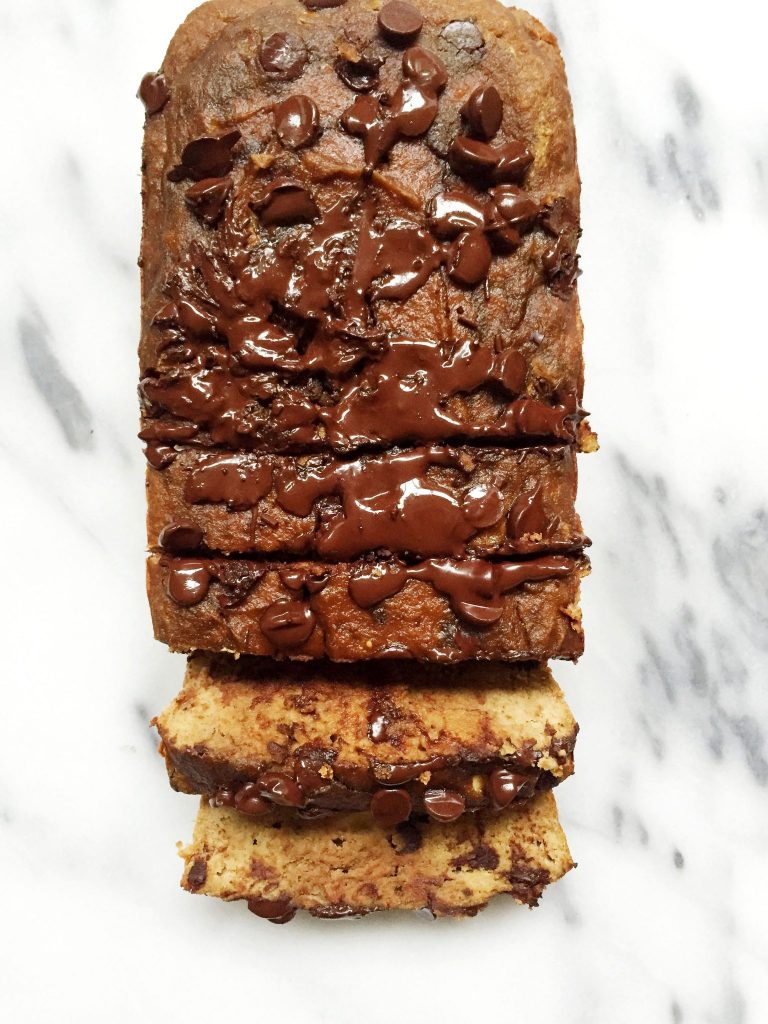 Paleo Pecan Crumble Loaf for an easy lightly sweetened pumpkin bread topped with a cinnamon pecan crunch!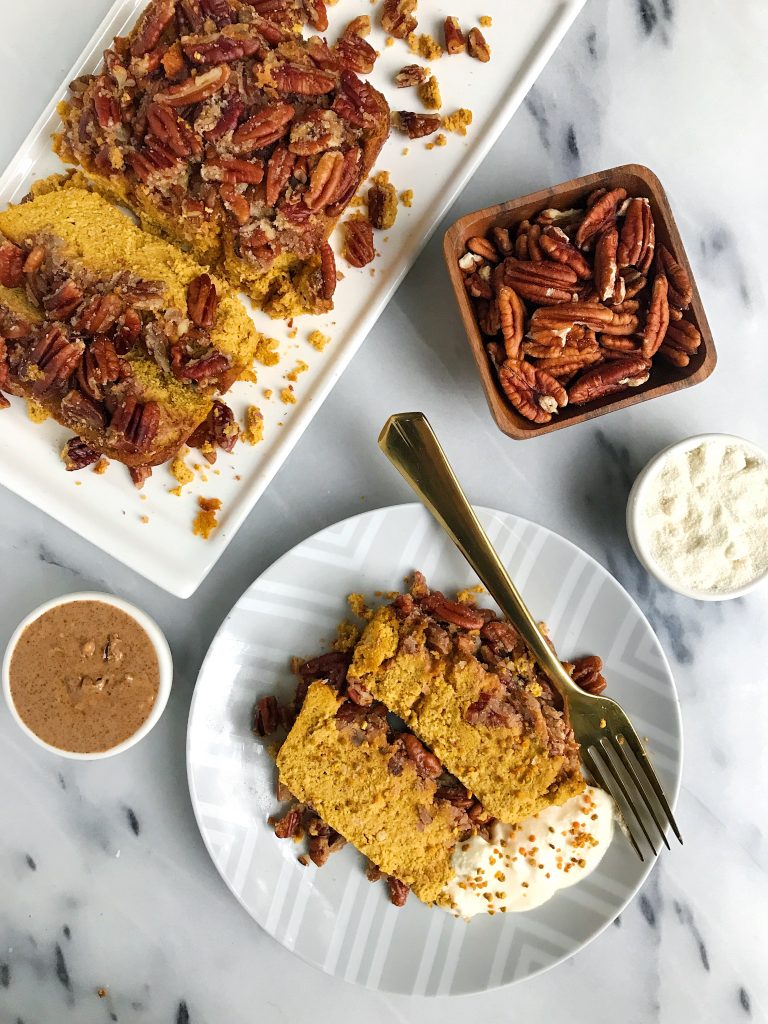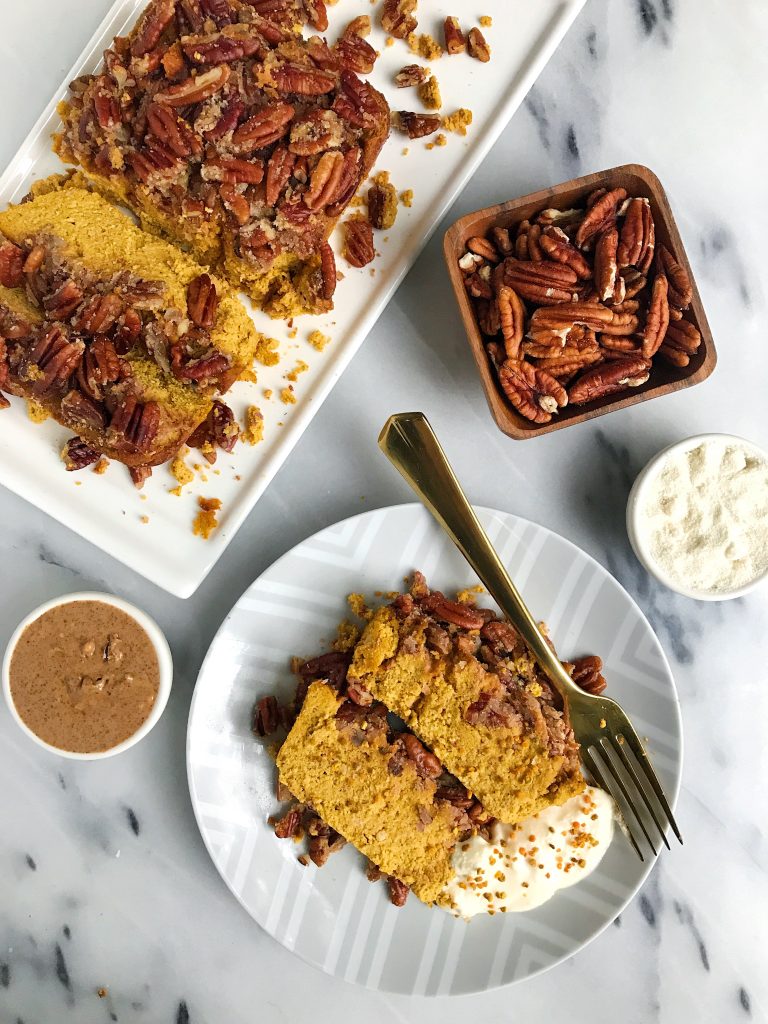 Gluten-free Chocolate Chip Banana Apple Bread is the best banana bread meets apple bread recipe! With a little extra chocolate chip sweetness.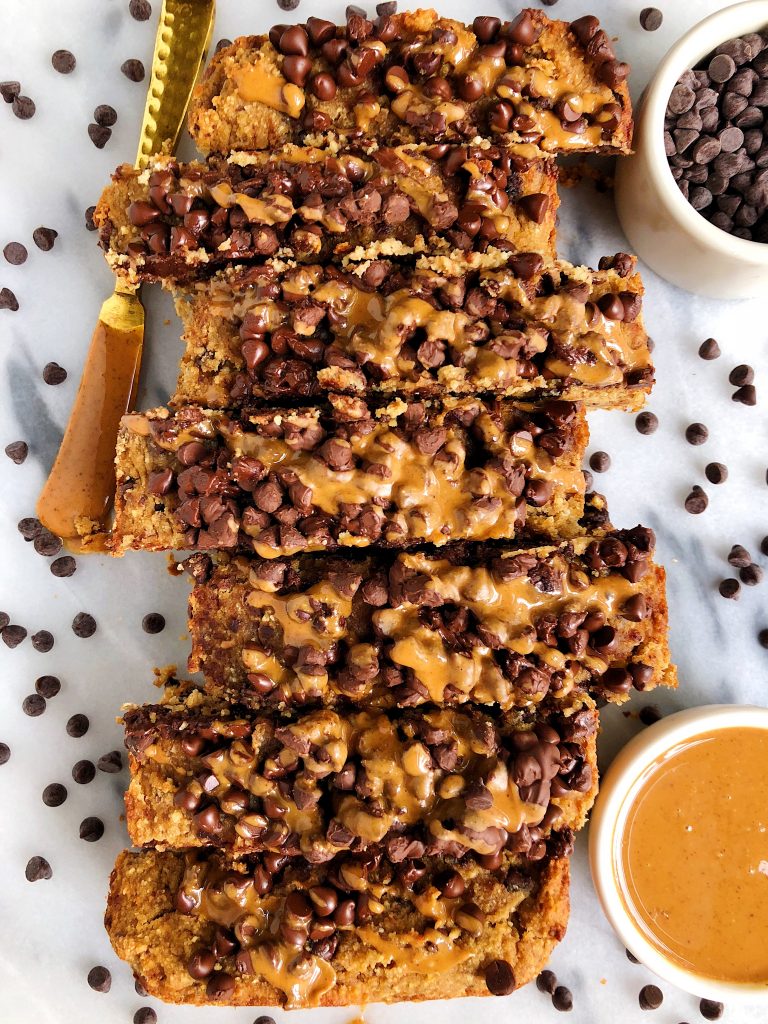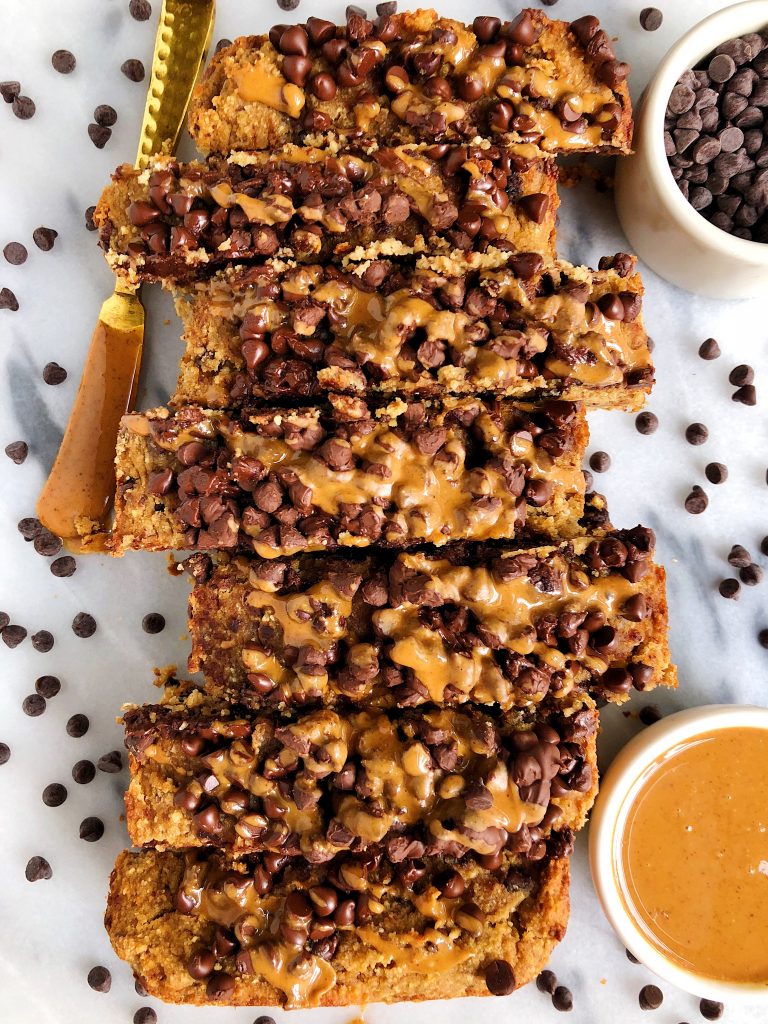 Paleo Pumpkin Chocolate Chip Bread is the best fall pumpkin chocolatey recipe using coconut flour.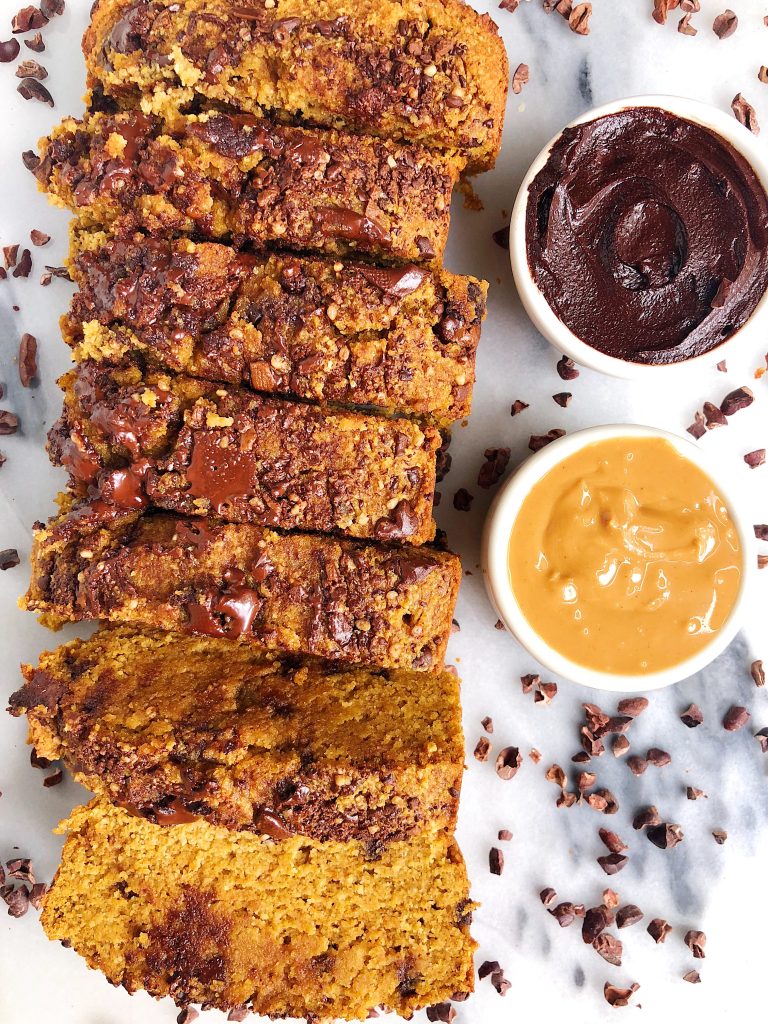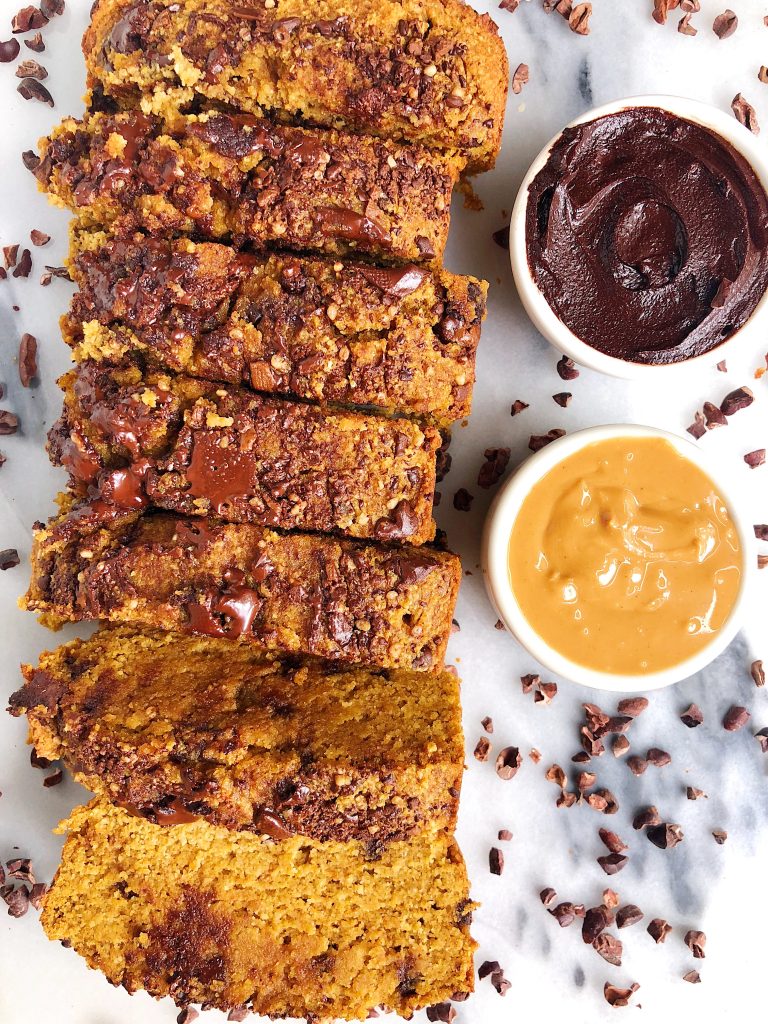 Paleo Lemon Berry Pound Cake is the most underrated flavor combination. A little lemon zest paired with blueberry in this delicious grain-free pound cake.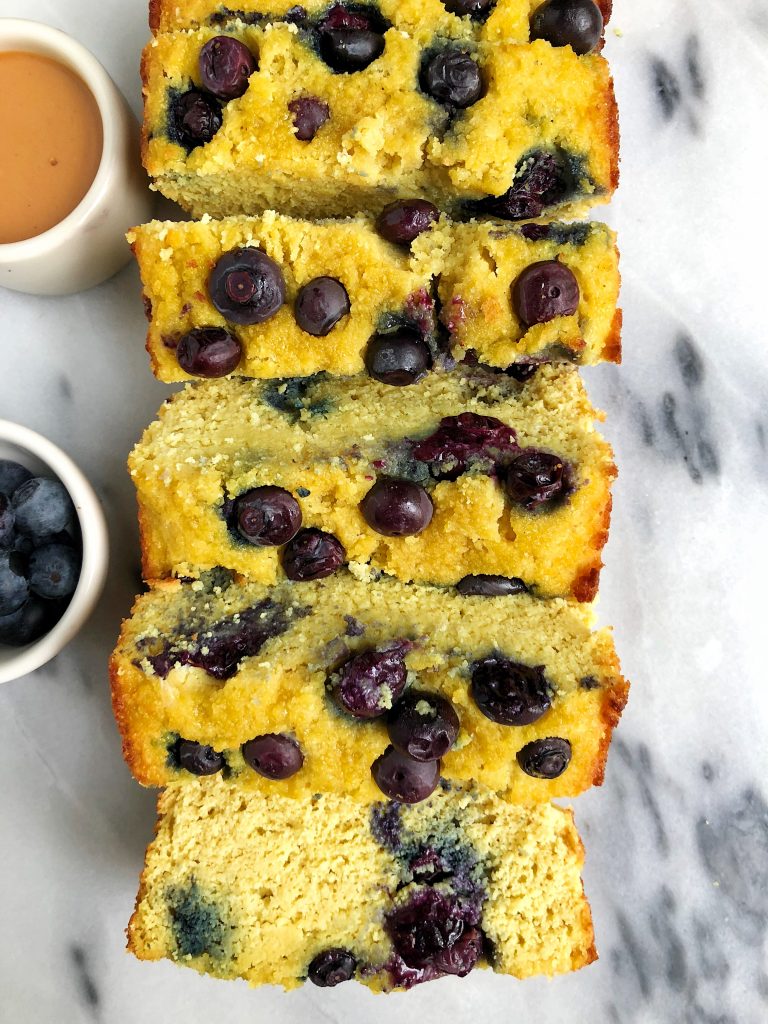 Easy Chocolate Chip Gingerbread Loaf is the healthy chocolatey gingerbread loaf you will love and crave this holiday season.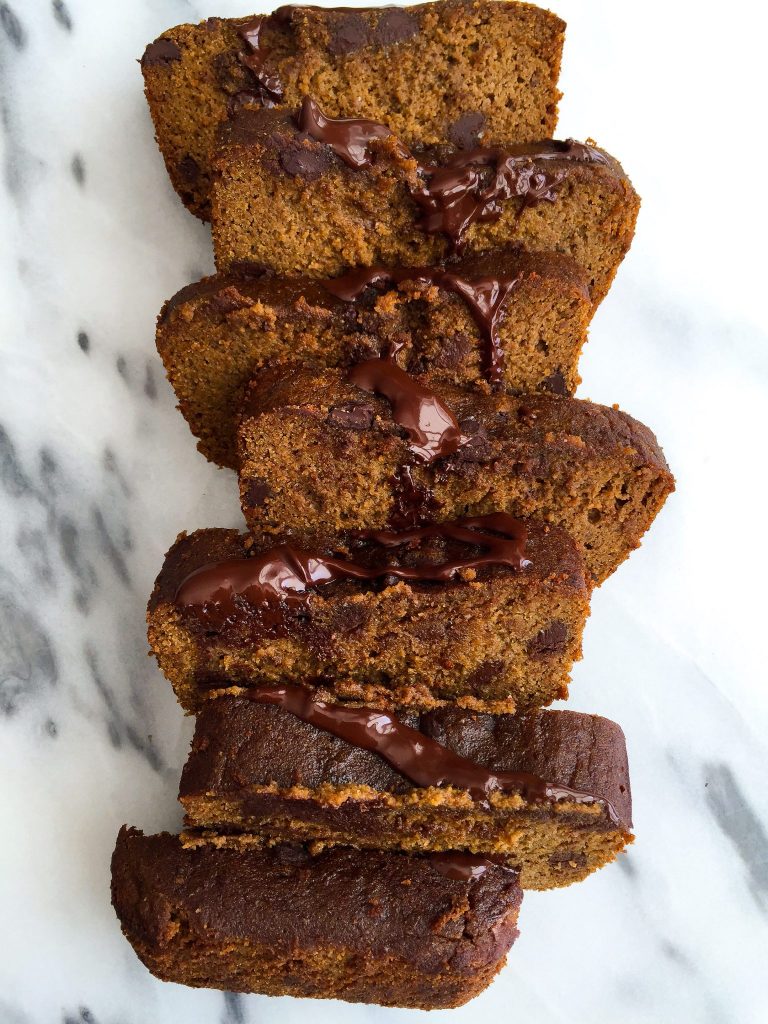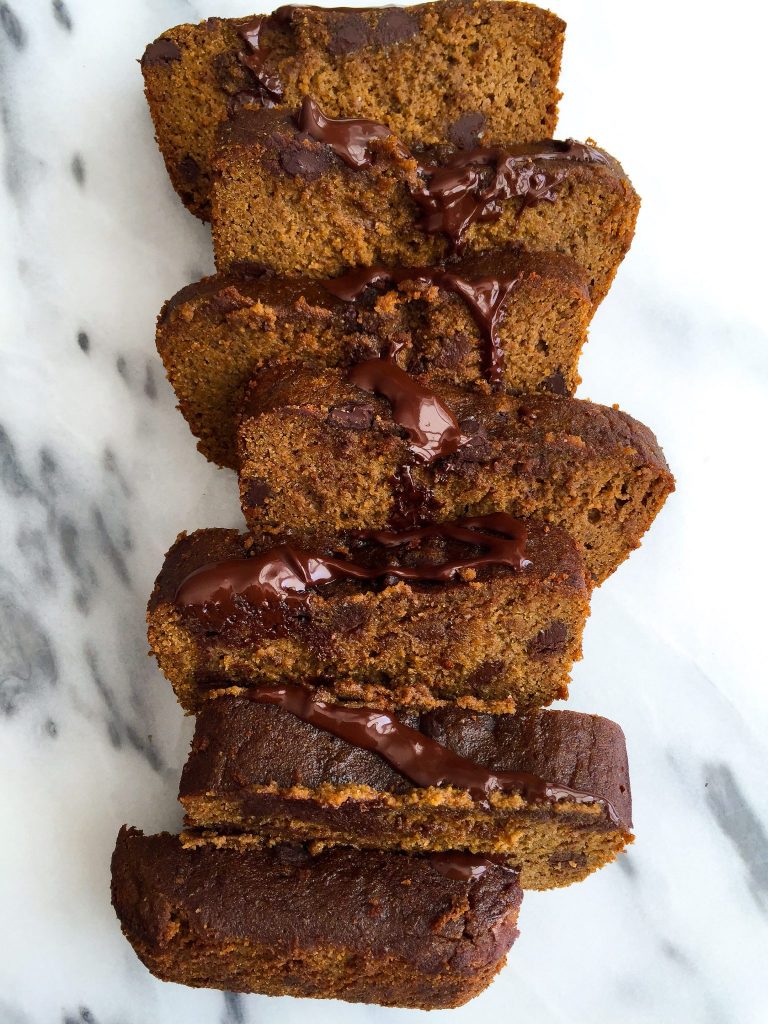 Healthy savory recipes with coconut flour:
Savory Paleo Veggie Breakfast Waffles use coconut flour to make a hash brown-like savory waffles.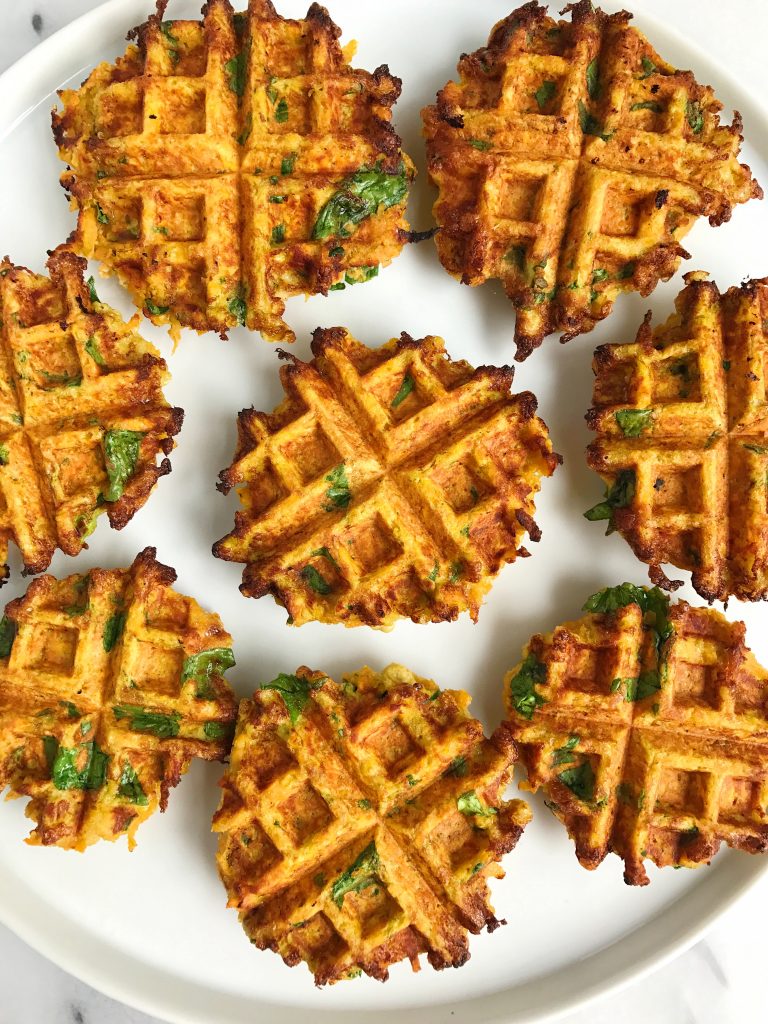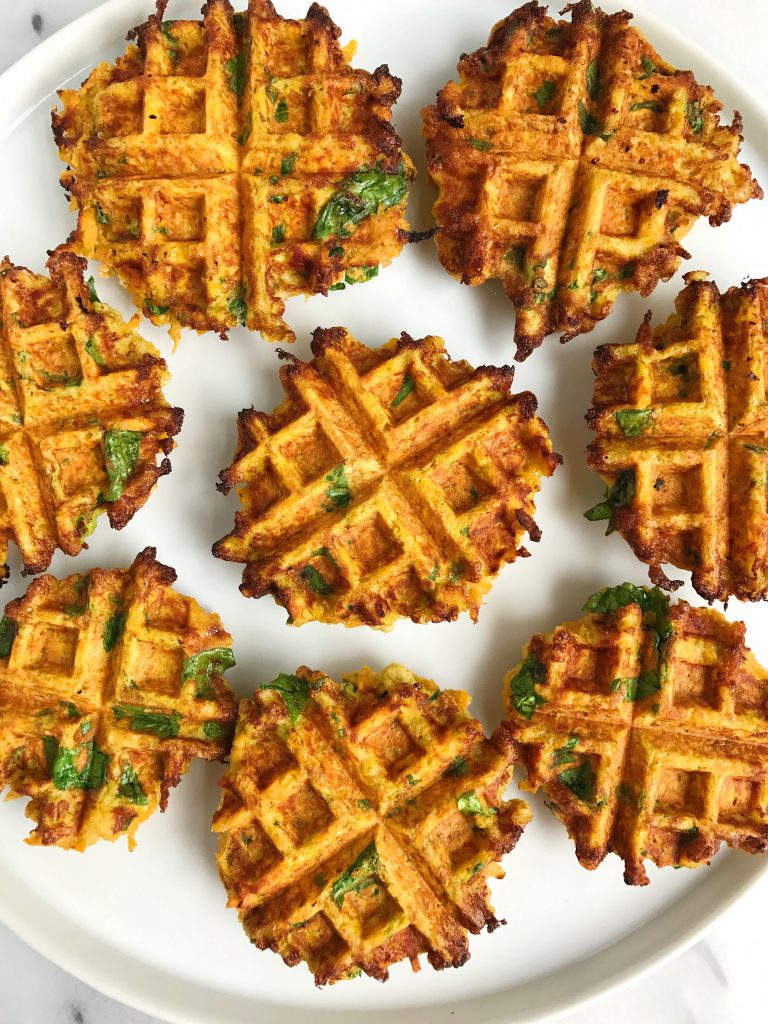 Crispy Nut-free Chicken Nuggets that I wish I had growing up. They are so delicious and paleo and kid-friendly too!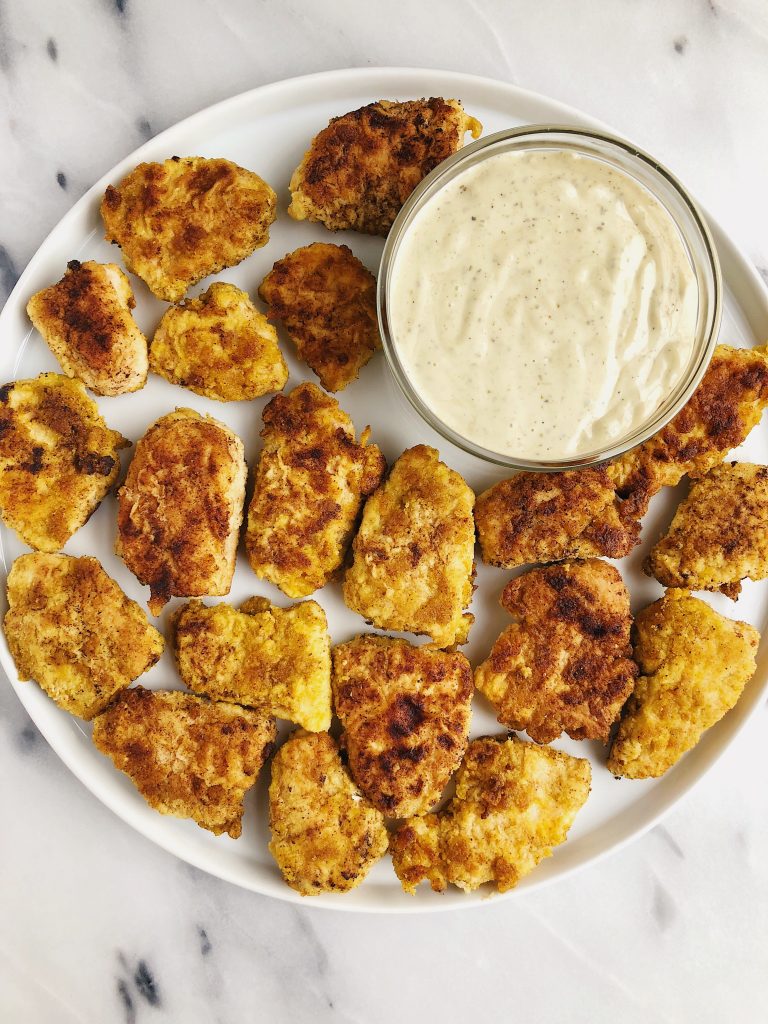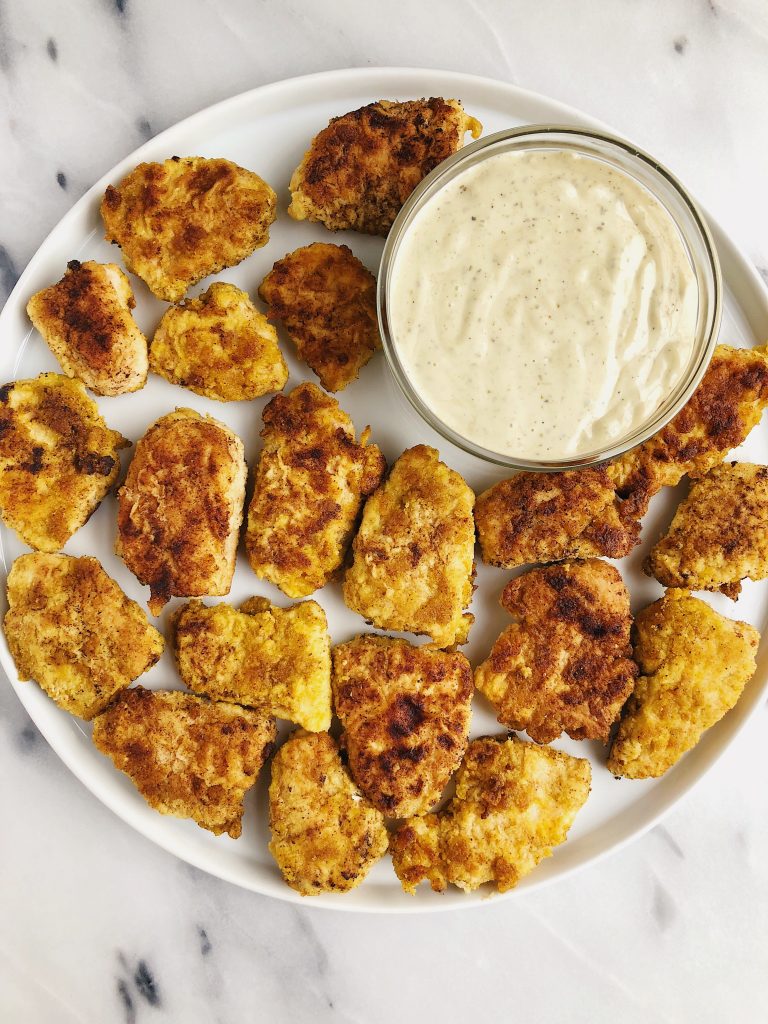 Healthy coconut flour dessert recipes:
One Giant Paleo Chocolate Chip Protein Cookie is the best dessert to make for one. Who doesn't crave a big a$$ cookie?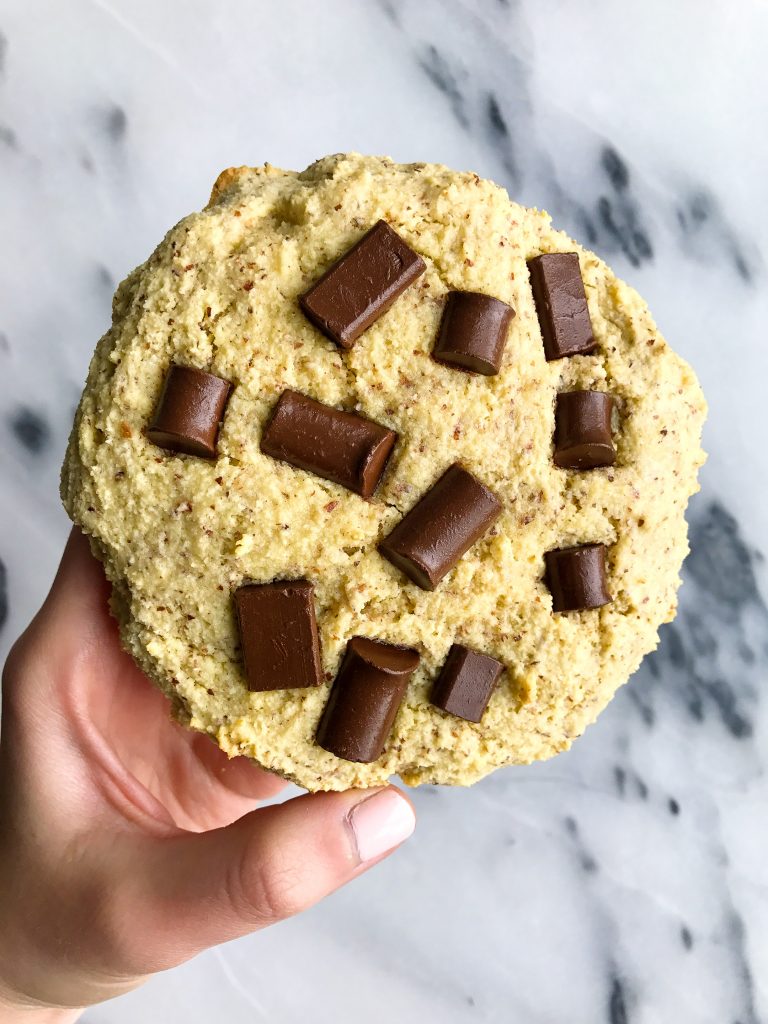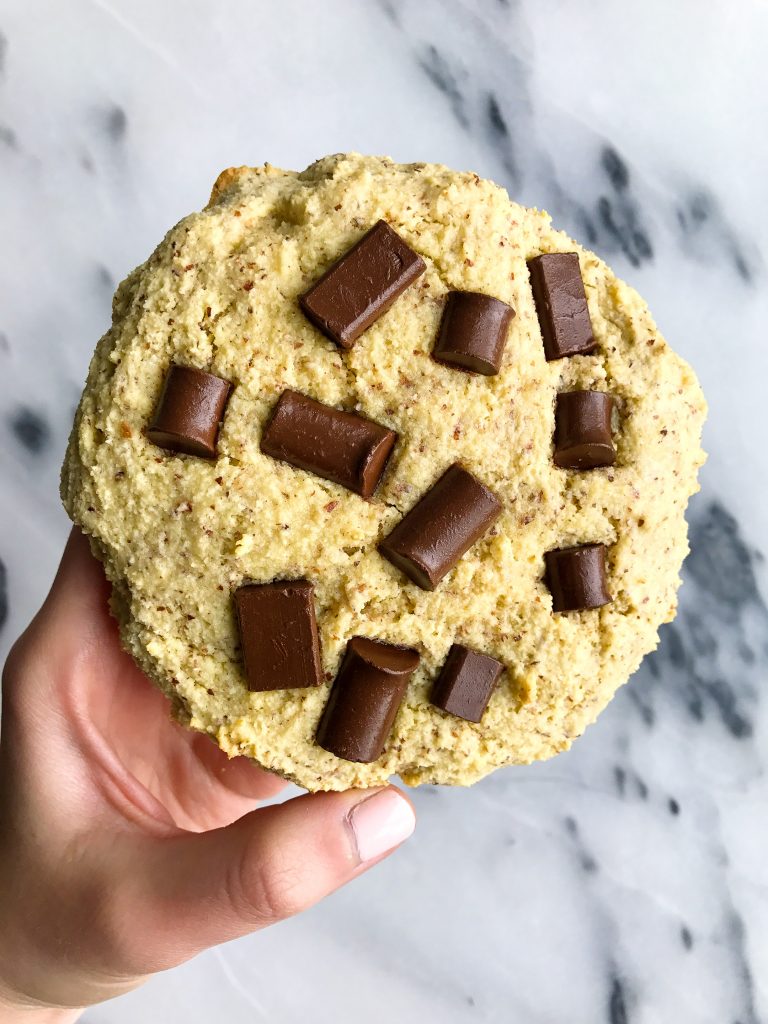 Paleo Chocolate Twix Bars are the best homemade candy bars to whip up for a healthy and easy candy treat.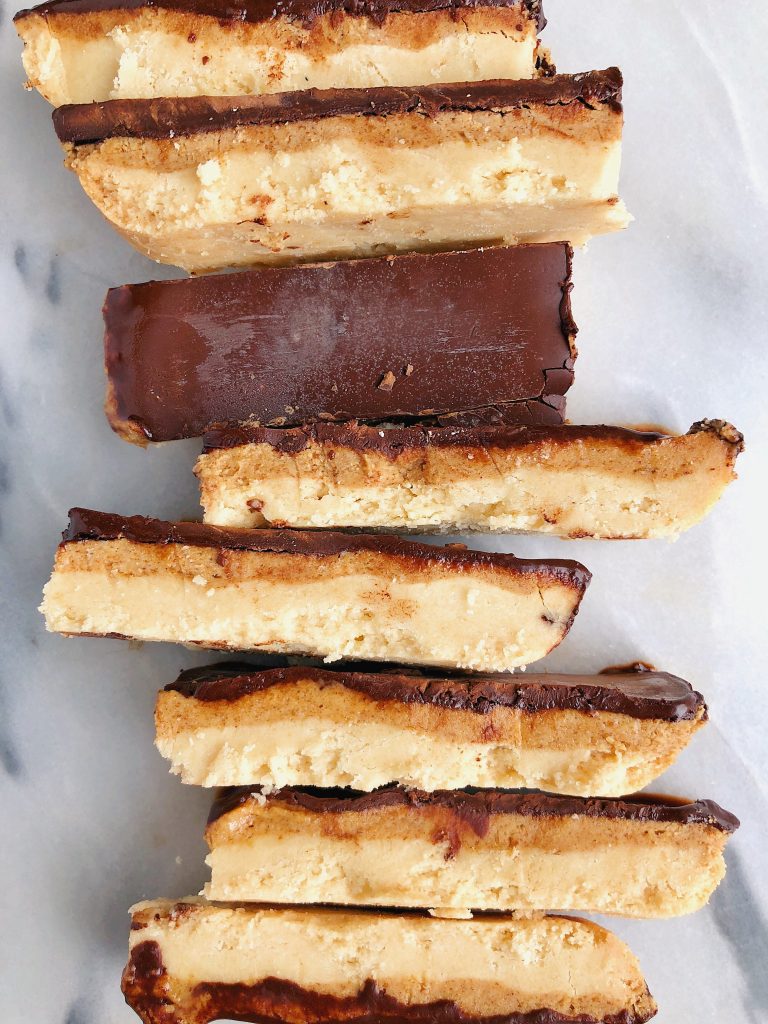 Flourless Chocolate Chip Banana Bread Donuts are an easy homemade donut recipe that tastes like banana bread.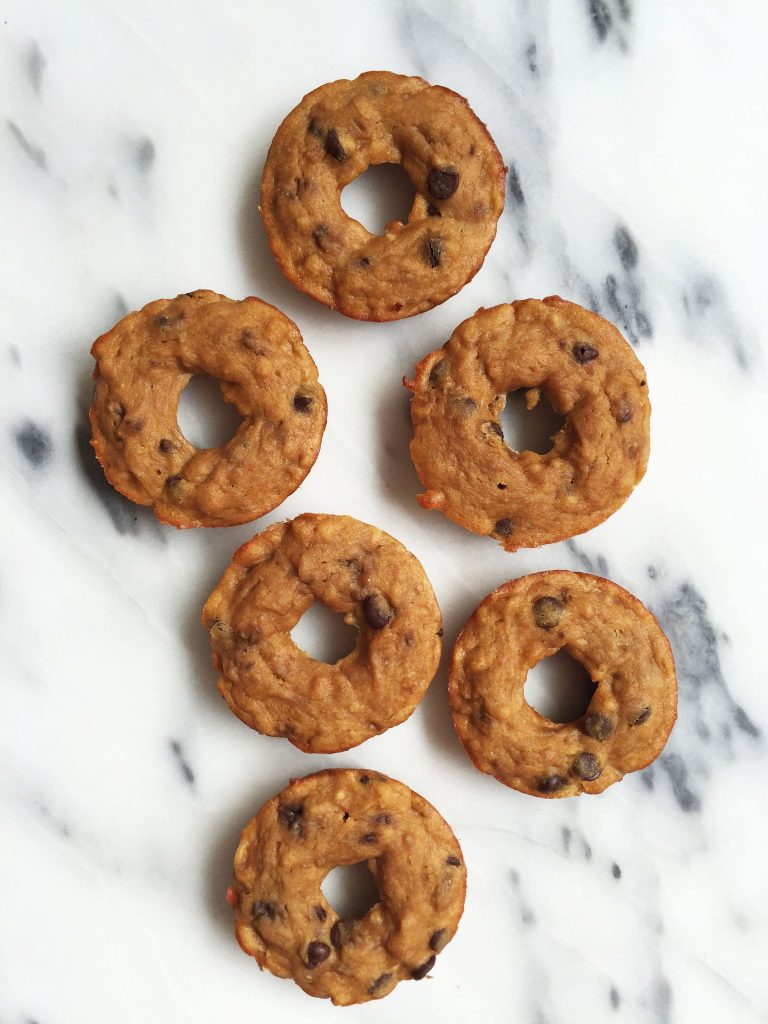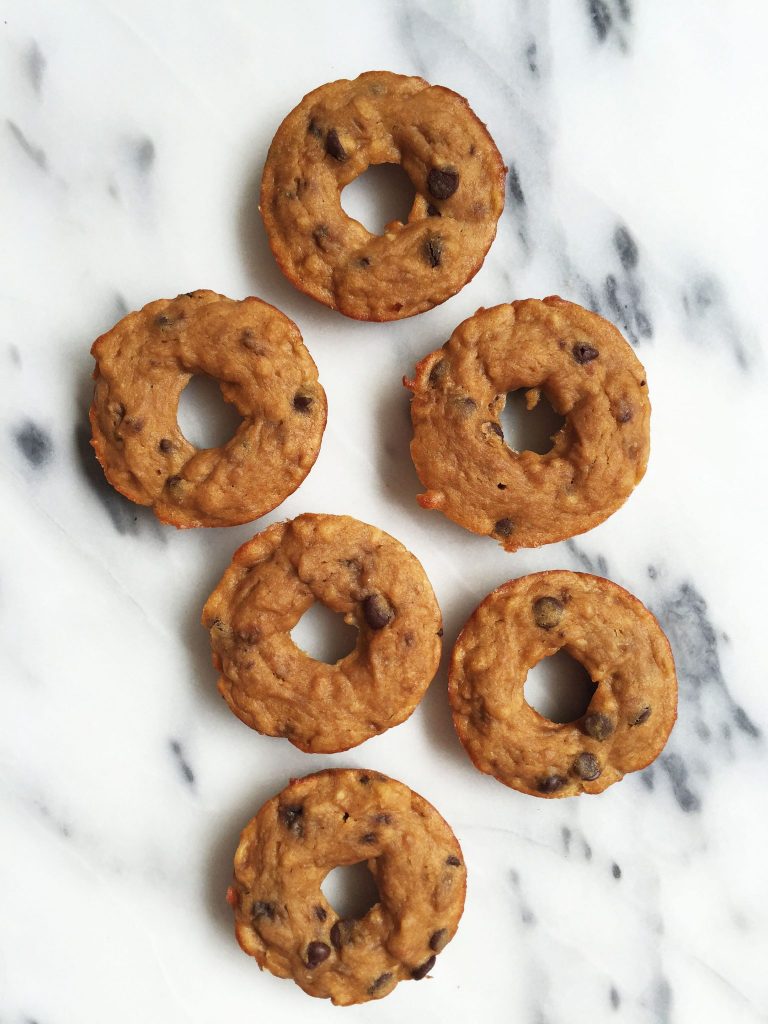 One Bowl Vegan Chocolate Chunk Cookies are my go-to easy chocolate cookie recipe using coconut flour!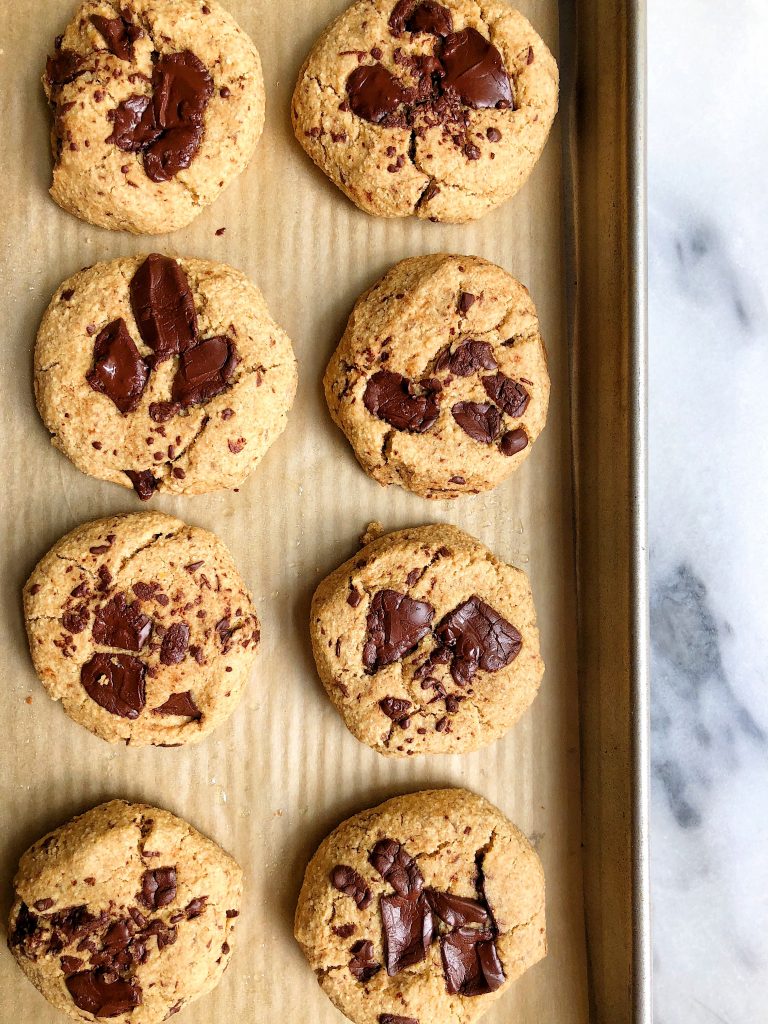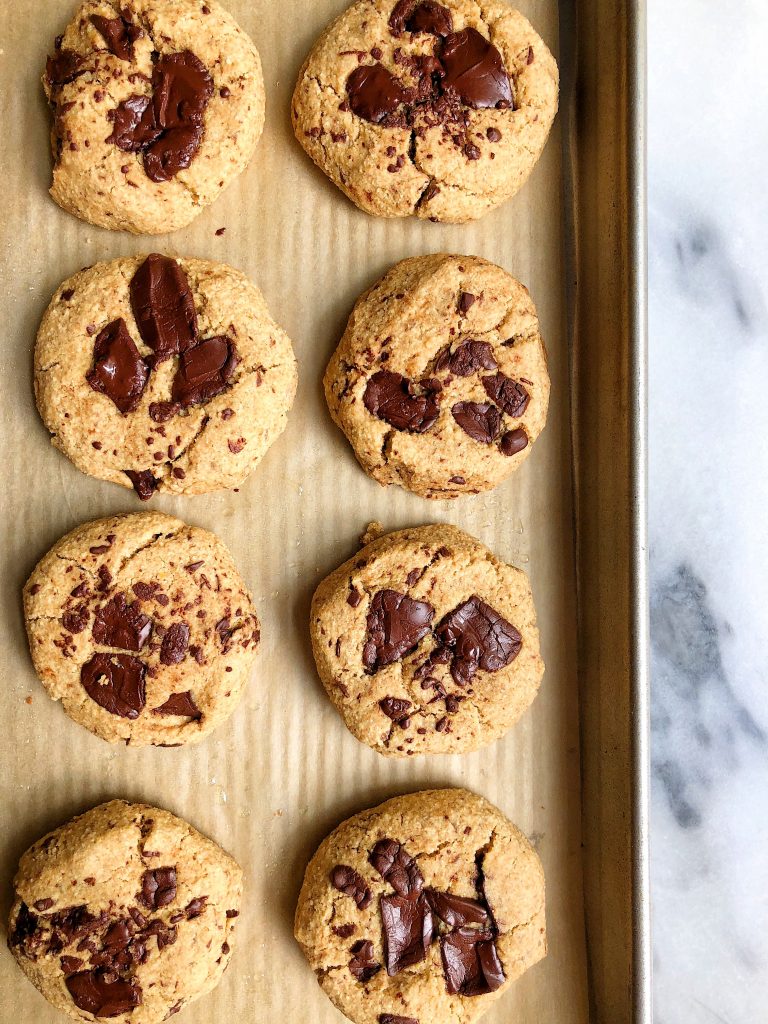 Dark Chocolate Truffle Peanut Butter Bars are an easy homemade truffle recipe, sweetened with manuka honey!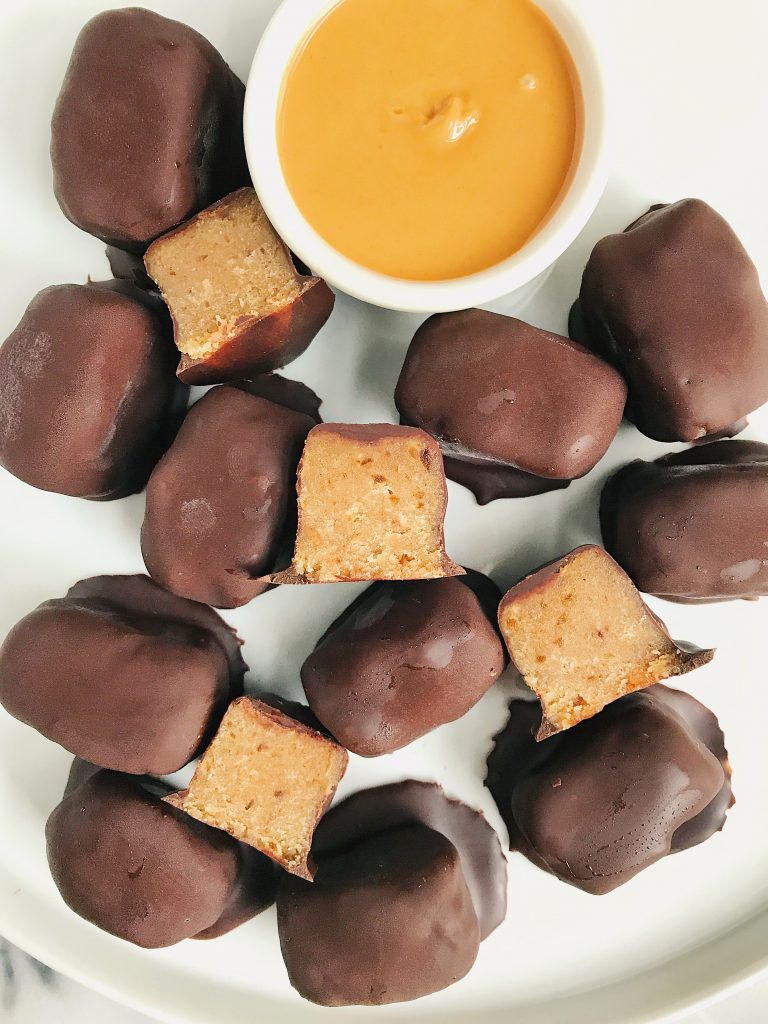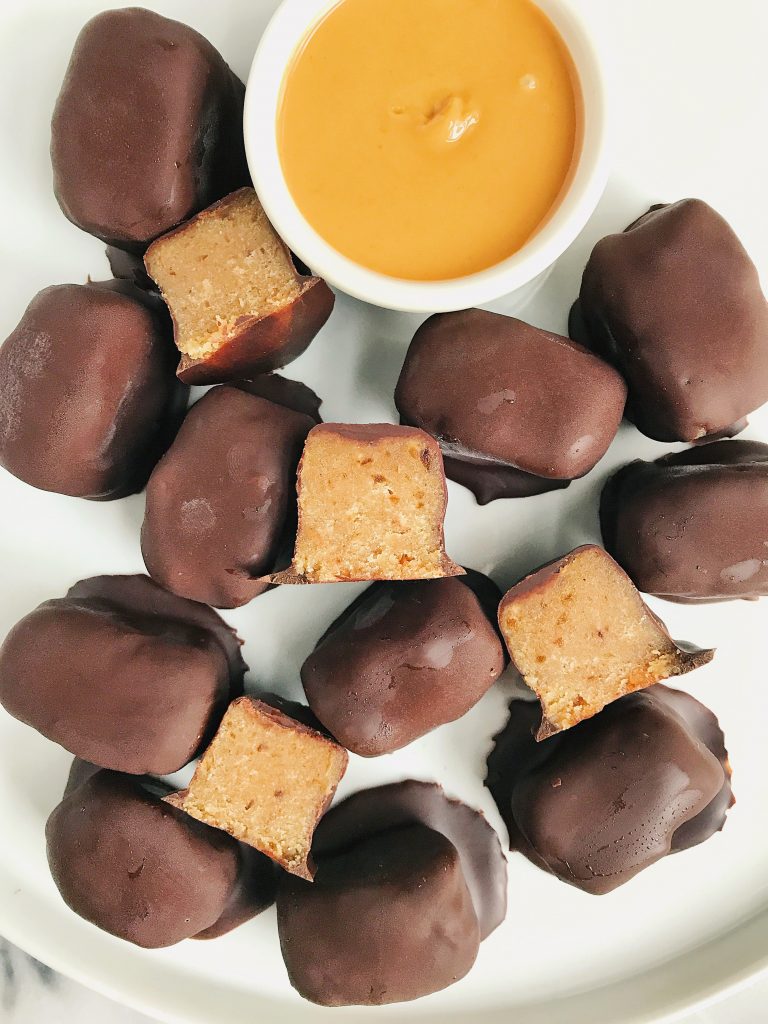 Copycat Peanut Butter M&Ms that mimic my favorite childhood candy. Dark chocolate filled with creamy peanut butter candy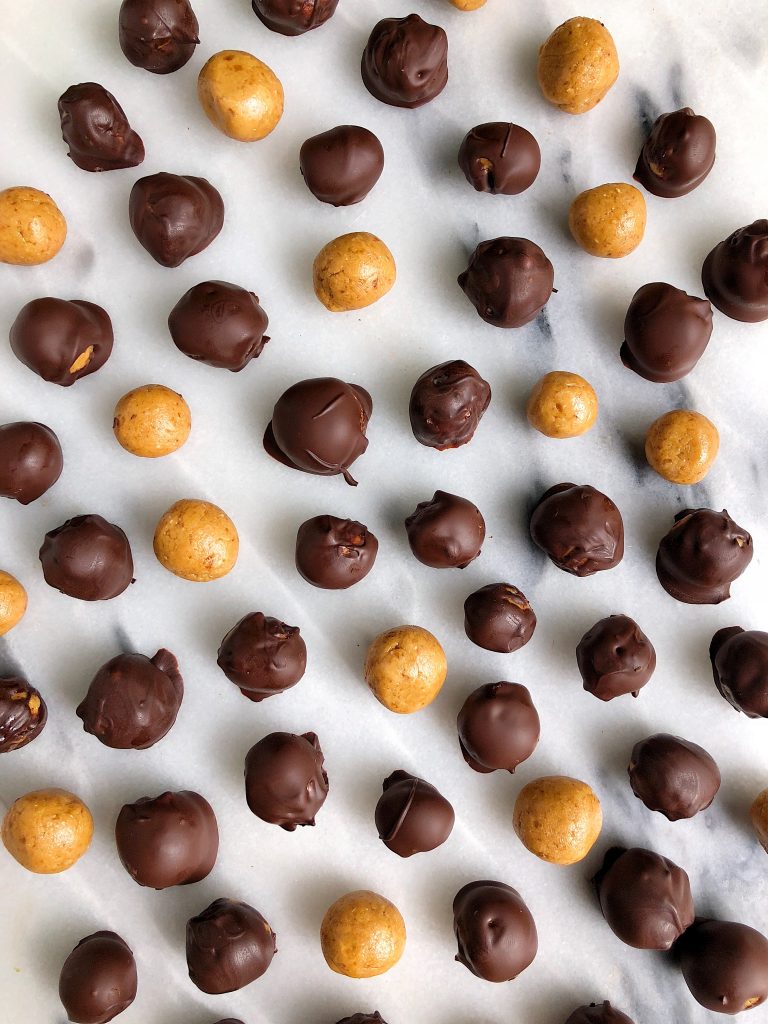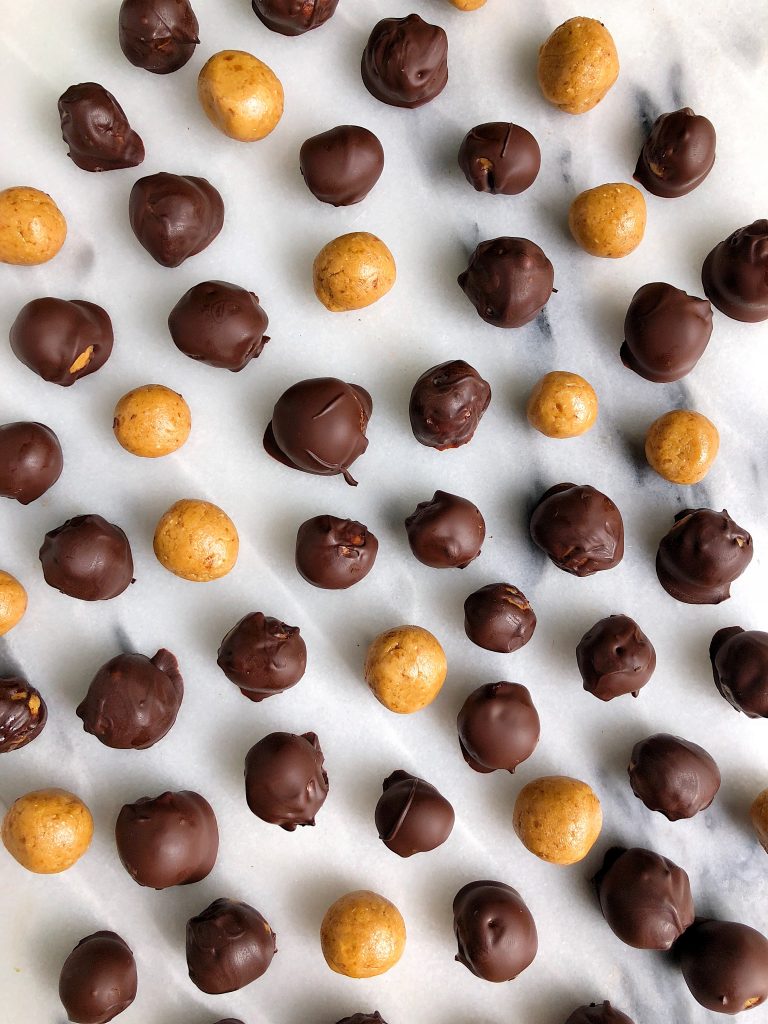 Paleo Chocolate Sheet Cake makes boxed cake seem silly to buy! This recipe is nut-free and so simple to make at home.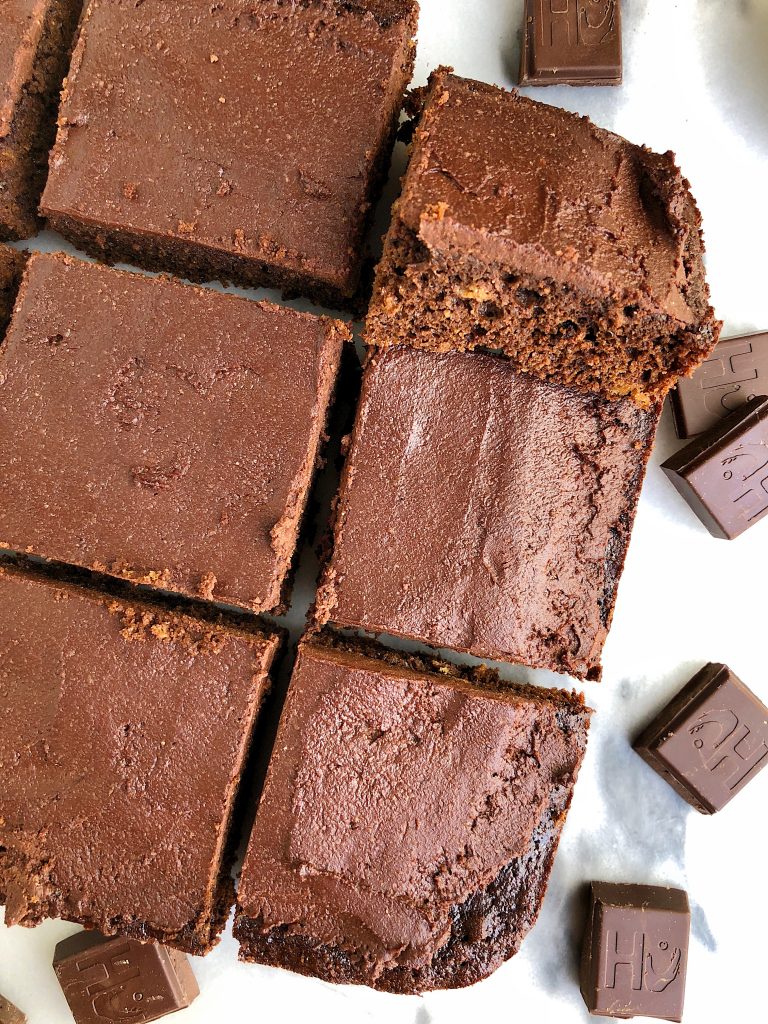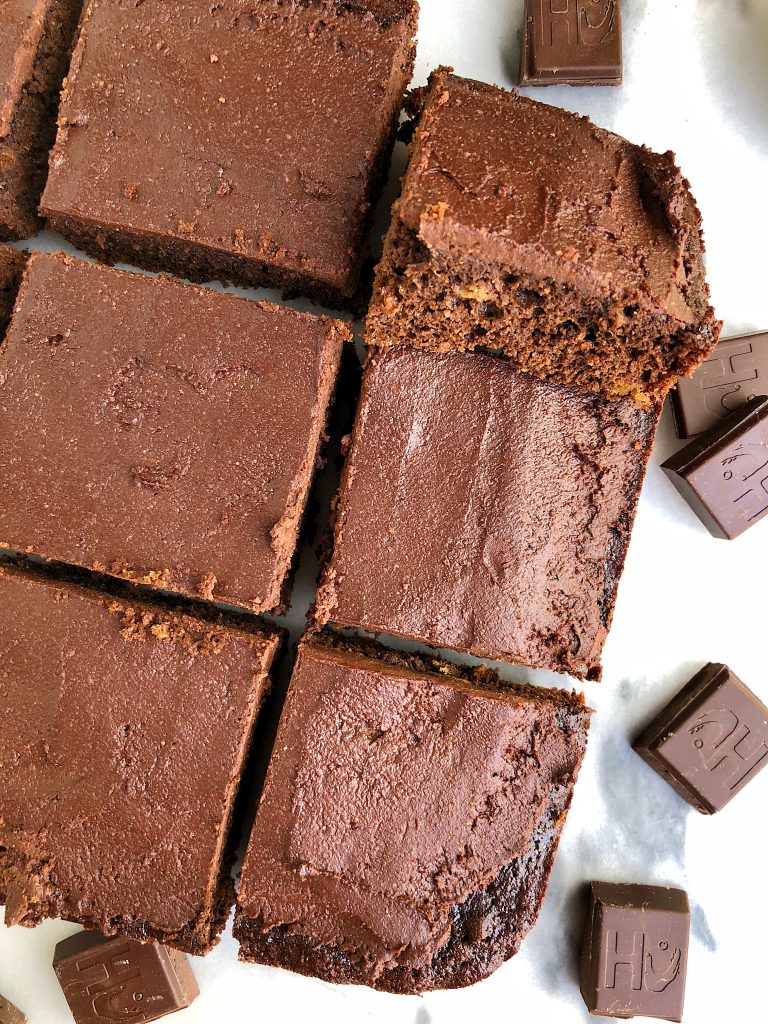 6-ingredient coconut flour cookies using all gluten-free and grain-free ingredients and ready in less than 15 minutes.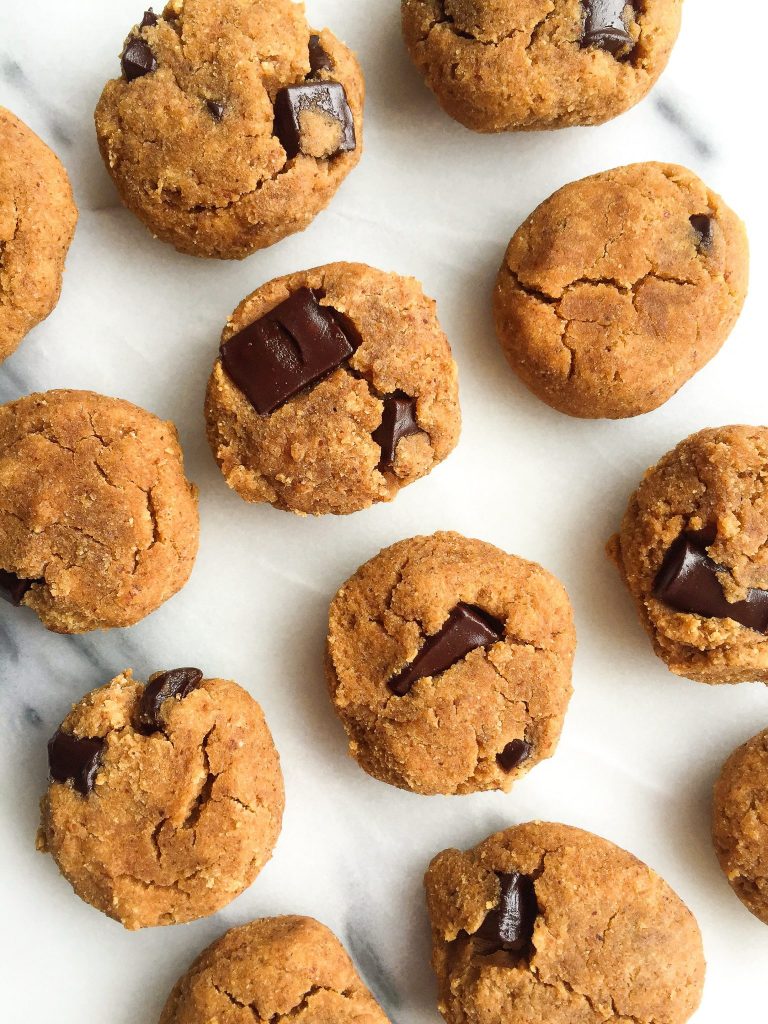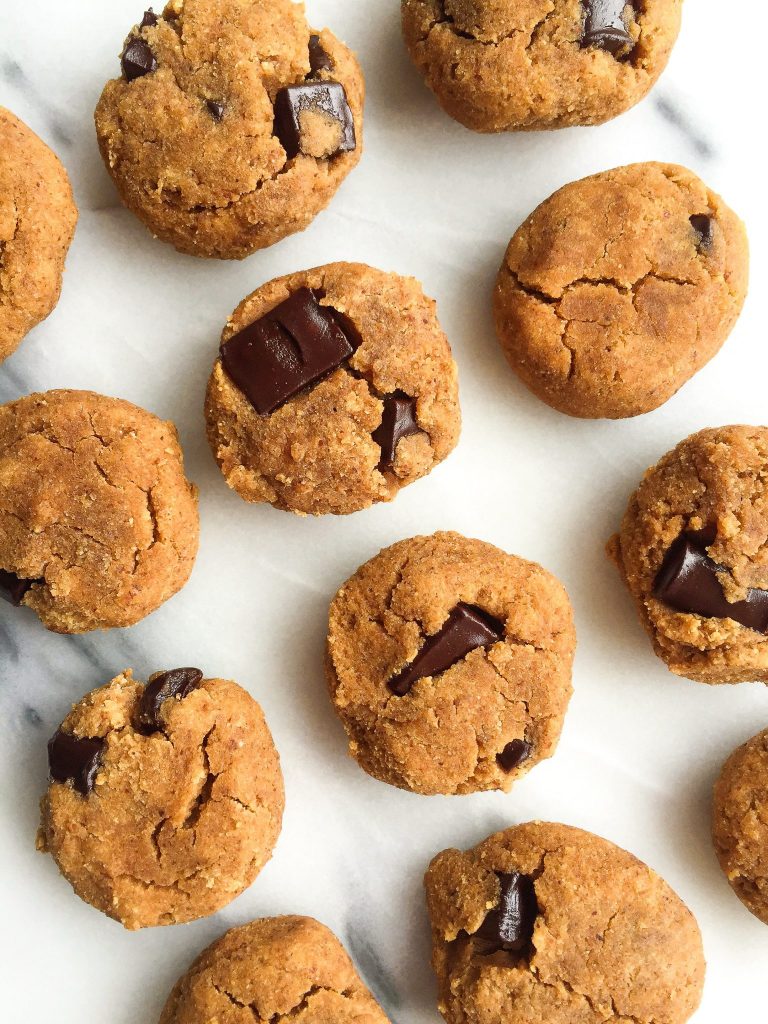 Paleo Chocolate Chip Cookies are the best simple cookie recipe to bake when you want a classic cookie with a paleo twist.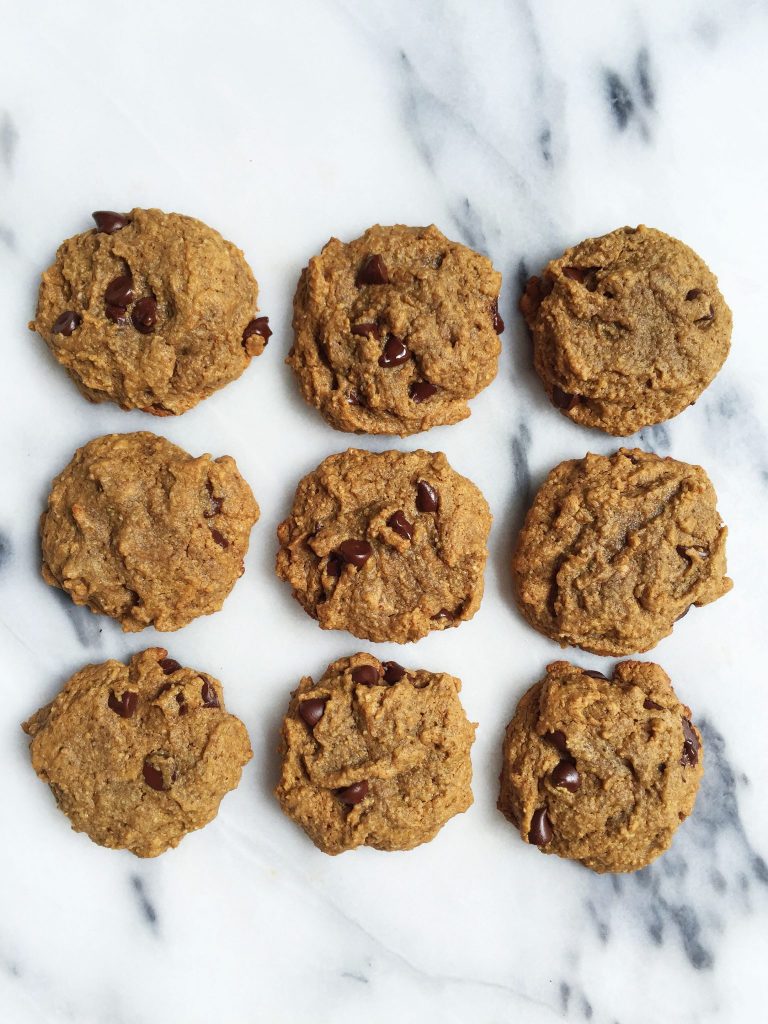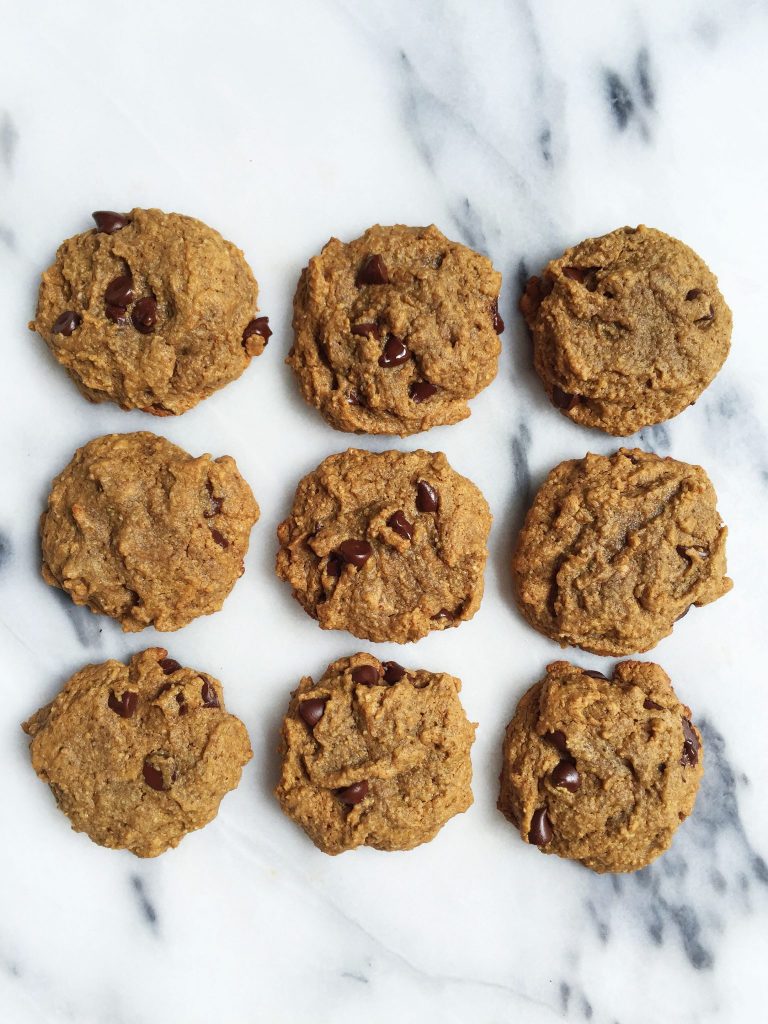 Dark Chocolate Peanut Butter Pumpkin Candies made with creamy peanut butter, pumpkin and dark chocolate and taste like healthier Reese's pumpkins!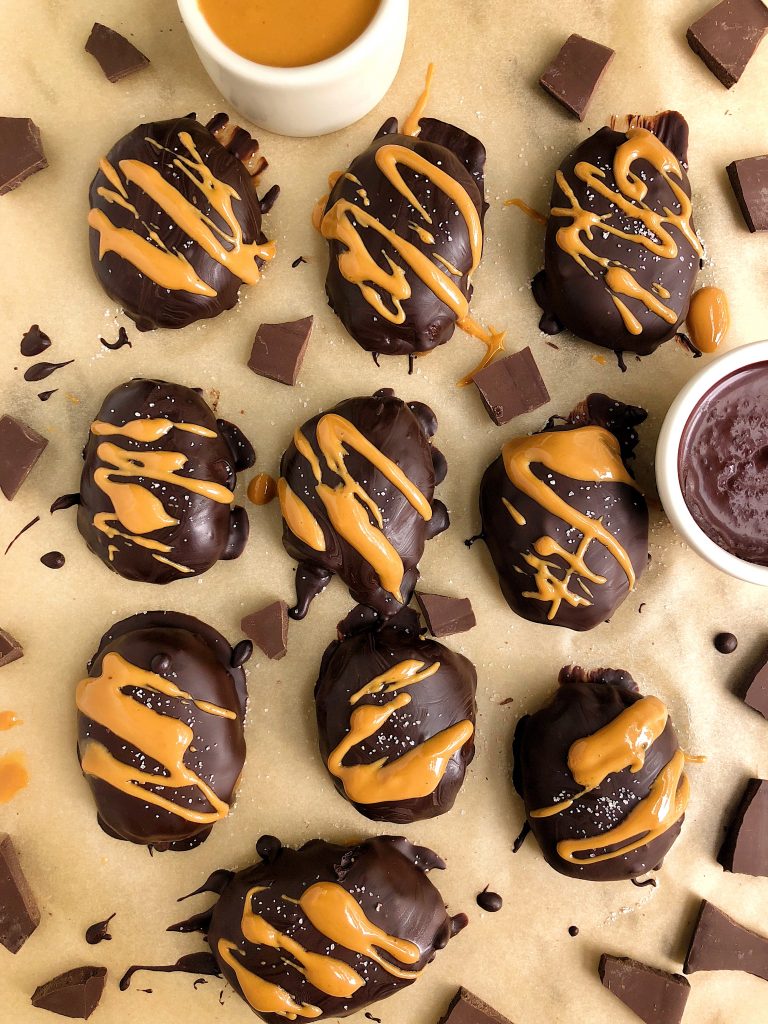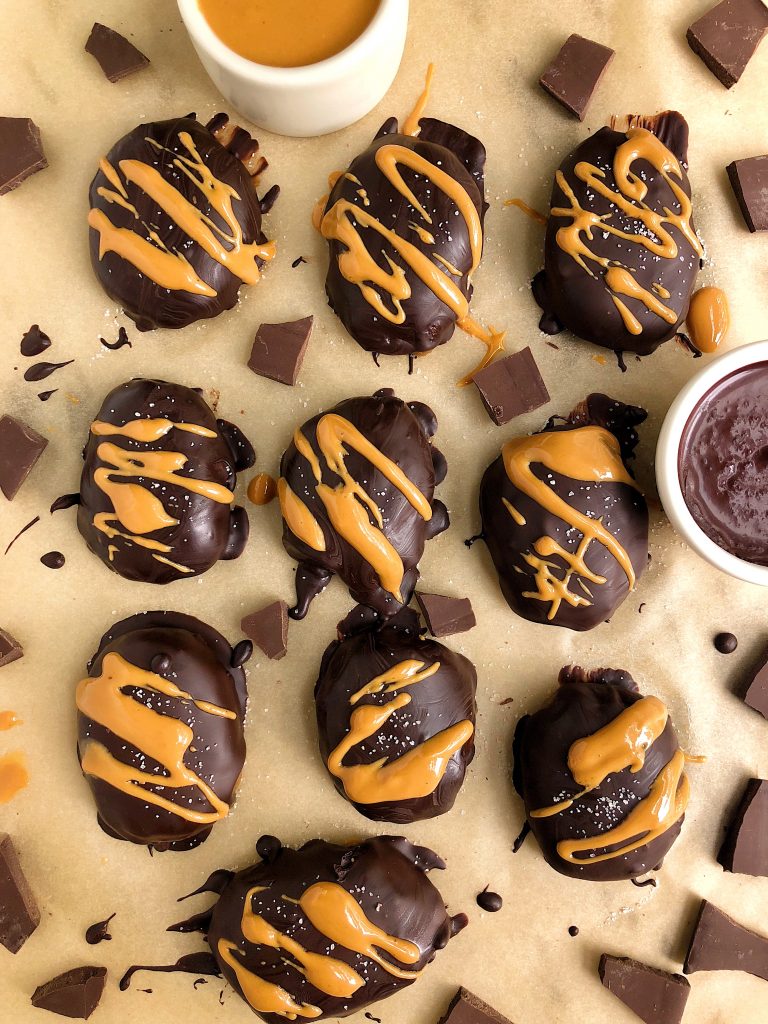 Healthy Double Chocolate Pumpkin Cupcakes are the best homemade cupcakes made with paleo ingredients and topping with homemade chocolate ganache.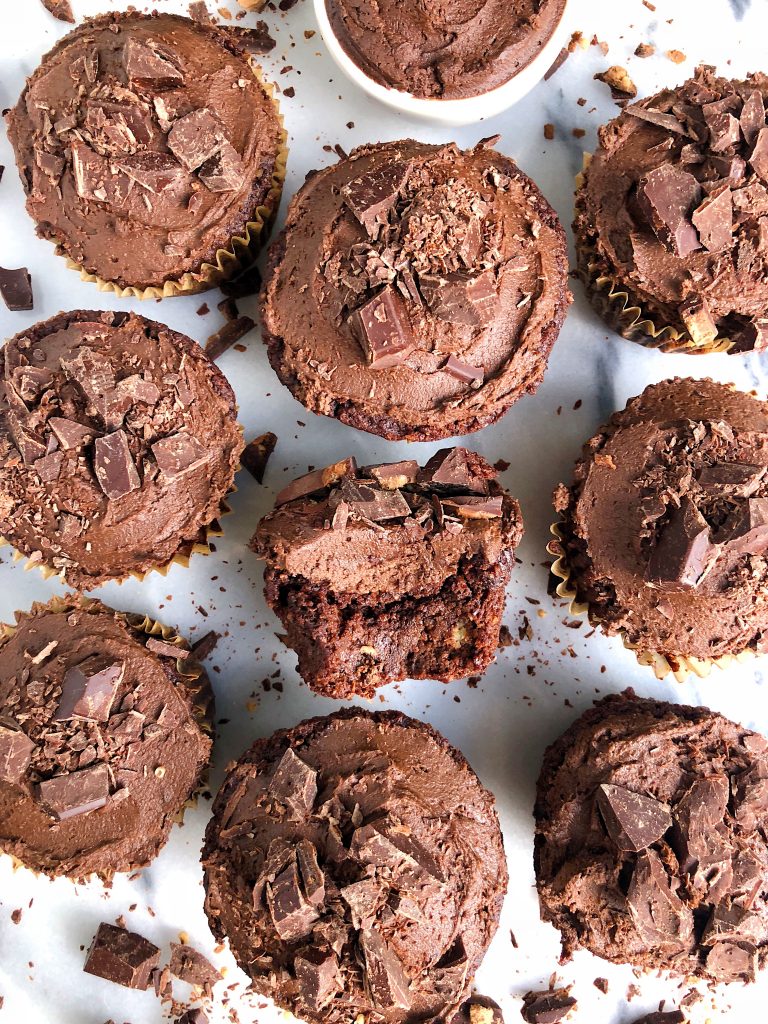 The Best Paleo Brownie Crinkle Cookies (nut-free + gluten-free)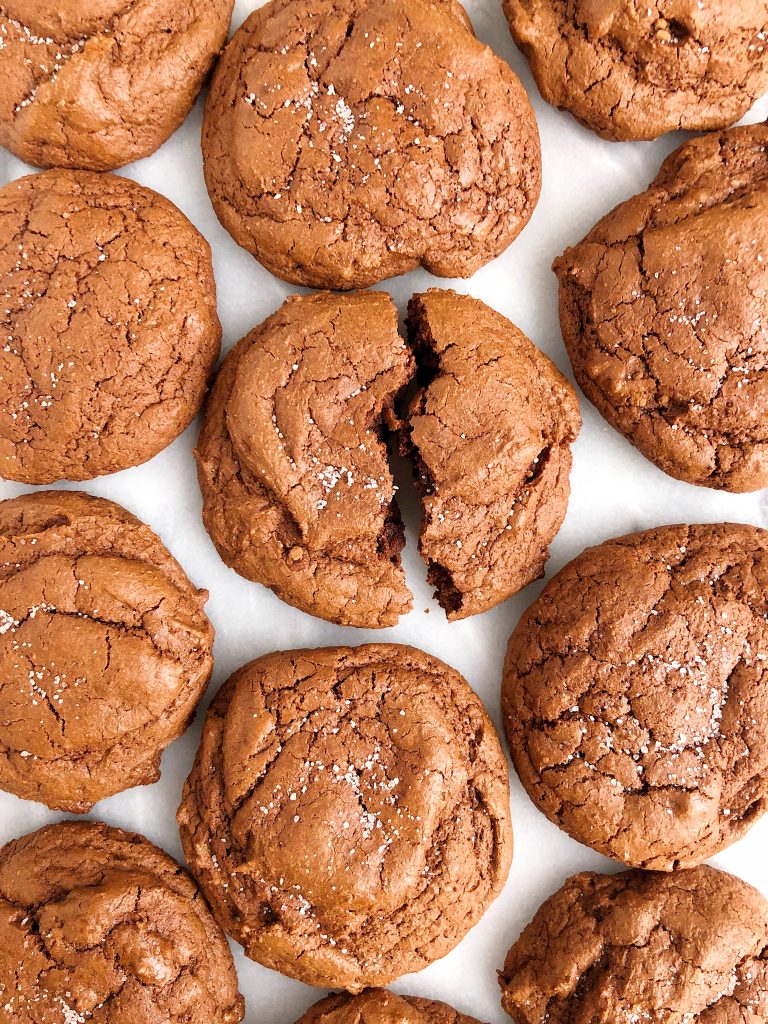 Coconut flour breakfasts:
6-ingredient Fluffy Paleo Pancakes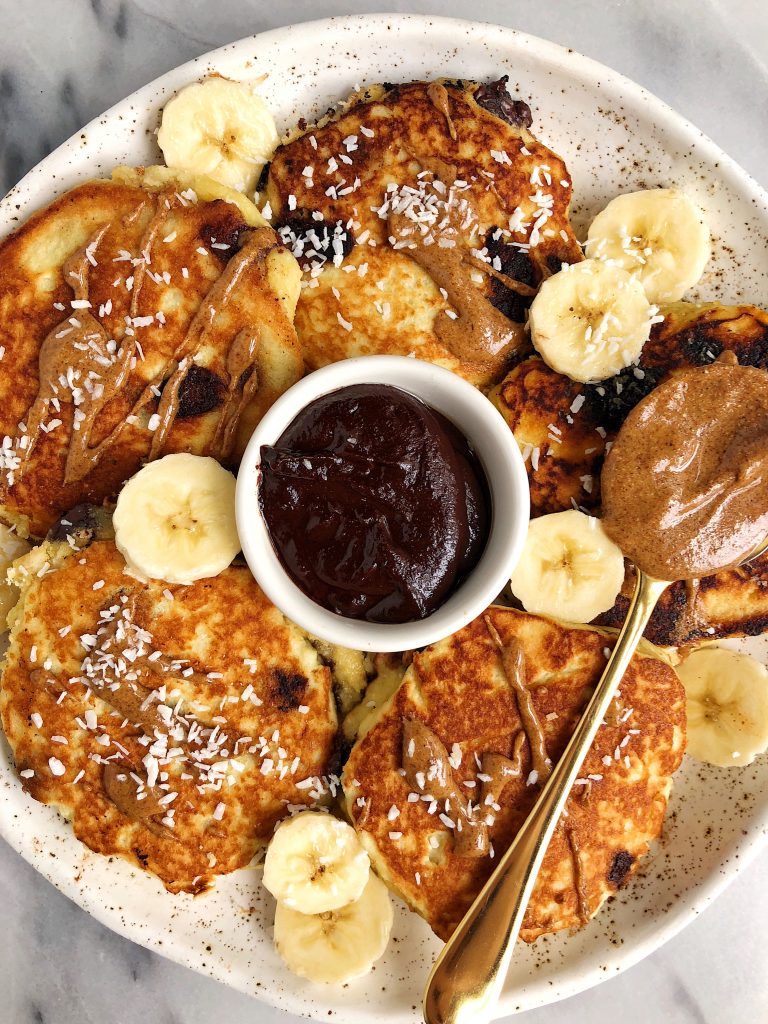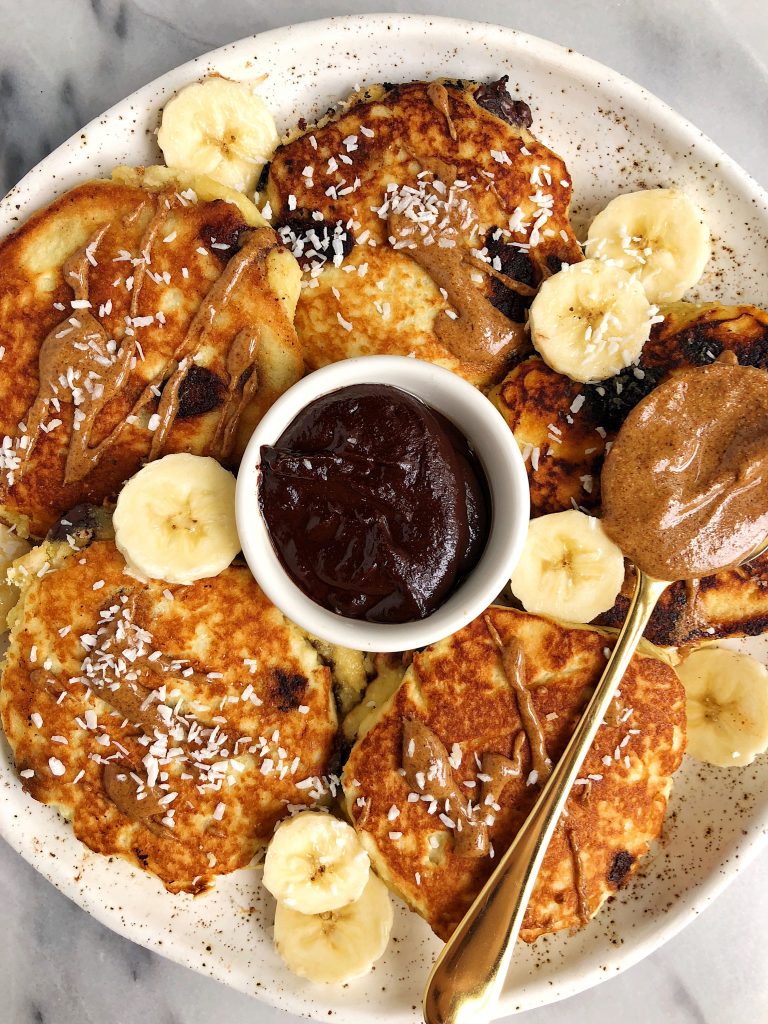 3-mnute Sweet Potato Banana Mug Cake is the fastest cake made for just one! It is gluten-free, grain-free and delicious!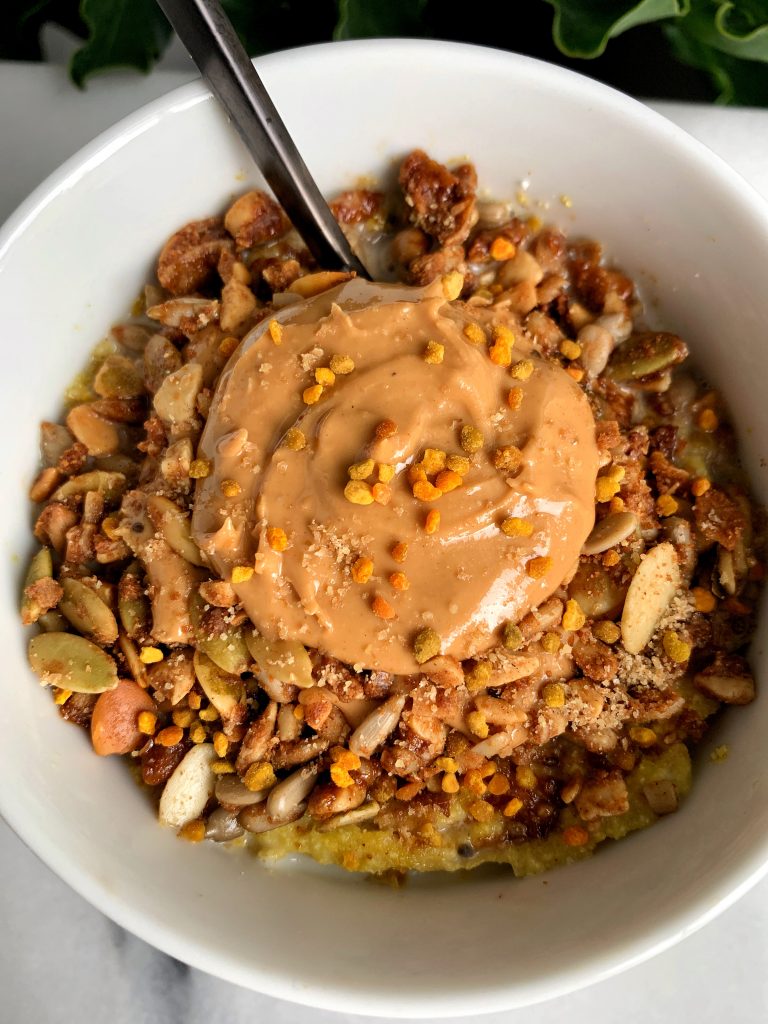 xx, Rach
SaveSave
SaveSaveSaveSave
SaveSave