Creamy Banana Bread Chia Seed Pudding made with a few vegan and gluten-free ingredients for a healthy banana bread pudding recipe!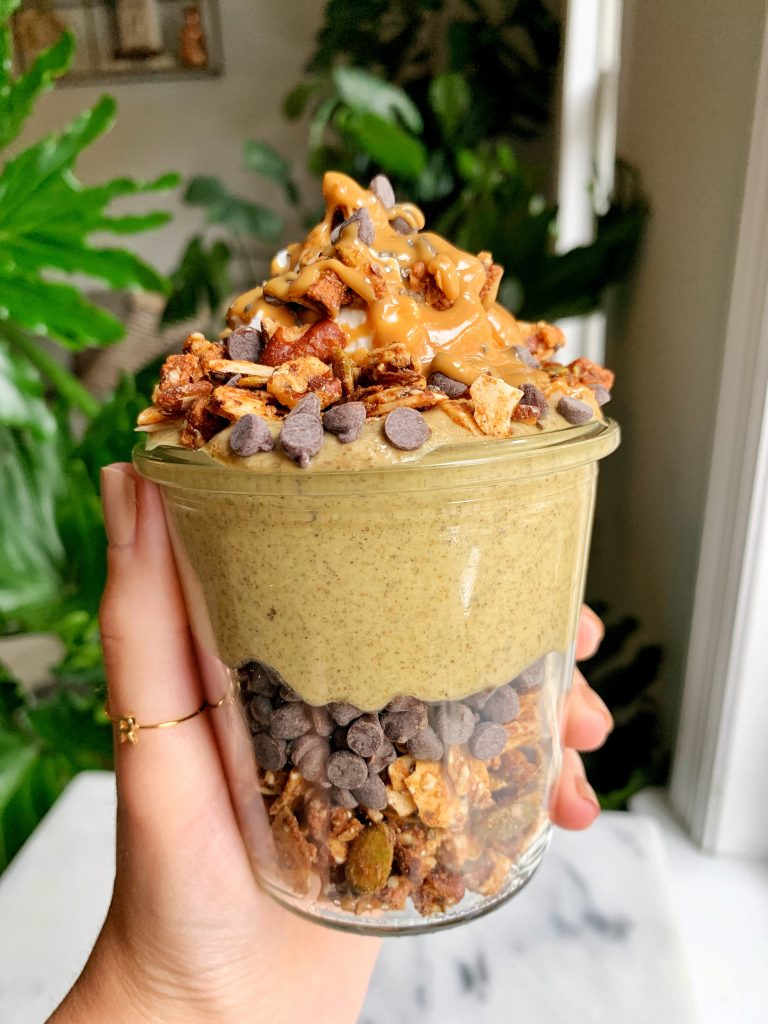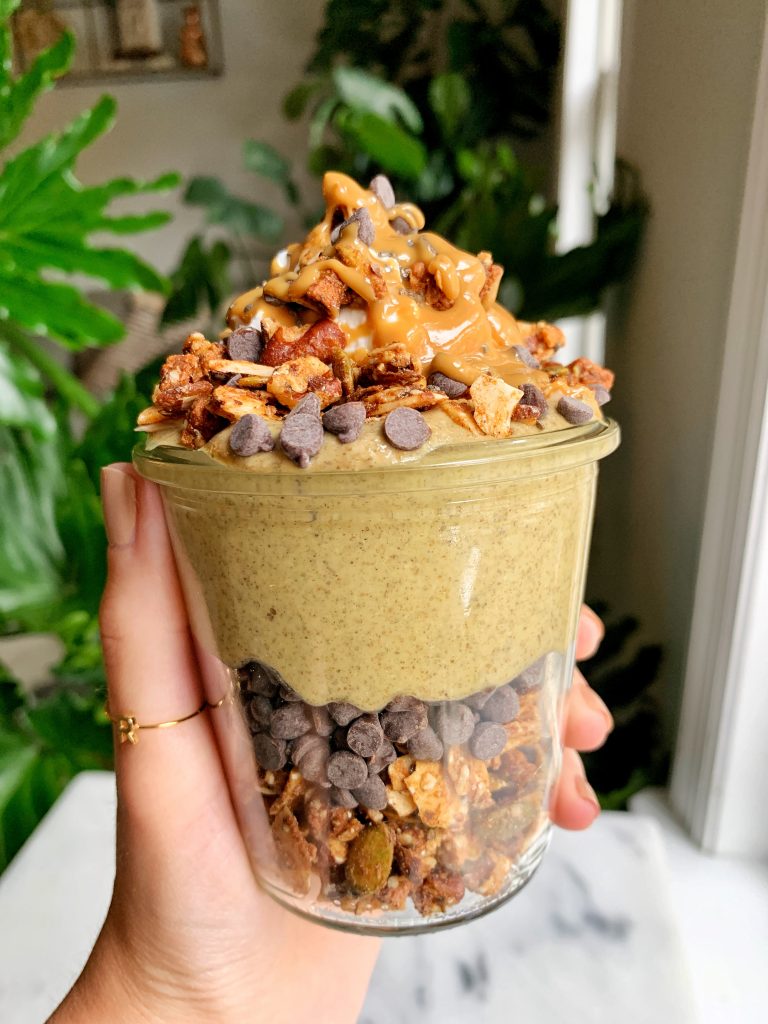 Remember when I shared this recipe this morning and there was no text in the blog post?
…mmkay! That is a sign that I need to get my ISH together. And by ISH I mean sh!t.
I have been going a million miles a minute lately between blog work, book work and caring for my bubba. I am by no means complaining and I know there are many many other people who are in situations much more hectic and stressed than mine but I'd be lying if I didn't say I have been feeling pretty blah.
High cortisol has been a struggle of mine in the past and I already feel it creeping back in. I'm going to start doing everything I can do slow down and manage them a bit better, but I would love to hear from you guys if any of you struggle with this too. If so, I will definitely make an effort to share more about this journey and how I am handling it. Also would love to connect with anyone else in a similar boat.
But now let's get to the real reason why you are probably here..
The EASIEST banana bread pudding!
Yup, you're new go-to breakfast option ready in about 5 minutes flat.
I am all about the easy food options lately. Not even because of Ezra (although that does minimize my food prep time), but also because I don't want to spend 10 hours a day in my kitchen making food everyday. It is summertime here and I want to enjoy the outdoors and soak in every ounce of vitamin D that I can before the winter hits.
This pudding has been on repeat lately. To the point where Jordan just expects it for breakfast in the morning.
I love that you don't have to let it sit overnight either (but you totally can prep it ahead of time) and you can simply blend it up and go about your day with an epic breakfast.
I use three different Garden of Life products here too (obsessed much?). Their organic chia and flaxseeds and their organic plant protein. I'm not the biggest protein powder user, but when it comes to making puddings and things like this I find it really helpful in making the recipe more filling.
I hope you guys enjoy this recipe and I will keep you posted on the cortisol updates!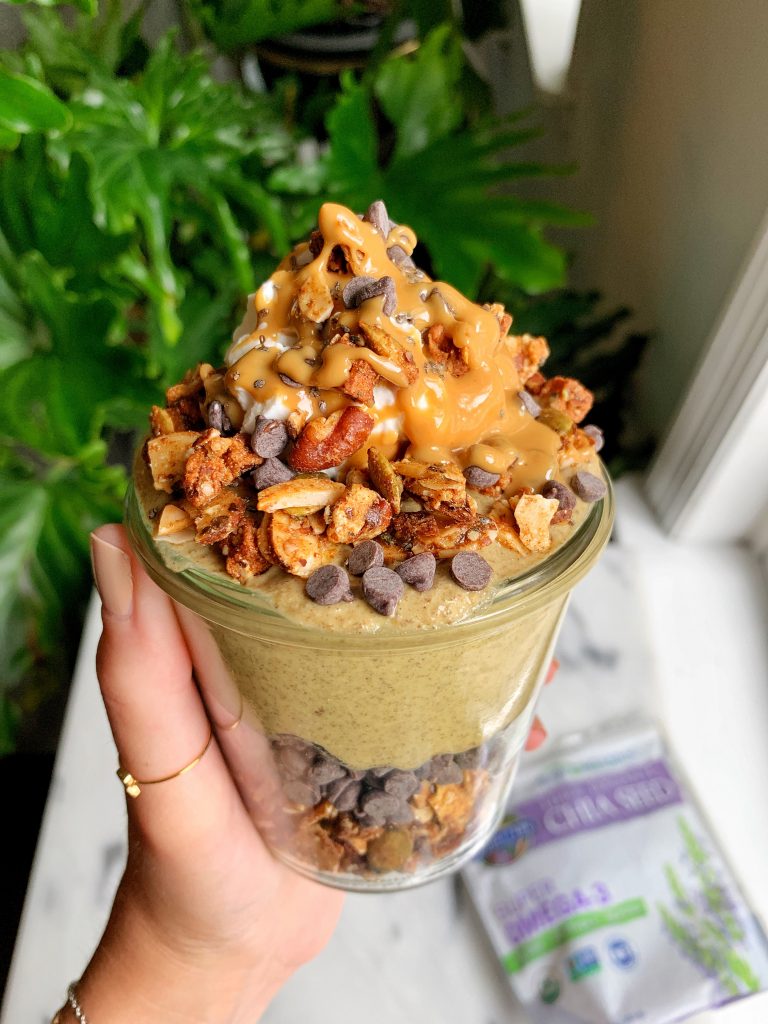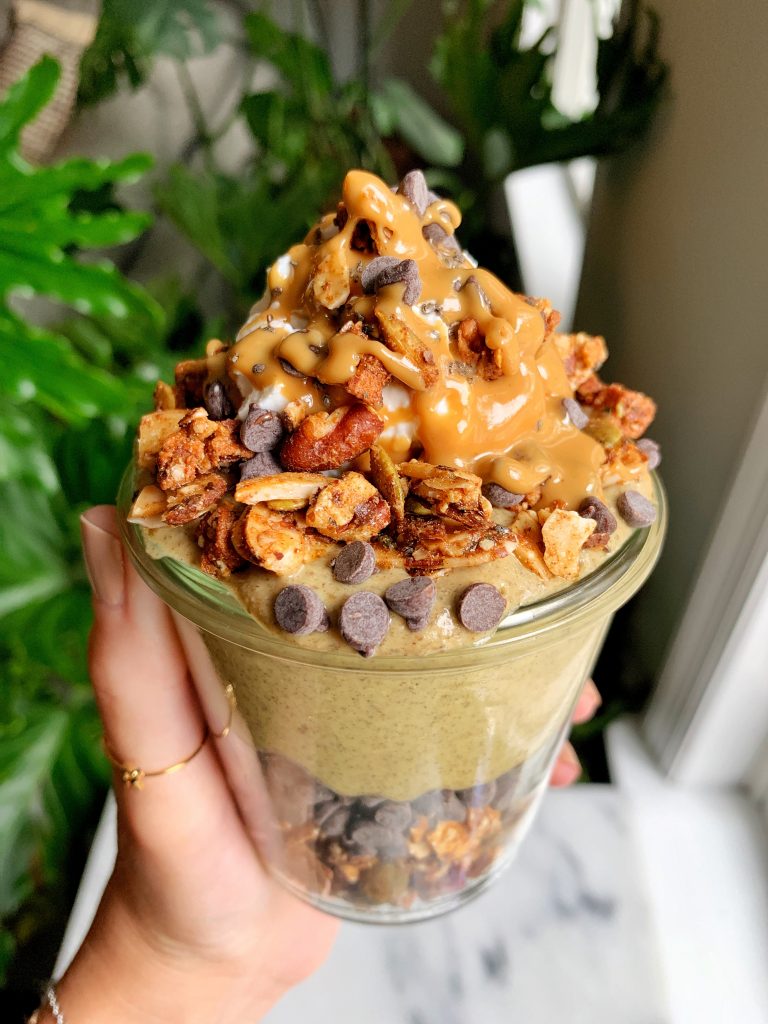 Print
Creamy Banana Bread Chia Seed Pudding
Creamy Banana Bread Chia Seed Pudding made with a few vegan and gluten-free ingredients for an easy and healthy banana bread pudding recipe!
Prep Time:

5 mins

Total Time:

5 minutes
Instructions
Add the ingredients to a blender or food processor of choice and blend until smooth and creamy (time will vary based off your appliance)
Pour into bowl or cup and enjoy with toppings (I love adding granola and chocolate chips to bottom + top of bowl!)
Notes
*Store leftovers in the fridge for 5 days
xx, Rach
Thank you Garden of Life for partnering with me for this post and supporting rachLmansfield!