Welcome to week 6 of our family food prep series! How to prep a week of healthy meals at once.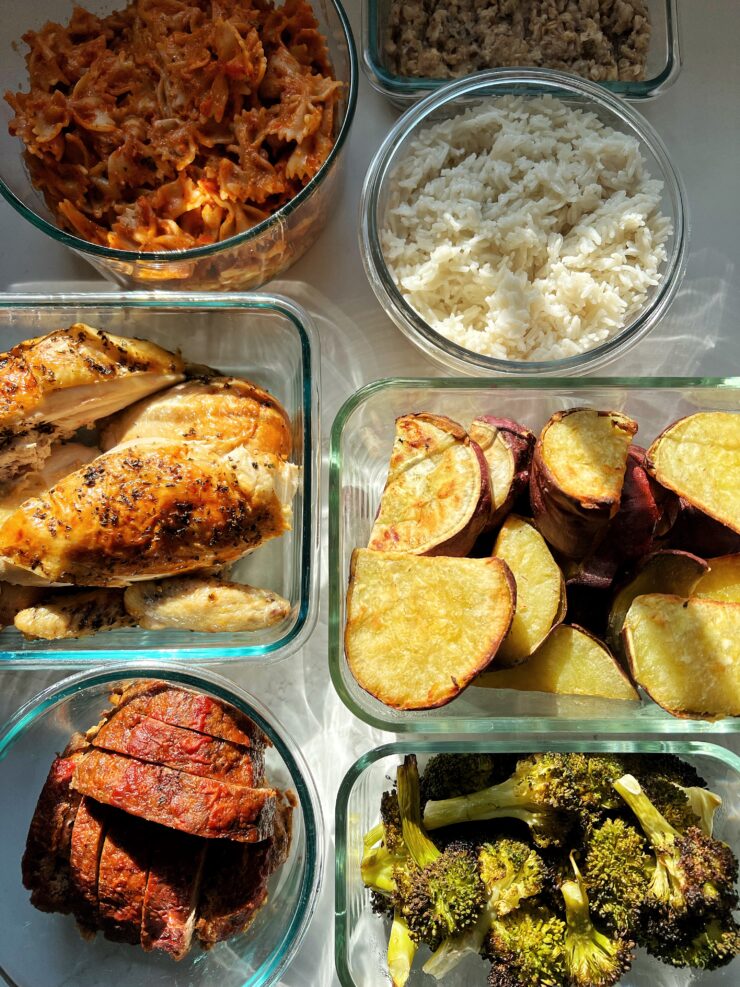 New year, no more holiday baking consuming 99% of my time (just a newborn lol!). So our family food preps are coming back and they are better than ever.
This food prep is filled with so many family favorites like roasted chicken and my go-to Japanese sweet potato fries. It's one that my kid's love, we love and I know you will love too. And remember my biggest piece of advice is to make it work for YOU and your family or roommate or yourself. I used to food prep for just Jord and I and we just tweaked the quanties.
Nowadays I am prepping for so many of us so our quantities are a bit wild. I can't even imagine Cooper starts eating too.
If you are looking for other examples of family food prep here we have: week 1, week 2, week 3 and week 4.
Here's how food prep for your family works:
Step 1: Pick out 2 types of protein you want to cook, 1 grain and at least 3 veggies to make. Optional: pick how you want to spice them up each night (use this week's meal ideas as a guide).
Step 2: Make a list of the ingredients you need to prepare each one. Keep in mind the number of people you feed will dictate the quantities of what you make. We do ours for a family of 4 but 2 adults and 2 young kids so what we prep differs from someone with 2 adults and 2 teenagers.
Step 3: Go to the grocery store or schedule your groceries to be delivered to save time/energy.
Step 4: Begin cooking. Set a timer so you actually see how long it takes you. We clocked ourselves and it took 1 hour 30 minutes this week. You will get quicker over time.
Step 5: Add everything to your tupperware or food storage of choice and store in the fridge until meal time.
Step 6: Heat and reheat however you want. Depending on the food I either do a skillet or microwave.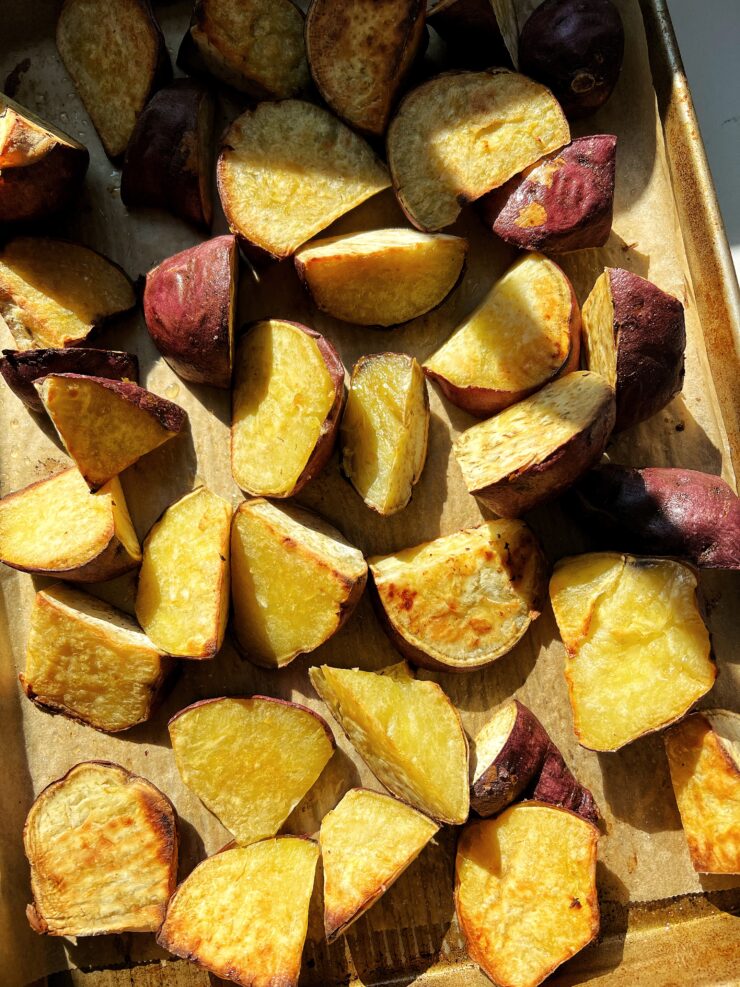 This week's family food prep line up: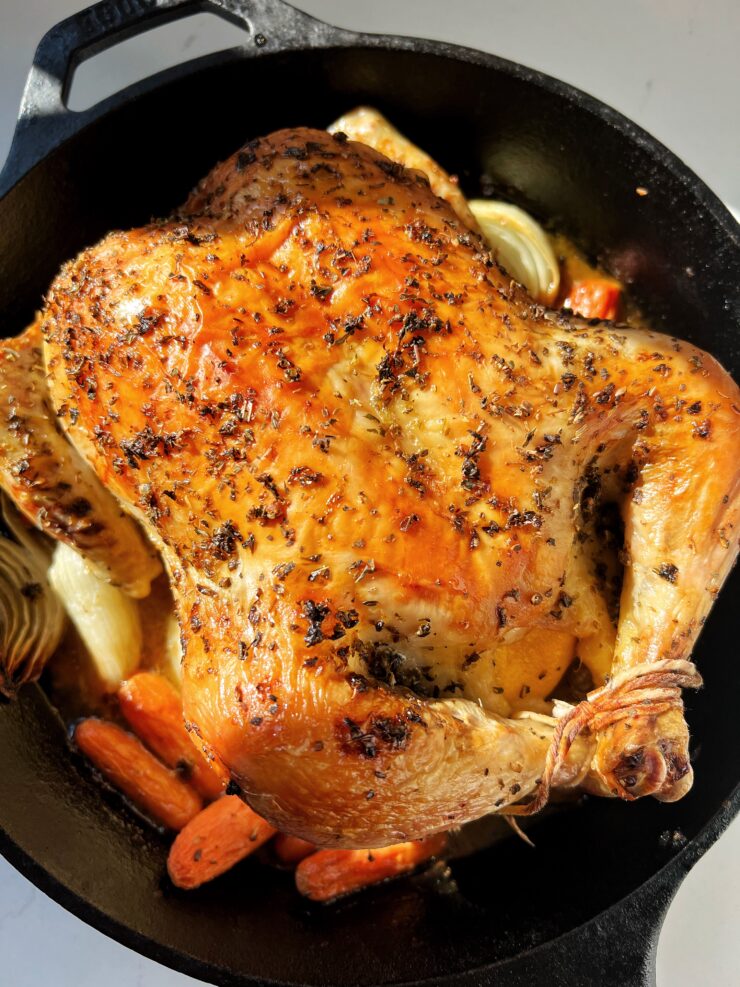 Different plate ideas with this week's prep:
Meal idea 1: Chicken, creamy rice with roasted broccoli
Meal idea 2: No-boil pasta bake and add broccoli to it for extra greens!
Meal idea 3: Meatloaf, sweet potato fries and broccoli
Meal idea 4: Make a fried rice using chicken, broccoli and add in scrambled eggs and add in some sesame oil and coconut aminos!
Let us know if you prep with us!