Sharing how to make the beloved sweet potatoes 3 different ways! All in the oven with our best tips and tricks for the best sweet potatoes of life.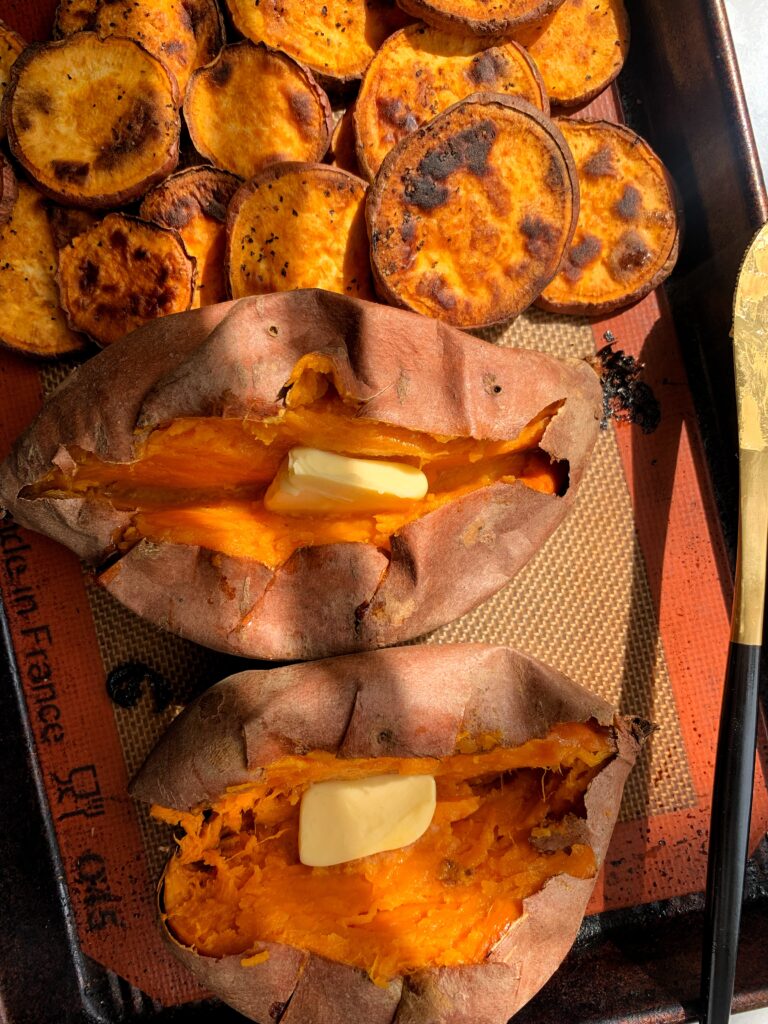 Sweet potatoes are my love language.
They are a staple in our daily eats. Summer, fall, spring, whenever! We are making sweet potatoes all the flipping time. Especially Ezra and Brody. They are absolutely obsessed with Ez is constantly putting sweet potatoes into our grocery cart during his trip to the store.
But how do we make them? Well thank you so much for asking!
We always switch things up depending on what we are craving and how we are serving them. Also J of course has his favorite way and so do I. So we usually end up doing a few different ways each time. But don't worry about Ez – he consumes them anyway he can get them ha!
These are our 3 favorite ways to make sweet potatoes: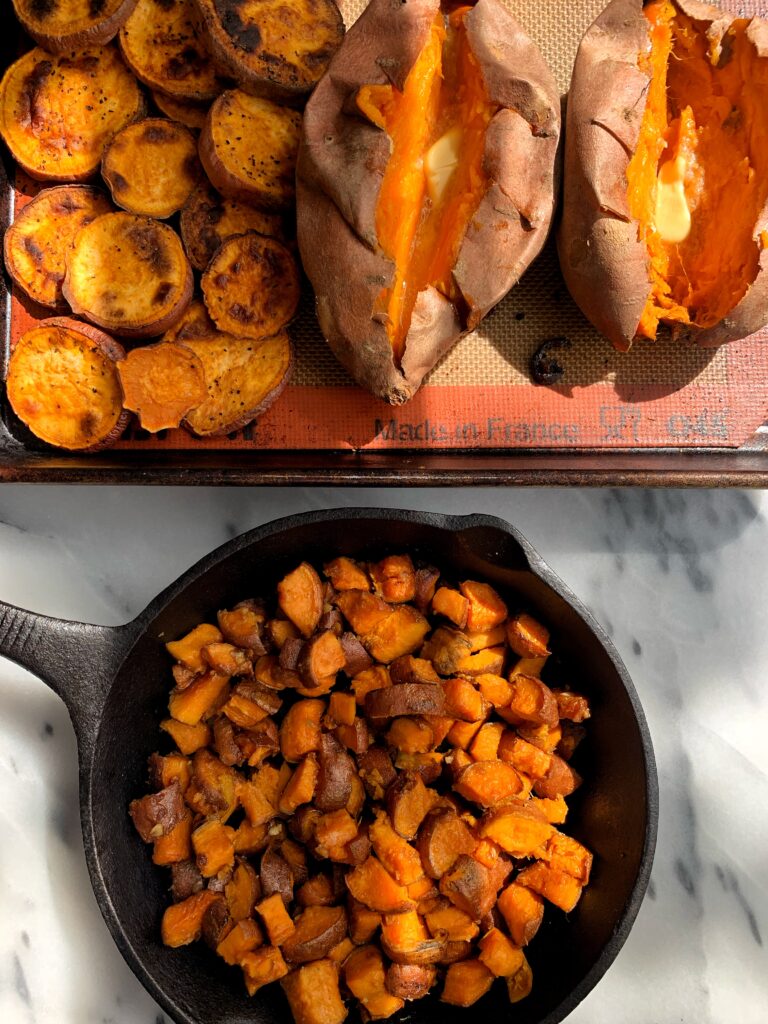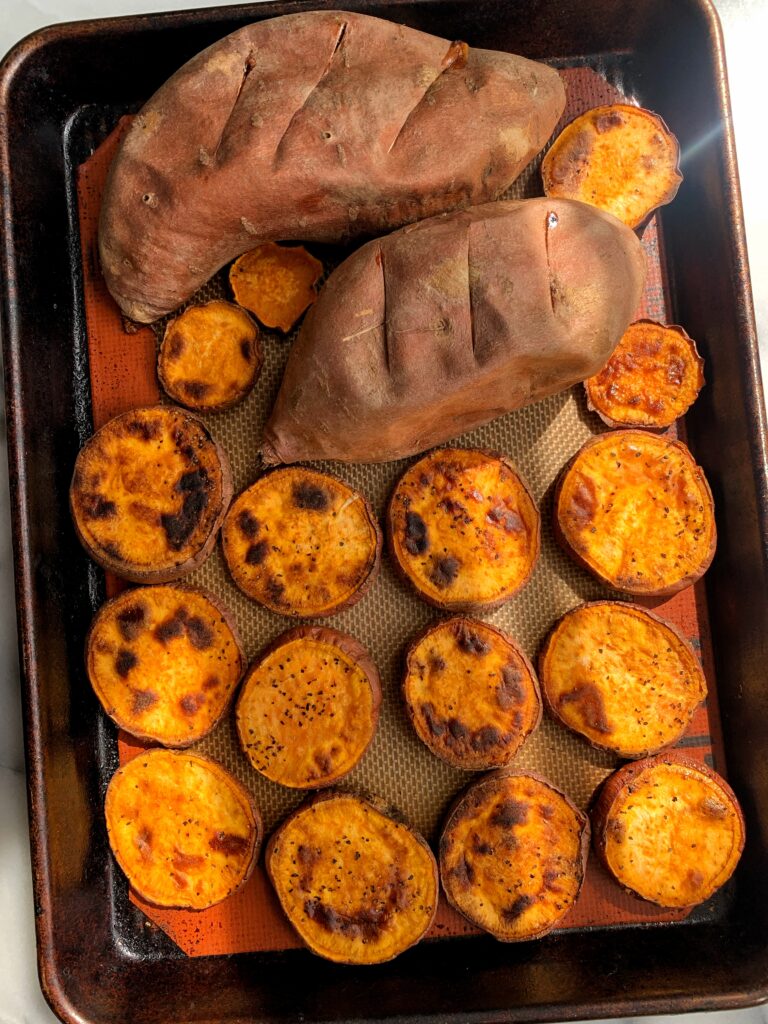 Baked sweet potato + tips on how to:

Let's just take a moment to appreciate the simplicity of a baked sweet potato. You can mash up it up once it's ready and scoop it right out of the skin. Add a little butter or ghee if you want and serve it with some chicken, make it into waffles (like in my cookbook) or anything you want.
When it comes to baking potatoes, we keep things simple. Wash them with veggie soap, poke a few holes with a knife or fork and roast in oven at 425 degrees until they are soft. Usually this is about 50-60 minutes for us.

Sweet potato slices + tips on how to:

These are my favorite way besides sweet potato fries of course. I love serving them with buffalo chicken burgers or as the buns with my paleo lamb burgers.
Heres the scoop on these – wash them up like we say above then slice into rounds using a *good* quality knife. Add a little oil and whatever seasonings you want then bake them in the oven at 425 degrees for about 25-30 minutes and flip half way through! I usually do black pepper and keep it simple.

Sweet potato hash + tips on how to:

This is Jordan's favorite way to make his potatoes lately. We love putting a fried egg right on top with a little bacon too.
For this we usually heat a skillet with a little oil, minced garlic and chopped onion then add in the sweet potatoes cut into rounds then cut in half then in half again to make little triangles of sorts. Add them to the cast iron skillet then pour about 1/2 cup (you may need more) of bone broth to the skillet and bake in oven for about 20-30 minutes or until caramelized (flip half way through!)