Oven-Baked Dijon Salmon Burgers made with just five gluten-free and dairy-free ingredients for an easy healthy dinner recipe!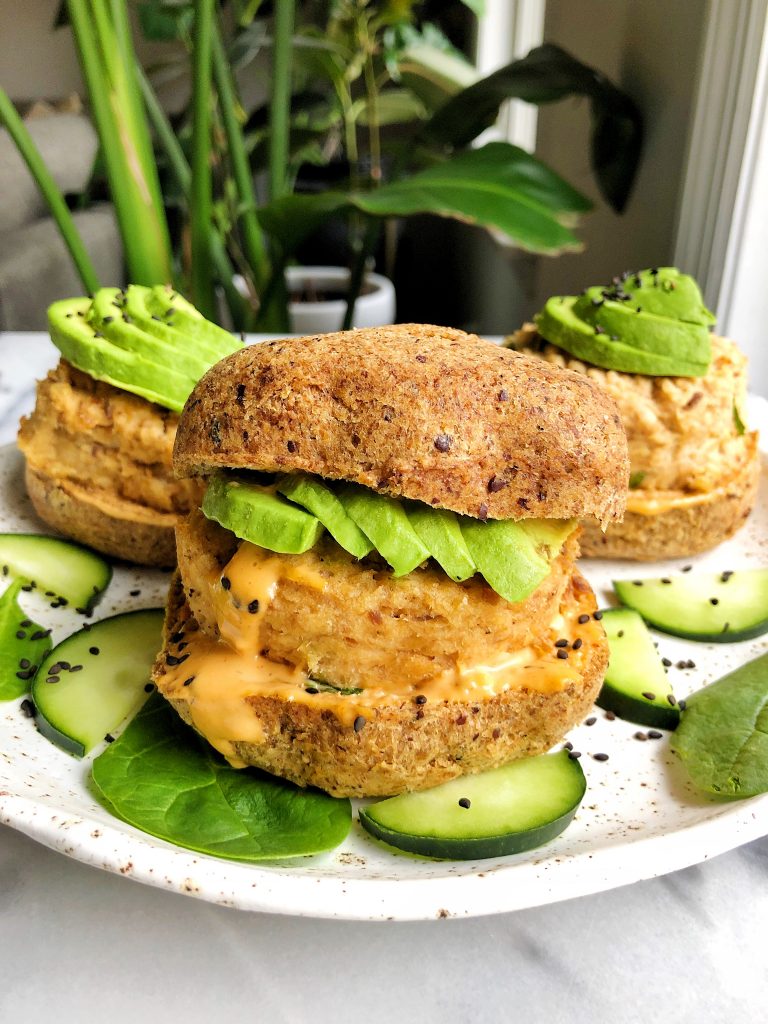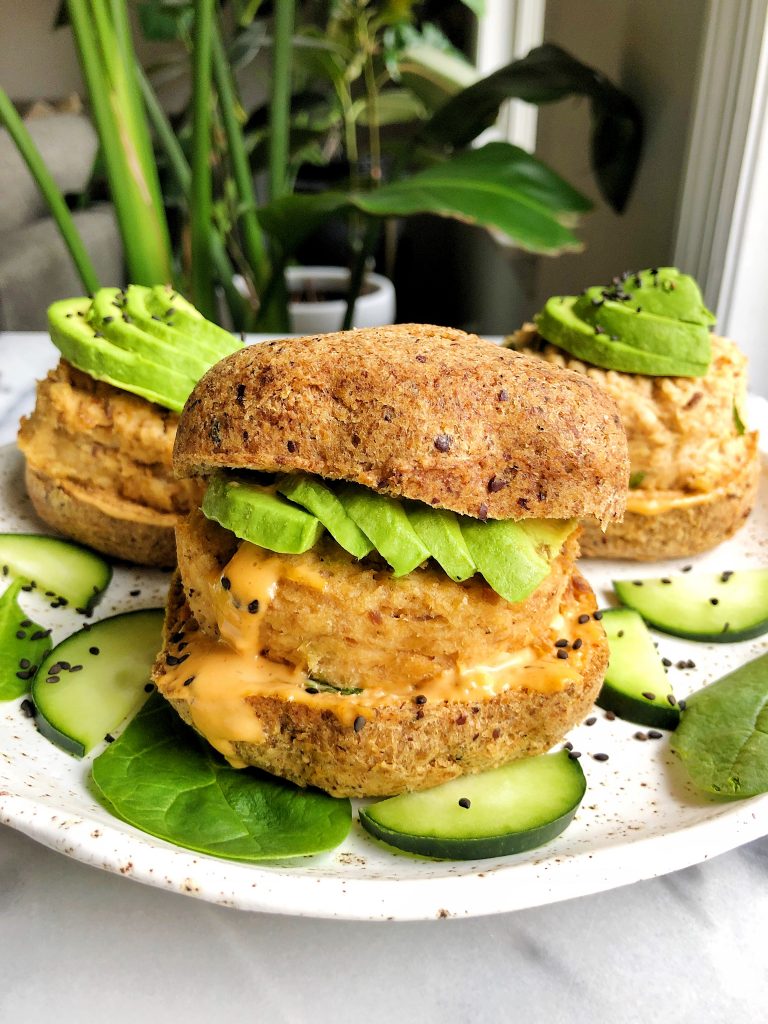 Have you noticed my obsession with salmon burgers yet?
Over the past year, I have made a handful of various types of salmon burgers. And the obsession just seems to be getting more and more insane every single time I make them. As someone who loves eating salmon, I am a bit particular about the quality of the salmon I eat, making it a bit harder to actually eat it these days.
My favorite is Wild Alaskan King Salmon, the kind that is so thick and fatty and fresh. Grill it or broil it so it's crispy on the outside and soft butter-like center – SO GOOD.
But being that that type of salmon is both expensive and just rare to find, I love having my wild salmon cans on hand from Safe Catch. I always use their salmon in my homemade burger recipes as well as those salmon quesadillas! Safe Catch tests every single can for mercury and for both their wild tuna and wild salmon, it is the lowest mercury limit and they also use an artisan cook process. There are no added fillers or anything either – just pure salmon and it is sustainability caught (heck YES!).
But now let's get back to these Oven-Baked Dijon Salmon Burgers. They are egg-free, grain-free, paleo and oven-baked so there is no crazy mess or smell in the kitchen. I do love crisping them on a pan too, but that is totally optional.
I use ingredients like almond flour, avocado mayo (sub egg free mayo if needed) and spoonfuls of dijon to perfect the flavor in these gems. They are one of my faves to prep earlier in the week and heat up with a toasted bun and some sweet potato fries for dinner at night.
I hope you guys love these as much as I do. Here are a few of my other favorite burger recipes from the blog too: Paleo Jalapeño Salmon Burgers, Sweet Potato Bun Lamb Burgers, Skillet Turkey Burgers and Whole30 Veggie Burgers.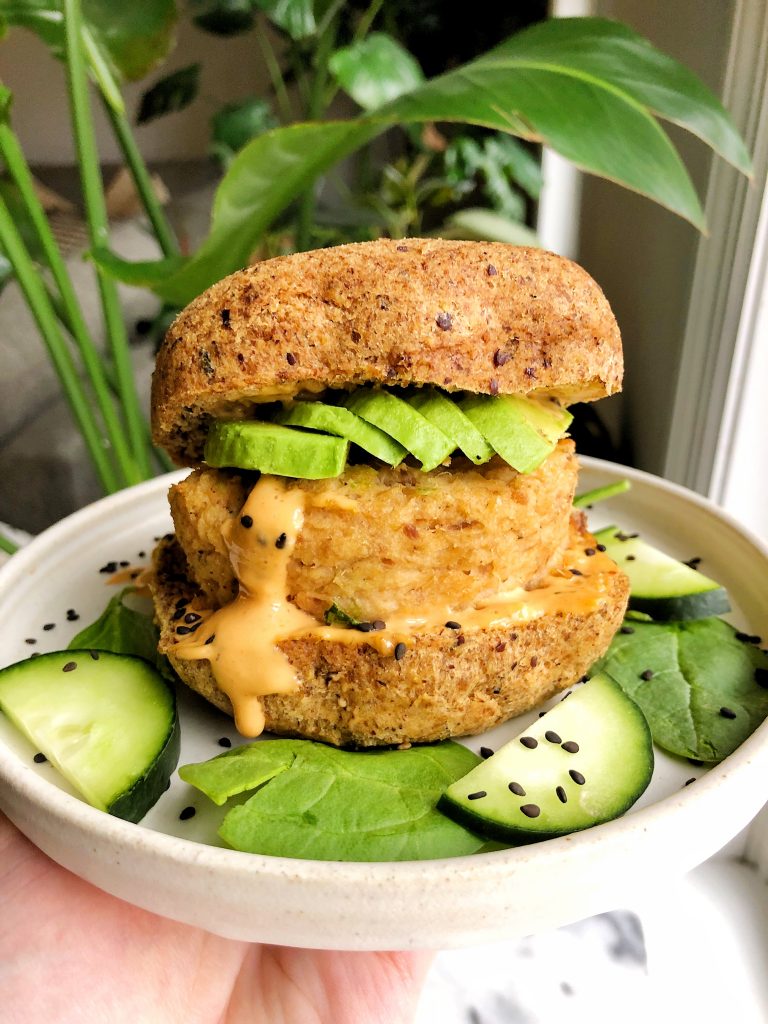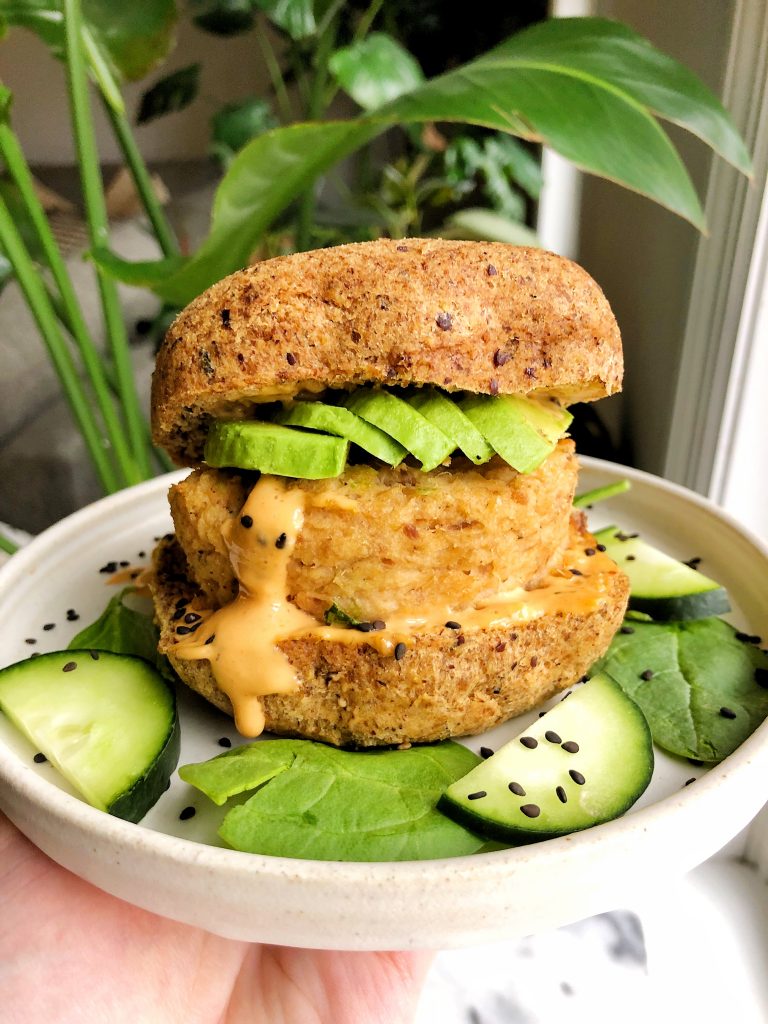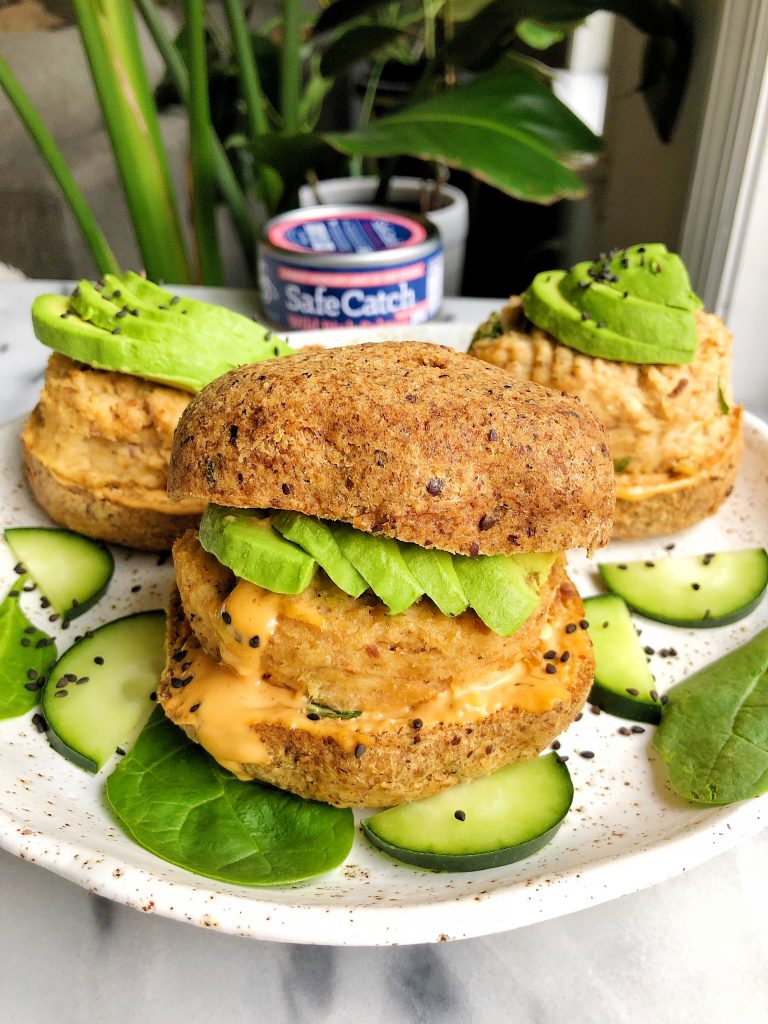 Print
Oven-Baked Dijon Salmon Burgers
Oven-Baked Dijon Salmon Burgers made with just five gluten-free and dairy-free ingredients for an easy healthy dinner recipe!
Prep Time:

15 mins

Cook Time:

20 mins

Total Time:

35 minutes
2

five-ounce cans of Safe Catch Wild Salmon

1/4 cup

avocado mayo (or use an egg free

one

if needed!)

1/4 cup

almond flour (sub oat flour if nut-free)

2/3 cup

organic leafy greens, chopped

2 tablespoons

dijon mustard

1/2 teaspoon

black pepper

For serving: buns of choice, avocado, greens, anything you are craving!
Instructions
Drain each can of salmon and make sure all liquid is gone from the can
Add the salmon to a medium bowl and mashed a bit with a fork
Add in the mayo, almond flour, greens, dijon and black pepper and mix well with a fork to evenly combine
Line a small baking tray or dish with parchment paper and form burgers using 1/2 cup measuring cup and add to tray
Place small tray in the fridge for at least 10 minutes so the burgers set a bit
Preheat oven to 350 degrees and bake burgers in oven for 12 minutes, then gently flip and bake for another 10 minutes
Serve with desired toppings and enjoy!
Notes
*Store leftovers in the fridge for 3 days or freeze for 2 months
xx, Rach
Thank you Safe Catch for sponsoring this post!