The Best Paleo Pumpkin Banana Bread Muffins using my favorite mix from Simple Mills and a few other healthy ingredients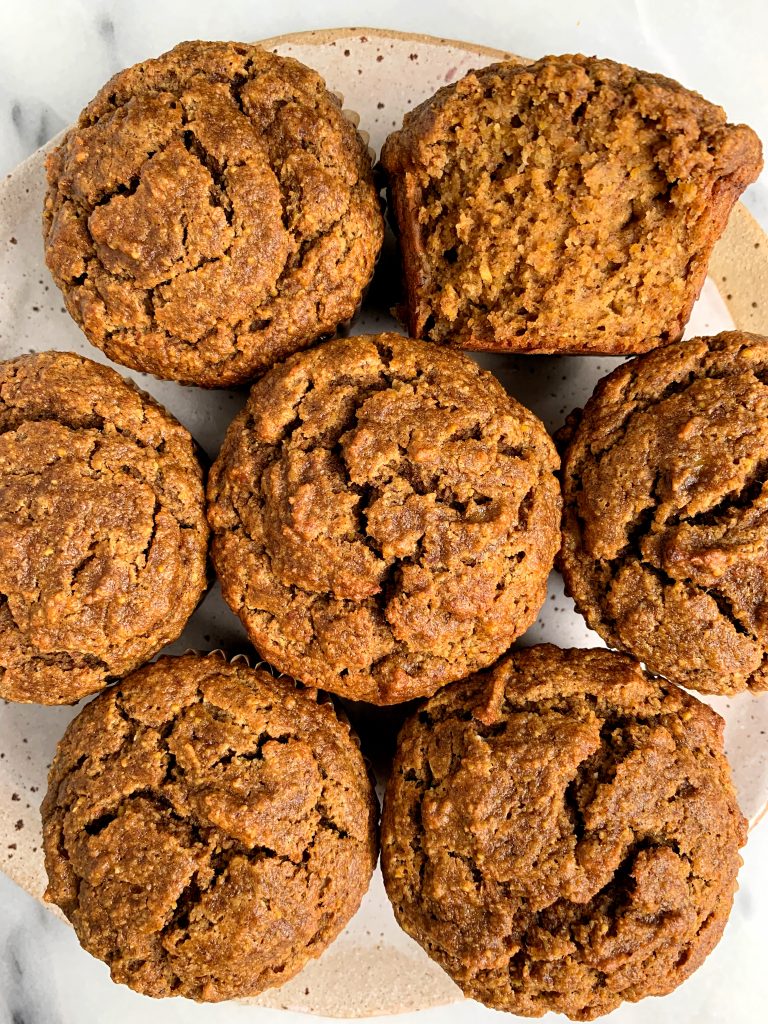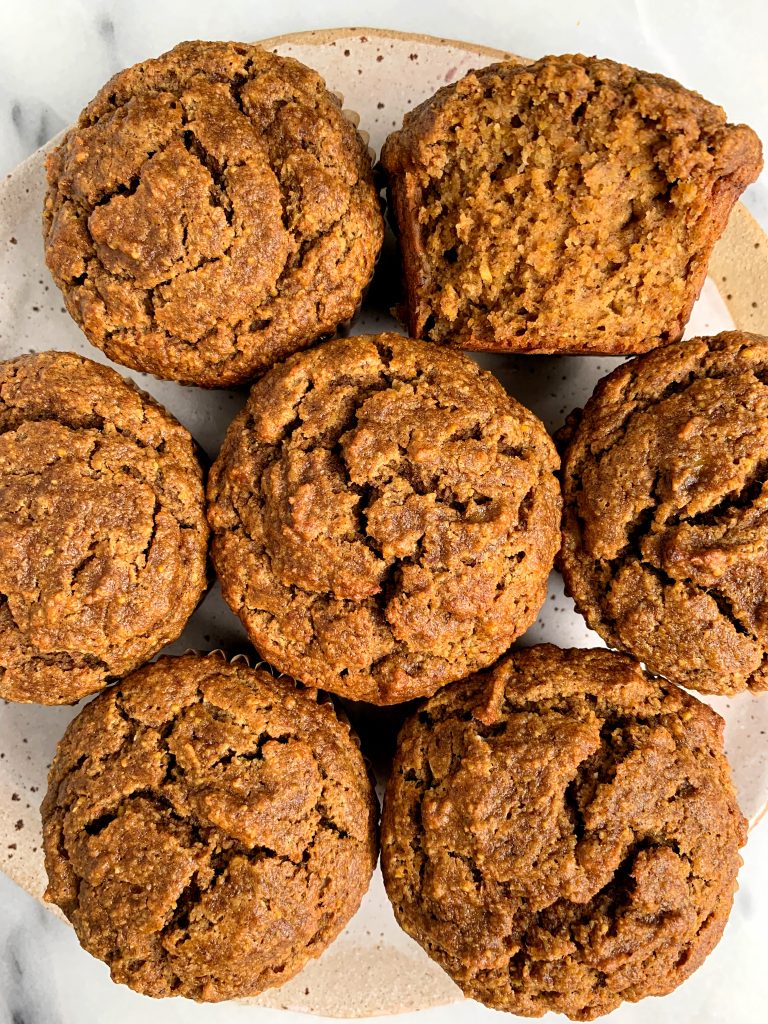 I didn't think it was possible to love a muffin recipe so much. But these pumpkin banana muffins are truly some of the best muffins I have ever eaten.
Likely because Simple Mill's does half the work for us here, so the amount of effort we put in it minimal.
It has taken me until October to combine banana bread AND pumpkin bread into one perfect muffin. And part of me thinks that took way too long, but the other part of me is too busy swooning over these bad boys.
Simple Mill's baking mixes are the best.
I personally find that the Simple Mill's Pumpkin Muffin & Bread mix one of their most underrated products. But then again, I truly love every single thing that they make. So to even pick a favorite is nearly impossible. Obviously for fall the pumpkin mix is my favorite, but I also bake and snack on everything they offer.
Their mixes are all grain-free, have no refined sugars, creepy oils or anything. They are pretty much the ingredients we use in our own kitchen but in a box ready to whip up.
I simply added some mashed banana to these in addition to the ingredients the mix calls for. And I added some extra almond flour since the mashed banana does add a bit of extra moisture to the recipe.
These muffins turn out bakery-style. Our own paleo bakery-style pumpkin banana bread muffin has never been so tasty or so easy!
Here are a few of my other favorite recipes on the blog using Simple MIll's goodies: The Best Vegan Creamy Tahini Caesar Salad (gluten-free), The Best Chocolate Chip Cookie Stuffed Brownies (gluten-free + vegan) and Vegan Pumpkin Peanut Butter Pie with Cookie Crust.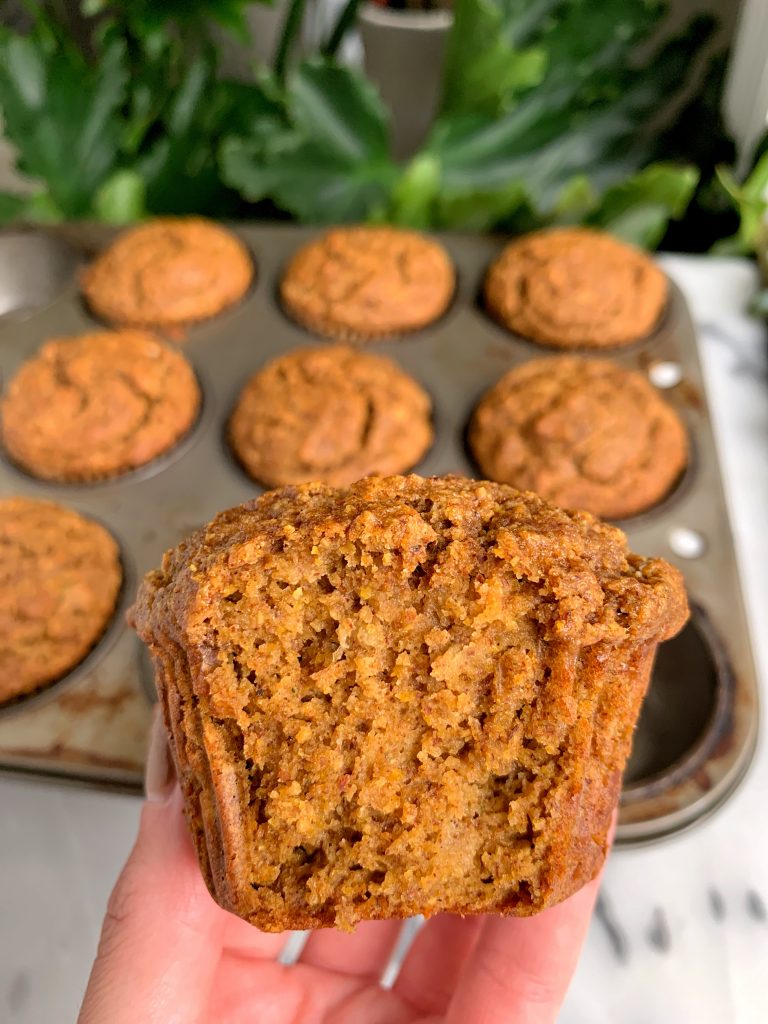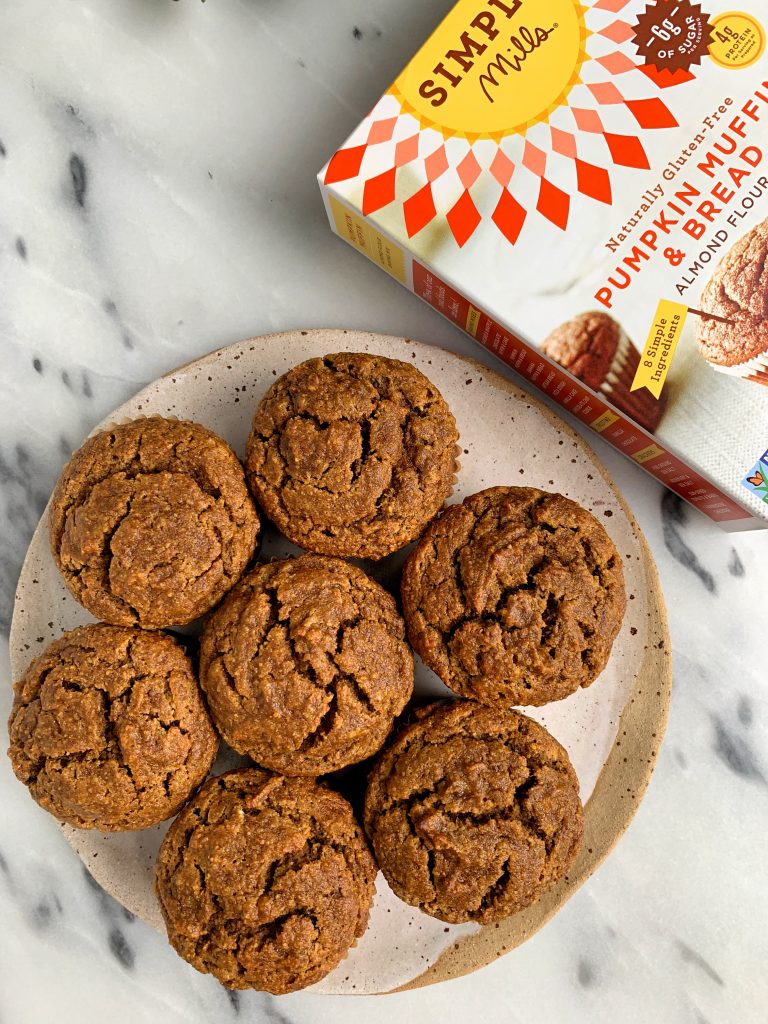 Print
The Best Paleo Pumpkin Banana Bread Muffins
The Best Paleo Pumpkin Banana Bread Muffins using my favorite mix from Simple Mills and a few other healthy ingredients
Prep Time:

5 mins

Cook Time:

25 mins

Total Time:

30 minutes
2

ripe bananas, mashed

3

pasture-raised eggs

3/4 cup

non-dairy milk

2 tablespoons

coconut oil (melted and cooled)

1/3 cup

almond flour
Instructions
Preheat oven to 350 degrees and line a muffin pan with 9 liners
In a large bowl, mix together the banana, egg, milk and oil until full combined
Mix in the pumpkin mix and almond flour until smooth (no clumps)
Fill each muffin liner with batter and bake for 25-30 minutes
Notes
*Store leftovers in airtight container for 5 days or freeze for longer
xx, Rach
Thank you Simple Mills for partnering with me for this post!