Sharing How to Make the Easiest Homemade Coconut Butter at home in your food processor!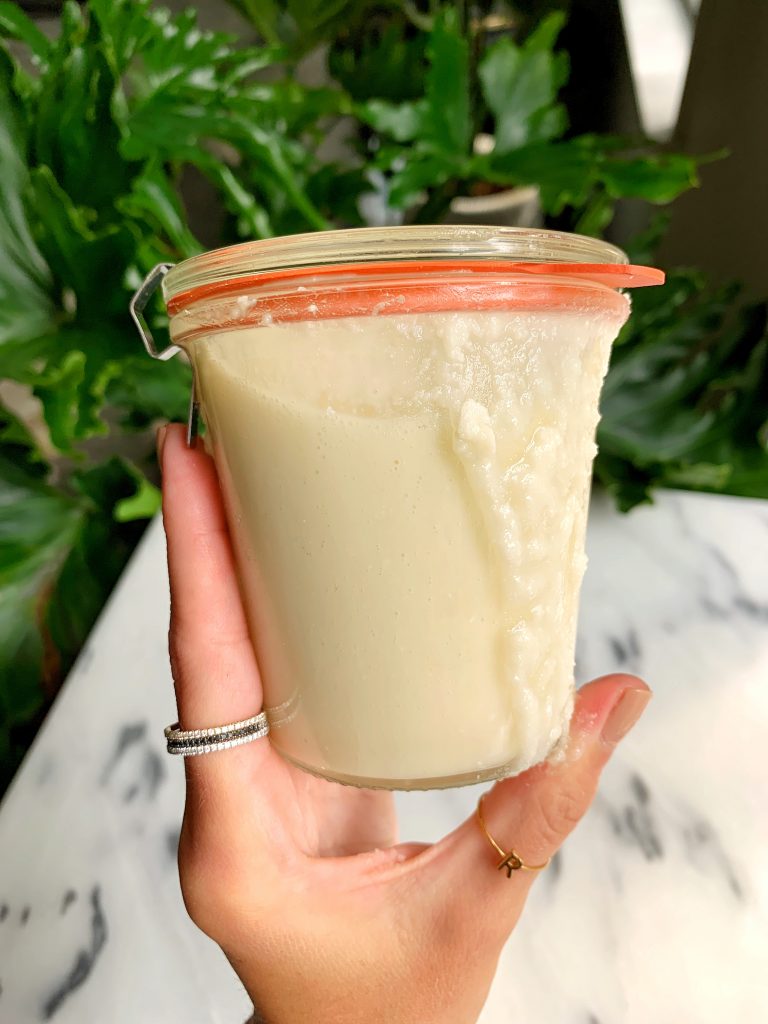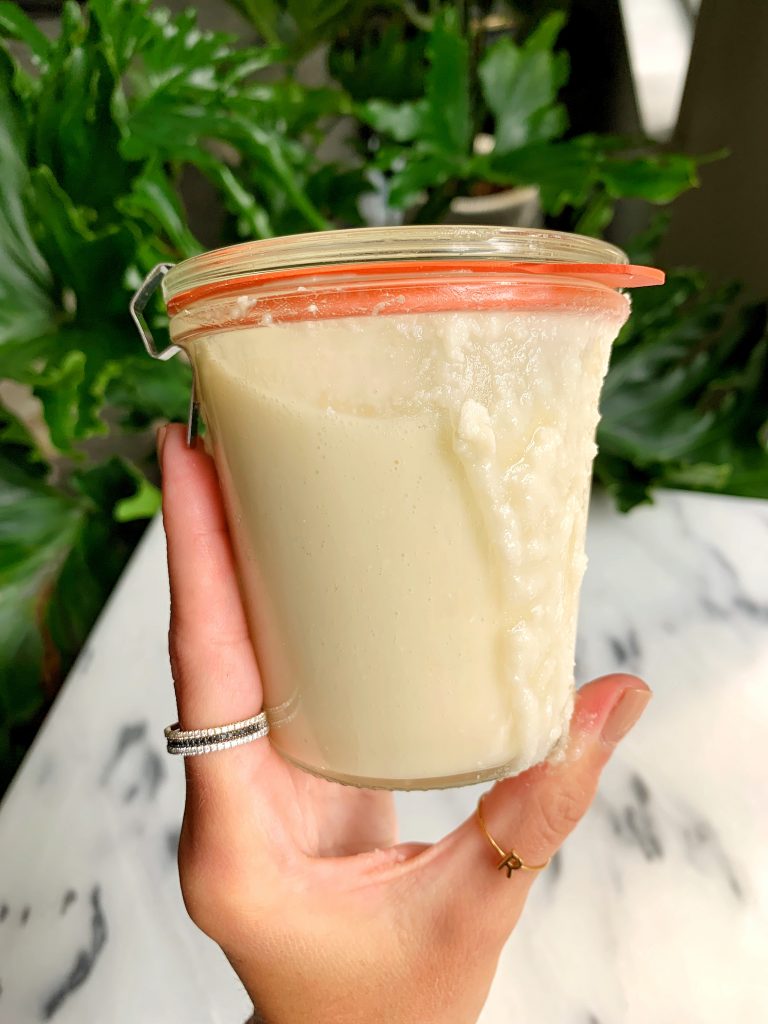 WHYYYY have I not been making coconut butter every single week for the past decade?
Seriously though, this is so easy to make I am pinching myself for being late to the game. In fact, I only even whipped up some coconut butter because a few of you genius humans recommended it to me when I asked if anyone had a favorite coconut butter brand.
I'm all about cutting corners and buying some things ready-to-eat instead of making them at home. Usually I buy nut butter, nut milk at times, etc. but after trying my own coconut butter at home and see how easy it was, I am obsessed.
Homemade coconut butter is so easy to make!
The best part is that you only need ONE ingredient – that's it! And it only takes 10 minutes max to whip up. I also find it a lot more cost efficient since coconut flakes aren't as expensive as most nuts are in bulk either. You do need a food processor to make this. I haven't yet tried my blender but I don't think the consistency would be as good with it.
This tutorial is almost too easy that I feel weird even calling it a recipe. AKA why I named this "how to" instead.
I love pairing coconut butter with some of my Creamy Banana Bread Chia Seed Pudding (vegan + gluten-free), 6-ingredient Paleo Banana Breakfast Pudding (gluten-free) and smearing some on top of One-Bowl Paleo Vegan Chocolate Chip Banana Bread. It is a great nut-free option to have around and handy in the kitchen.
I hope you guys love this as much as we have. And not to mention, Ez is even a fan since we starting giving him solids!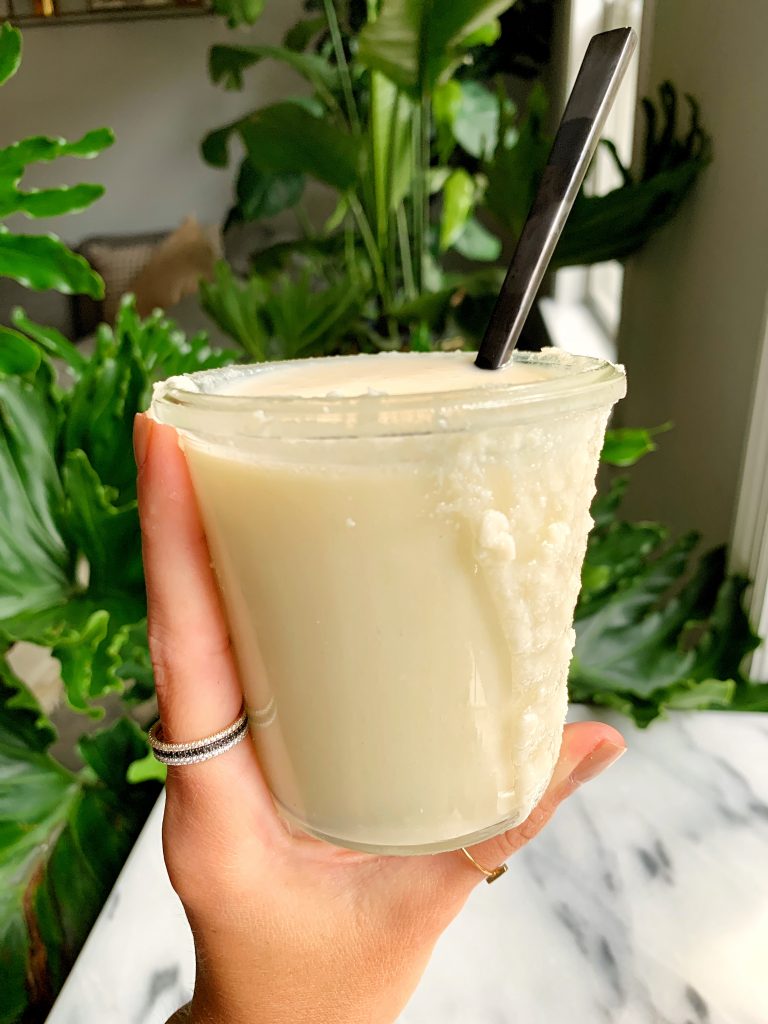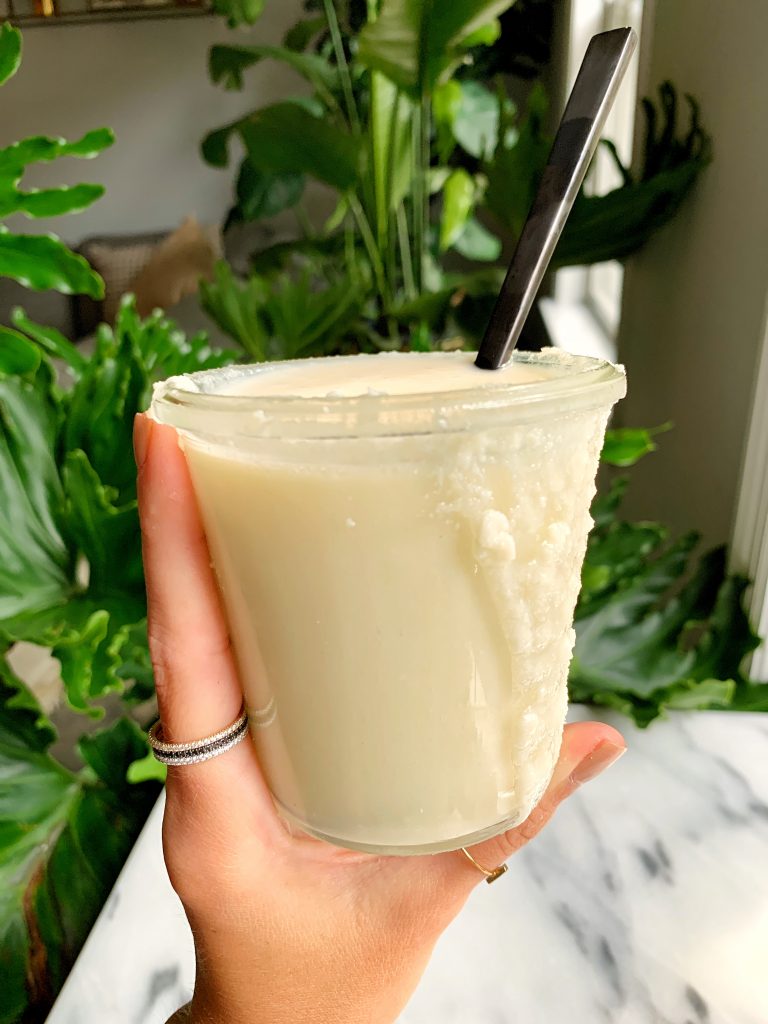 Print
How to Make the Easiest Homemade Coconut Butter
Sharing How to Make the Easiest Homemade Coconut Butter at home in your food processor. A great nut-free option for a spread and baking ingredient!
Instructions
Add coconut flakes to food processor and turn on to pulse
Allow the processor to pulse the coconut shreds for about 5 minutes then gently scrap down the sides of it
Blend in food processor for another 3-5 minutes or until creamy
If you are adding in any add-in's do so now then blend another minute
Store in airtight jar for about 2 weeks on counter (don't store in fridge or it will harden)
Notes
**I am planning to try toasted coconut flakes yet. I bet that would be so delicious!
xx, Rach