Sharing all of our homemade Healthy Candy Recipes from the blog! A mix of classics like Kit Kats, Butterfingers, Reese's Eggs and so many more. All gluten-free recipes and tons of vegan options.
Candy recipes are by far my favorite thing to make. Likely because I am personally a huge candy fan and always have been.
I was the one on Halloween who would come home after trick-or-treating for hours and sort their candy before going to bed. I would categorize it from my favorites to least favorites then have a pile of what I would give to my family. Oh then there was the trade between my brother and I. He would give me all of the Reese's and I would give him Hershey bars and all the nut-free things (since he has a nut allergy!).
I am still someone who gets overly giddy about Halloween being around the corner. And I crave all of the candy not just on the holiday but all year.
The blog is filled with so many candy recipe that take the classics and make them healthier. I know you guys are going to enjoy these as much as I do.
Pantry must-have's for candy making:
How to store homemade candy:
You guys know at this point that I love using the freezer for everything. But especially candy. It stays good for so long and I just love eating chocolate when frozen. You can also keep them in the fridge too, but in the freezer they'll stay fresh longer.
I also love adding them into mason jars or smaller jars to give to family and friends as a little gift!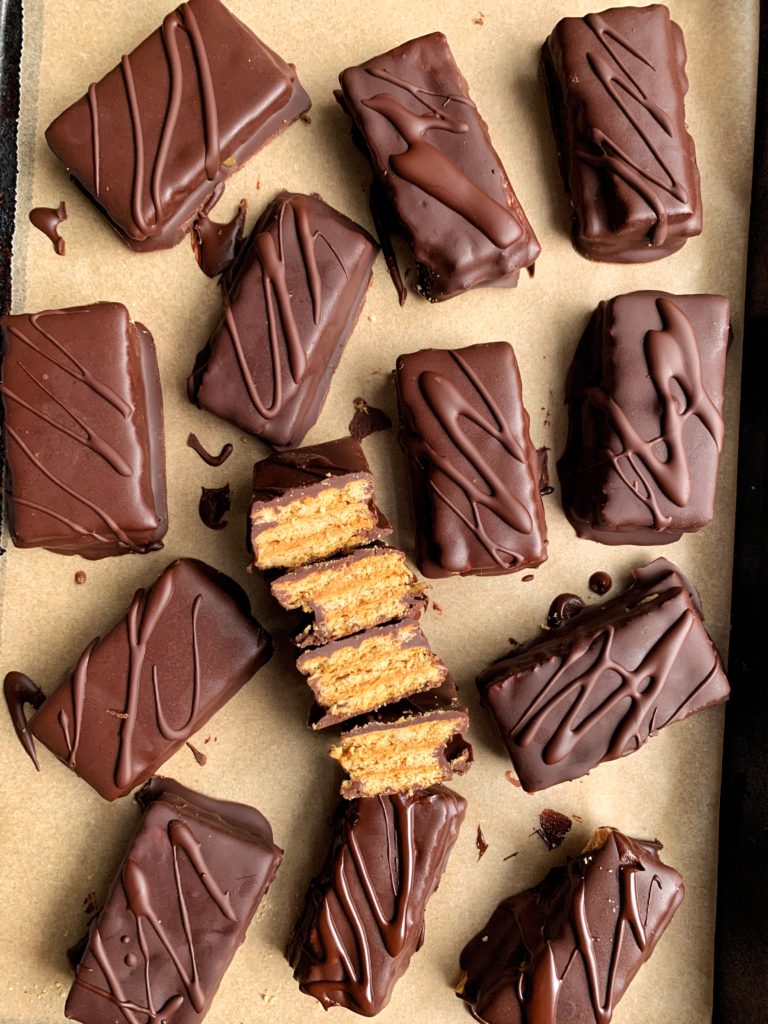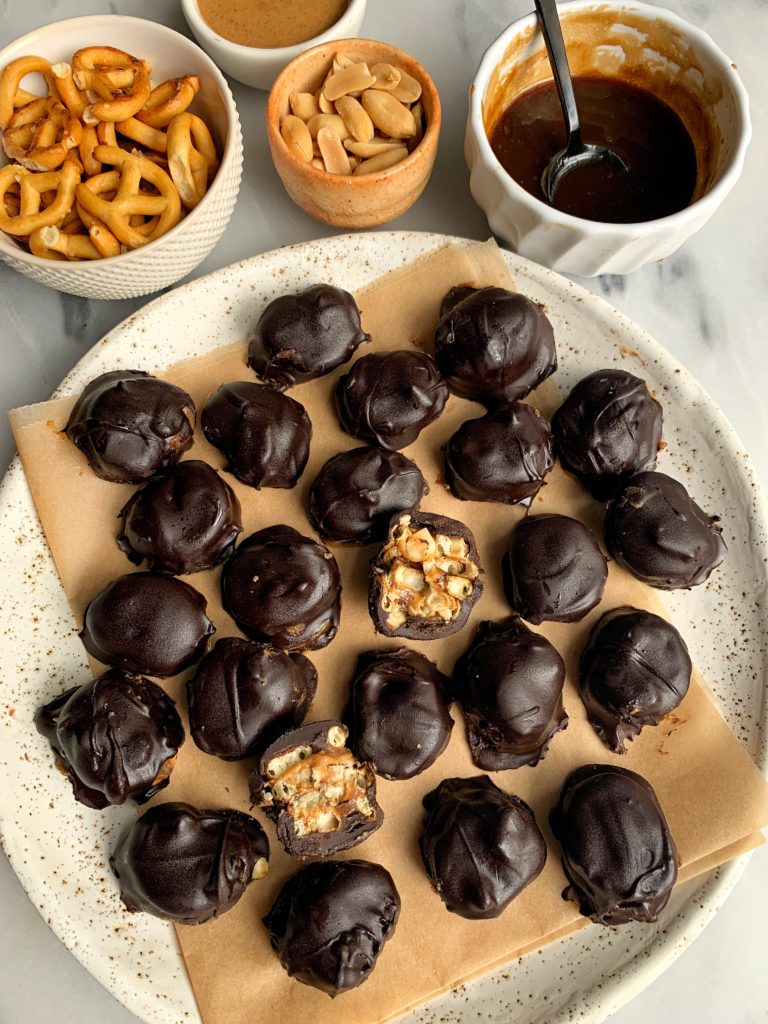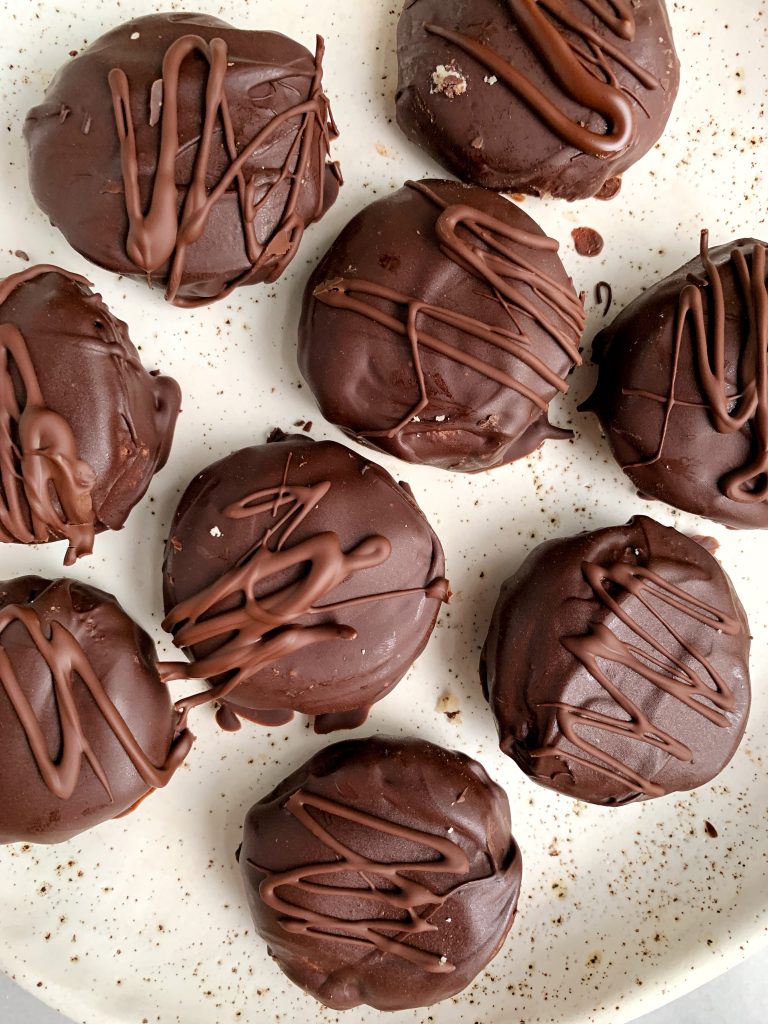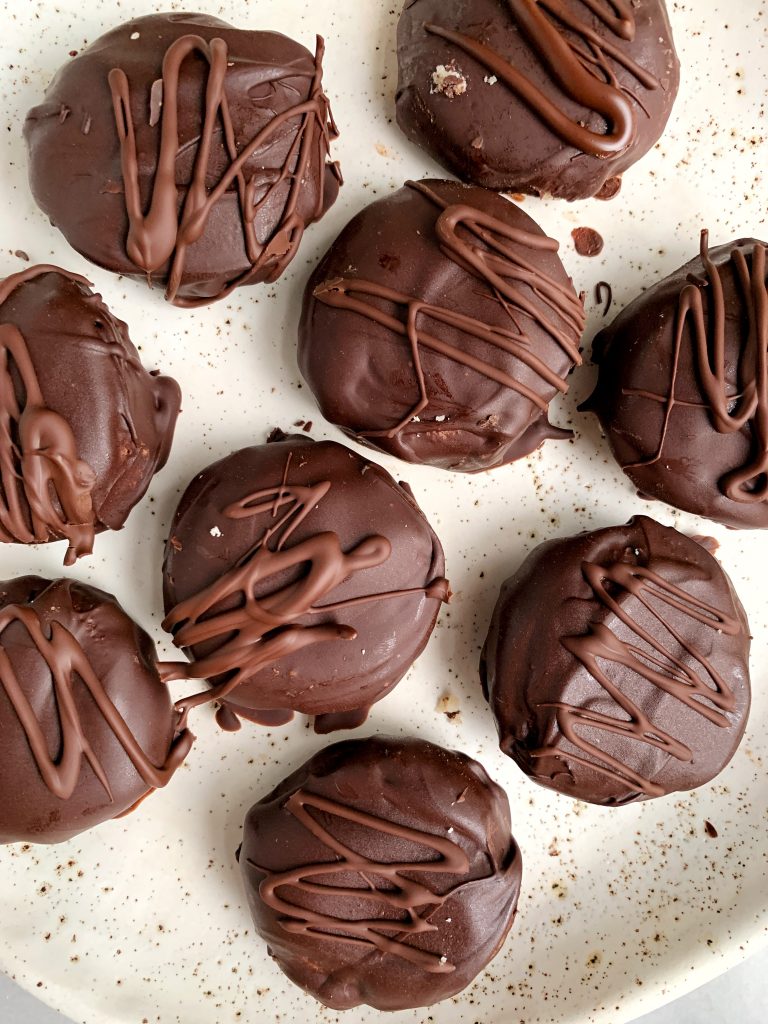 Hello to your new favorite homemade candy recipes:
Healthier Copycat Reese's Eggs V, GF, DF
Copycat Peanut Butter Pumpkin Reese's V, GF, DF
Healthy Homemade Kit Kat Bars (highly recommend using my grain-free graham cracker recipe from my cookbook for this!)
Healthier Copycat Butterfingers GF, DF, V
5-ingredient Copycat Peanut Butter M&Ms GF, V, DF
6-ingredient Paleo Peppermint Patties V, GF, DF
Raw Carrot Cake Candy Bars (gluten-free + dairy-free) GF, DF, V
Grain-free Peanut Butter Shortbread Cookie Bars V, GF, DF
Healthier Vegan 100 Grand Bars (gluten-free) V, GF, DF