Sharing my simple recipe for 6-minute Jammy Soft-Boiled Eggs cooked in bone broth for extra flavor and nutrients.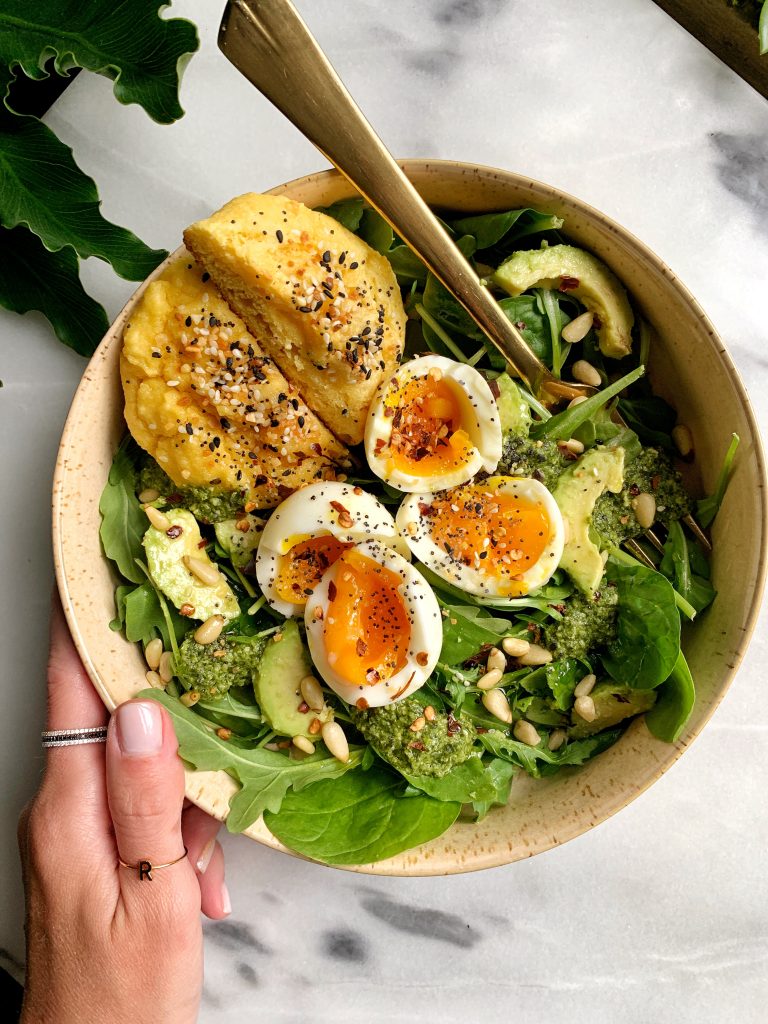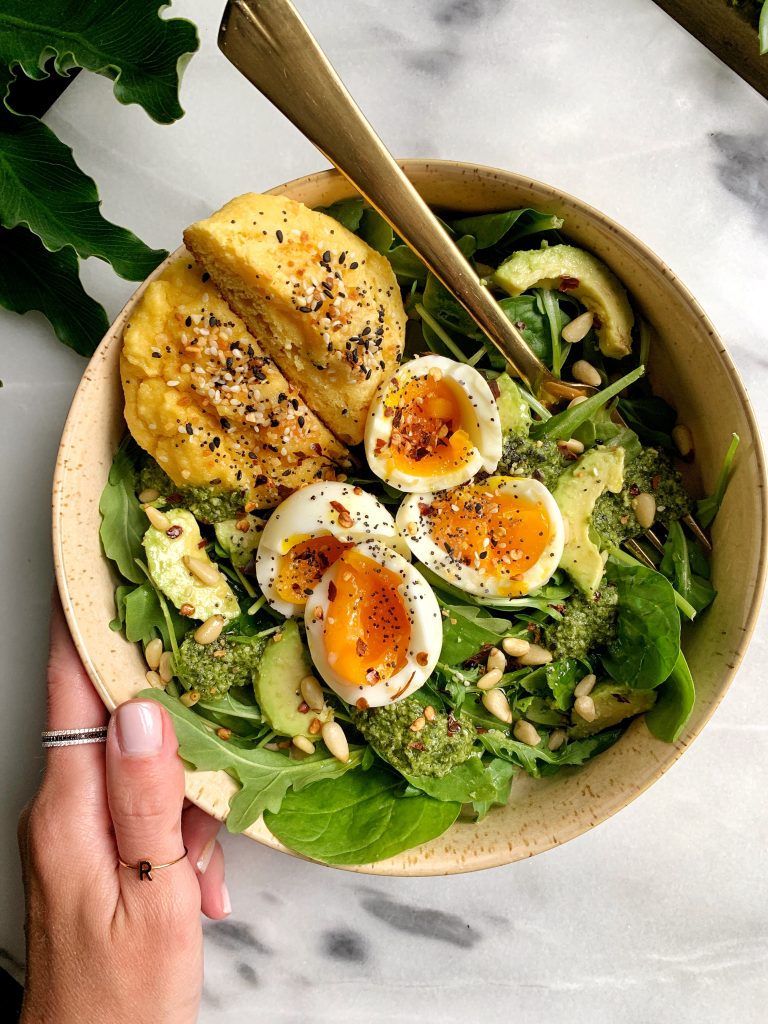 It has taken me way too long to share my 6-minute Jammy Soft-Boiled Eggs with you guys. Something that our family makes to add to pretty much any meal during the week.
We easily go through two dozen eggs a week between Jordan and I. I tend to go through phases where I crave making them the same way over and over again until I'm sick of them and onto the next one.
Jammy eggs are SO easy to make!
And these jammy eggs have been on the rotation for weeks now. They take just 6 minutes to cook and a few minutes to cool after and they add the easiest protein and fat to any bowl or meal. You can toss them on top of a salad or bowl of pasta. Add them on a slice of sourdough with avocado – anything!
I make mine in some bone broth to add even more flavor and nutrients to the meal. Cooking with bone broth is one of the most underrated cooking hacks. It adds so much flavor to anything and you can easily substitute water with bone broth in any recipe or just add to the water like I do here.
I always keep Bonafide Provision's Organic Bone Broth in my freezer (sold in freezer section!) and I either sip on it or cook with it. I love keeping the chicken, turkey and beef varieties on hand because they all have a different taste to them.
We chat all about bone broth here and how and why I use it. I recommend checking out the blog post if you are new to the bone broth craze. You are going to be obsessed before you know it. My body craves a cup of it now!
Here are a few of my other go-to recipes that use bone broth too: Ginger Bone Broth Noodle Bowl, Dairy-free Vodka Sauce and Sweet Potato Veggie Taquitos.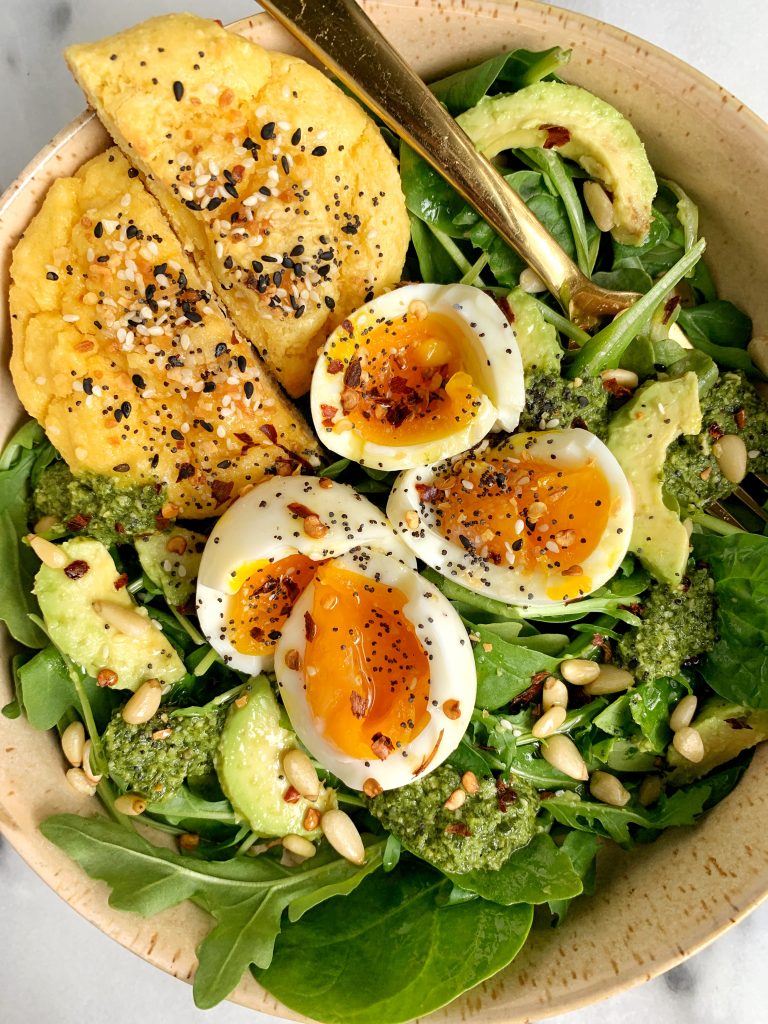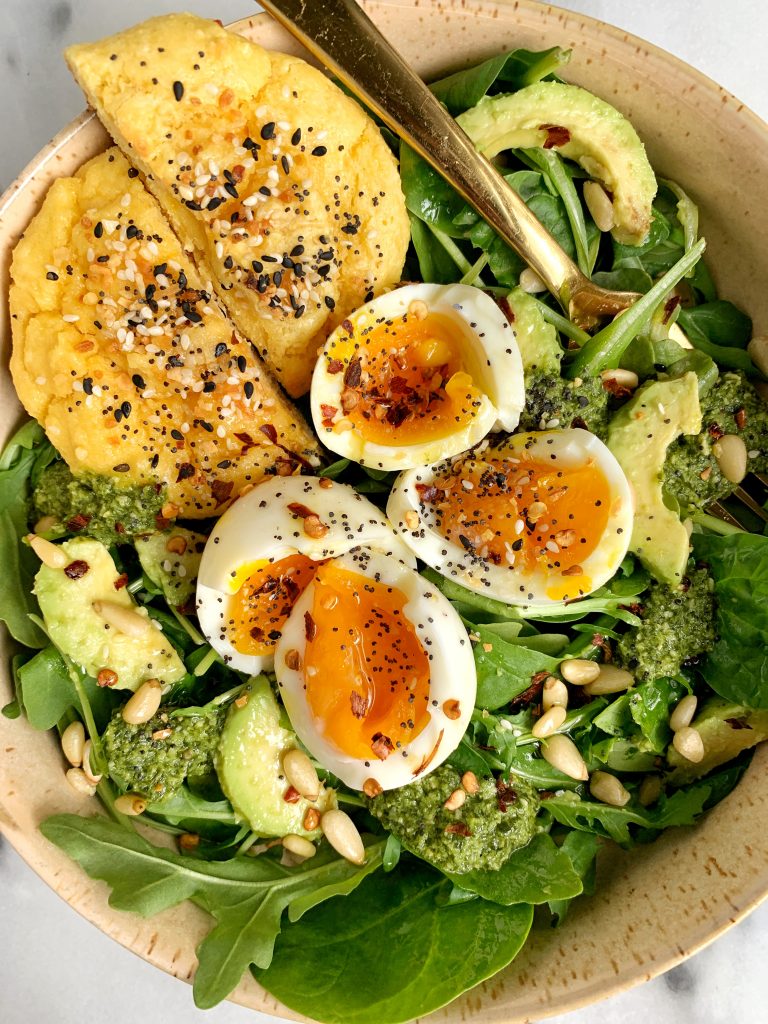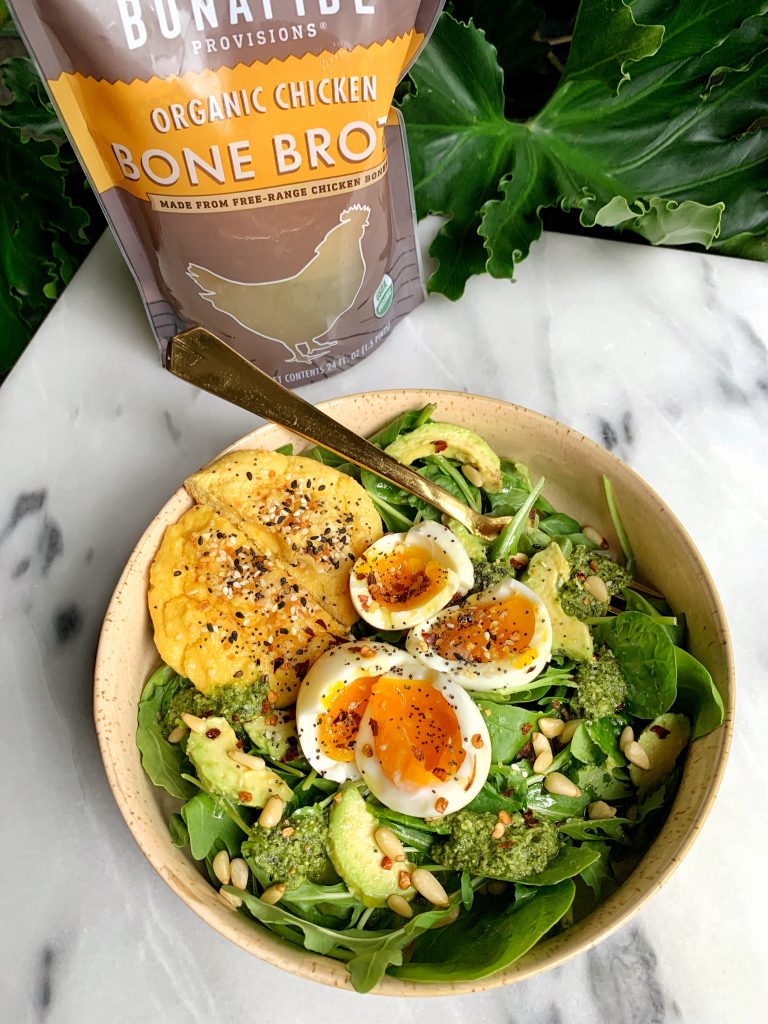 Print
6-minute Jammy Soft-Boiled Eggs Cooked in Bone Broth
Sharing my simple recipe for 6-minute Jammy Soft-Boiled Eggs cooked in Bone Broth for extra flavor and nutrients!
Cook Time:

6 minutes

Total Time:

6 minutes
Jammy Soft-Boiled Eggs:
2

pasture-raised eggs (or however many you'd like to make!)

Water
Serving ideas:
Instructions
Bring a large saucepan of water to a boil then add in the bone broth
Using a slotted spoon, carefully lower eggs into the water one at a time and cook over a gentle boil
Cook for 6 – 6 1/2 minutes
Transfer the eggs to a bowl of ice water to chill for about 3-5 minutes
Gentle begin to peel the eggs then place into bowl/meal of choice and slice and enjoy!
xx, Rach
Thank you Bonafide Provisions for partnering with me for this post!