Sharing some of the BEST healthy pumpkin recipes for all your fall baking cravings!
It is officially September over here. So for most of us, that means it is officially time to start baking and cooking all the fall goodies to enjoy for the next couple of months.
I have been testing some new recipes for you guys over the passed couple of weeks. I have also been browsing the blog for some of my favorites from the last couple of years. There are a handful of dreamy fall recipes you guys may have forgotten about already here on the blog.
Why I love baking with pumpkin:
It adds the best the consistency to baking! The perfect amount of moisture and is like adding mashed banana or applesauce.
Great way to sneak in extra veggies! Just look for the no added sugar pumpkin.
It is very subtle in flavor. The only way to really make something taste pumpkin spice-ish is to use pumpkin spice!
While I keep on testing some new recipes for us, here are a few of my favorite fall pumpkin recipes from the blog already!
Pumpkin Dessert Recipes:
Dark Chocolate Peanut Butter Pumpkin Candies are one of my favorite recipes to make when I am craving the traidtonla Reese's pumpkins. Except these are sweetened with no refined sugar and they are gluten-free!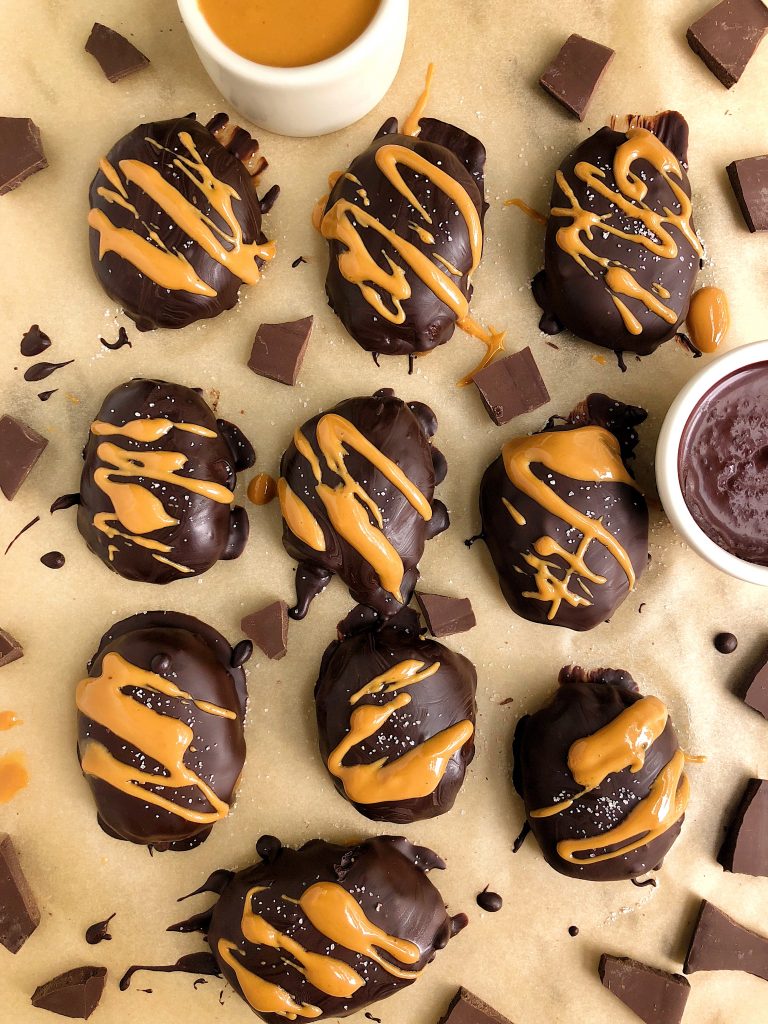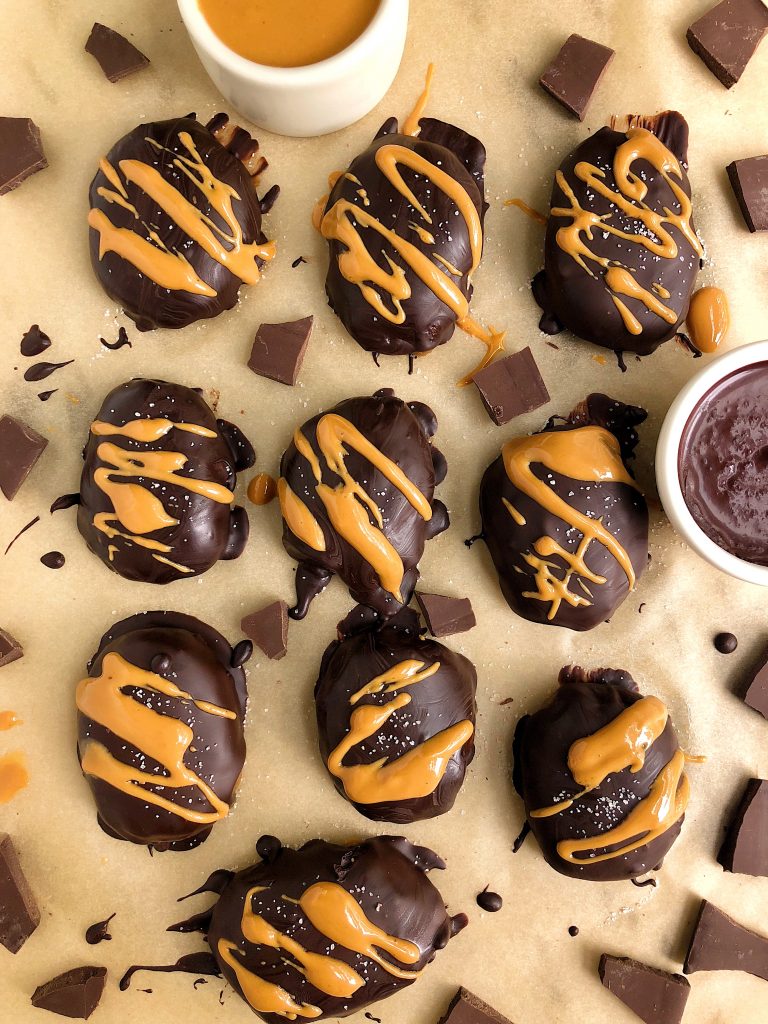 The Fudgiest Paleo Pumpkin Chocolate Cookies are the type of cookies that can fool any pumpkin hater. They are extra fudgey and chocolatey and the pumpkin adds the best texture. I love eating them cold too – they taste like FUDGE!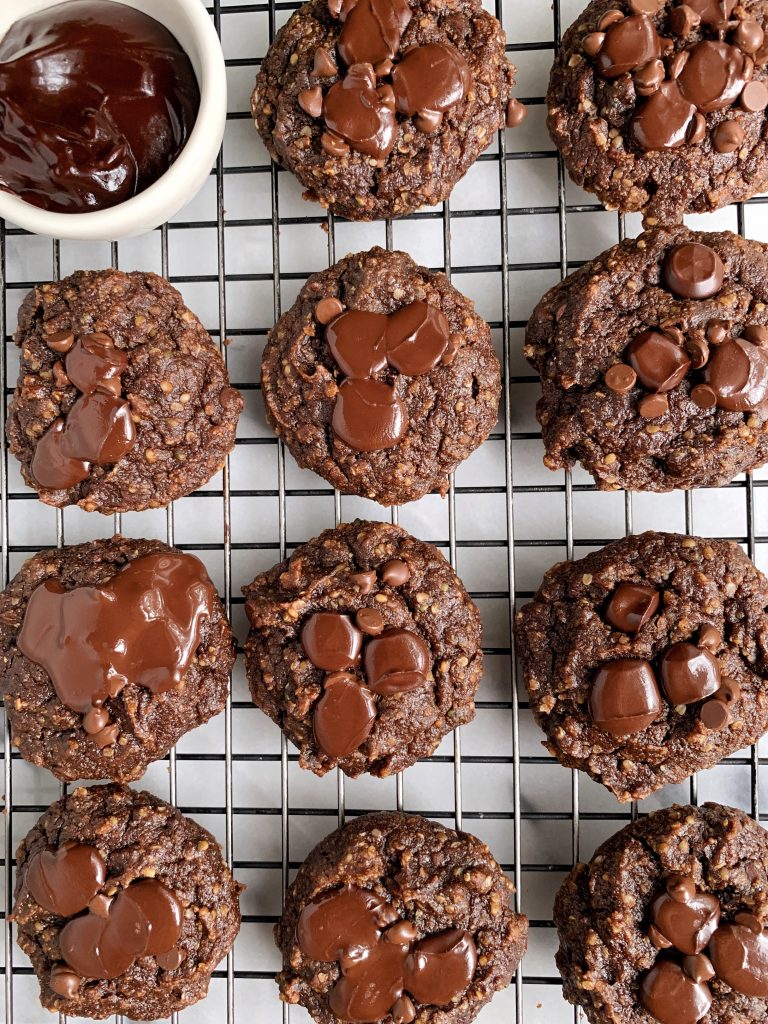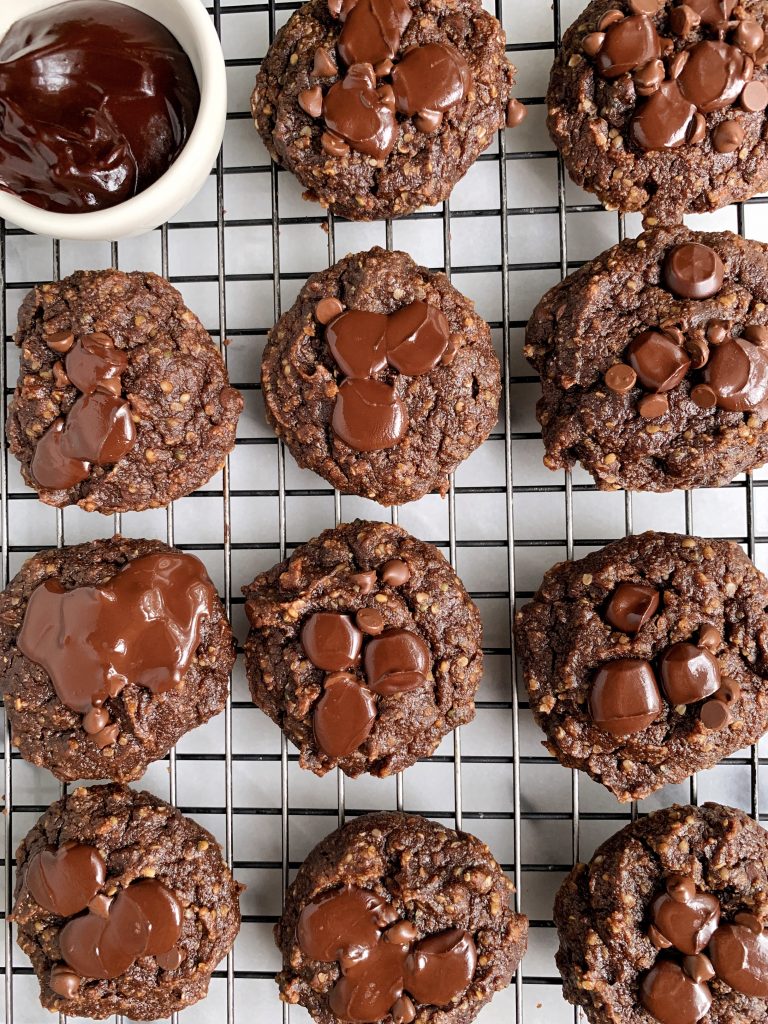 Paleo Pumpkin Chocolate Chunk Cookie Cake an epic recipe to make for any occasion. Taste like a giant cookie made with all grain-free and dairy-free ingredients.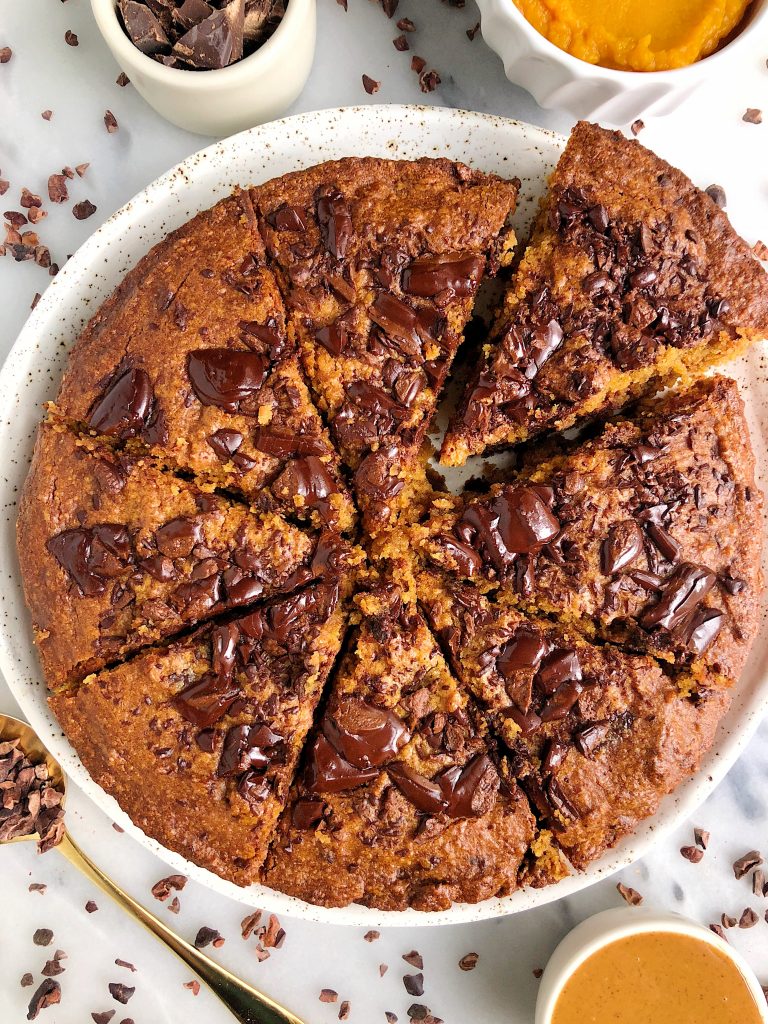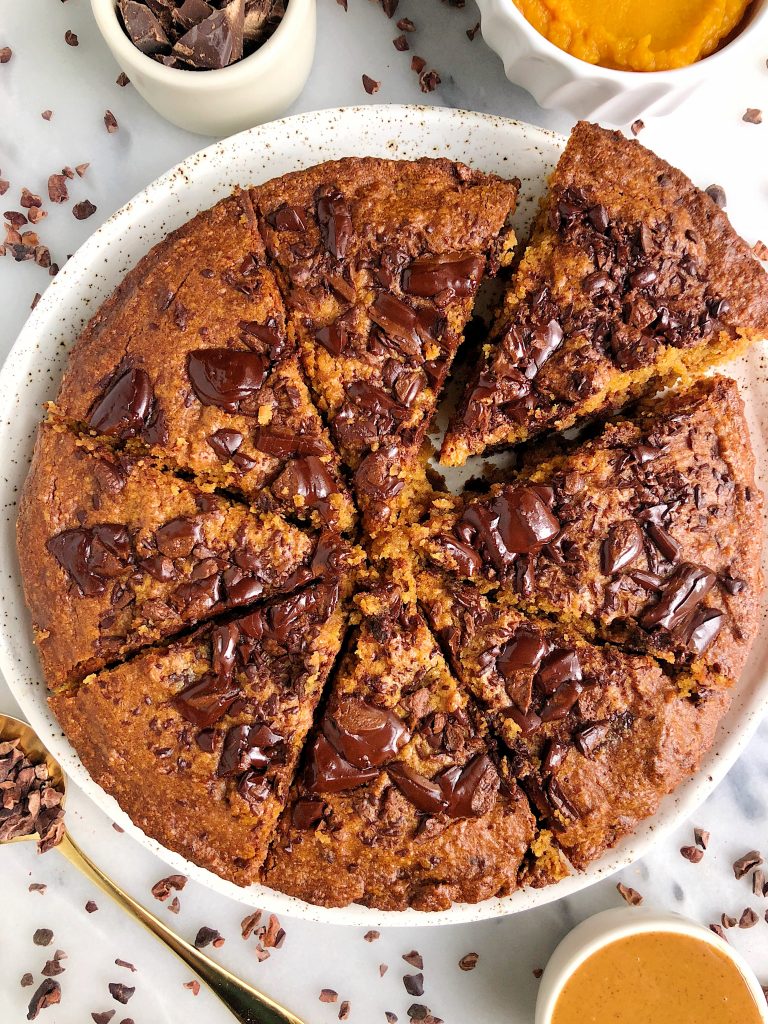 Vegan Pumpkin Peanut Butter Pie with Cookie Crust this is the only recipe you will need all fall (or eve). Made with a delicious cooke-based crust and filled with peanut buttery pumpkin goodness! Plus it is grain-free and dairy-free.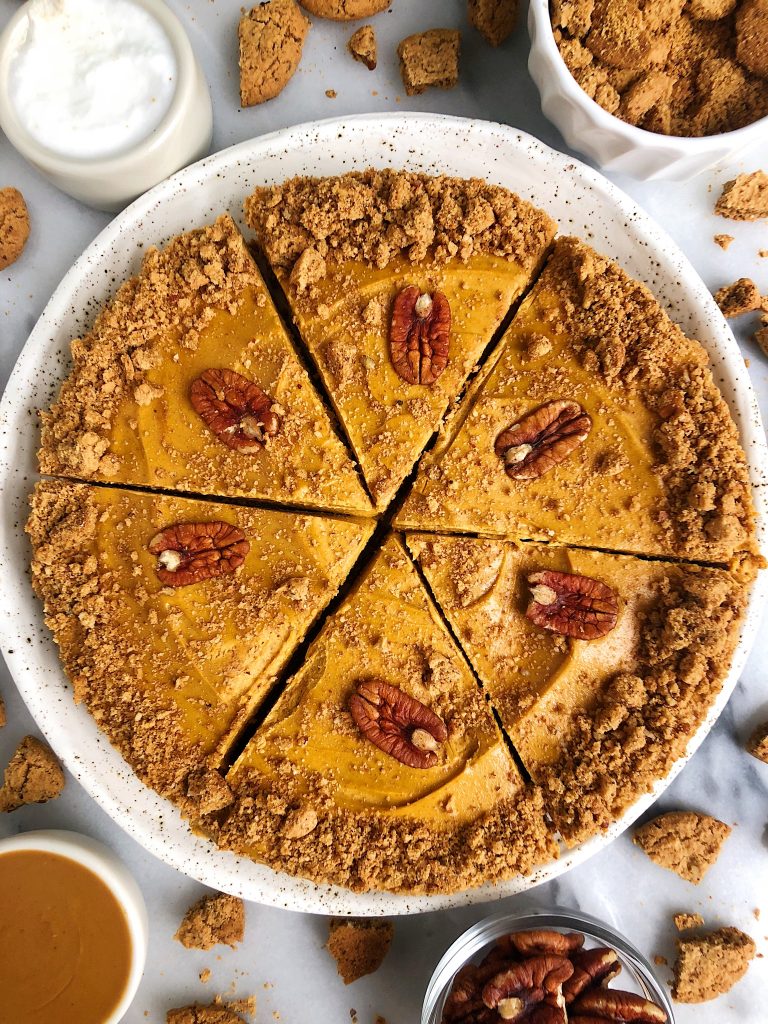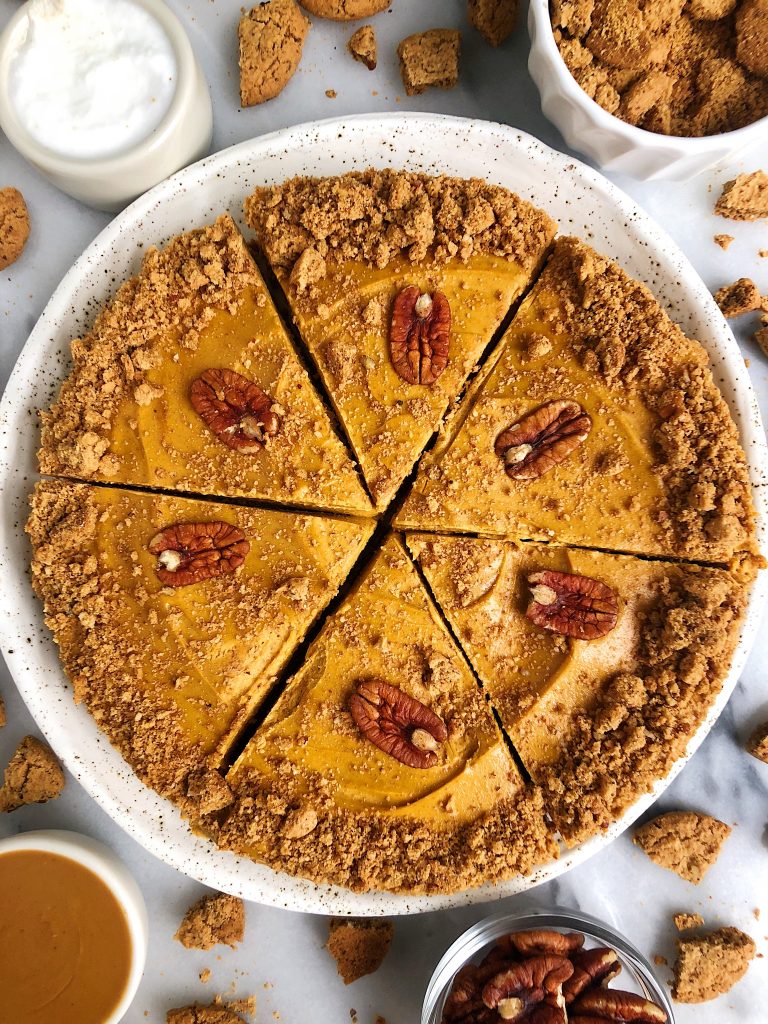 Healthy Gooey Double Chocolate Pumpkin Cupcakes that taste like devil's food cake and you don't even taste the pumpkin. Topped with a homemade chocolate ganache and all gluten and dairy-free!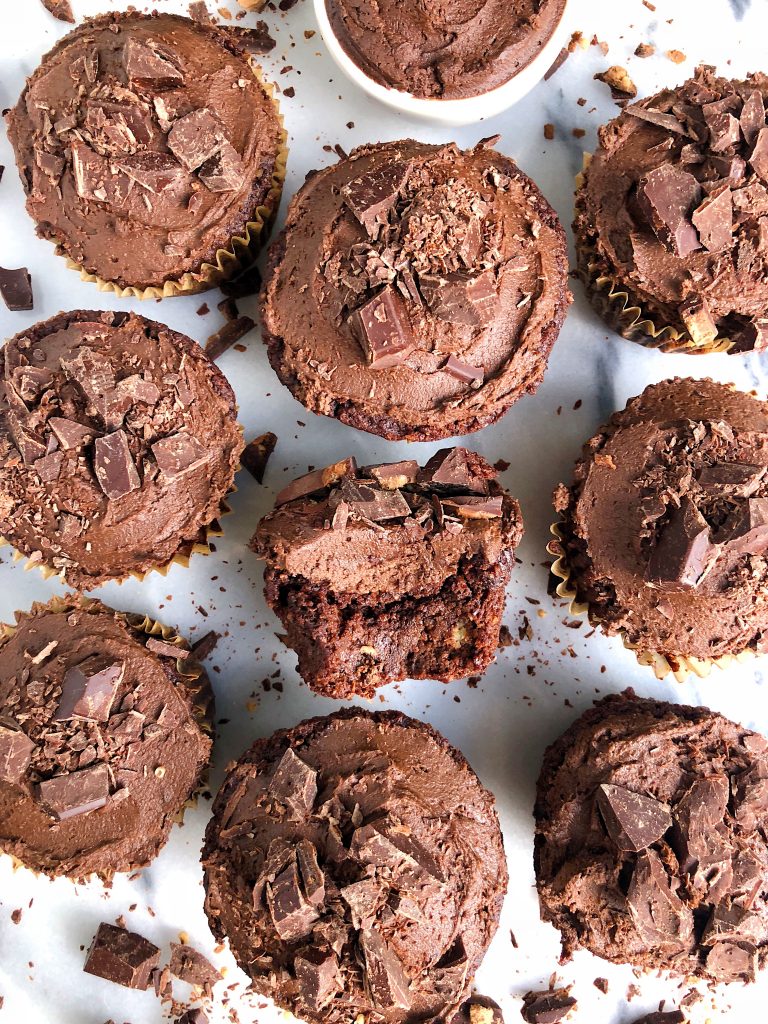 Easy Paleo Fudge-y Pumpkin Pie Truffles made with healthy and delicious ingredients with just the right amount of pumpkin. Great to serve for Thanksgiving or a fun Halloween dessert!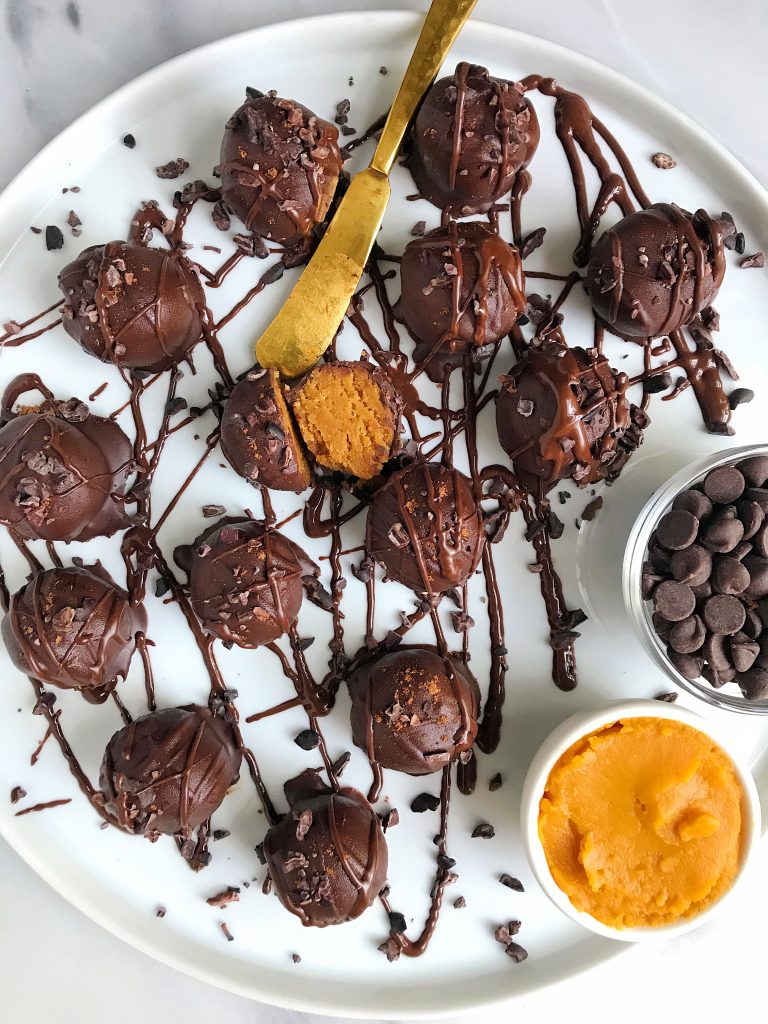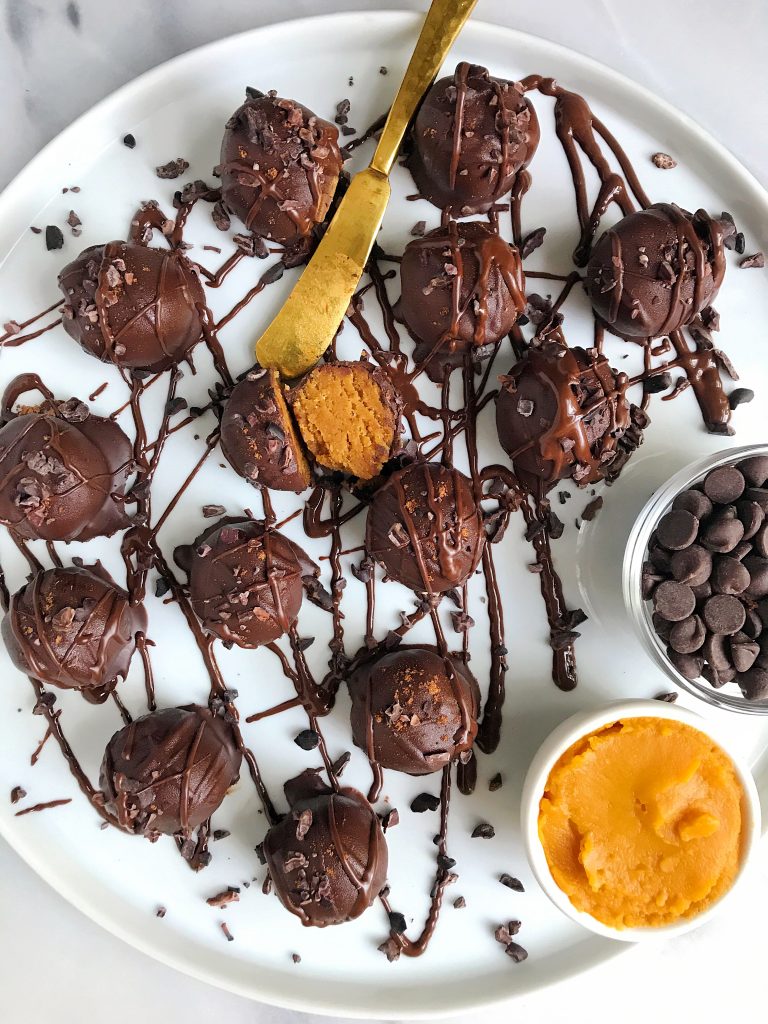 Pumpkin Breakfast Recipes:
Vegan Overnight Pumpkin Banana French Toast Bake for the whole family to enjoy. Made with plant-based ingredients and no refined sugars. Tastes like banana bread meets pumpkin meets french toast.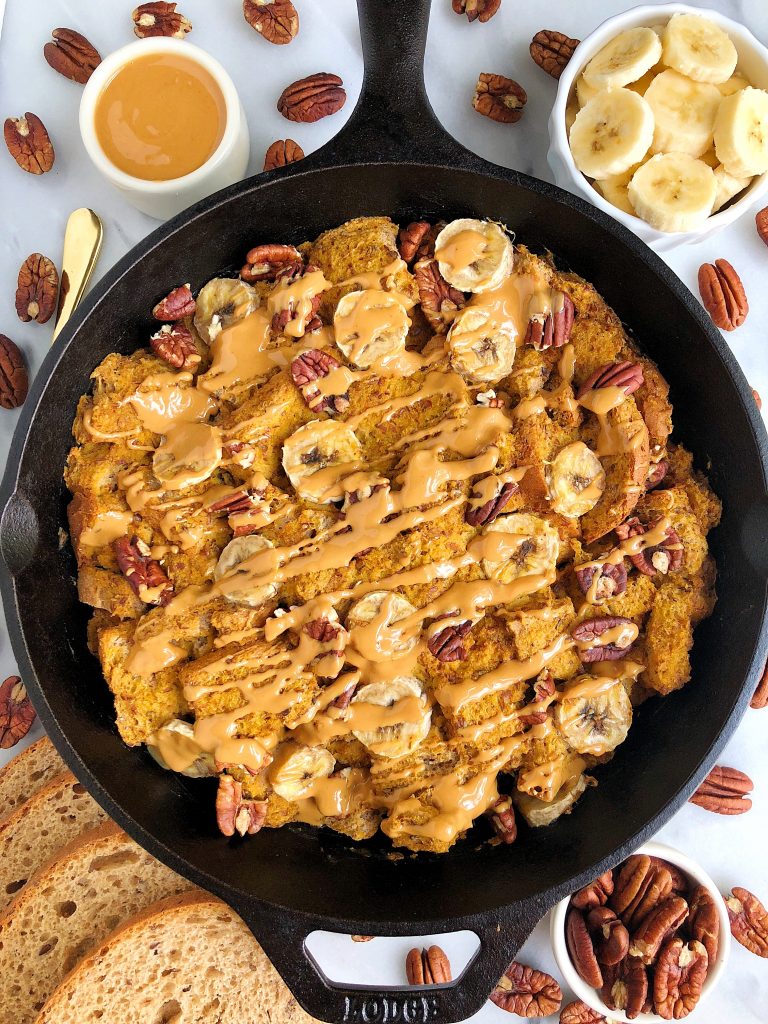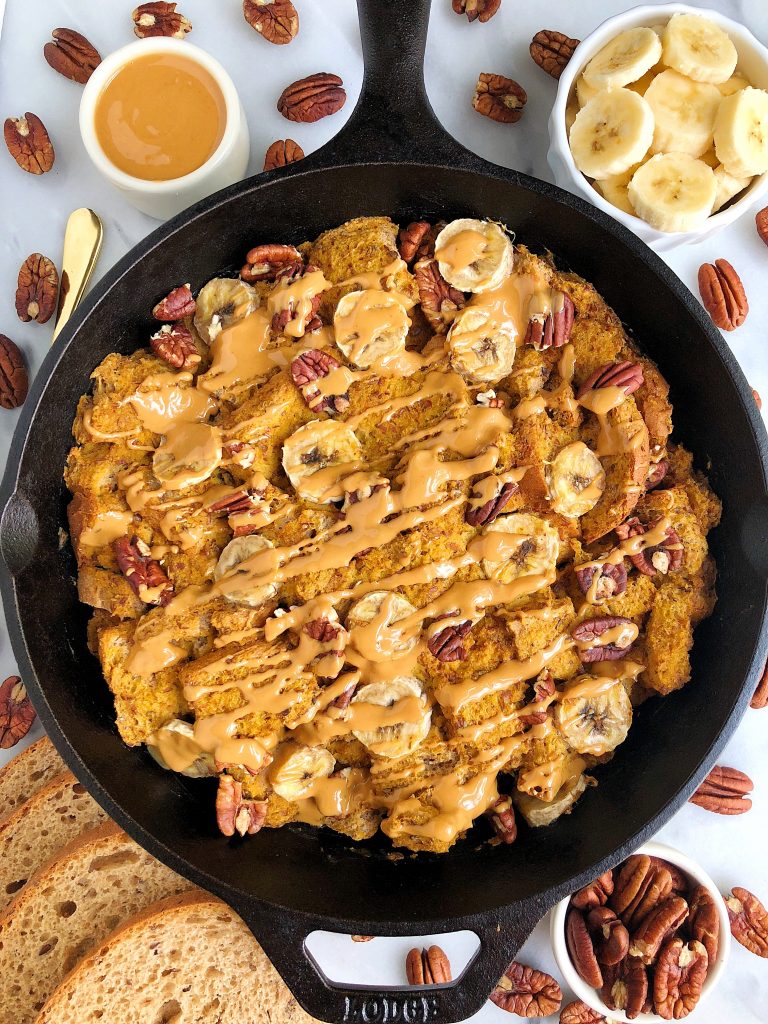 Almond Flour Pumpkin Chocolate Chip Protein Pancakes for a stack of fall pancakes ready to be devoured. Pour some maple syrup on top and you are golden.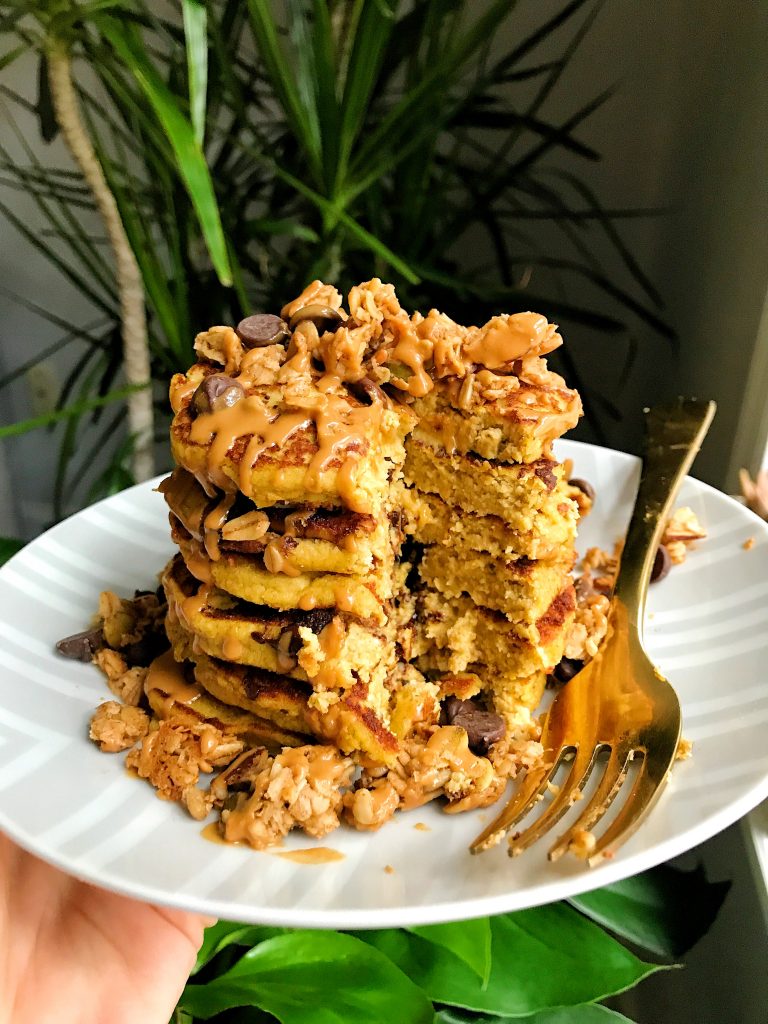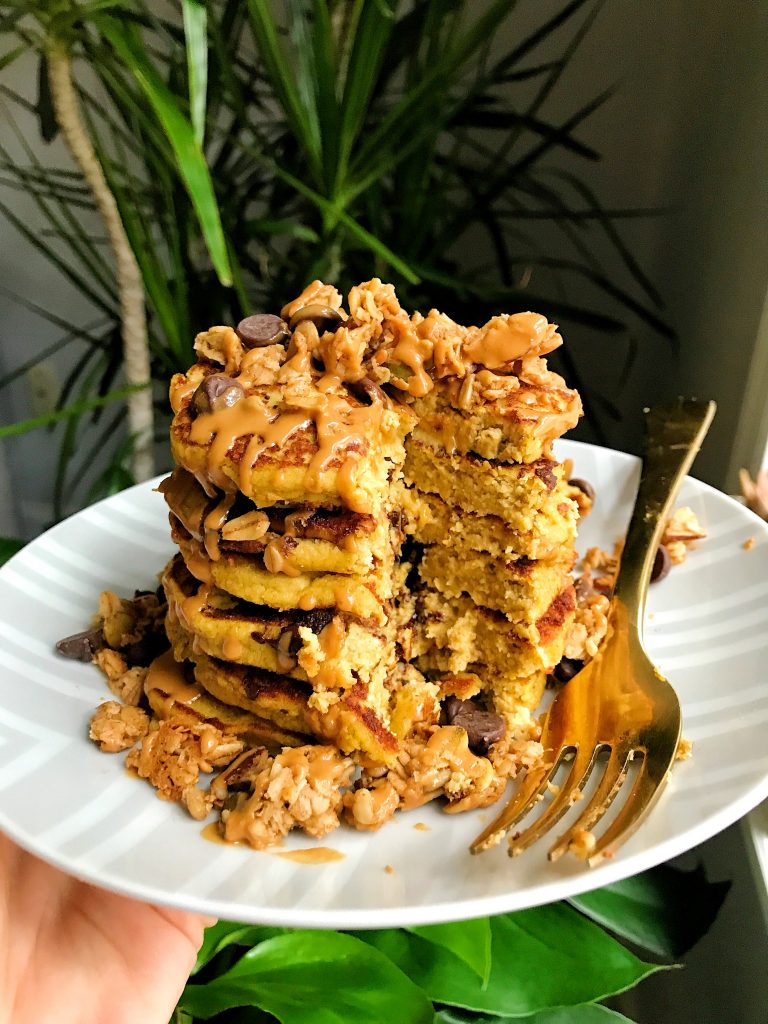 Crunchy Nutty Pumpkin Pie Granola to top your favorite fall yogurt bowl with. Gluten-free and vegan granola that is simple to make and healthy!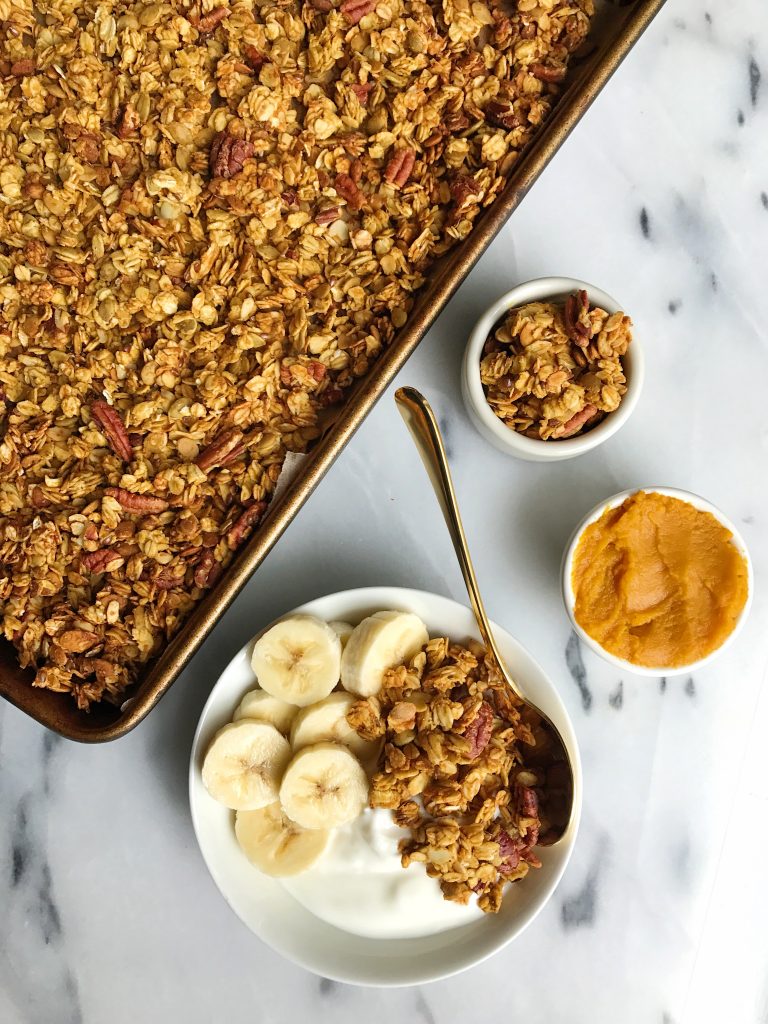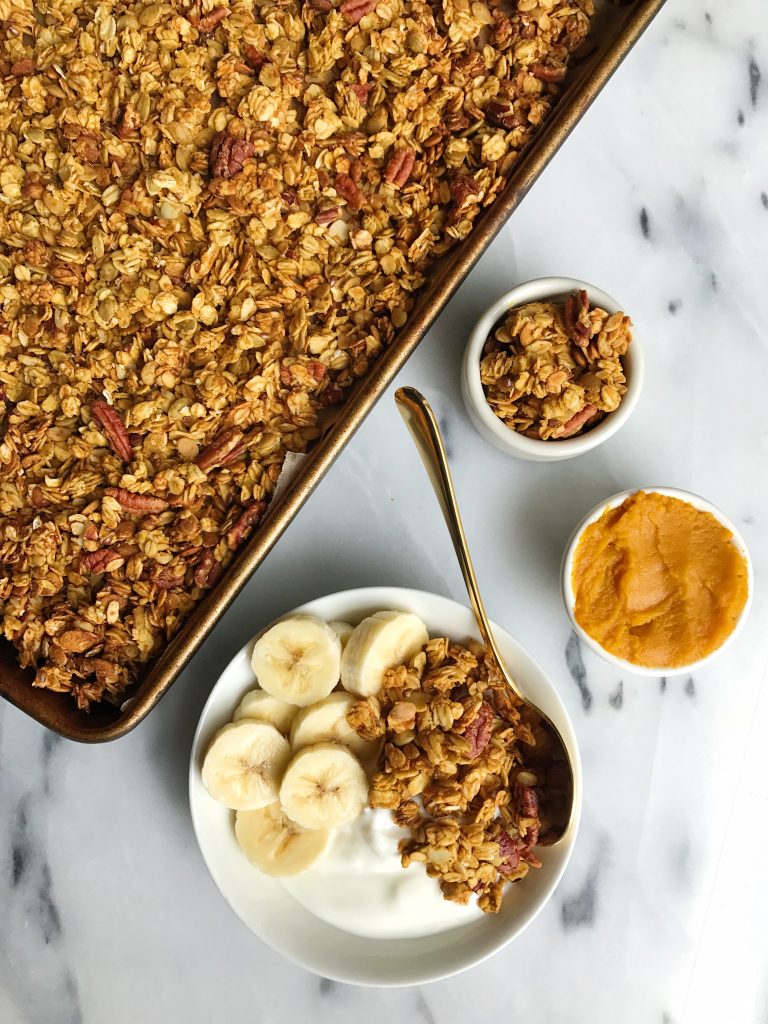 Vegan Pumpkin Chocolate Chip Oatmeal Bars are hands down one of the easiest pumpkin recipes ever. They are also an easy snack and breakfast to bring on the go.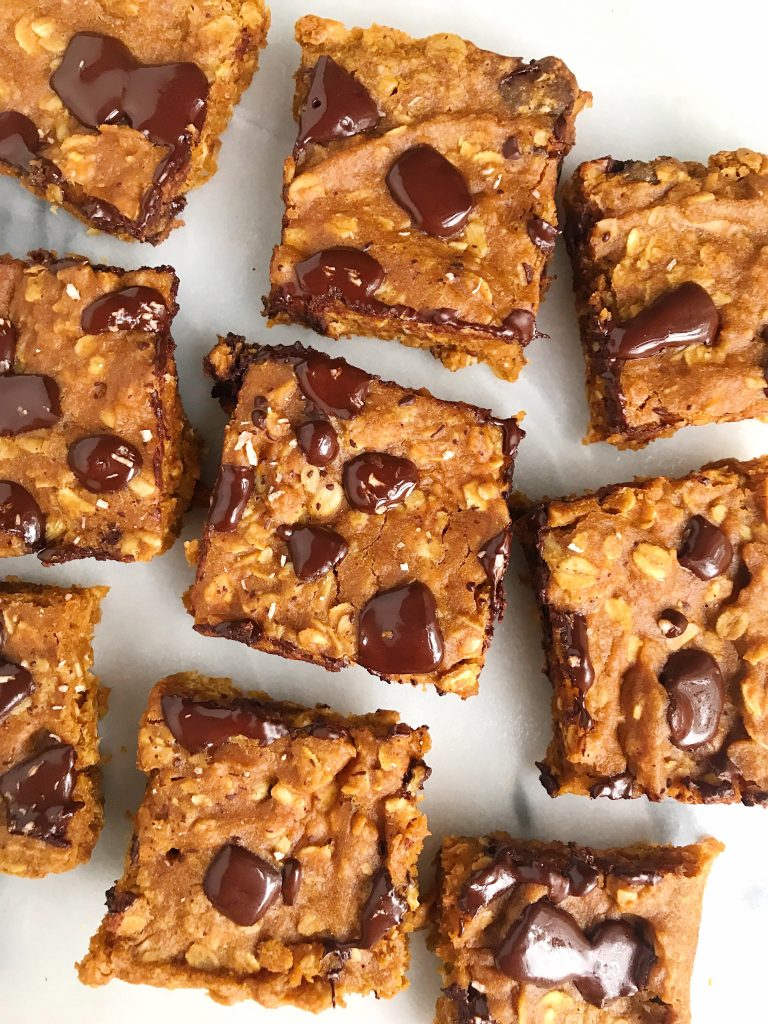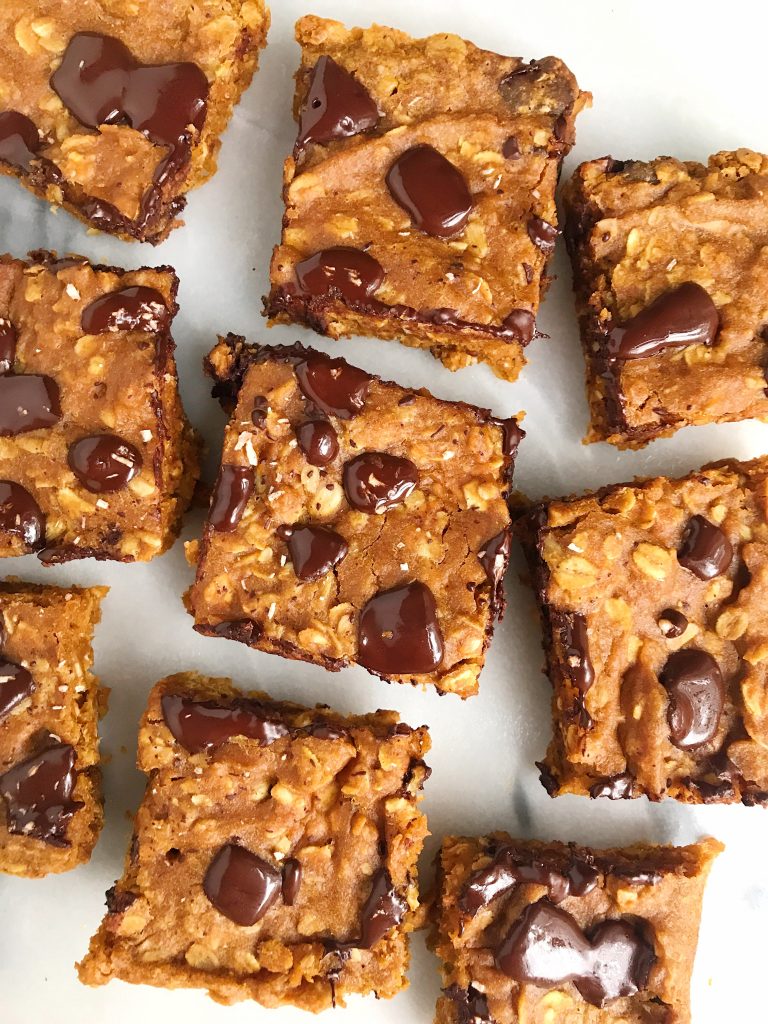 Paleo Pumpkin Mini Muffins are a great pumpkin recipe for kids! No added sugars and in cute mini form. Plus they are grain-free, gluten-free and dairy-free.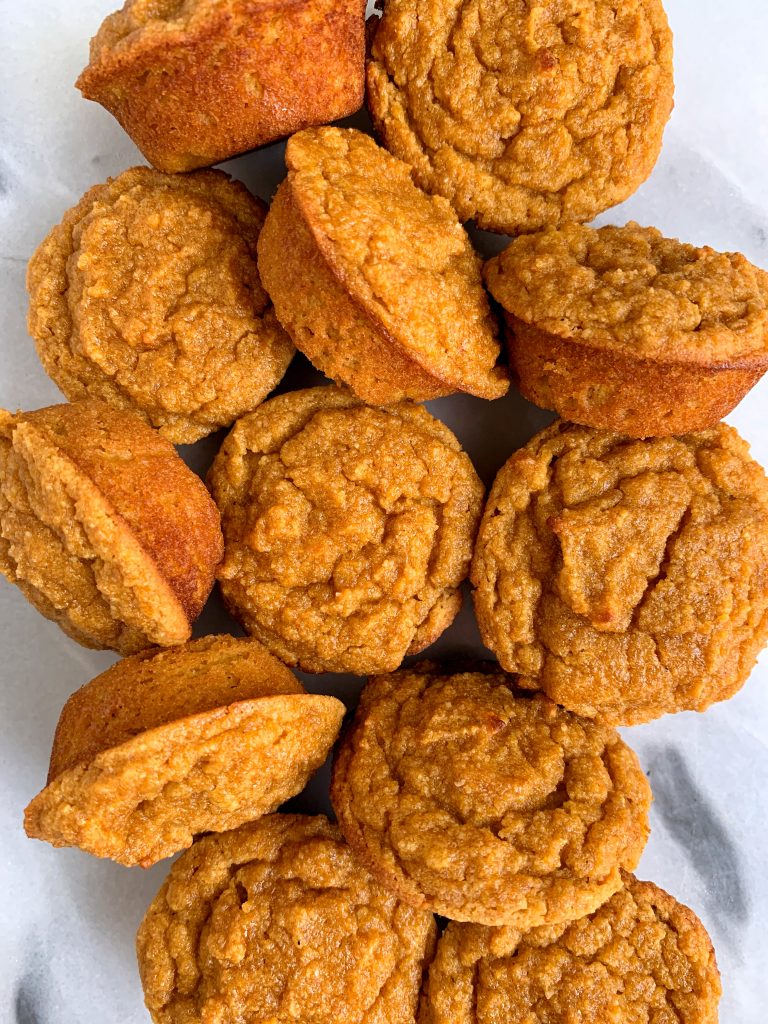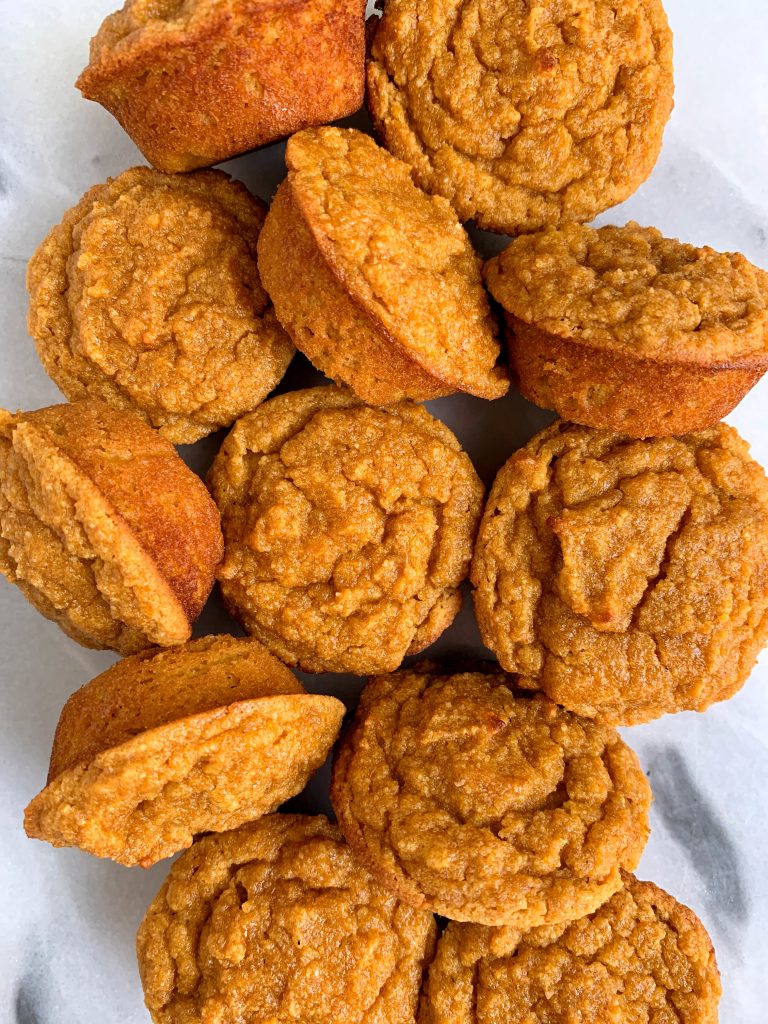 Gluten-free Pumpkin Bread Recipes:
Paleo Pumpkin Chocolate Chip Bread made with almond flour and all grain-free and dairy-free ingredients with a perfect sweetness from the dark chocolate.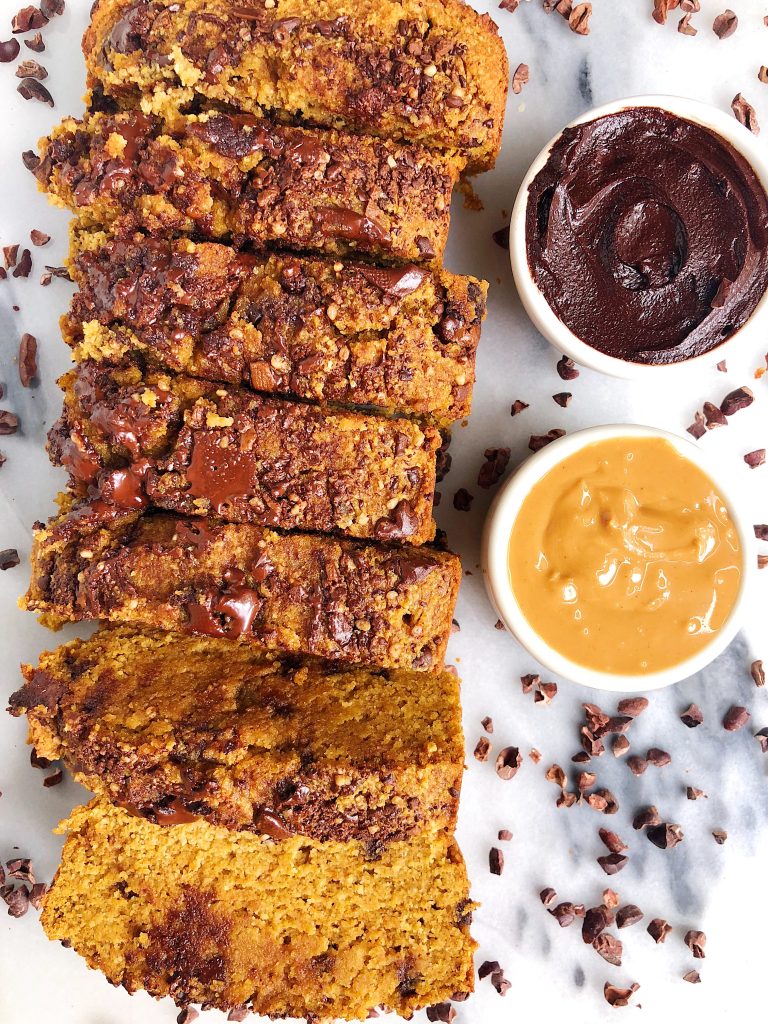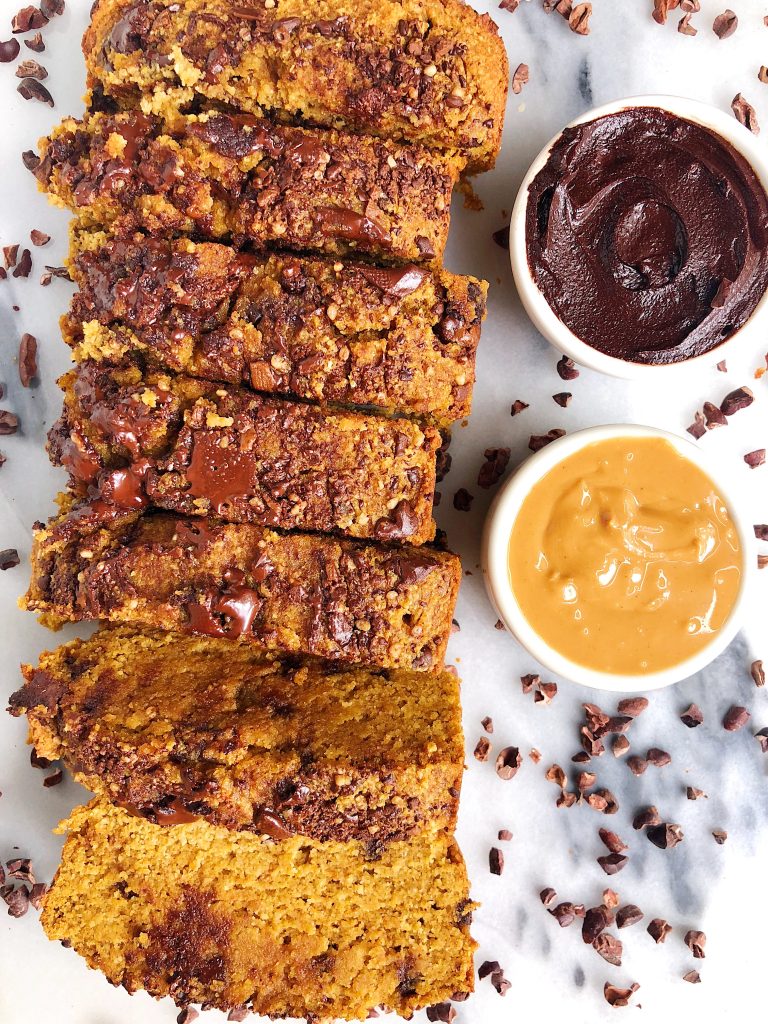 The Best Gluten-free Pumpkin Bread Ever made with all nut-free, gluten-free and dairy-free ingredients. Only 6 ingredients needed to bake this epic loaf of bread
.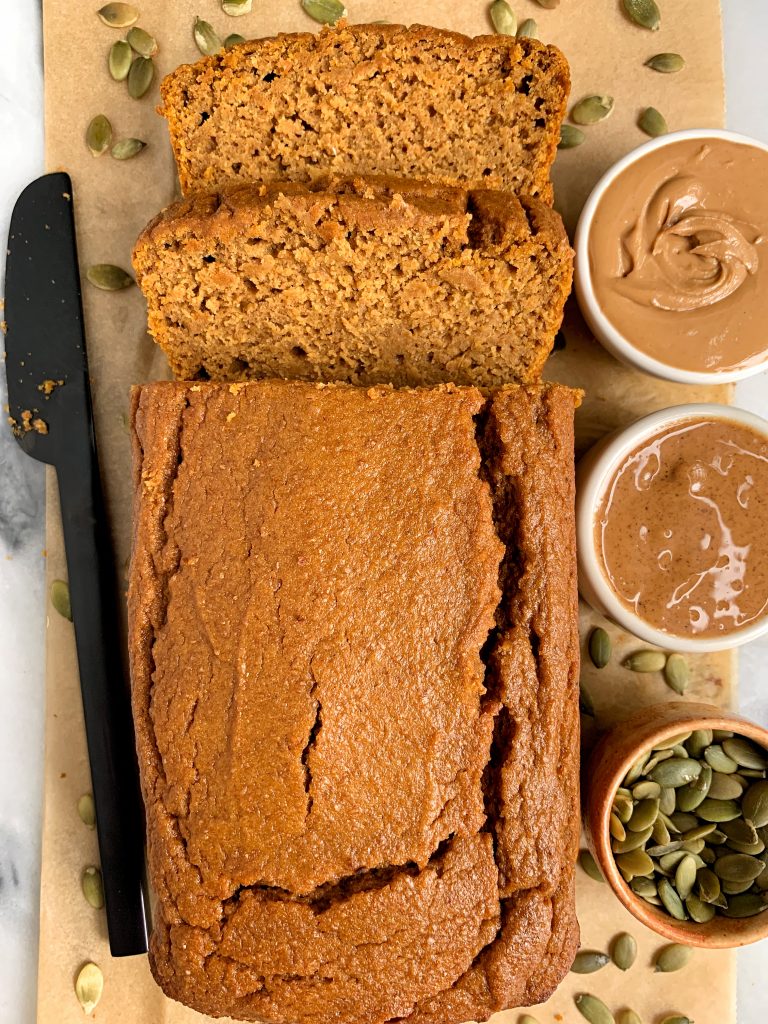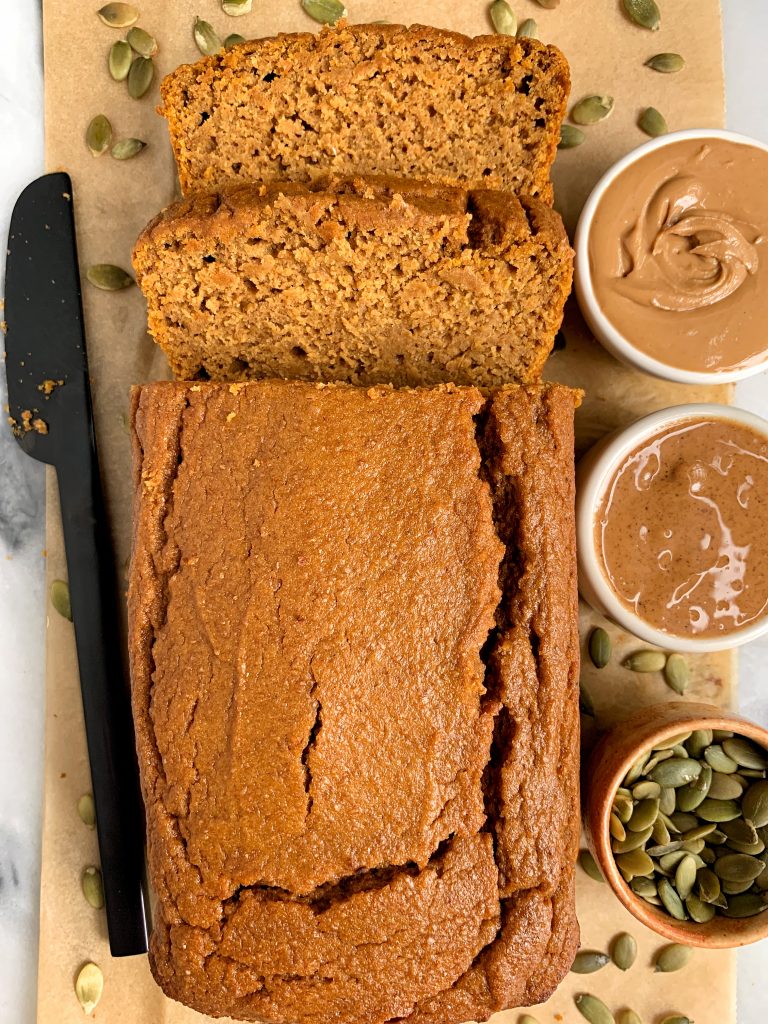 Easy Paleo Pecan Crumble Pumpkin Loaf made with all gluten-free, grain-free and dairy-free ingredients. With an added crunch from the pecans on top and a dash of cinnamon.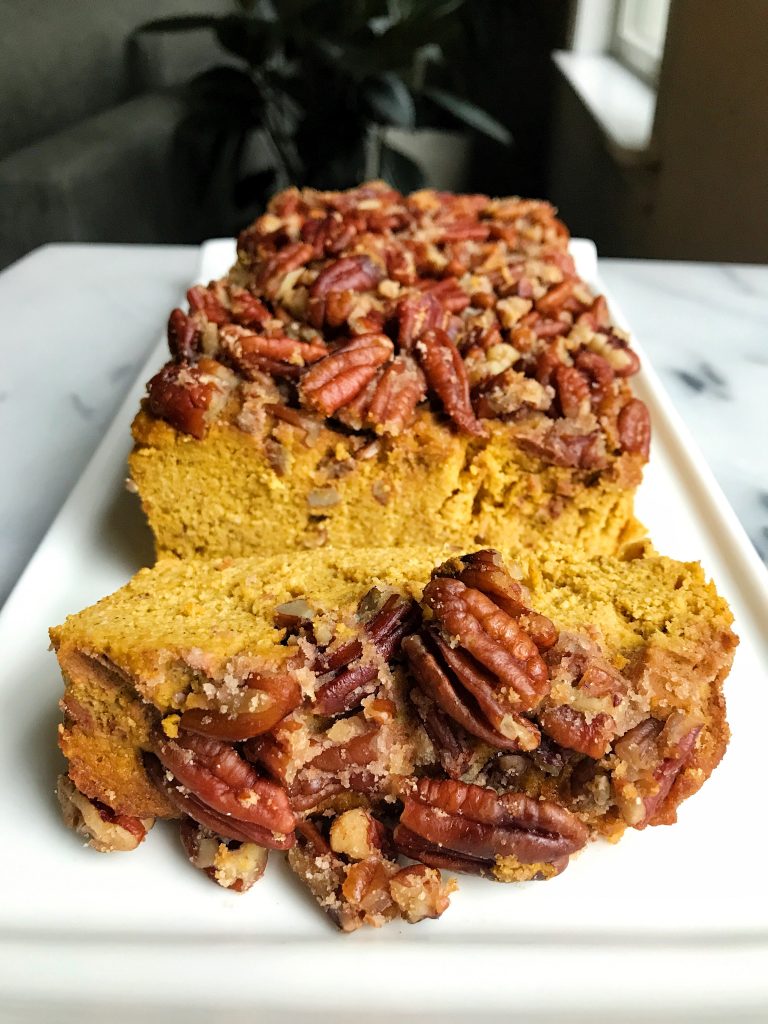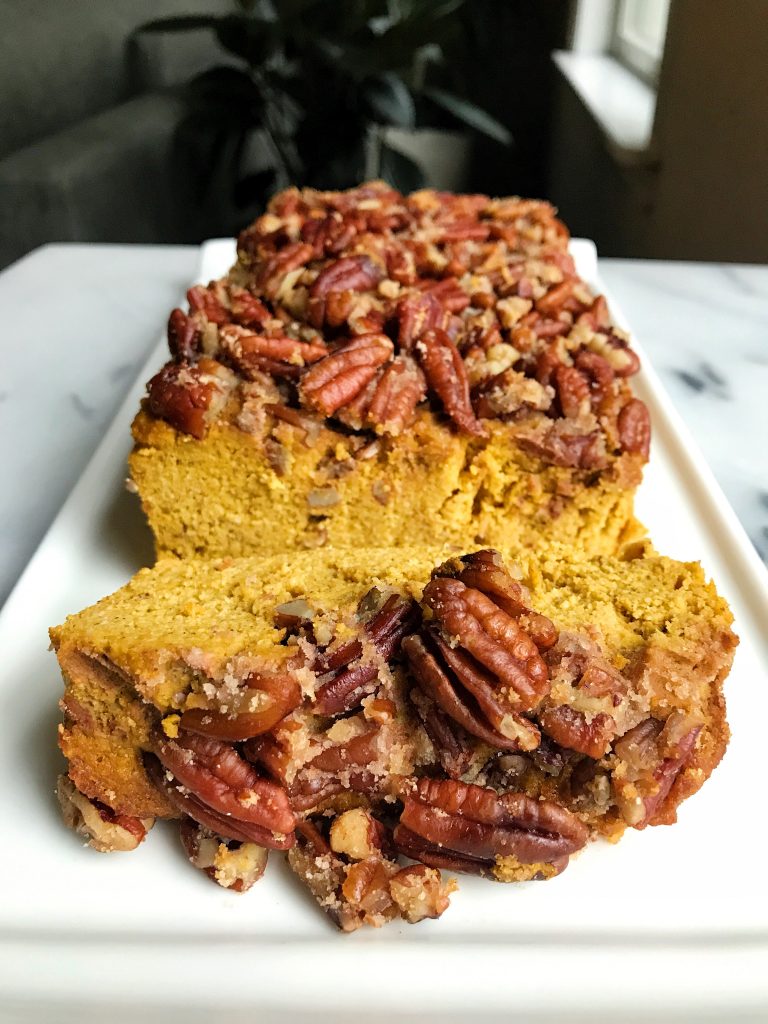 The Easiest Almond Flour Pumpkin Bread made with all vegan and paleo ingredients for a simple and healthy pumpkin loaf.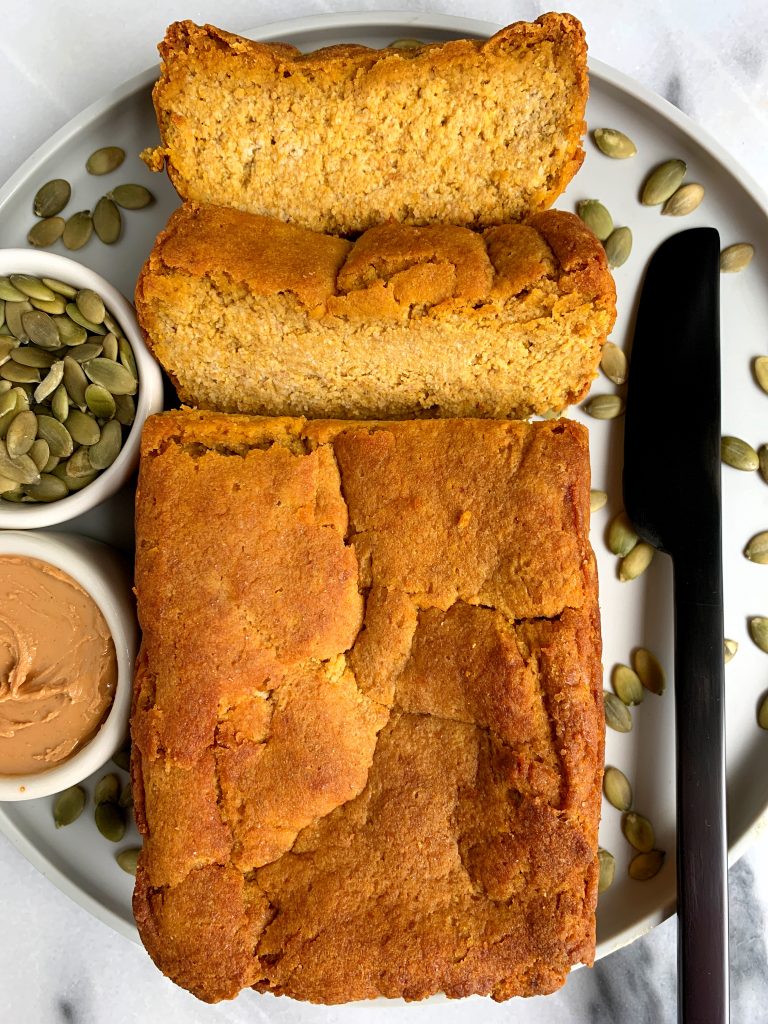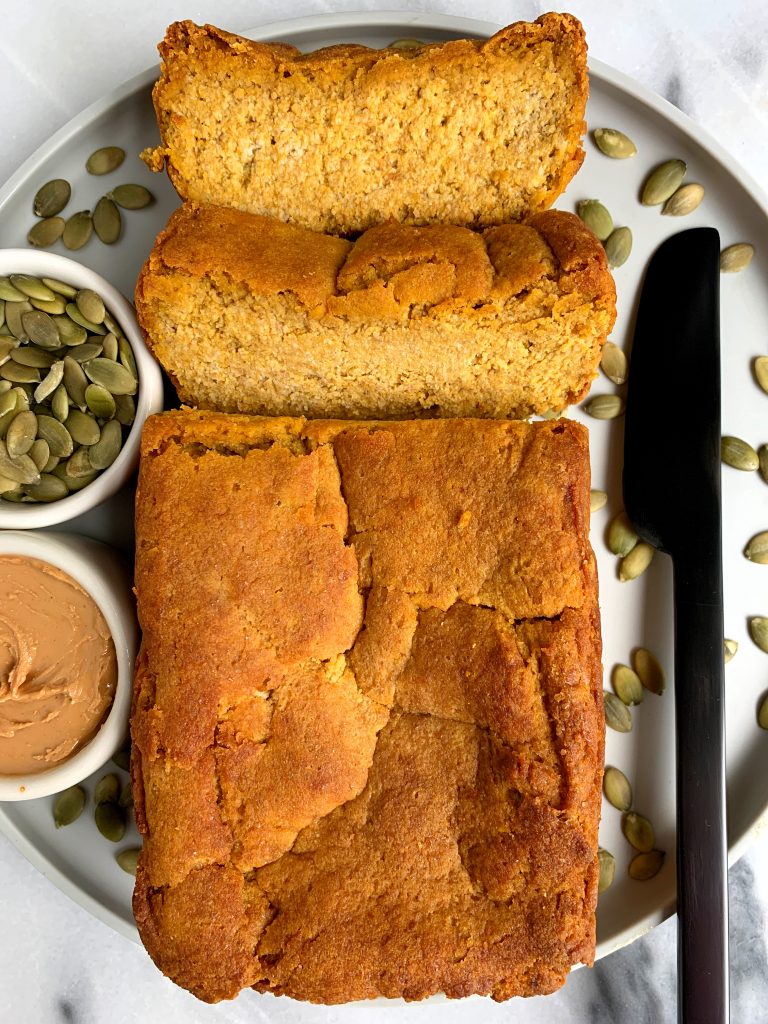 More to come here friends!!
xx, Rach
BTW don't forget about those Baked Paleo Apple Cider Donuts! Not pumpkin but SO good!