Healthy fall recipes to bake all season long! You'll find plenty of delicious breakfast breads, desserts, muffins, crisps and more for everyone. All gluten-free and tons of dairy-free, vegan and paleo fall recipes.
It's like the second September hits and LDW is over – we all turn our ovens on more than ever.
You guys know I live for all things fall when it comes to baking. Anything apple and pumpkin has my name all over it. And now that Ezra is enjoying all of my baked goods and things too, it makes it even more fun to bake so many different things for us to all eat.
I put together one 30 healthy recipes to bake this fall that are all gluten-free, easy to make and taste flipping delicious. They are healthier baked goods that you will crave over and over again. Plus we have a lot of dairy-free, paleo and vegan options too for everyone to enjoy.
Pantry must-have's for fall baking:
I broke this blog post down by baked breads and muffins, dessert ideas and then breakfast ideas for you. Of course you can eat a lot of these for whatever time of day you'd like.
All of the recipes are also marked V= vegan, GF = gluten-free, DF = dairy-free + NF = nut-free
Baked breads, loaves and muffins: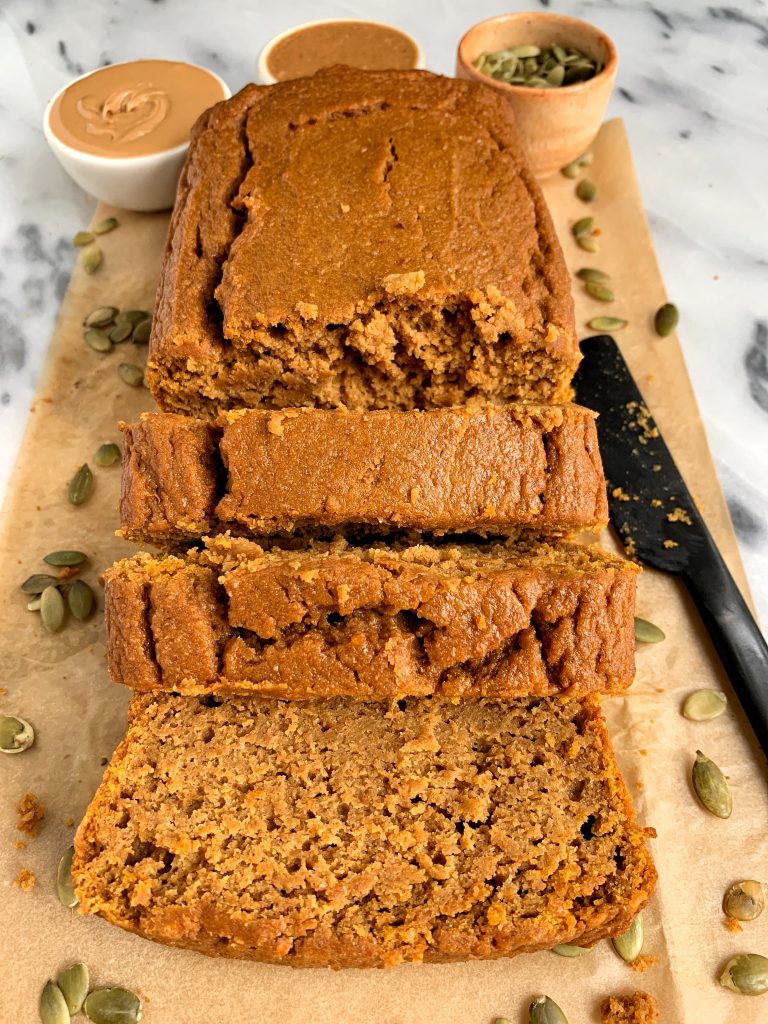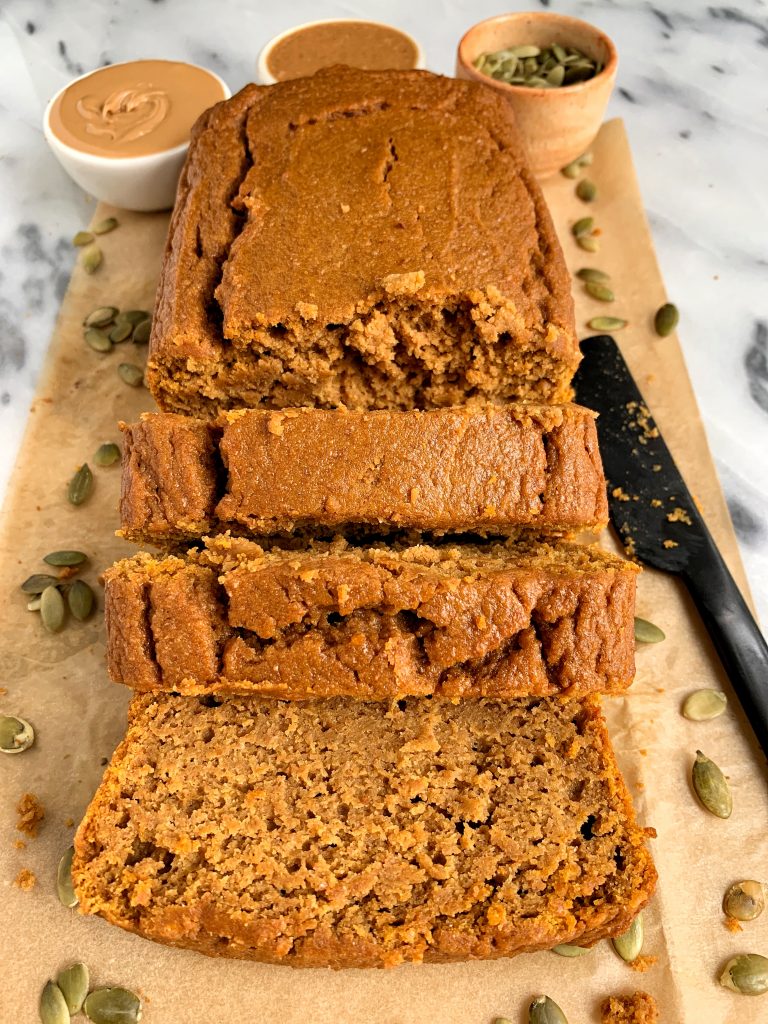 Paleo Cinnamon Apple Streusel Bread, GF, DF
The Dreamiest Paleo Pumpkin Cinnamon Roll Bread GF, DF, P
Gluten-free Chocolate Chip Banana Apple Bread, GF, V, DF
The Best Gluten-free Pumpkin Bread Ever, GF, DF, NF
Paleo Dark Chocolate Marble Sweet Potato Loaf GF, DF
Paleo Apple Cinnamon Crumb Muffins, GF, DF
Gluten-free Apple Crumb Cakes with Maple Glaze V, GF, DF
The Best Paleo Pumpkin Banana Bread Muffins, GF, DF
Paleo Pumpkin Mini Muffins (gluten-free + kid-friendly!) GF, DF
The Best Paleo Pumpkin Chocolate Chip Bread GF, DF
The Best Ever Paleo Coffee Cake Recipe GF, DF
Deliciously Healthy Pumpkin Corn Muffins GF, DF
Crisps, donuts and other fun desserts: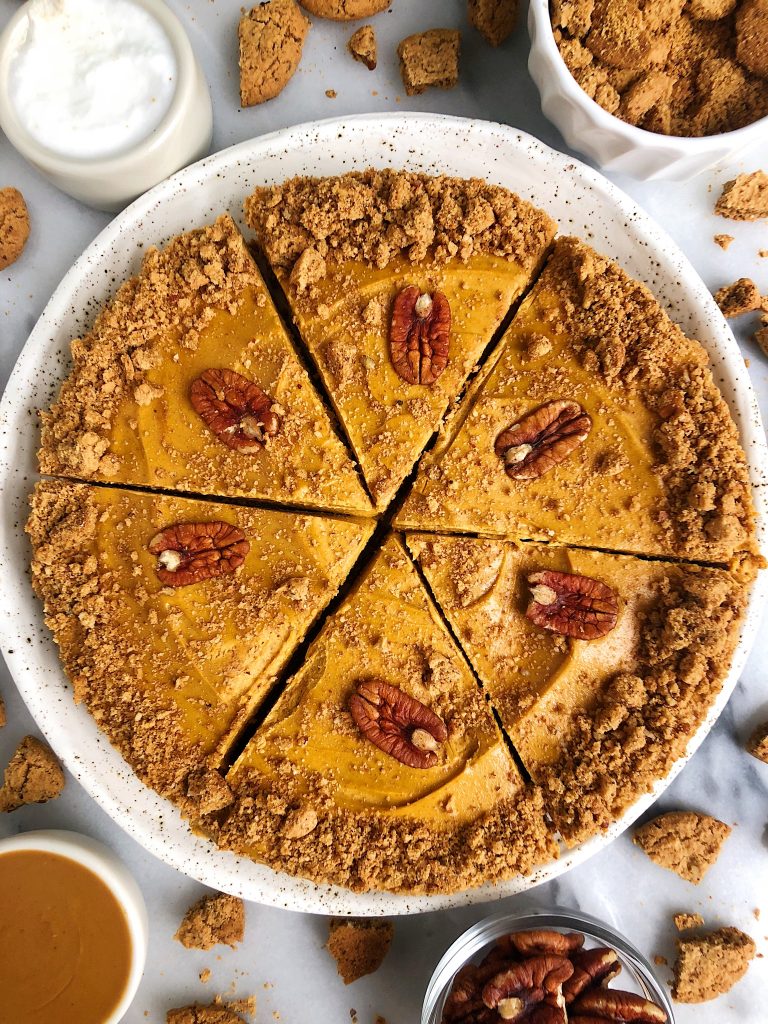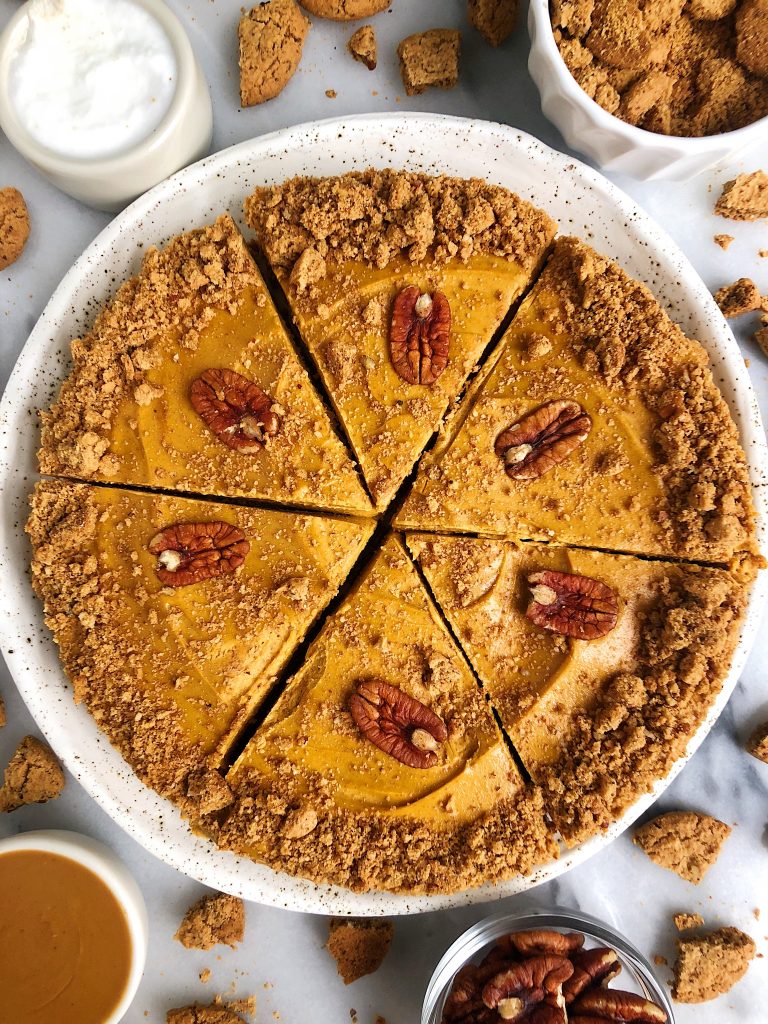 The Best Ever Flourless Paleo Pumpkin Brownies NF, GF, P, DF
The Best Paleo Apple Pear Crisp Ever GF, V, DF
Delicious Pumpkin Donut Holes V, GF, P
The Best Ever Gluten-free Apple Blondies, GF, DF
The Best Baked Paleo Apple Cider Donuts V, GF, DF
Gluten-free Baked Cinnamon Sugar Donuts GF, DF, NF, V
Peanut Butter Cup Pumpkin Rice Crispy Treats (no marshmallows) GF, DF
Paleo Pumpkin Chocolate Chunk Cookie Cake GF, DF
The Fudgiest Paleo Pumpkin Chocolate Cookies GF, DF
Easy No-Bake Paleo Pumpkin Pie Brownies GF, DF
Vegan Pumpkin Peanut Butter Pie with Cookie Crust, V, GF, DF
Copycat Peanut Butter Pumpkin Reese's V, GF, DF
Healthy Double Chocolate Pumpkin Cupcakes, GF, V DF
Easy Paleo Fudge-y Pumpkin Pie Truffles GF, DF
Gluten-free Apple Pie Stuffed Snickerdoodle Cookies GF
Vegan Apple Pie Crumb Bars V, GF, P
Paleo Chocolate Chip Pumpkin Cookie Skillet V, GF, P
The Best Ever Healthy Pecan Pie Bars V, P, GF
Fall breakfast ideas: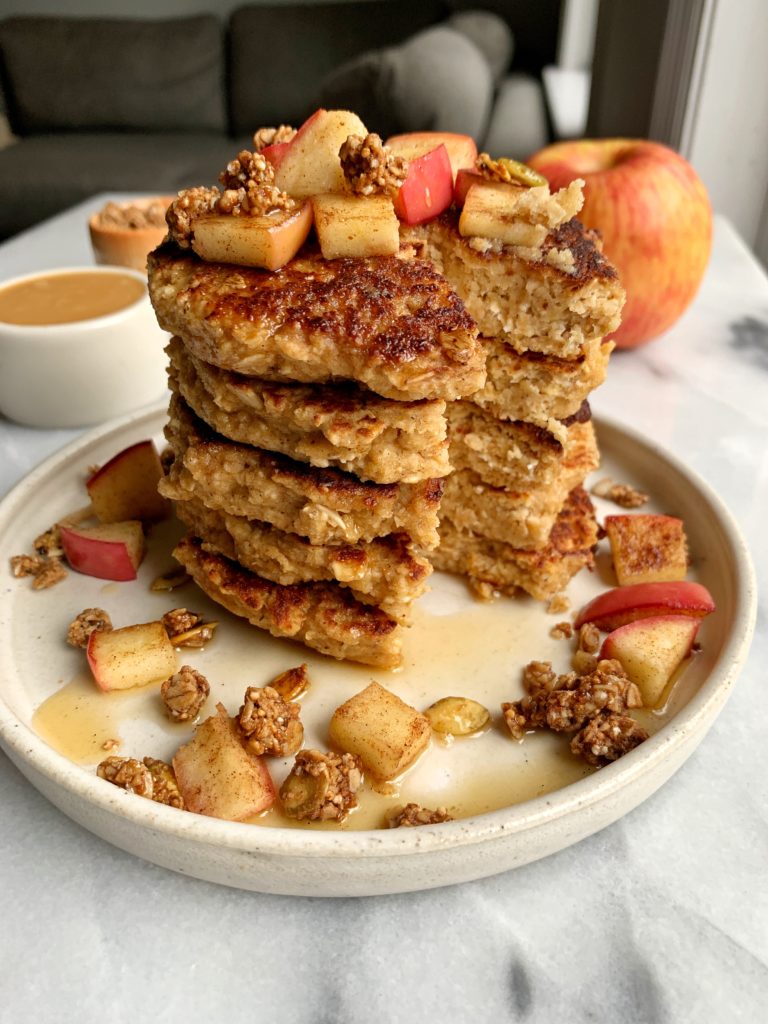 Healthy Gluten-free Pumpkin Pancakes GF, DF, NF
Healthy Apple Pie Oatmeal Pancakes GF, DF, NF
Vegan Pumpkin Chocolate Chip Oatmeal Bars V, GF, DF
Vegan Overnight Pumpkin Banana French Toast Bake V, GF
Crunchy Nutty Pumpkin Pie Granola GF, V, DF
Healthy Apple Pie Baked Oatmeal GF, V, DF, NF