Sharing dozens of healthy toddler breakfast ideas to make for you and your kids! A mix of pancakes, oatmeals, muffins, egg cups and more.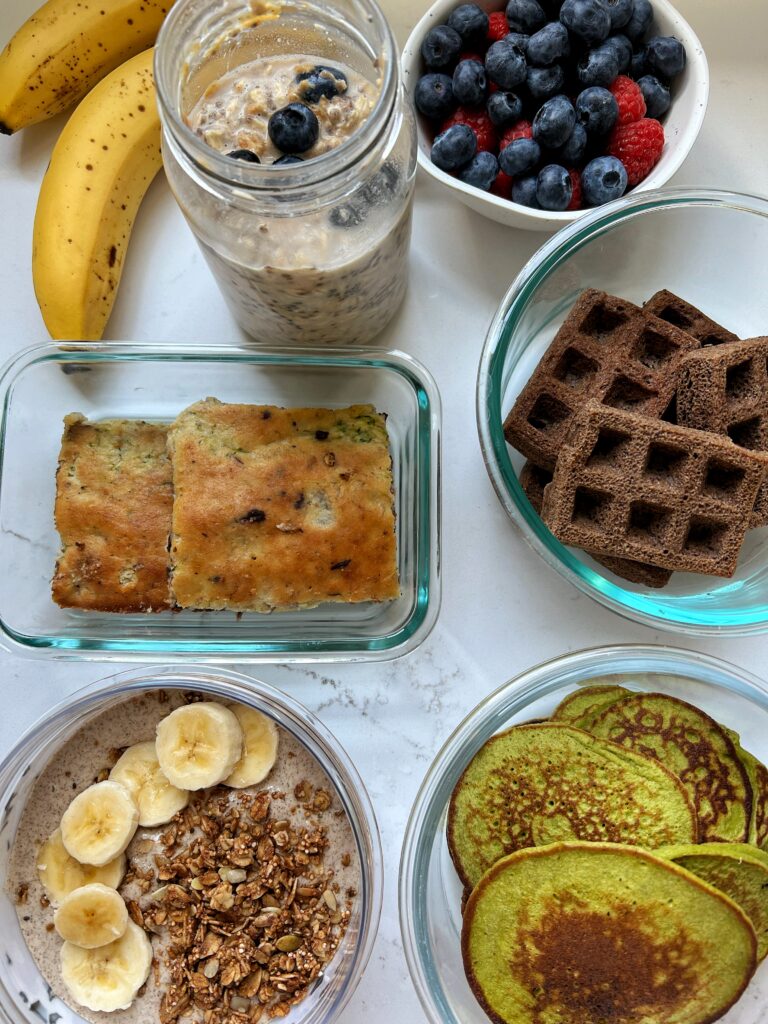 Breakfast is a key part of my kids day. My 3 year old comes downstairs requesting breakfast ASAP. And he knows we typically have something he loves in the fridge prepped and ready for him. Unless it is a bowl of yogurt kind of day, which he requests quite often! Breakfast can be hectic and a crazy time for most houses, which is why we have rounded up these healthy toddler breakfast ideas that are say meals to help make breakfast a bit more seamless!
Tip: prep one of these breakfast ideas the day before to make mornings more seamless.
There are healthy toddler breakfast ideas. And the is a round up of things for both YOU and your kids to make mornings easier.
We are sharing toddler breakfast ideas for even the pickiest of eaters!
I have an 18 month old who is much more particular about what he eats. He needs something different every day and somedays he loves one thing and other days he hates it. I love having a couple things prepped so that way depending on his mood (and until he can be more vocal on what he wants), we have things to choose from. And we keep a variety of breakfasts in the rotation.
Tip: try giving at least one food you know your kid loves on their plate. For example, if your toddler always loves berries, add berries to what you are serving to make them more excited about the breakfast you're serving.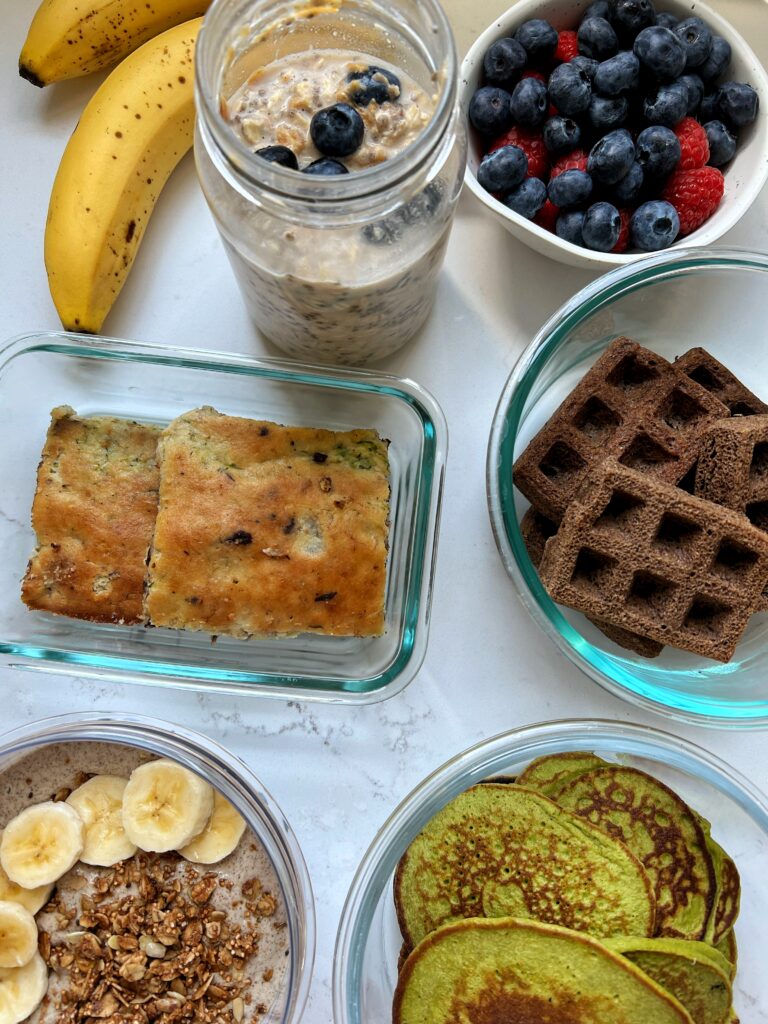 Here are dozens of healthy toddler breakfast ideas to make for you and your family..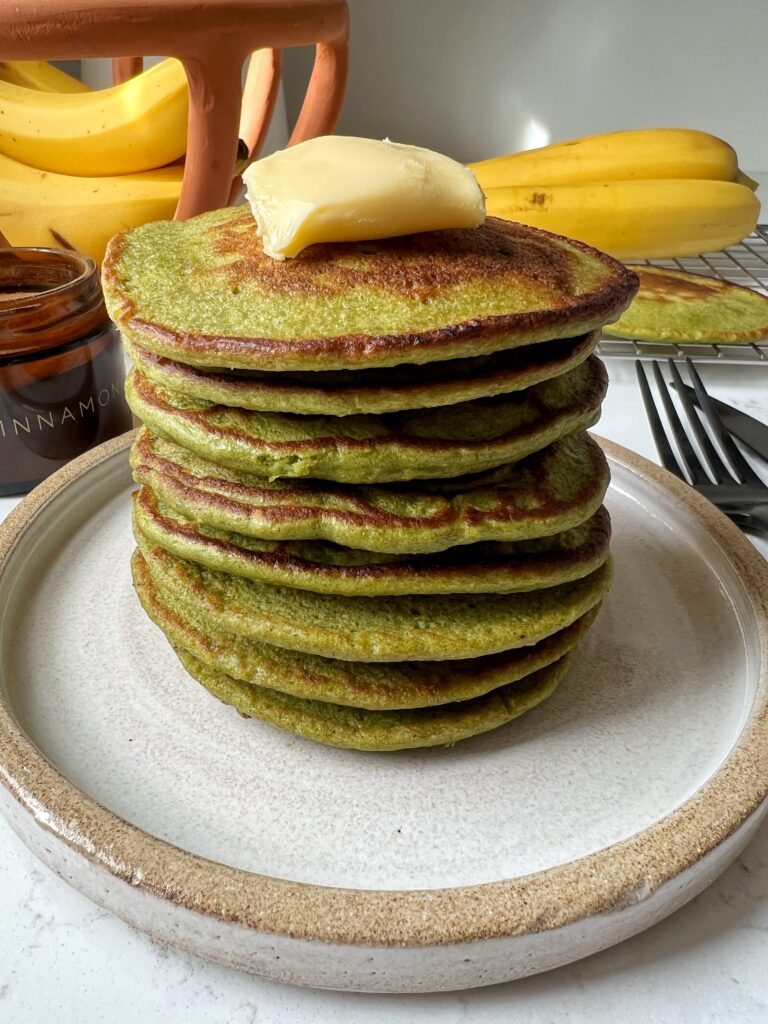 What kid wouldn't want cookies for breakfast? These are delicious and made with mashed banana, oatmeals, seeds and they are really easy to make! I love drizzling some nut butter on top too to make them filling as well.
I have been making overnight oats for as long as I can remember. And now my kids love them. They're easy for them to eat and spoon. Plus they love getting to add their favorite toppings to them too. Like fresh fruit, granola or peanut butter.
If overnight oats are hard for your kids to chew or they are sick of oatmeal, try chia pudding! It is creamy, takes 5 minutes to make. Or you can make a large batch and put it in the fridge to have on hand for a few days. Plus you can add any toppings you want here too.
This is one of our only savory breakfasts (my kid's have my taste buds!). But egg cups are a hit and easy to eat on the go in the morning to school or in the car. You can put any mix-in's you want like veggies, proteins and cheese.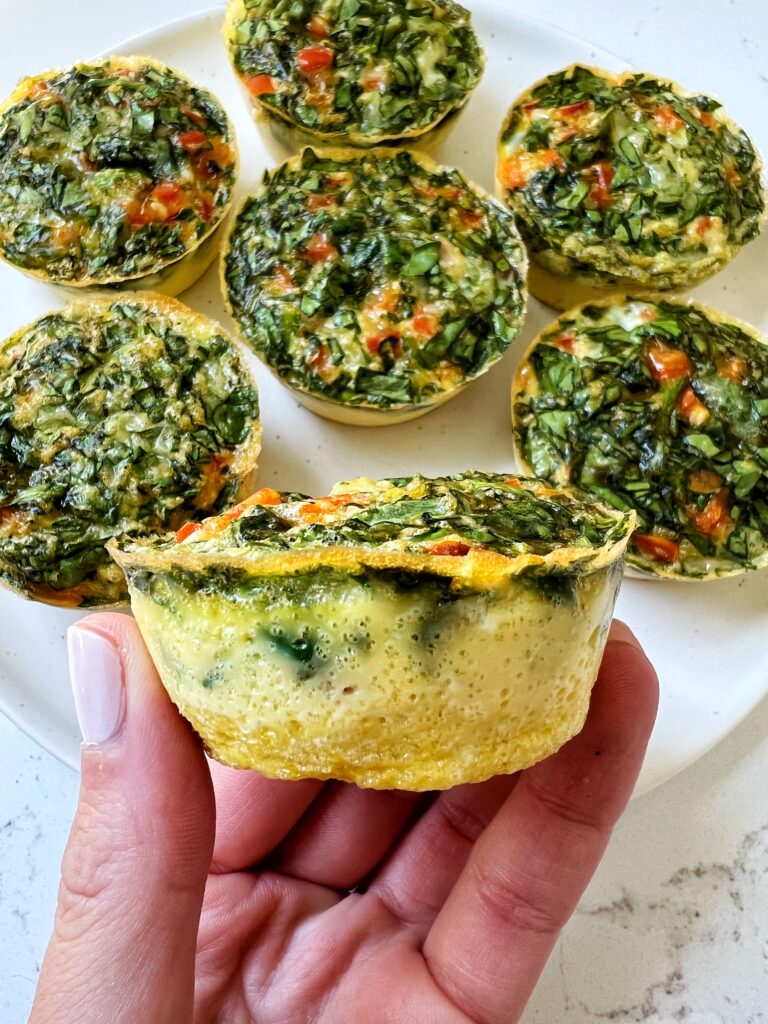 These green pancakes are a hit in our house. And ones my kid's request regularly. Plus they have spinach in them and they don't even know it! I also use mashed banana, oatmeal and some yogurt (non-dairy works too) to make them. Add the ingredients to a blender and you're set.
I live for this recipe. As does my husband. These granola bars are homemade and easy to whip up. And the yogurt glaze on top makes them even more tasty and delicious to make. And if they're not something you want for breakfast, make them for a snack too!
One of the best on-the-go breakfasts. These cutie oatmeal cups are like baked oatmeal but in muffin/cup form. You can add in any other mix-in's you want and they're lower in sugar. plus they also freeze well.
If we're not making spinach pancakes, we are making these these yogurt oatmeal ones. They're really easy to make and my kids love helping me add the ingredients to the blender and prepare them. They also dress them with toppings like fruit and some nut butter.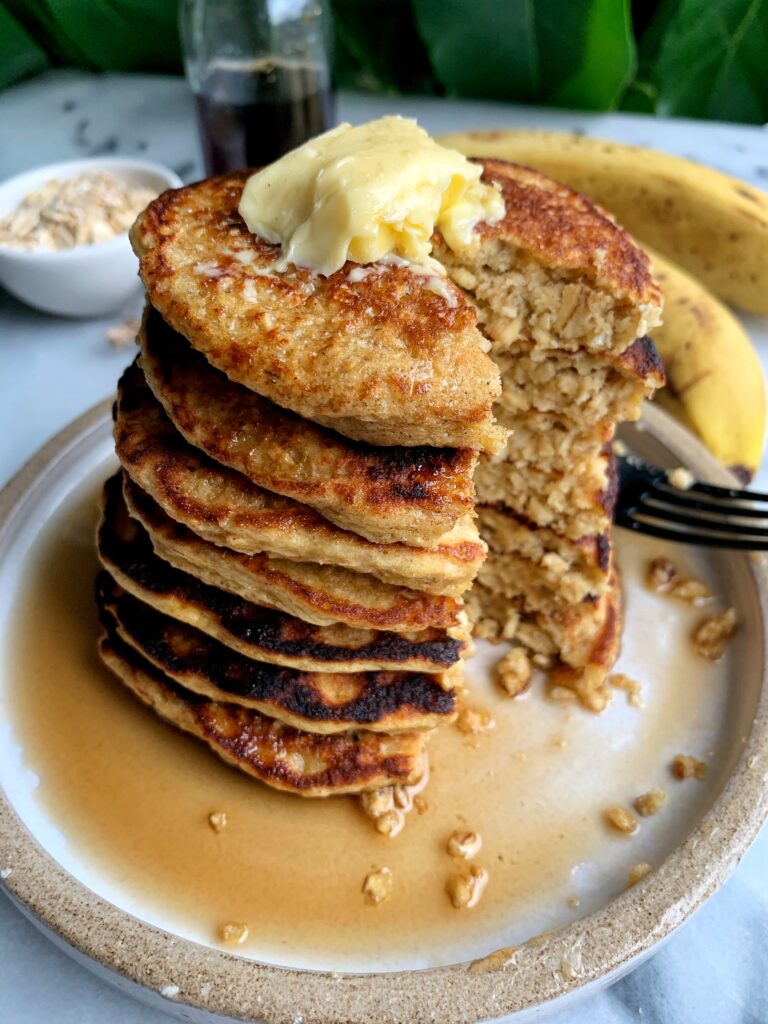 Baked oatmeal is a game changer. It's almost like eating a dessert. And this recipe even sneaks in some carrots. And I love adding walnuts too for healthy fats/protein. You can also make a batch of this and store in fridge for 5 days or freezer!
Banana pancakes are the ultimate comfort breakfast. And one that no kid will reject. I recommend you make extra so you can have too!
These oatmeal bars are one of the most popular recipes on my blog. For years now we have been making these for breakfast and as healthy snack. It's like I am eating banana bread for breakfast! You can also use cacao nibs if you don't want the sugar from chocolate chips.
If you love my blender pancakes, try these waffles! They're a fun way to switch things up and my 3 year old loves watching the waffles come to life in the waffle iron. He thinks it is so cool! And you can store this in the freezer for easy access whenever you want to have them.
I live for blueberry pancakes. They are a staple. And my kids live for anything blueberries related. So these grain-free pancakes with blueberries are a hit in our home! Plus they're very easy to make!
If you want to add some extra nutrients from sweet potatoes and not much sugar to your kid's breakfast, try these banana sweet potato muffins! Like a baked oatmeal muffin filled with banana, cinnamon and sweet potatoes!
My kid's love when I make these muffin tips. You can sub the chocolate chips for fresh fruit and nuts too if you prefer. Or cacao nibs for low sugar option too.
My kid's don't love smoothies like most do. But this zucchini bread one is a hit over here! I love that it has veggies in it too and you can make it thicker like a smoothie bowl of sorts if your kids like those more! We usually use these cups.
These are a must try for breakfast or snack. We have been making them for years and they're always a hit. Use nut or seed butter, your favorite crunchy toppings like granola, cacao nibs, coconut flakes and more!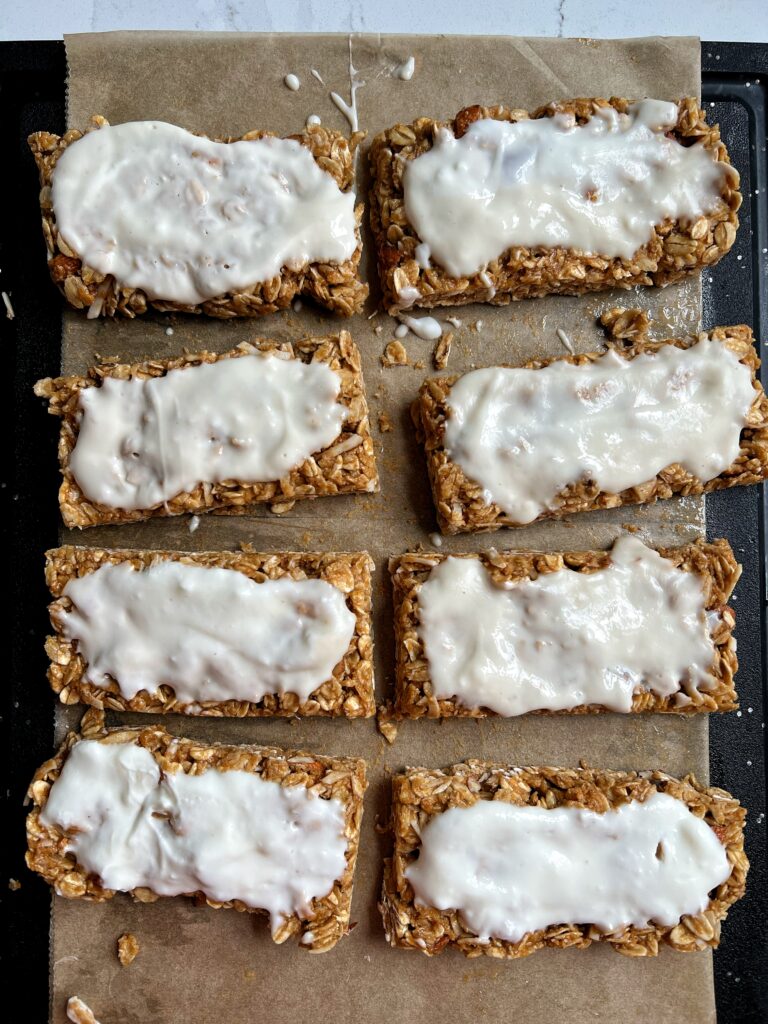 This recipe went viral on my Instagram! My kids love this and its like a custard bake?! So random but so good and it is packed with protein too with the greek yogurt. You can add in any additions you want.
Another viral Instagram recipe. And one we make on repeat in our home. I love these and so does my husband but my kids love it too. And if you don't think your kids eat enough protein, don't overestimate the amount of protein in cottage cheese. Plus what kids don't love pancakes?!
These are a fun recipe to switch things up for breakfast. You can add any fillings you want and we love using some fruit, jams, nut butters and yogurt!
These are a HOT commodity over here. I love making these and it's so much easier than making a bunch of individual pancakes in my opinion. And you can also freeze half of these too or save some for leftovers. I love adding in different mix ins and we have a few other sheet pan cakes like these Blueberry Sheet Pan Pancakes (gluten-free) too.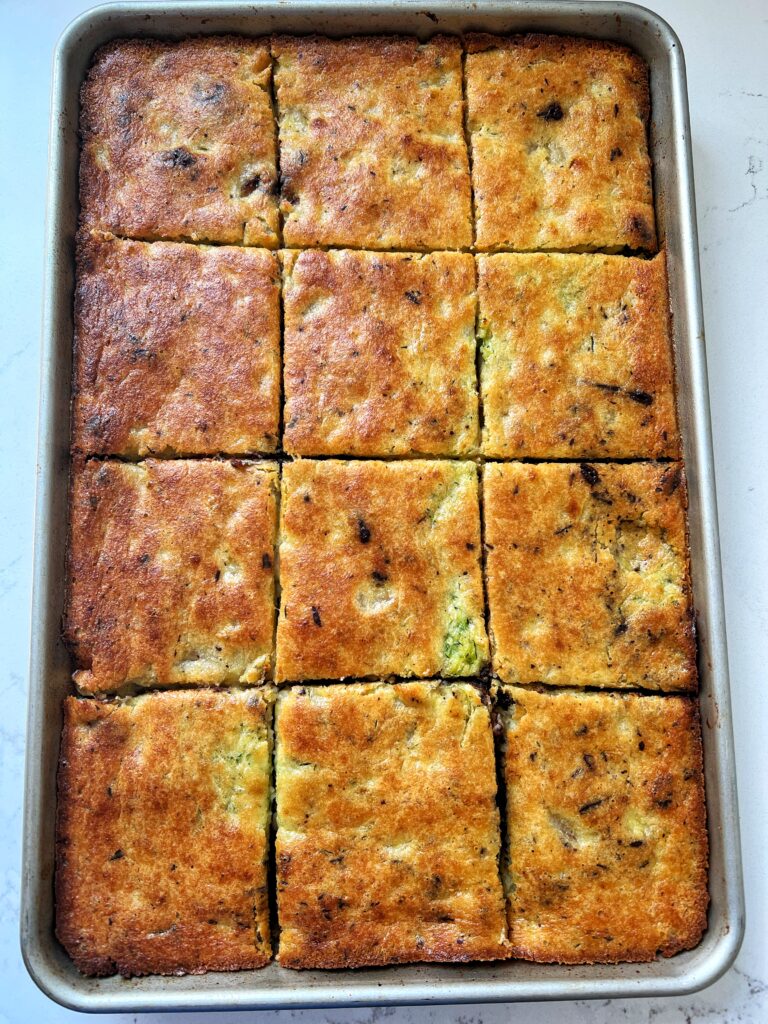 My 2 year old LOVES eggs like loves them. And it's easy to make quick omelettes but I love making these sheet pan eggs because I have them ready to eat all week long. All I do is warm them up in the microwave before serving.
How to prepare a balanced breakfast for toddlers:
In effort to tame my kid's crazy energy and balance their blood sugar, I try to serve foods from the food groups below during their meals. Obviously not every meal is perfect, but I keep this in mind when preparing their breakfasts and meals.
Healthy fats: we are a big fan of healthy fats here. Think creamy nut butters, avocado, flax and chia seeds, eggs and milk. This is easy to add to breakfast especially because hello nut butter is always a hit in most homes.
Carbohydrates: something like oatmeal or toast with whole grains, fruits and veggies for energy in the morning. You can also find this in granolas too!
Protein: this can be harder to get into your kid's diet. But nuts, seeds, eggs, greek yogurt are filled with protein to keep your kids satiated when they're at school or playing.
A few things to keep on hand for breakfast prep:
Blender – I use this to make a lot of my pancakes, puddings, smoothies and more
Storage containers – for large things I like glass tupperware or I use mason jars for overnight oats and these for on-the-go
Nuts and seeds – like chia seeds, flaxseeds, nut butter and seed butter for topping
Yogurt – can be dairy or non-dairy. I love the organic cashew one from Trader Joe's too for a vegan option
Granolas, oatmeals and cereals – this one is great (code RACHL30) and this granola is amazing too!!
Hope you and your family enjoy!! x