Sharing 20+ easy school lunch ideas for kids and toddlers that are perfect to pack for daycare, school or for a day out!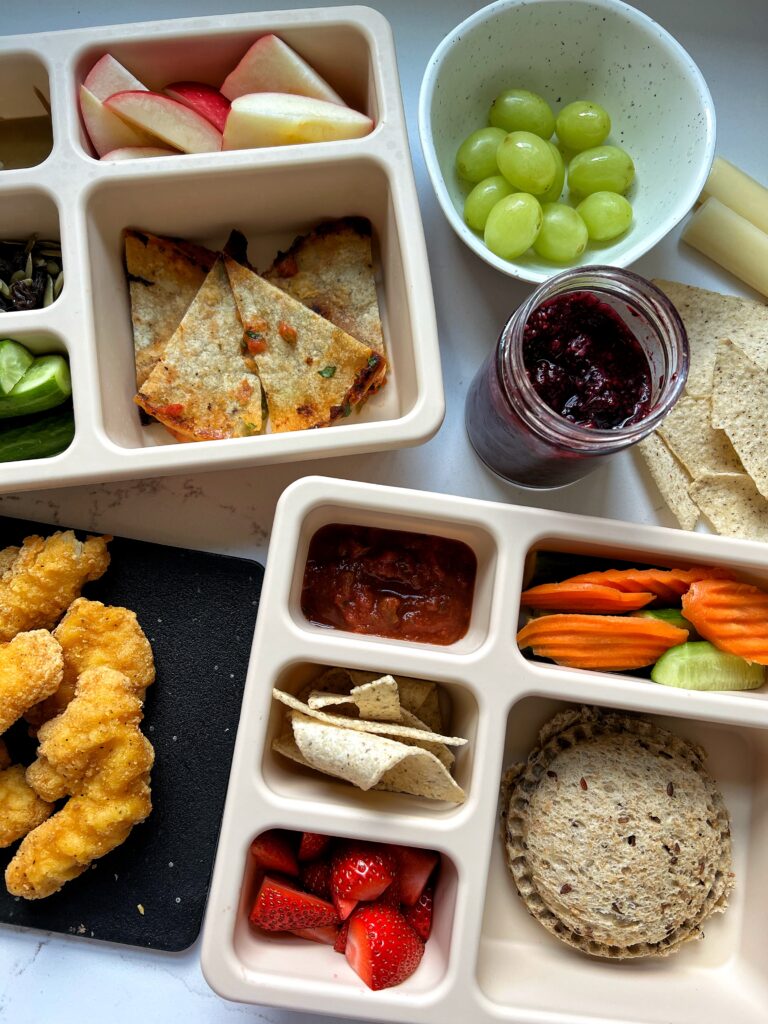 Coming up with lunch ideas your kids and toddlers will like can be so challenging. For myself included! Especially with the rules that schools now have with allergies (understandably so!). These ideas will help inspire you to come up with easy lunches to pack for school or daycare or anywhere. They are delicious, healthy and approved by my two little ones. Each packed lunch can be eaten right out of a lunchbox, no reheating at school needed.
Tip: Tweak these school lunch ideas for your kids to make it work for them. If you know they love cucumbers and hummus and sometimes other things are questionable, add it to their lunch box too! That's why I love doing a bento box of sorts. It allows for a few options so I know my kids are fed and 9 out of 10 times, the bento box comes back empty.
How to pack school lunches for your kids that they will love:
Ask your child what they want for school. My 4 year old is quite opinionated and he's always telling us what he loves and doesn't love.
Have you kids help pack their lunch! That way they are even more excited to eat it at school.
Try not to send something totally new with them to school. Try new new foods at home so you have any idea on if you child likes to eat them.
Follow school guidelines. Many schools don't allow nuts anymore. My son's you also can't do sesame seeds.
Make sure the food is ready-to-eat and easy for them to eat on their own. I cut things up, make sure it doesn't need to be reheated and that way at school, Ezra can start eating without help.
Kids love options – I always give a bento box so there are a few different things. One "main" dish then 3-4 sides like veggies, crackers, fruit, string cheese, etc.
Try to hit all the food groups. I like to make sure there is a protein, fat, carb and some fiber in there for them. And usually only 1 source of something with sugar like fruit.
Tip: if you are struggling with breakfast – check out this blog post with our healthy toddler breakfast ideas.
A few staples I like to keep on hand for school lunches:
Organic string cheese
Fresh fruits and veggies – cucumbers, apples, berries, grapes, carrots, anything not too messy. My kid's love fruits so I try to buy what is on sale
Tortillas + whole grain breads
Jarred pasta sauces
Pastas
Meat sticks – I usually do organic turkey or grass-fed beef meat sticks
Seeds and seed butters
Snack bars – the BEST of the best snack bars for kids (code RACHL for 20% off!)
Bento boxes – we have a few more that I will review soon too!
Lunch boxes – we have a few different ones that we rotate and incase one gets left at school. These ice packs are so cute to add too!
+ even more ideas on our school lunch box must haves are here in this blog post.
Here are healthy school lunch ideas for toddlers: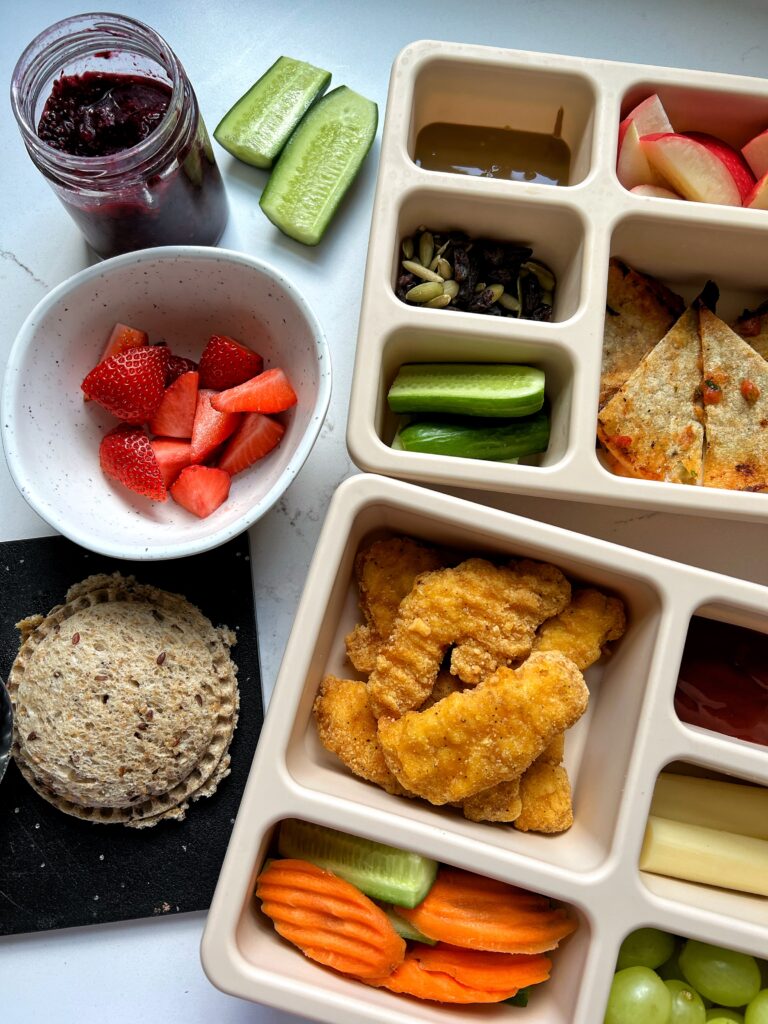 Toddler lunch box idea #1: Pizza quesadillas!
I add some marinara sauce, cheese and veggies to a tortilla and crisp on a skillet. It takes just 5 minutes and you can also add in any proteins, veggies or anything you kid's love. I usually pair it with some fresh fruit, crackers or anything else nut-free (my son's school is nut-free).
This is a huge hit in our house. I dive into all the details in the link above but there are endless options on what to put inside too. My kids devour these and I usually have an assembly line making them for them in the morning.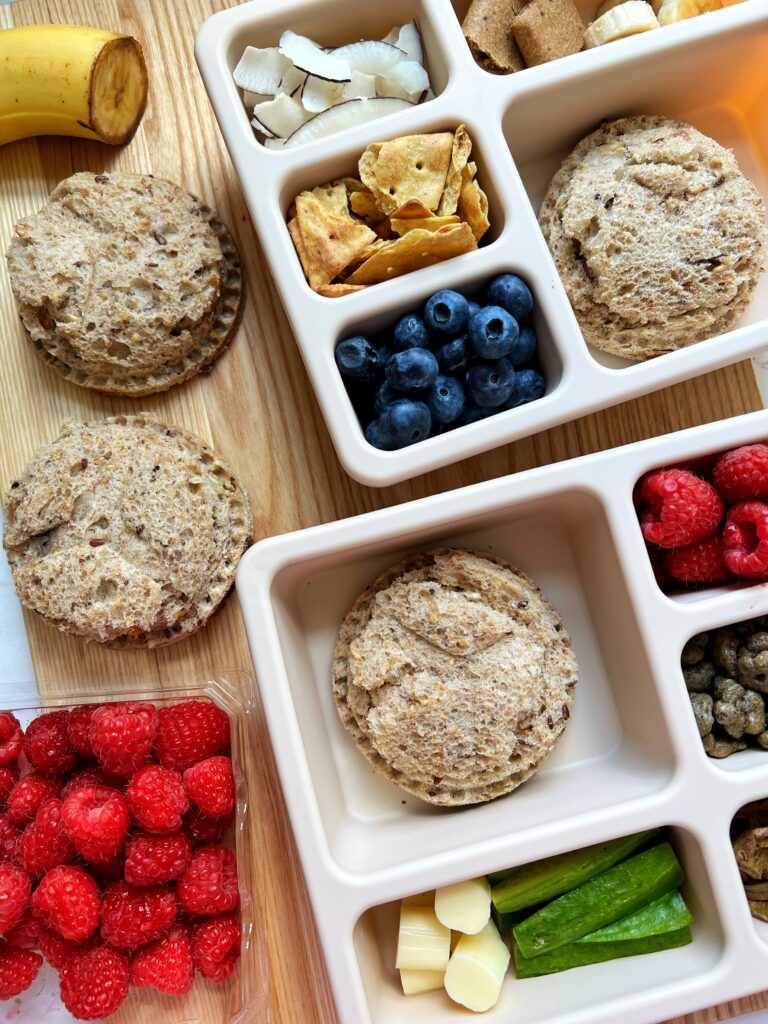 We make this for dinner a lot and I send the leftovers with my son. Typically from the time I take it out of fridge until he eats it, it's room temp. Or you can warm up before school and serve in a hot/cool-friendly lunch box.
Yes, I know this is technically breakfast but my kids LOVE this recipe as do most. Serve it with some fresh fruit on the side, seed butter or dipping and I also like to add some veggies and a meat stick for protein.
Another dinner idea that makes for the best leftovers the next day!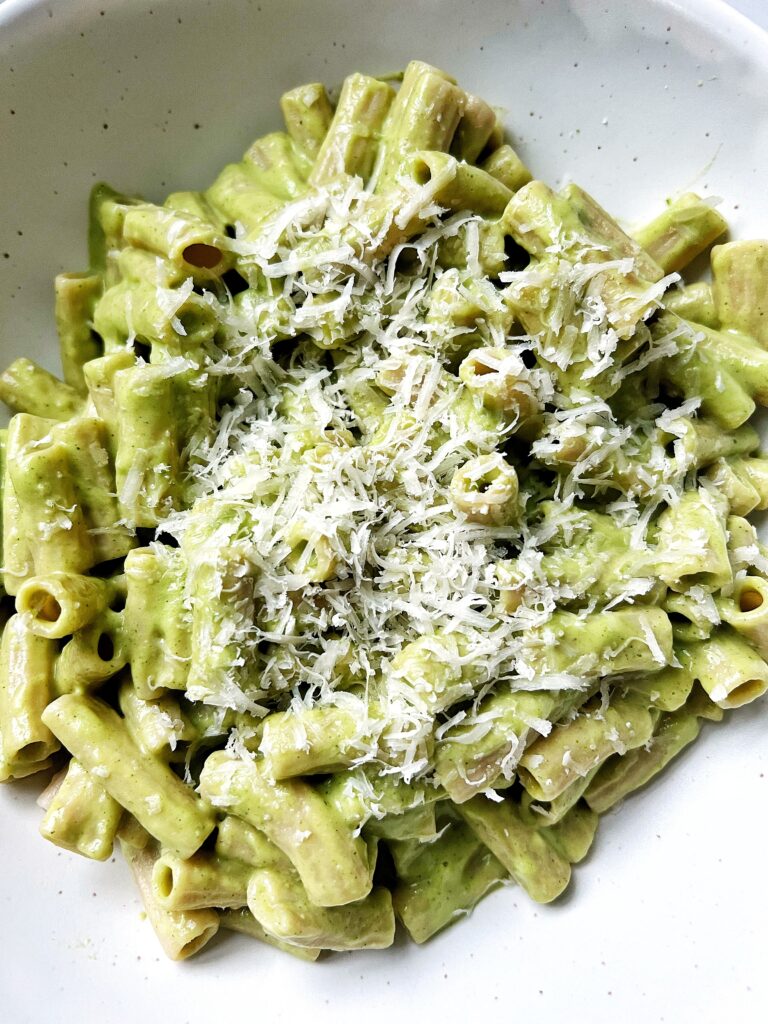 These are super meal prep-friendly. We make a batch on the weekends have them for easy snacks and meals all week long. Plus you can add in any mix-in's you want. Ez and Brody love theirs with ketchup to dip.
If you kid is anything like my 3 year old, then they love tuna salad. It can be hard to get protein into lunches at times but this is a great recipe to serve with crackers for dipping or as a sandwich or with some pita bread too.
Egg salad or hard boiled eggs are another go-to for protein in my kid's lunches. More so on the egg salad side as they love to scoop this up with some crackers.
We make these for meal prep a lot and I give leftovers for lunch with some cooked pasta in some sauce. Ezra devours it! And of course his holy parmesan cheese on top.
This is a great and EASY sauce to make for your kids and it takes less than 10 minutes. Add it to any pasta you want like chickpea, brown rice, regular, lentil etc.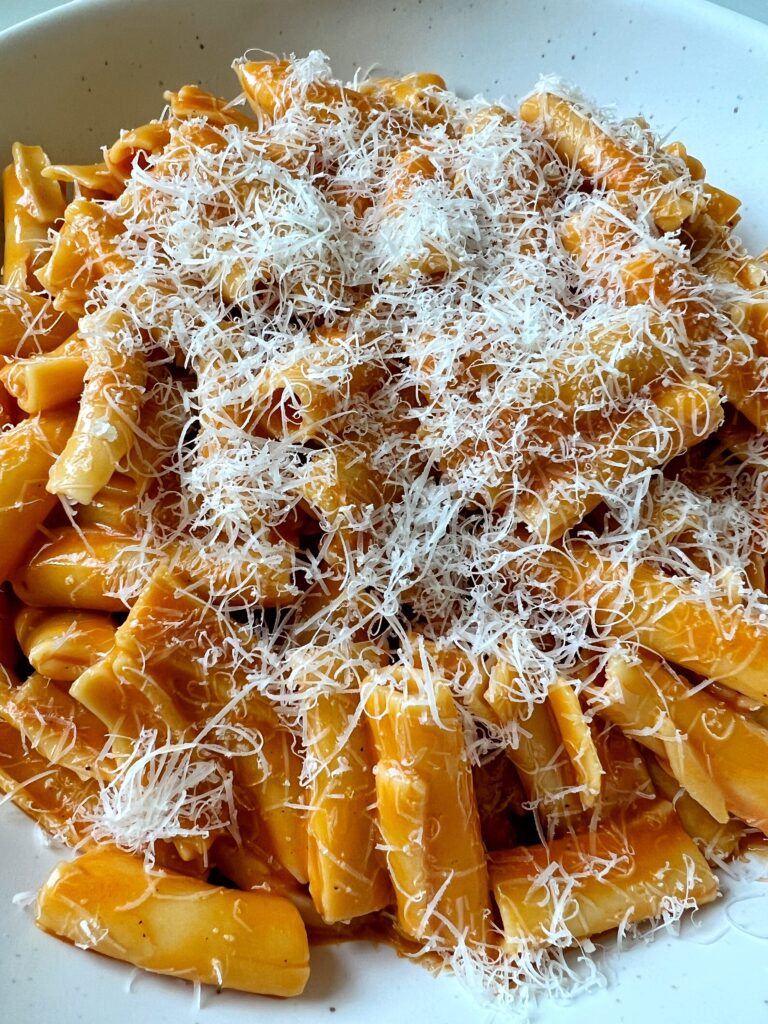 My son used to go to a school that didn't allow meat (that was tough for us) and this veggie rice pilaf was on repeat all the time! It is easy to make and you can really add anything in you'd like. Even some extra meat for protein too.
Breakfast for any meal is always a hit. I pack these spinach banana pancakes (my kids think it's so cool they're green) with some seed butter on top and usually an organic string cheese, crackers and fruit in his bento box.
Does your kid always want dessert? Perfect! These baked oatmeal bars will be a hit in their lunch box. You can serve it with some veggies and hummus on the side too.
These are always in our freezer. Every time we make them, I add them into a freezer-friendly bag so we have something easy in the freezer when we don't know what to eat. These take more than 10 minutes to make but if you prep them and store them in freezer, you can easily thaw out the night before and add to their lunch!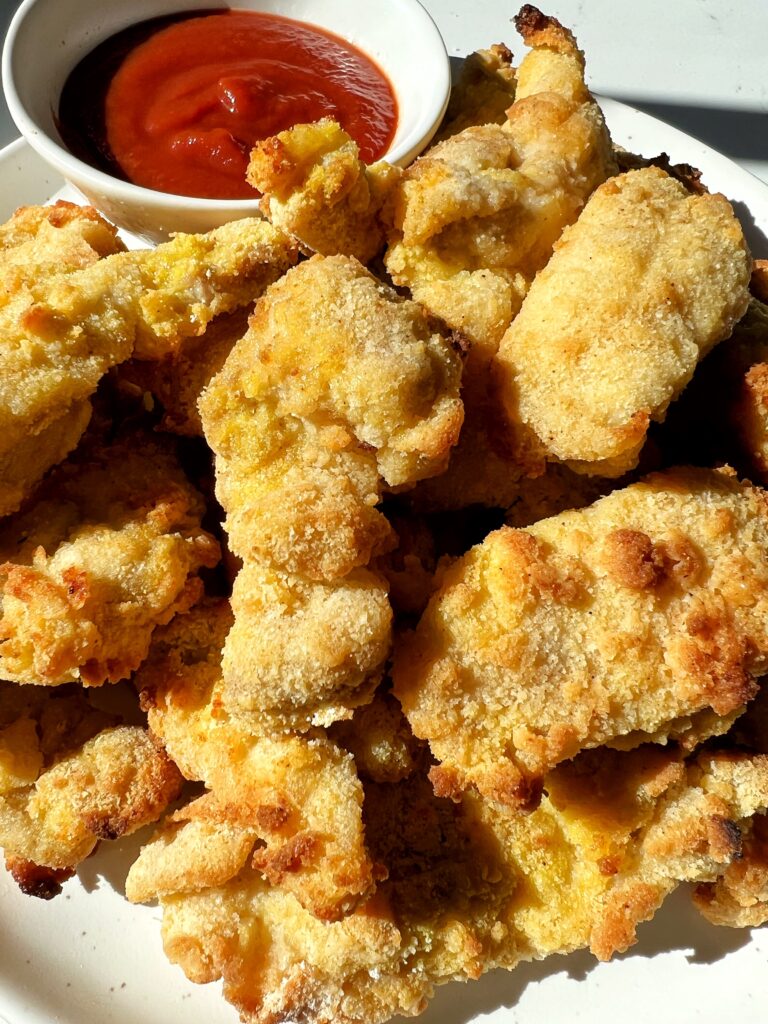 These are another healthy and delicious option to add to their lunch boxes! Really easy to prep and I store extras in freezer too.
You can make these nut-free if needed with some sunflower butter and any school-friendly crunchy toppings. I usually prefer granola as the crunch or cocoa nibs!
I personally love this lunch idea and my kids do too. You can serve it similarly to tuna salad. So on bread as a sandwich or with some crackers!
This is a great one to make for dinner and leave some leftovers for the next day. My 3 year old loves taking this for lunch!
Toddler lunch box idea #19: Tortilla roll ups!
Spread your kid's favorite seed or nut butter onto a soft tortilla and top with a banana or jam. Roll up and slice. Add favorite fruit and veggie alongside. Or, try spreading on cream cheese (I love using a chive cream cheese), add a piece of sliced turkey, any veggies and roll up into a simple wrap.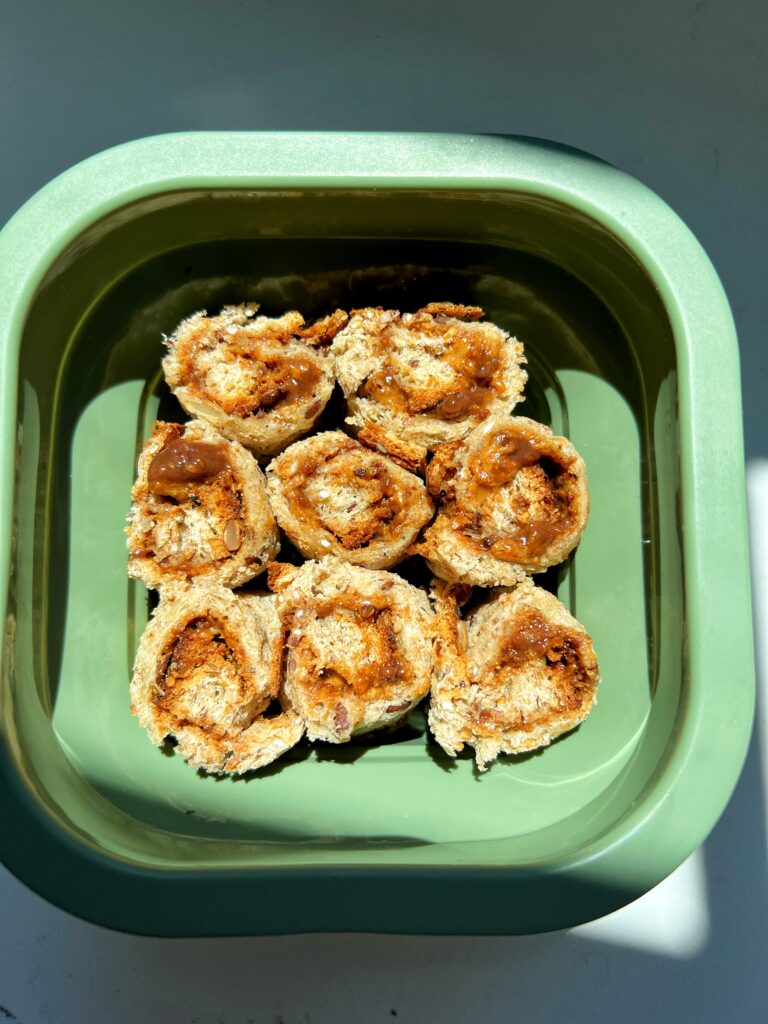 Toddler lunch box idea #21: Turkey pinwheels!
My mom used to make me these all the time. They are a personal favorite and my kids love them too. You can use any deli meats and toppings you want!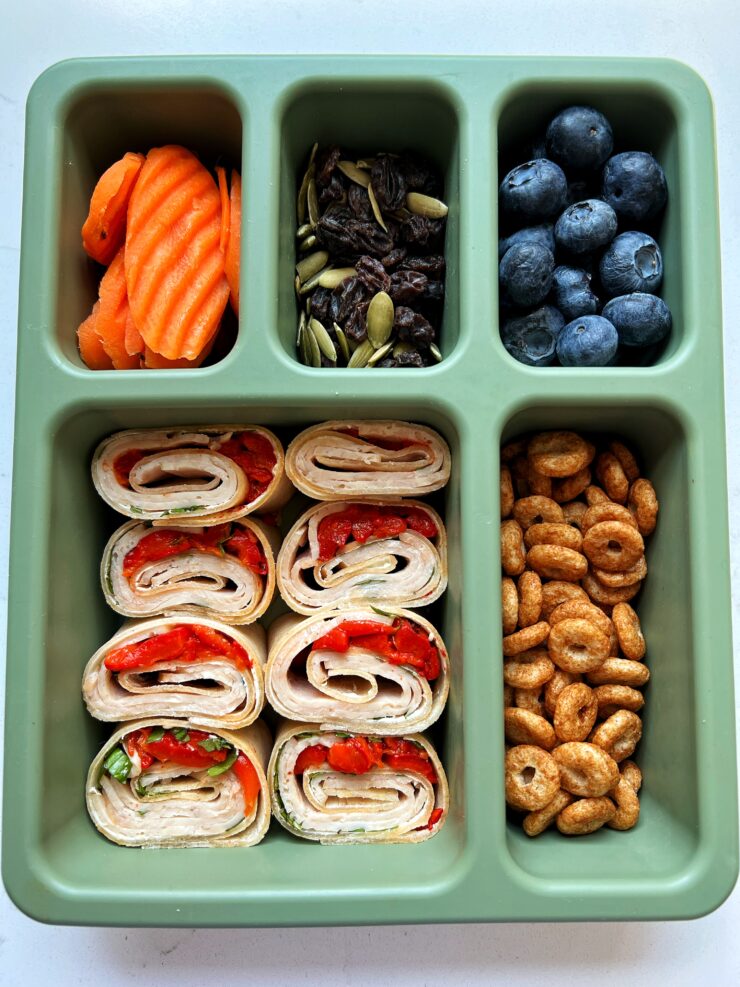 My 22 month old loves these! We have them in the freezer a lot too and defrost the day before.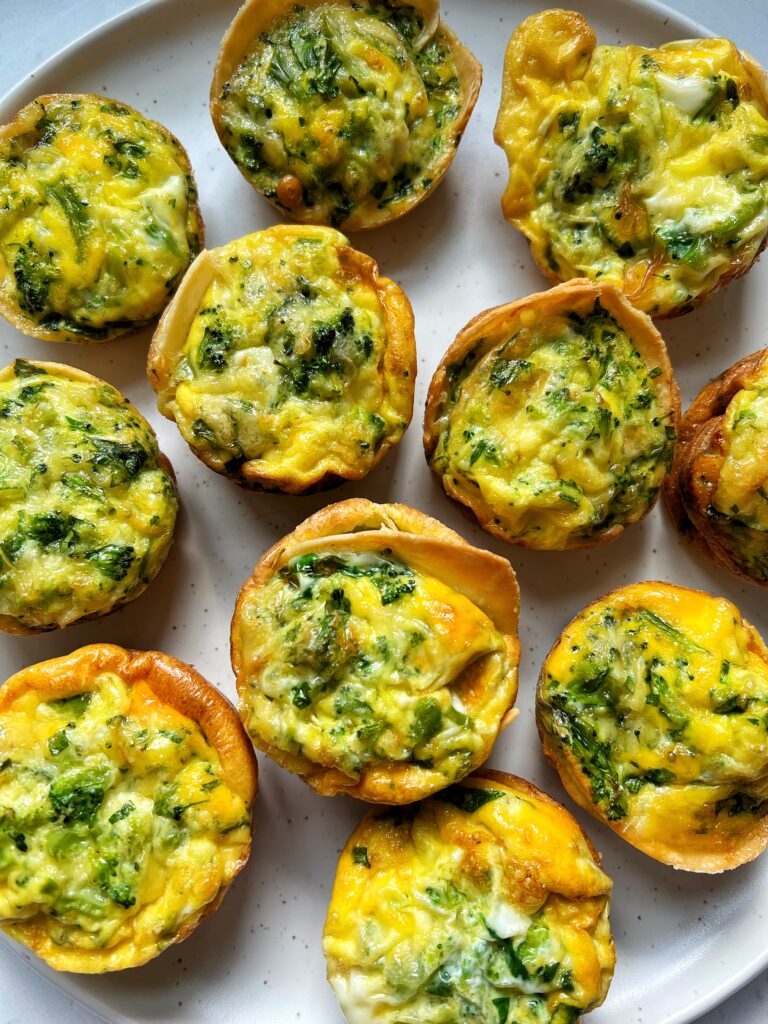 I LOVE these and so do my kids. Use any mix or recipe you want and make pancakes in the mini muffin tray instead of your traditional pancakes.
Toddler Lunch Box Idea #24: Protein Wraps
If you want to try to get more protein into your kid's lunch – try one of these 3 ideas!
Let us know which of these school lunch ideas for kids you love!!!