Sharing the best cookie recipes to bake this holiday season and really any season for that matter. Tons of healthier cookie options for anyone and these cookies are mostly all gluten-free with tons of vegan, nut-free and paleo-friendly options.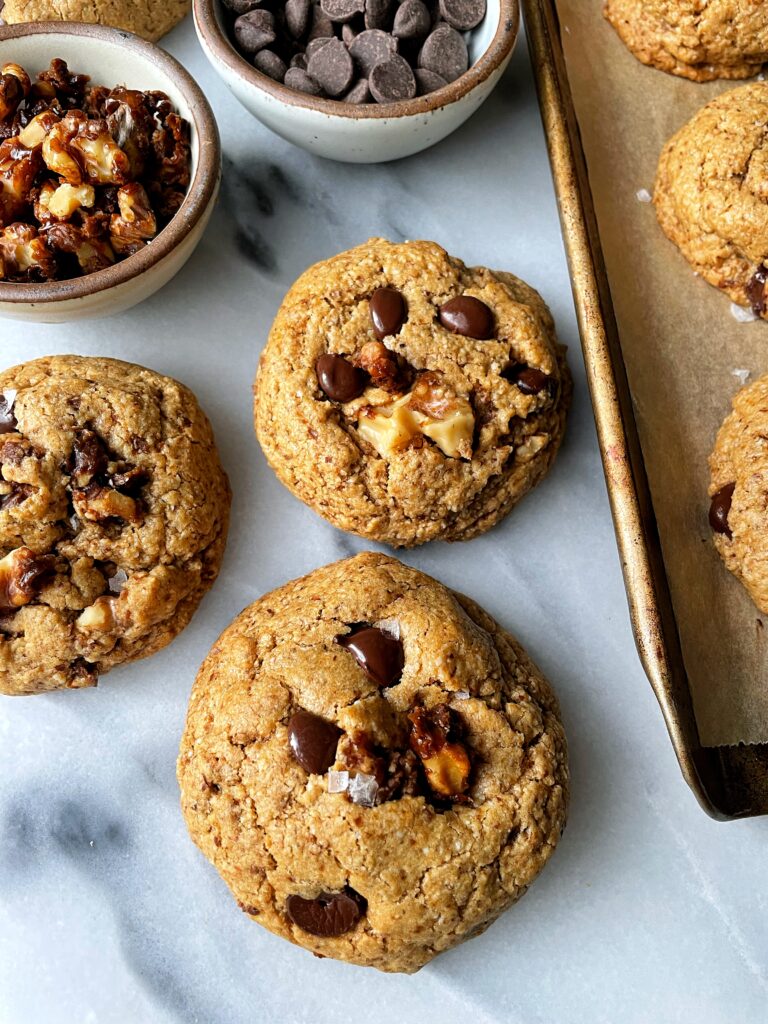 The best baking season of the year is here!!!!
Guys I basically live for cookie feast every single year aka the holiday season. A couple weeks ago we kicked off the season with some NEW cookie recipes for you guys – I wanted to round up the best of the best cookie recipes that I have on the blog for you to bake.
Brody, Ez and I have been in the kitchen non-stop baking cookies to store all season long.
Well.. let me rephrase that. Brody and I have been baking in the kitchen non-stop and Ez stops by every hour to eat a different cookie ha!
When it comes to holiday cookie baking, I like getting a head start and storing a bunch to have on hand. Every year since I was little, my mama would bake a ton of cookies to store and freeze so now for my family I'm doing the same!
Essential for your holiday cookie baking:
The best of the best cookies to bake right now: